At the end of the fifties, when the construction of Sĺňava began, no one thought that it would become a rare habitat. Without enthusiasts of ornithologists, there would never have been so many seagulls, swans, nightingales and various other birds in Piešťany.
By damming the Váh waters, a water area known as Sĺňava with a size of 430 hectares was created near Piešťany in 1959. That is a fact that everyone knows. However, fewer people already know that there are also two important ornithological localities.
On the right side of Sĺňava, it is the Kubán planting site, which includes an area of ​​2.5 hectares and an ornithological hospital, where research is being carried out in connection with the ringing of migrating birds.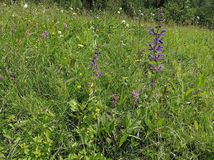 Read also Meadow – perfection created by nature and maintained by man
"We owe the establishment of the hospital to ornithologist Viliam Kubán. Only thanks to him and other enthusiasts do birds have their paradise here. They mate, lay eggs, give birth to offspring. Some will fly away in the autumn, others will remain, "says ornithologist Erich Kubica, who, together with Štefan Šišek, introduces visitors to this protected bird area in guided tours.
"Everything you see here is planted by our conservationists. We are located in the highest area, the water you see here is groundwater, the reservation is not connected to Sĺňava. We helped Viliam Kubán to build this place. At that time, the water was still so clean that we made tea from it, but also instant soups. We wouldn't do it today, "he says with a smile.
"The second important locality is an artificially created gravel island, which was created in 1976 in the middle of Sĺňava. It has an area of ​​2.8 hectares, was named Čajka and consists of 200,000 cubic meters of gravel, "says the ornithologist. "Black-headed, bald, laughing gulls nest here, for example, but also the river fisherman, which is classified as an endangered bird, is also rare. We also discovered little white herons, they are such little white herons. About 30 to 40 pairs nest in Slovakia, we have four pairs here, which is amazing, "says Kubica with enthusiasm.
There are about 7,000 nests of seagulls on the island. "Our seagulls from Sĺňava fly mainly to the west. I don't know why, but when people emigrated, they also went west. Our birds also fly west, "he says.
The first swans from Piešťany? From Pilsen
Although many people are convinced that swans have been in Piešťany since time immemorial, this is not the case. "For a long time, Trenčianske Teplice was the only spa town in Slovakia that had swans. In 1976 I was a soldier in Pilsen. We obtained the permission of the ornithological society and we were able to bring seven swans to Piešťany. I sent several swans by train as an emergency, "says Erich Kubica, showing a telegram in which Viliam Kubán confirms to him that the swans have arrived safely.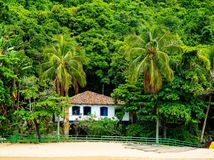 Read also Indigenous peoples in the Amazon have not exterminated a single species for thousands of years
"We landed them on the drain arm behind the Thermia Hotel, where they started nesting. The ones you see here today are no longer original. There are swans from Germany, Austria, Poland, Lithuania. They are circled and according to the circles we can determine the country from which they come, "he explains.
Although swans are very nice and elegant birds, Kubica points out that he does not recommend that people get too close to them. "The swan will break your arm with its wing. He can make a perfect karate punch, "he points out. He added that it hadn't happened to him, but he saw the swan break the young man's arm with one blow.
Cunning birds
During the lecture, visitors to the protected area will learn that in the past, but still in the present, not only large predators but also humans enjoyed small birds. The ornithologist shows many cages, traps and nets into which people have hunted small birds that have been the object of their livelihood for centuries.
The historical photos show birds catching singers for glue. It also presents a collection of historical cages, such as a folding one, which the birds wore in the side pocket of their coats so that no one would suspect them going to poach. In their breast pockets, they usually hid a tubular container of glue that was not allowed to solidify, it must have been warm on his chest. Wrecking methods were untouchable and so did the birds.
"But they can't be blamed, because the time was different, people needed money and animal protein. Today, there is a prison for poaching, "he stated. On the table, he shows various lures, old metal cages in which miners carried canaries underground to indicate the escape of annoying gases.
As he said, even today people catch small birds for consumption. "Every year, there are millions that people catch for consumption. Also in countries such as Italy, Spain, but also in Africa. Neither Italians nor Spaniards need to eat them, it's just a tradition, because they already have enough food, "he said.
Even in Slovakia, birds have been caught for consumption in the past. "People don't know about it, but during World War I it was the peak of capture. When our ancestors forbade our ancestors to fish high, people were hungry, they were miserable, they needed animal protein. They replaced them by catching small birds, which they also ate with entrails and bones. They just got rid of their feathers, "he added.
How to get there
"Sĺňava is an area with a fourth degree of protection. It's amazing, because only the Tatras have one more degree of protection," adds Erich Kubica. Piešťany ornithologists, however, offer the opportunity to enter the protected area. presentation associated with bird ringing.The capacity of the group is limited to 20 people.
The presentation is led by ornithologist Erich Kubica and Štefan Šiška in cooperation with OZ Sĺňava Piešťany. Interested parties can order on tel. number 0903 441 660.
Thanks to the sidewalk for pedestrians and cyclists, many people pass by. If they do not enter the site directly, they do not disturb life there. Several signs also warn of the ban on entry. Sĺňava is on the list of rare bird areas in Europe. In addition to natural healing resources, this is another great treasure that nature has endowed Piešťany.
What will you learn during the presentation?
which birds nest in Sĺňava
which migrate through Sĺňava
where birds hatched and circled in Sĺňava flew everywhere
why nature conservation is important
Facts about Sĺňave
The Sĺňava Protected Area is under the administration of the state nature protection of the Little Carpathians. The 3rd and 4th degree of protection applies here.
It is located in the cadastre of the municipalities of Sokolvce, Drahovce, Ratnovce and the town of Piešťany. The water reservoir is part of the Drahovce-Madunice waterworks.
Sĺňava was created by damming the river Váh with a hat in Drahovce. The construction of the water reservoir took place in the years 1956 – 1959 on the site of dead branches, floodplain forests and floodplain meadows of the Váh.
Between 1980 and 1994, the part of Sĺňava from the Landscape Bridge was declared a protected study area with an area of ​​399 ha.
It owes its name to the high number of sunny days a year. Thanks to that, together with Piešťany, it is a popular holiday resort. You can sail on Sĺňava with a sightseeing boat, it is also a grateful area for water sports. There is a twelve-kilometer asphalt route for pedestrians and cyclists around the reservoir.
The tank also serves as a water reservoir for the nuclear power plant in Jaslovské Bohunice.
The artificial island of Seagull is the nesting ground of large colonies of river and seagull fishermen. It is also a wintering ground for Arctic and thermophilic bird species. The water area is an important resting place for birds during spring and autumn migration. Thanks to the thermal springs and the related microclimatic conditions, the water does not freeze here in several places and allows operatives to survive the most difficult period of the year.
---
Source: Pravda.sk – Veda a technika by vat.pravda.sk.

*The article has been translated based on the content of Pravda.sk – Veda a technika by vat.pravda.sk. If there is any problem regarding the content, copyright, please leave a report below the article. We will try to process as quickly as possible to protect the rights of the author. Thank you very much!

*We just want readers to access information more quickly and easily with other multilingual content, instead of information only available in a certain language.

*We always respect the copyright of the content of the author and always include the original link of the source article.If the author disagrees, just leave the report below the article, the article will be edited or deleted at the request of the author. Thanks very much! Best regards!
---