Publisher:
Paradox Interactive
Developer:
Romero Games
Website
System requirements:
Minimum: Intel Core i3-530 2.9 GHz or AMD Phenom II X3 720 processor, Nvidia GeForce GTX 555 or ATI Radeon HD 6790 graphics card, 4 GB RAM, 6 GB free space
Recommended: Intel Pentium G4600 3.6 GHz or AMD APU A10-7700k processor, Nvidia GeForce GTX 750 Ti or ATI Radeon HD 5870 graphics card, 6 GB RAM, 6 GB free space
Similar Games: XCOM series
Category: strategy
Despite identifying half of the world with his name in the legendary Doom series, John Romero decided to change style and his latest return to the gaming industry became a turn-based strategy. As our game test shows, unfortunately this was not exactly a good decision!
The name of John Romero is certainly well known to those who are not too closely associated with the gaming industry, as we can associate the creation of Doom with the name of the legendary developer, which of course is not a small thing, but it does not turn into gold without exception. Nothing proves this more than that John may still be living off the legacy of Doom, though he has repeatedly tried to return to the gaming industry, but apart from a few better attempts, none has remained too memorable.
Unfortunately, we already knew at the time of the announcement that although Romero had added his name, our hero would not explode with a circular strategy called Empire of Sin, despite combining a popular period and a particularly popular style of play, most notably the Mafia world of the 1930s. the XCOM experience. Of course, there are no problems with the basic idea in the project embraced by Paradox Interactive, much more with the implementation, but let's take a closer look at what it's all about.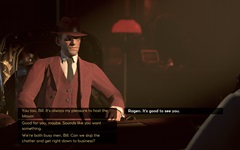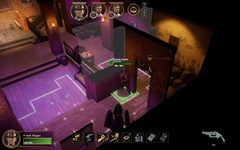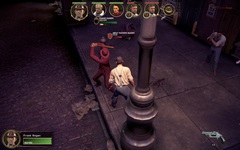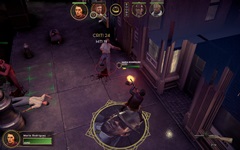 Let's start there so that we can say a tearful goodbye to the story in the game, because there was no such thing in it. Although we never loved Romero's works because of the plot, one and the other could have been brought out of the work in Chicago in the 1930s, and it would have been enough to just look at the Mafia series, for example. Accordingly, we must arrive with our freely chosen protagonist — who must be chosen from pre-generated characters and our decision will determine a few game elements in advance — arrive at that big city, where some criminals decide to be the all-powerful lord of the city's underworld.
We will be there to help you with this, as we have to carry out ongoing missions that, of course, provide some story, but no connected story unfolds before us, we have to deal with general gang wars or the everyday problems of related underworld life. And this is a big problem, as a lot could have been brought out of the Empire of Sin in this area, practically role-playing foundations have been put together by the creators, separating the main and secondary missions, but there will be plenty of decision-making forces that can fundamentally determine our criminal and we haven't even talked about the embarrassing amount of opportunities for manager games.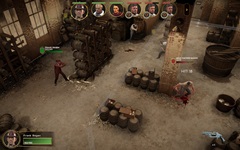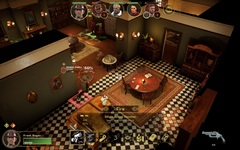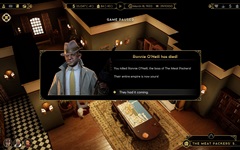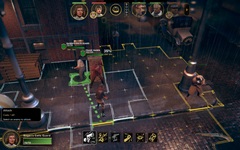 The lack of a story, of course, won't cause any inconvenience in the first few minutes, but rather after an hour or two when we realize we're practically going around in the Empire of Sin campaign and very much like we're not going anywhere. The end goal is obviously to take control of the whole city, but it is almost certain that very few will accomplish it, as the missions are so crafted and the struggles are so meaningless after a while that it would not have hurt to learn a little in this area. – for example from the XCOM series.
Because the basis of our underworld expansion will be violence. Obviously, we will have a couple of diplomatic opportunities in our hands, we can pay off or threaten people, we can make bargains on weak legs, but the basis for really effective solutions is always violence. In Hungarian, this means that we have to pay attention to what kind of gang members we are recruiting, what improvements we are making available, but it doesn't hurt to see who we're kicking the door at. Initially, the game doesn't hold much of a challenge, the goal in short is to drive rival gangs out of the area and then occupy their buildings – perhaps demolish or scratch them – to generate money that will obviously be the foundation of our empire.
The struggles have already been discussed above, in this area the Empire of Sin has noticeably drawn the most inspiration from the XCOM series, with the difference being that you can feel the disadvantages and levels of the teacher-student relationship, as the student still has shortcomings until he passes the exam. In Romero Games, the battles get bored very quickly, although the first battles are interesting, but then the whole thing gets better and better, we feel the limitations that practically every battle has been going on the same way for hours, using the same special abilities, and in vain replace the people around you, they are built from 2-3 well-separable toolbars.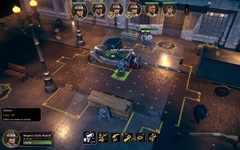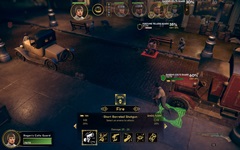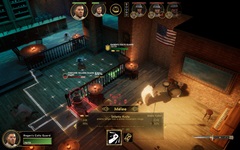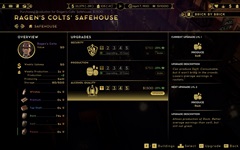 We would stress that the game is not bad in this area, we have seen much more horrible than that, but we would have expected much more from Romero's name, but at least the quality we could see in the strategy mentioned in the much-mentioned circles. Here we find a pleasant industrial work only, with zero uniqueness, with a minimal element that we could not have seen in other games. Not to mention that the properties of artificial intelligence could be shown as a deterrent example in the OKJ game development course – even if it were.
Yet there are some good ideas in the Empire of Sin – but what we didn't like at all is the overly complicated management system, which is packed with more than unnecessary setup and other options. The creators have developed a complete ecosystem behind the game, with millions of stats and options, which is nice and good, the only problem with it is that most of its elements are totally redundant. What is useful is to see our hero's qualities, ability tree, and we will be able to time a lot on the screen of the gangsters we can record at first – until we realize that there are not many differences between them – but it is good to look at the elements of city management mode. Because why would we want to know what the rate of alcohol is when we're crammed with money? We'll also be doing a much better job while having more trouble finding what we're actually looking for in the opaque and illogical interface.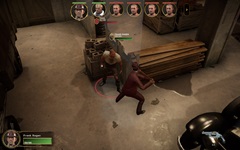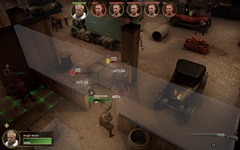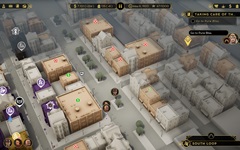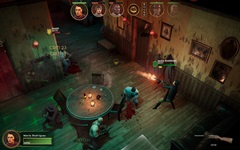 Graphics:
Certainly not because of the look, we will remember the Empire of Sin in many, many years, as the game hardly hits the average level in this area. Obviously, a work of this style doesn't need a new generation of graphics, but the animations, details, texture quality are horrible, and nowhere near the load and detail of XCOM 2 or Mutant Year Zero: Road to Eden, which the variety of battlefields can also be said. Fortunately, optimization is fine, but it can be expected with such a spectacle.
User interface, controllability: In the field of management, we have the usual peculiarities of strategies divided into circles, the whole thing can be handled explicitly in terms of struggles, but all this can no longer be said about the user interface at all. Navigating the map is cumbersome, it's easy to get lost between tons of menu items even after several hours of practice, in a word, it's all unnecessarily complicated with a bunch of options, most of which players won't take advantage of at all.
Playability: While there is content in the game, it is another matter that we would have been happier for a 6-8 hour campaign that is short, concise, but memorable because in this form, Empire of Sin doesn't promise us many memorable moments. Too bad for it, because there's a lot of potential in it anyway.
Intelligence, difficulty: At this point, too, we are struggling with a sensitive topic about the game. Although performance is already very fluctuating in terms of difficulty, the biggest problem is to be found in artificial intelligence. There are extremely serious problems in this area, and this is especially the case with battles. No matter how good the foundations are in this area, we have a lot of opportunities in a clash, when the opponents are often so stupid that they are fighting a two-fronted war: one against us and one against themselves.
Sounds, music: Here, too, there are slight flaws in the game. A particularly painful point, for example, is that there are hardly any contemporary music, even though they would have thrown an astonishing amount into the mood, while also leaving something to be desired in terms of synchronicity or other sound effects.
Summary: Overall, we have quite mixed experiences with the Empire of Sin. If we abstract from the fact that Romero is in the background, the end result is still a great disappointment, as the creators managed to axalize a practically indestructible concept and mixture. If the fights were thought through a bit more, varied, put more emphasis on gang member development, added a super story, and discarded all unnecessary options, a strategy divided into memorable rounds would have been born, so we will only be able to think back on it as a missed situation.
---
Source: SG.hu Hírmagazin – Játék by sg.hu.

*The article has been translated based on the content of SG.hu Hírmagazin – Játék by sg.hu. If there is any problem regarding the content, copyright, please leave a report below the article. We will try to process as quickly as possible to protect the rights of the author. Thank you very much!

*We just want readers to access information more quickly and easily with other multilingual content, instead of information only available in a certain language.

*We always respect the copyright of the content of the author and always include the original link of the source article.If the author disagrees, just leave the report below the article, the article will be edited or deleted at the request of the author. Thanks very much! Best regards!
---