In our latest magazine, we cover a wide range of topics, from online invoicing, which is now unavoidable to many, to secure money transfers. In addition, we provide our readers with a gift game and three utilities.
From July 1, all entrepreneurs will be subject to the obligation to provide online billing data, so it seems a logical – and in the long run, inevitable step – to switch to online invoicing at the same time. For this reason, we have selected the best available services and present them all individually. Similarly, we're thoroughly immersed in the topics of online money transfer as well as mobile payments, and we've even created an exclusive, client-side full-featured OS that you'll find on PC World Plus.
On the Intel front, the release of the Z490 motherboards has been one of the most exciting events for many months. In our test lab, we compared products from no less than five manufacturers (ASRock, Asus, Biostar, Gigabyte, MSI) with a double burden on their shoulders: they need to love the platform with users and beat AMD.
Ad
Ad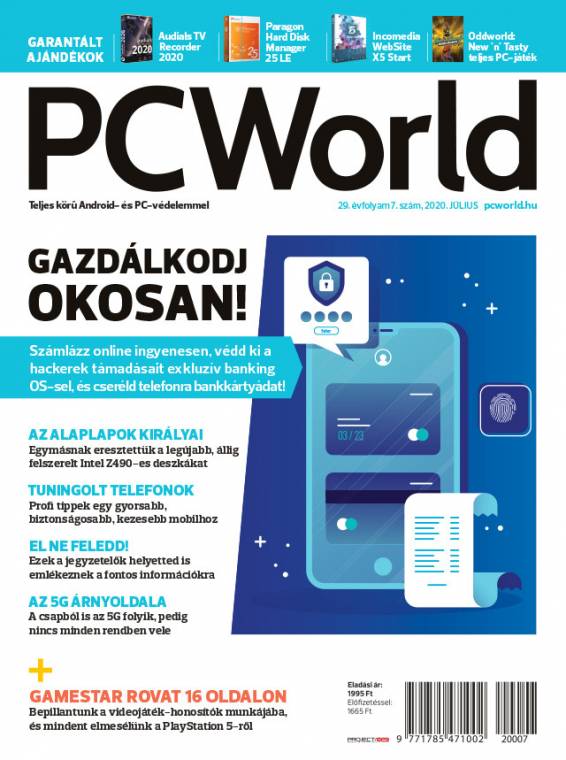 Our other topics in detail:
Waiting for 5G
We investigated where the domestic development of 5G is, what the shortcomings are and which devices are benefiting from the development.
So we take notes in 2020
You are more likely to carry a cell phone with you everyday than a notepad and pen or pencil. With these note takers, you can't forget anything.
Ad
Ad
Unsung Heroes – Video Game Translators Part 1
We describe the work process in detail, as a result of which games that are not officially included are also given a Hungarian label.
Get the most out of your mobile!
In practice, we show proven hidden settings that can be of good use to android device owners.
Ad
Ad
In addition to the free anti-virus codes (ESET, G Data, Bitdefender) for PC World in July, we are giving away the annual keys of Paragon Hard Disk Manager 25 Anniversary LE, Audials TV Recorder 2020 and WebSite X5 Start. In addition, of course, our subscribers and customers alike will receive a staged version of the classic puzzle platformer Oddworld: Abe's Oddysee, a modernized remake of all elements, Oddworld: New 'n' Tasty.
Content
Trend
Intel is battling security flaws
News
Recommended by our editors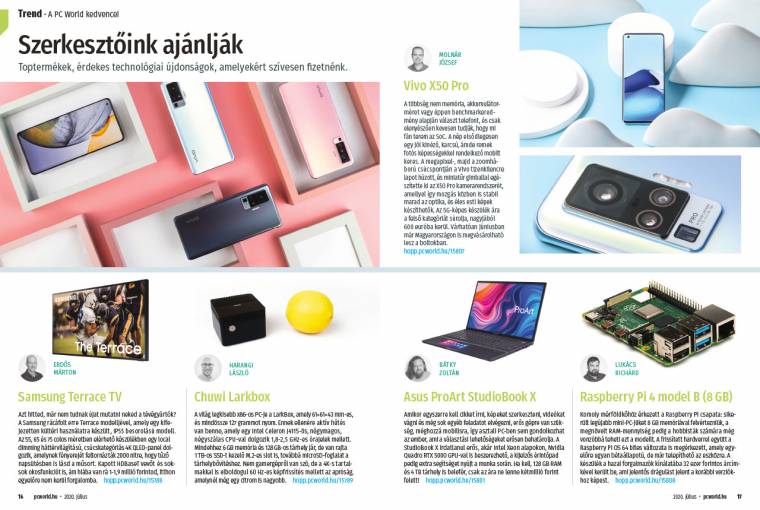 Ad
Ad
Focus
Online billers
Dark tricks of phishing emails
Protected Finance (PC World Plus)
Mobile financial assistants
Money transfer on the web
Credit card on your mobile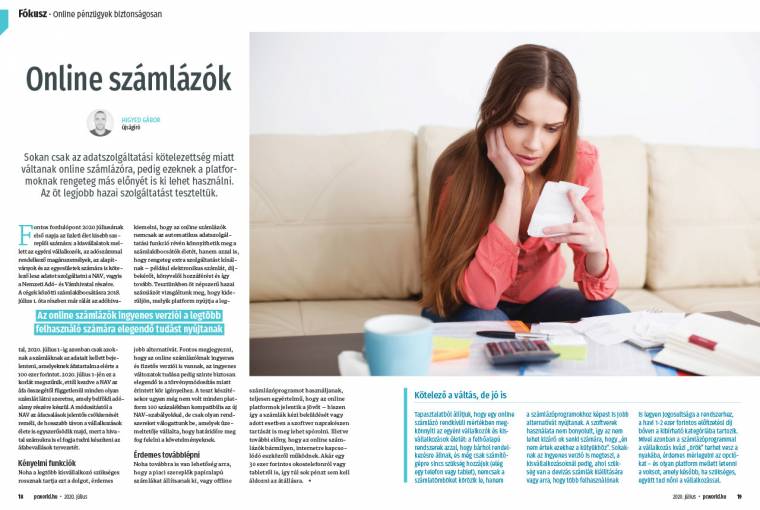 means
Ad
Ad
The kings of motherboards
Controller for your mobile
Nokia 2.3
Redragon Vishnu K596
Huawei Watch GT2e
Philips Brilliance 346P1
TP-Link Deco X60
Lenovo Legion 5i 15″
Waiting for 5G
Green sign
marketplace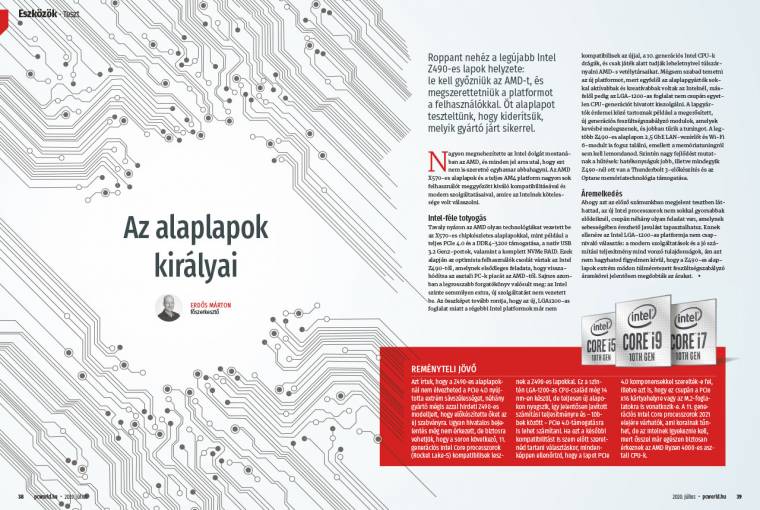 Software
So we take notes in 2020
The secret capabilities of HTML5
Paragon Hard Disk Manager (PC World Plus)
Audials TV Recorder 2020 (PC World Plus)
WebSite X5 Start (PC World Plus)
What's new in Windows 10
Software of the month
Mobile applications of the month
Ad
Ad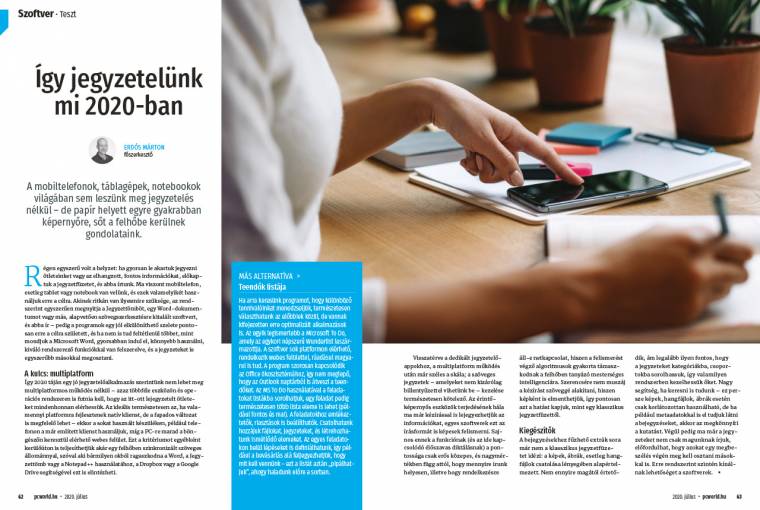 GameStar
Unsung Heroes – Video Game Translators Part 1
Gift Game – Oddworld: New 'n' Tasty (PC World Plus)
Game of the Month – The Last of Us Part II
The PlayStation 5 has come out in the sun
Will mobile be the most important e-sports platform?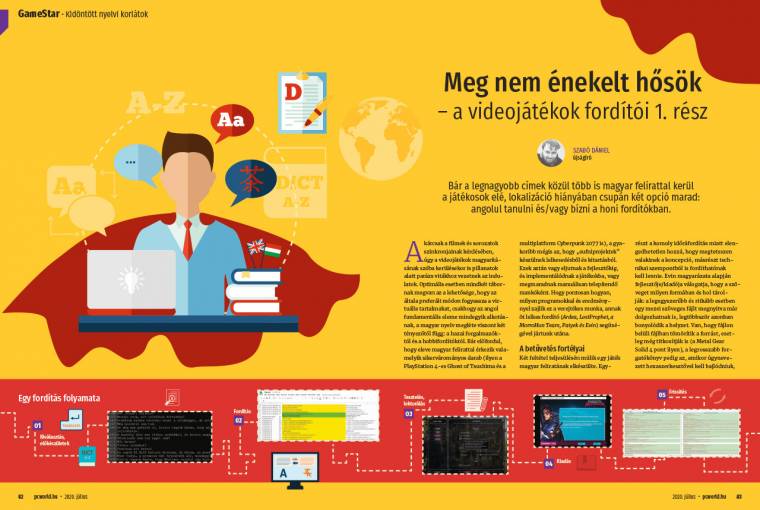 Ad
Ad
Tips
Get the most out of your mobile!
Touch screen projects
Head to infinity!
Helpline
You can find the digital version of our magazine at Digitalstand side (full versions of software available in version 2). And if you want to scroll through the current issue, visit Facebook galleries.