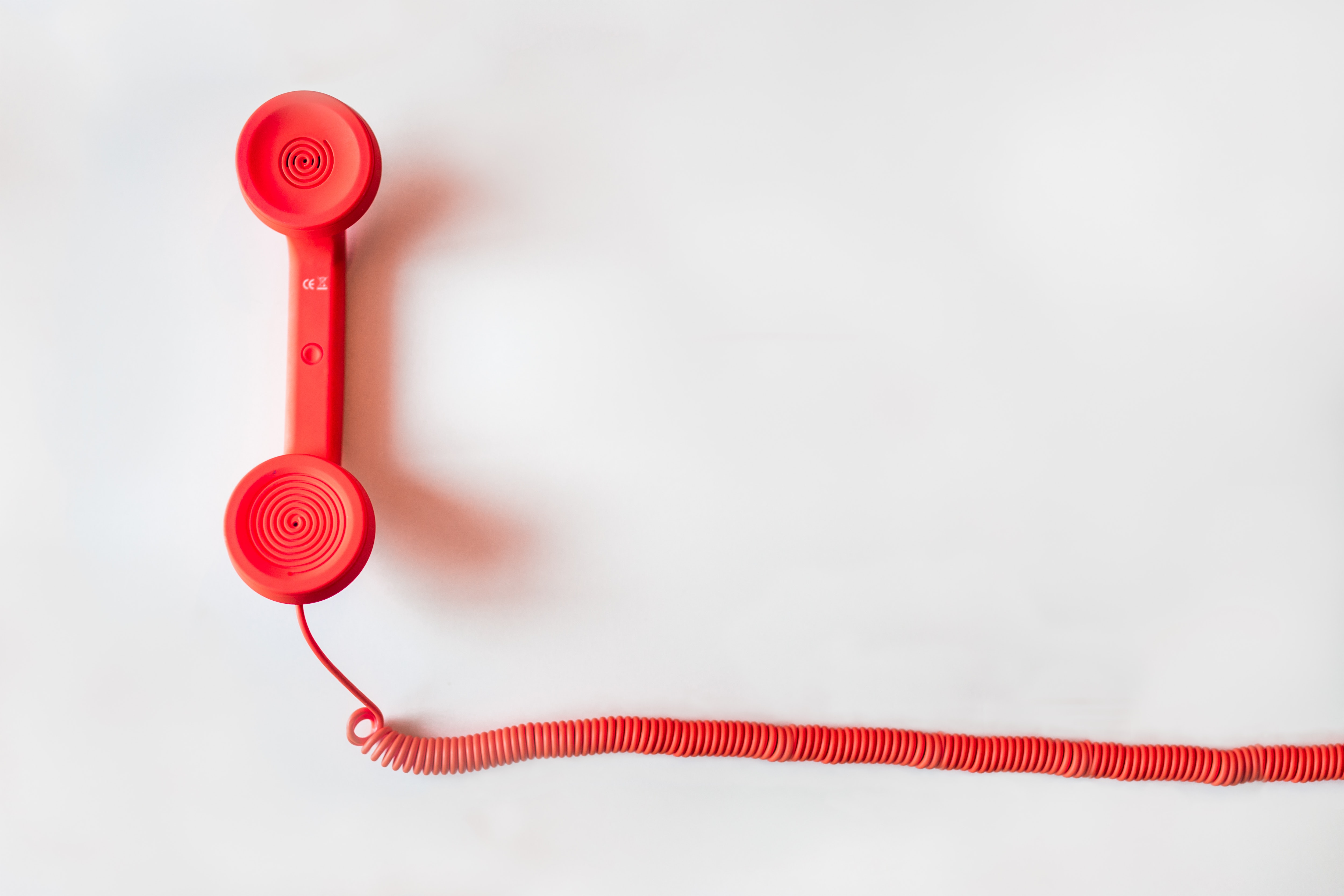 System sales are every startup's dream, and one of the best tools to get them is through customer calls. Within the voice interaction, the maximum density of feedback is possible, unlike any one-way communication channels.
Why it is important to segment the database, why "warm" calls and how to build the logic of the conversation in order to reach the conversion rate of 85%, said Evgeny Dorofeev, an expert at the Sprint Accelerator (IIDF) on b2b sales.
Scenario Sales: How to Call Customers to Buy
Ahmed Sadulaev
Calling tactics
As you know, calls are cold and warm. However, this is not a clear division, but rather a spectrum, at one end of which there are calls to an unfamiliar base, and at the other end there are incoming calls, which indicate the maximum interest of the client. There are intermediate stages between these poles.
The closest thing to an incoming call will be an outgoing call to a client who is waiting for it;
The next warmest conversation can take place with a person who will know and understand the subject of the conversation;
Then there are cold calls to a highly specialized client segment, which, due to profiling and knowledge of the audience portrait, can still be highly converting;
A low conversion type of call is a cold call to a person who does not understand at all what we are going to talk about.
There is a misconception that all startups have to start with the coldest calls possible because they don't have a customer base yet. This is only partially true, since any cold base can be insulated by collecting information about the respondents.
The key to success is detailed segmentation. After you have an understanding of your audience, market size and industry specifics, you can build a calling tactic: either thoroughly prepare for each call in order to insulate it as much as possible, or bet on quantity and choose cold calling with customer base profiling and touching only target segments. Here you need to look at what is more constructive: an hour to prepare and make one successful call, or, for example, make 10 calls with a 20% conversion in the same hour, having received two successful conversations instead of one.
For the b2c segment, the second option is more often suitable, while in b2b the entire client base can consist of 10-20 companies, which does not allow idle calls.
The fewer clients there are, the more important it is to keep conversations warm. Study the companies you will be calling – which departments are there, how the processes are built, which employees you are most likely to be able to contact. If you know their names and surnames, it will not be superfluous to look for them on the net – to compose portraits of these people, to see what messages they broadcast. Any additional information increases the chances of writing a successful conversation script.
From script to script
Any call to a client should be based on a well-thought-out scenario. This is a roadmap that you need to follow within the conversation, depending on what the respondent answers. Separate scripts are written for each new product, direction or segment.
The script includes several key elements – questions or phrases that need to be said to the client, as well as speech modules that should lead him to a certain emotional state, prompting the target action. It is important to note here that a targeted action is not always a purchase. For example, on the first call you don't need to sell your product at all, especially when it comes to the b2b sector.
The first call is only a small step towards the goal, its task is to sell the desire to the client to interact with you further, to convert it into the next step in the deal. Depending on how your sales process is structured, this can be an agreement for the next call, meeting, following a link or registering on the site, etc.
Writing a script and making calls on it are tasks that require a creative approach. There is a lot of room for maneuver – improvisation between bell milestones. Scripts are written and used either by the founders and top managers themselves, or by heads of sales departments, advanced specialists with advanced competencies and soft skills.
Over time, scripts are often transformed into scripts – a clear sequence of questions and all possible answers with a regulated development of events. There is no place for improvisation – there should be a blank drawn in the form of a flowchart for any response of the respondent. This is possible in the case of simple products that do not need to be customized for each client, and after dozens or even hundreds of script calls, when a significant sample is received. Script calls can already be made by less expensive and less competent employees.
The 15 second rule
Now let's move on to the main thing – how and what to talk with clients to get them interested?
At the beginning of the call, there are the decisive 10-15 seconds of the conversation, which should answer the respondent's question – why should he waste time talking with you. If these first seconds are poorly worked out, chances are that the conversation will not take place.
Let me give you an example. One of the teams I worked with was selling a vehicle insurer screening product. They had a base of top managers of insurance companies, of which there is a limited number on the market: they could not afford a low conversion rate.
As a result, they prescribed the following "opener" (those same 10-15 seconds): "Good afternoon, my name is Evgeniy, I am the development director of company X, my colleagues from the forum" Insurance business in an era of change "gave me your contact, they recommended you to contact you as an expert. At the forum, we discussed the problems of inspections of vehicle insurers and told how we learned how to increase CASCO sales by 10% and reduce the amount of payments by 5% of total revenue. Colleagues said that you might be interested, do you have a couple of minutes? "
As a result, we had a conversion rate of about 85%. Let me explain why it worked. First, notice that it was not the sales person who called, but the development director. The caller's position should be relevant to the respondent's position – not the same, but relevant.
Secondly, the guys explained where they got their contacts, thereby solving the problem of increasing self-confidence and mentioning a landmark event in the industry where everyone goes for networking. After that, a small curtsy towards the respondent – "it was recommended to contact you as an expert." Plus the warming of the conversation due to the recommendation. Then the mention of the top problem on the market – checking the insurers of large funds. In 2019, she was in the top 3 pain insurance companies.
With the phrase "they told us how we learned to increase the sales of CASCO by 10% and reduce the amount of payments by 5% of the total revenue," they made it clear that they have weight in the market, they themselves are experts and can confirm this with metrics. Figures and vivid facts are always well remembered. And at the end, "You might be interested in this too" is a neat transition to the target action, not an aggressive buy-buy position.
Ideally, the "opener" should be shorter and more concise than this one, but in our case we could not afford a low conversion, so we put in as much information as possible that could work. If your customer base is not so limited, and you can return to the respondent a second or third time a little later, you can use only a part of those bricks that we talked about.
In this example, the next target action was to demonstrate our solution in an offline meeting. Therefore, the first conversation was built exclusively around this intermediate stage.
Conversion analysis
How do you measure conversion? There is no universal scale, it all depends on the types of business, types of customers, segments. If we talk about very cold calls in b2c, then the average conversion is a fraction of a percent, if the customer base is well segmented – percent, very rarely – tens of percent. In b2b, calls are more often prepared and fractions of interest are an unaffordable luxury, so you will run out of the market faster than you will be able to make money. Therefore, there are usually at least percentages, a good result is tens of percent. Meticulous preparatory work, as in my example, can give 60-80%.
The key rule here is one – the more individual you approach the calls, the higher the chances of success, but more time is spent on preparation. Try to find a balance depending on your tasks.
How to start calling?
With this question, teams often come to me with introverted programmers on board, who are very uncomfortable rushing into people's lives with their calls. I have a super method for this, which includes five steps:
Pick up the phone.
Dial the client's number.
Call.
Repeat the first three steps.
Repeat 28 more times.
At about ring 30, the most avid introvert stops being afraid of the person on the other side of the phone. Yes, people come across very different – they can be rude, hang up, laugh. But you can live with it, moreover, after about 30 calls, such incidents even cease to upset.
How to get the most
Not all cold calls are equally ineffective. The key to success is insulating them through audience segmentation and preparation. The smaller your customer base, the better you need to prepare.
Don't sell your product on the first call, sell the desire to interact with you.
The script is a roadmap for the conversation with its major milestones. It is written in situations of uncertainty for new products, directions, segments. The script is a simplified flowchart with all the possible responses of the respondents. Written for simple products based on a script and a lot of calls made.
The first 15 seconds of a conversation are decisive. The main thing is to prescribe a good "bottle opener".
To start calling, you need to start calling.
Photo: Pexels
---
Source: RB.RU by rb.ru.

*The article has been translated based on the content of RB.RU by rb.ru. If there is any problem regarding the content, copyright, please leave a report below the article. We will try to process as quickly as possible to protect the rights of the author. Thank you very much!

*We just want readers to access information more quickly and easily with other multilingual content, instead of information only available in a certain language.

*We always respect the copyright of the content of the author and always include the original link of the source article.If the author disagrees, just leave the report below the article, the article will be edited or deleted at the request of the author. Thanks very much! Best regards!
---