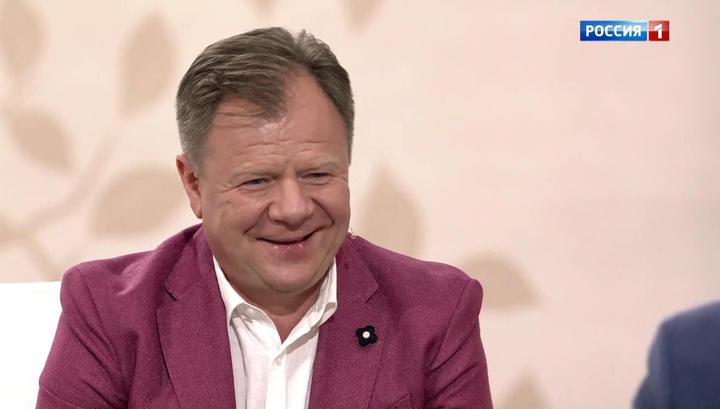 Igor Butman – one of the most famous saxophonists in Russia and "part-time" – a hockey player who plays in the Night League with the first persons of our state, usually does not talk about his personal life. But for the TV channel "Russia 1" the musician made an exception.
The jazzman, who managed to conquer even the homeland of jazz – the USA, shared the sad story of his marriage with the American Eileen. Butman admits: this gave him the opportunity to go to the States, where the musician was invited, but the USSR authorities did not give permission to leave.
The marriage with a student from the United States in 1985, Butman opened the way overseas. There he studied at Berkeley College of Music, about which he had dreamed all his life, played with famous American musicians, and Grover Washington even arranged a big reception in his honor.
The marriage with Eileen, however, broke up after three years. As Butman says, "because of the difference in temperament."
Soon in his life, the singer Donna Woods appeared, in alliance with which the son Misha was born. It was difficult to call peaceful life in the family, there were scandals, but Donna Igor did not let go of herself.
Only when another man appeared in her life did they divorce. However, Donna's son and her new chosen one were opposed to Butman, so they did not succeed in a warm father-son relationship, although they managed to partially restore communication when Igor helped him with the university.
In the late 1990s, almost a quarter century ago, Butman decided to return to Russia. And again, this happened because of a woman – this time a Russian woman who came to his concert during the tour.
They lived together for 18 years, in this marriage two sons were born, but he also broke up. Butman admits that they did not pass the test with "copper pipes", his enormous employment and demand.
Is there a beloved woman in the life of a famous saxophonist now? What do his sons do? What conquered Butman to Oksana during the meeting, and what kind of relationship did they develop after the divorce?
How does Butman recall working in the legendary jazz orchestra of Oleg Lundstrem and collaborating with Viktor Tsoi and Boris Grebenshchikov? How did jazz America accept it, and did Bill Clinton really call Butman the most beloved living jazz saxophonists?
More about this in the program "The fate of man with Boris Korchevnikov"on the channel" Russia 1 ".