Suara.com – Bhayangkara FC midfielder, Sani Rizki Fauzi, said he wanted to defend the senior Indonesian national team made by manager coach Shin Tae-yong, and would try his best to achieve that wish.
Sani herself had the opportunity to be called to participate in a senior national team training camp (TC) in February.
When the opportunity arises, Sani is determined not to waste her time and is ready to work hard.
"As a young player, of course I want to show what I can. Hopefully it can be like what the coach (Shin Tae-yong) wants," Sani said when contacted by the media crew via telephone on Thursday (07/02/2020) night.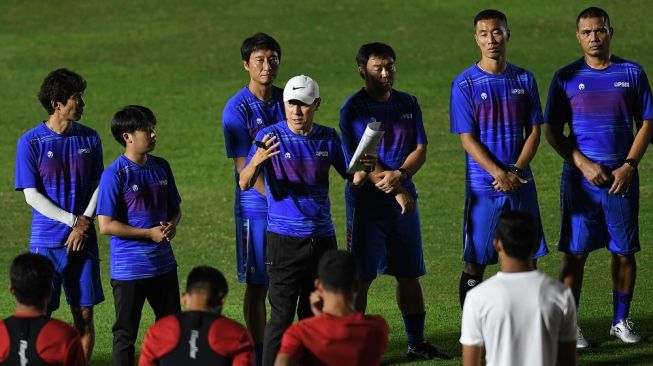 At the level of U-22 or U-23 Sani is indeed a national team subscription. TC's call to Sani with the senior national team last February made him even more excited to be able to appear in the 2022 World Cup Qualifiers.
"Moreover, this is my debut in the senior national team. Alhamdulillah yesterday I joined TC, but hopefully not only joining TC, I hope I can enter the senior Indonesian national team squad," he added.
As is known, the senior Indonesian national team will go down in the second round of the 2022 World Cup Qualification Asian zone, against Thailand (8 October), United Arab Emirates (13 October), and Vietnam (12 November).
In addition, the Garuda squad will also appear at the AFF 2020 Cup which will begin in November.