Launches of products in the storage industry tend to be drawn-out processes. Paper launches are, and have been, everyday foods, especially in mechanical hard drives, where an announcement of a new product often comes with a year's wait for the product to finally show up on the store shelf. Another long bench storage product is Samsung's upcoming SSD 980 Pro, which is the company's first unit with support for the PCI Express 4.0 interface.
Earlier reports that the counter, which was first showcased during the CES trade fair at the beginning of the year, are approaching its launch are now being followed up with life signs from Korea where the product has been tested and certified by domestic bodies. A document from the country's National Radio Research Agency claims that three models of 250 GB, 500 GB and 1 TB have been approved.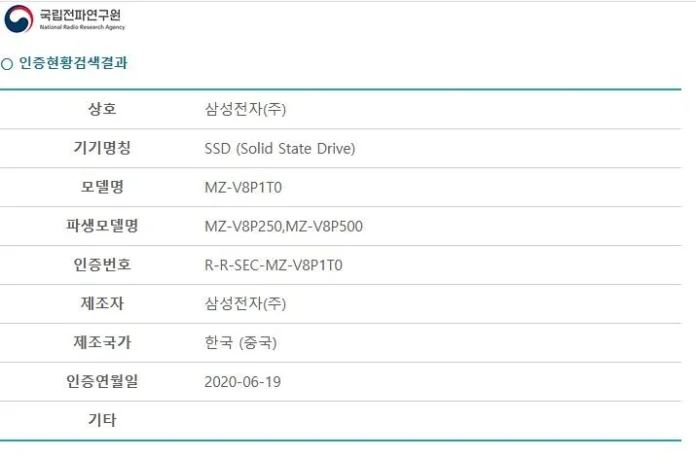 Samsung SSD 980 Pro is supposed to go knock on the SSD market at launch. Thanks to proprietary memory controls and flash memory of the V-NAND type, read and write speeds are in the order of 6,500 and 5,000 MB / s, respectively, significantly higher than the current PCI Express 4.0 units shuttered with the memory controller Phison E16.
Whoever waits for something good never waits too long, or is it always? However, Samsung may not rest for too long as Phison E18 memory controller also lurks in the reed with promises of read and write speeds up to 7,000 MB / s.
Read more about SSDs