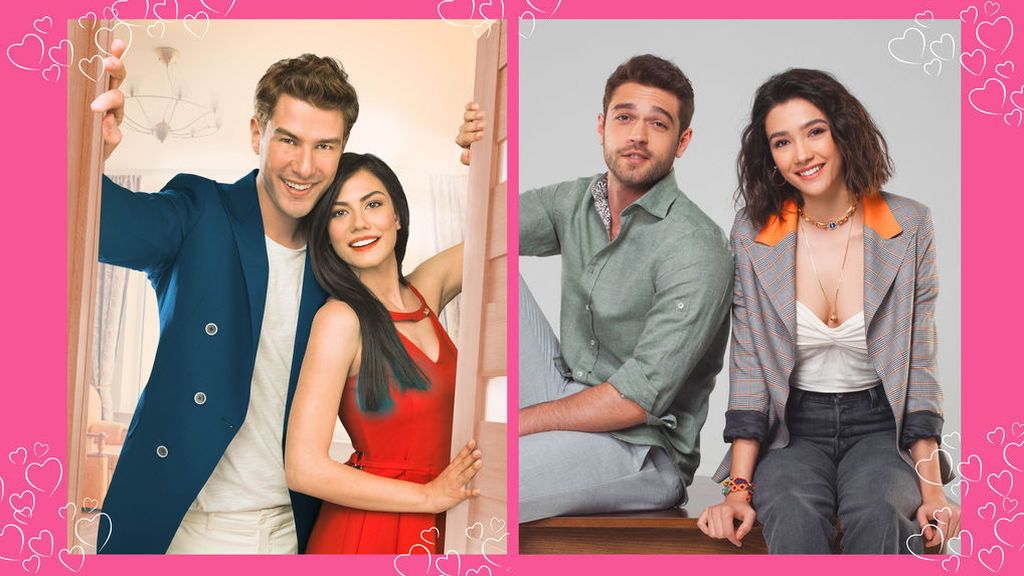 Mitele PLUS July starts with new exclusive content. Starting Monday, Mediaset Spain's premium platform will premiere the first five chapters of Turkish romantic comedies only for subscribers'Room 309' and 'Everywhere you (Her yerde sen)'. Mitele PLUS Basic users will be able to access this content for the first time before its premiere on Divinity, scheduled for next season.
This content expands the international fiction catalog of Mitele Plus, in which in addition to titles such as 'Kara Sevda (Eternal Love)' and 'Erkenci Kus (Dreamy Bird), iconic series that have returned to the Divinity desktop, subscribers can see in full 'Sühan: Revenge and love', 'Stiletto Vendetta', 'Dolunay (Full Moon)', 'Don't let go of my hand (Elimi Birakma)', 'Hayat (Love without words)', 'Te alquilo mi amor (Love for Hire)', 'Içerde: Nothing is what it seems', 'Totally Diva' and 'Secret truths'.
The Mitele PLUS offer also includes the first part of the Sunday gala of 'The Strong House ', the daily summaries of the reality show and the upcoming incorporation of 'Sola / Solo,' a new format that Mediaset Spain will produce entirely for its exclusive broadcast on the group's subscription platform.
Turkish Divinity series a cross-platform hit
Divinity's Turkish fiction offer this season has the unconditional support of internet users. This is demonstrated by 57.6 million videos on Mitele, which represents more than 20% of the VOD consumption of the platform. With 15 million videos played, 'I rent my love', tops the ranking of romantic fictions, rising to the fifth most viewed content on the platform, while 'Dolunay' and 'Don't let go of my hand' with 10 million views, respectively, are part of the 10 most viewed contents of the group in Mitele * (Source. Adobe Analytics).
A night of passion, starting point of 'Room 309'
The patriarch of the powerful Akkaya family has died, but his last wishes are clear: "The first of my two grandchildren to marry and have a son will inherit my shares in the company valued at Turkish lira 600 million." Desperate to get hold of the shareholding package, Betül (Sevinc Erbulak) and Yıldız (Ozlem Tokaslan), the mothers of Erol (Cihan Ercan) y Honor (Furkan Palali), grandchildren of the deceased, start a frantic race to find the right suitors for their respective children, organizing various blind dates. Forced by his mother, Onur decides to go to one of them, in which due to confusion he meets Lale (Demet Özdemir), an attractive young woman who has made an appointment with a young doctor, also called Onur. Both get along from the first moment and what begins as a normal encounter turns into a wild evening of fun, madness and passion. In the morning, unable to remember what happened the night before, Onur and Lale decide not to see each other again. However, three months later, unexpected news will turn events around.
The coexistence of an employee and her boss under the same roof, in the plot line of 'Everywhere, you'
Selin (Aybüke Pusat), an ambitious and hard-working woman, finds the perfect house to set her first home in, while Iron (Urkan Andic), a successful businessman who returns to Istanbul after spending several years abroad, plans to acquire the house in which he grew up. After finding their ideal home, both decide to buy it. Soon after, the young people discover that each of them owns half the property, so they are forced to live together under the same roof. The situation is complicated when Selin discovers that Demir is also her new boss and shareholder of Artemim, a prestigious architecture studio where she works as a project manager. Aware that they cannot be avoided in the private or professional sphere, both will have to learn to live together while immersed in passionate romance.