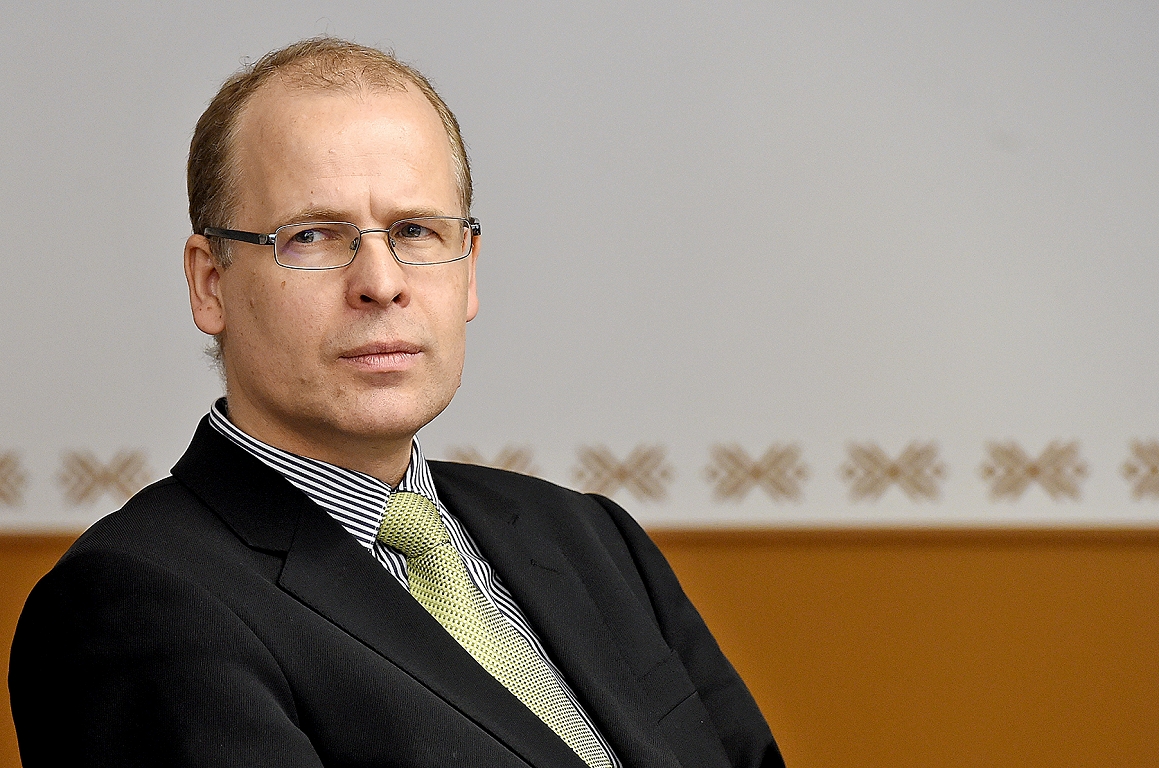 You have pointed out that, contrary to what was planned – to pay around 20 million euros in downtime benefits per month – only half were actually paid in December. What does this indicate?
In this context, the question primarily arises as to why these benefits are not being paid as planned. The cost plan was based on data from last spring, when EUR 15 million per month was disbursed, with a further five million in the plan. And then there is the question – why do we see such data now? And there are three options – entrepreneurs do not apply, benefits are denied or the award process is too slow. From the outside, there is a feeling that the rate of benefits is slower than planned, because if the planned EUR 20 million a month were paid out, it would be around an average of around EUR 1 million a day. Even assuming that there were fewer applications, these benefits should have been paid within 10 working days.
In my opinion, however, the state should feel the situation of these people – they run out of money, they have families, it is winter now with higher utility bills, but the delay in benefits creates an unfortunate situation.
In addition, the information provided by the State Revenue Service (SRS) does not mention the number of refusals, which would still be worth seeing. Of course, one could also discuss the criteria for granting support, according to which some people may be denied the benefit, but who should still be granted the benefit. For example, one of the criteria is the fall in turnover in relation to the summer and autumn months of the previous year, although it would be more accurate to compare with the corresponding month of the previous year, which also includes seasonal aspects. In my opinion, all this looks like such a slander on the part of the state, discriminating against some of the helpers, but it must be understood that these people have nowhere to look at all. If we look at the current number of vacancies – 10 thousand – and that does not always correspond to the skills of these people in crisis. In other words, some people do not even really have the opportunity to change their occupation, and I think there must be humanity on the part of the state: if we adjust these benefit conditions a bit to the real situation, additional gigantic costs to the state budget, but social peace would certainly be maintained.
Finance Minister Reir said last week that the government was looking for ways to help hairdressers, for example, because a relatively small request for support had been submitted in this area in particular. Maybe the low number of applications is a consequence of the increasingly complicated application process?
At the moment, I may not be in a hurry to make any assessments on this, because it would be important to get acquainted with the nuances. But last week, a meeting of the Reira-led working group was held to discuss possible improvements in support programs, and it was at this meeting that data on the support process was presented for the first time this season. However, unfortunately, as I have already mentioned, there is a lack of information on refusals, which the SRS would have no problem preparing, similar to the spring, so we will ask the SRS to supplement this report with information on refusals and their reasons, breakdown by sector, and then we will see major groups and reasons for systemic change in the process.
There is another important nuance, which is correct from the letter of the law, namely, the possibility to receive support for people who for some reason have received part of their salary in an "envelope" – it is not always their personal and free choice, the amount of benefit is calculated from official income. Shouldn't the state, however, know the real situation and come up with a helping hand?
Let us not deny, however, that there are also rather gray industries and occupations. However, the criteria set a minimum amount to be paid out, which in a sense gives some greater guarantees to those who have not reported all their income, so these people have at least some minimum guarantees.
About 70% of the beneficiaries receive this amount from 200 to 430 euros. You have emphasized that the at-risk-of-poverty threshold is EUR 441. How do you estimate the amount of these real costs against the planned minimum amount?
However, it is important to note that in December these benefits were calculated for less than a month, because the government's decision on restrictions came into force around 10 November, thus the minimum amount of support for November is calculated in proportion to the days of actual downtime. And yet, in my opinion, we should also think about more support in areas where official incomes are relatively low and there is a sense of a shadow economy, which would not entail any major additional costs for the budget.
However, an important nuance is also the defined benefit ceiling, which is 1000 euros. It is appropriate for a person who is paid in this amount, but there are also managers and specialists in various fields, whose remuneration is significantly higher, and these people also have children, for whom he receives support in the amount of 50 euros, which corresponds to the PIT allowance for dependents. And such an approach, in my opinion, is a bit discriminatory against people with dependents, because their expenses are still higher and they are no longer just 50 euros. It also seems that such an adjustment would not be too costly for the state, and it would be a normal gesture against these people, given that the state itself calls for taxes on all income – there is no ceiling, but in the case of benefits, the ceiling is fixed.
Could the situations you have just mentioned not be a factor that will offend people with higher wages and consequently higher taxes, and could raise the question of the meaning of fair taxation after the crisis, remembering that the state did not actually adequately help him at a difficult time?
Undoubtedly, such an attitude can be offensive and can kill the incentive to pay all taxes in full, so it could be an incentive for some people to go into the shadow economy in the future. Such an attitude will certainly not be an incentive to move out of the shadow economy and envelope wages.
The government has recently received many and varied criticisms of its work. Could the reason for the mistakes be that the government has to take many and difficult decisions urgently in a short time, or that politicians relaxed too much in the summer and did not start preparing for the second wave of the pandemic and economic crisis in time?
Maybe there was some frivolity in the hope that maybe the second wave will pass us. However, perhaps the reason is also the government's over-cautious and scrupulous attitude towards granting aid, so the conditions are too strict, which makes the system less taxpayer-friendly. In addition, also against the general background of the European Union, Latvia is one of the most frugal countries in the crisis.
At the same time, in the context of Covid-19, over three billion euros have already been spent in Latvia. However, economic experts point out that the use of this money is rather vague and it is not clear how and to whom this money has been spent. Not to mention that huge amounts of aid have been received by state-owned companies, including several hundred million euros – airBaltic. And here's the question – millions with a light hand on the right and left, but the moment you have to help real people, then the counting of cents begins …
In my opinion, such a policy is risky in the medium and long term. You see, we have unemployment now, people have no income, but when the crisis ends and the economy recovers, we will very quickly come to a shortage of labor. And there are great concerns that at a time when the economy will be able to start recovering, some people will leave Latvia for both financial reasons and simply resentment. And here I see a great danger. For example, in the same hospitality industry – these are mostly young people with good skills and foreign language skills, and if the state does not provide them with sufficient support at present, they can integrate successfully enough into the labor market in another country. to lure people back to Latvia or look for employees in third countries.
We can save now with such a policy, but it will cost us much more in the long run – the government may save now without a significant increase in public debt, but in the end there will be fewer taxpayers.
In a sense, this is a moment of strategic decision for the government and politicians – where to skimp, but where to provide adequate and honest support, so that after the crisis they themselves would not be surprised that tens of thousands of people leave Latvia again.
I like the word – inclusive. Helping some people in difficult times, even in spite of some of their sins, would still be an inclusive policy. But if, in times of human crisis, unjust conditions are applied to small sins or to honest people, it is, in a sense, a very wrong public policy. Directly inclusive or non-inclusive policies in times of crisis encourage people to continue to be honest or to become honest, or to experience the opposite effect.
---
Source: Diena.lv by www.diena.lv.

*The article has been translated based on the content of Diena.lv by www.diena.lv. If there is any problem regarding the content, copyright, please leave a report below the article. We will try to process as quickly as possible to protect the rights of the author. Thank you very much!

*We just want readers to access information more quickly and easily with other multilingual content, instead of information only available in a certain language.

*We always respect the copyright of the content of the author and always include the original link of the source article.If the author disagrees, just leave the report below the article, the article will be edited or deleted at the request of the author. Thanks very much! Best regards!
---