THE arcane is a development studio, which has been associated with a number of favourites and award-winning games. In fact, having particularly popular "best-selling" titles such as Deathloop (a game that could definitely be described as the pleasant surprise of last year), the Prey and the hugely successful series Dishonored, Arkane is undoubtedly one of the developers that gamers are eagerly anticipating for their next title. This was only logical to happen with the Redfalla promising one open-world first-person shooter, which was even projected by Microsoft as a strong Xbox "exclusive" (since in the meantime Bethesda was acquired by Microsoft the PS5 version of the game was canceled) that could fill the void of Xbox and PC gaming fans until its release long awaited Starfield. With the aforementioned titles having gained the attention of gamers and the positive comments of reviewers, Redfall couldn't help but focus on itself. The question is whether he succeeds in justifying them high expectations and this is something we will find out in the following review…
To better put you in the mood, his story Redfall focuses on the fictional island of the same name located just off its coast Massachusetts. Everything seems to be going smoothly on the small island until one day it secretly falls under the control of a group of vampires. Of course, the undead don't have the most pure intentionsas what they want is to devour the unfortunate inhabitants of the island, sucking (oh what a surprise…) even the smallest drop of their blood.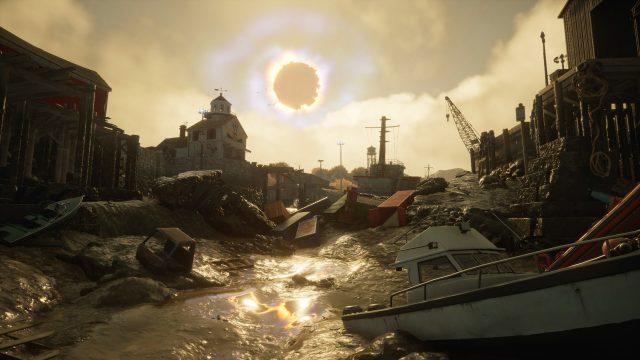 Things become even more difficult once a magic spell traps the island's remaining inhabitants (that have escaped and not become… food), on their attempt to survive. Within the group that attempts (in vain) to escape are also included 4 "gunpowder smoked" vampire hunters (how they found themselves in Redfall, everyone has their own story), where one of them will be the hero whose fate gamers will take over. As usual, of course, each of them 4 protagonists it has its own personality as well as its own abilities. Once you've made your choice (you can't change characters mid-game), the next step is to set up a mini base of operations together with the other survivors and thus find out where the root of evil comes from…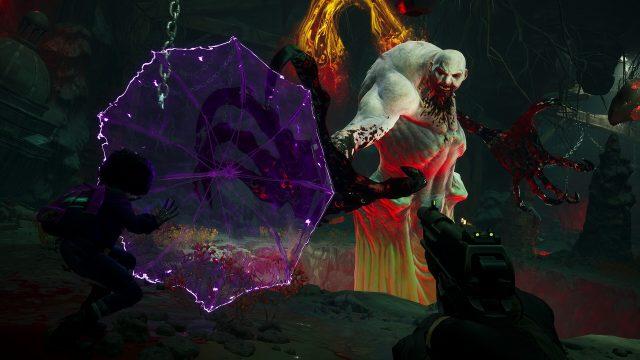 At the level of the script, Redfall we have to confess that it presents some interestingstill it's certainly not something we don't have seen again in the past (either in gaming or cinema). And the existence of one fictional island as the center of the narration, no doubt also serves for operational reasons, as thus the scope of his world can be more effectively limited. Although the game features multiplayer and it is perfect for co-op with three more players, we still think it's an experience best designed to be enjoyed… solo. And this is because the gameplay stands comfortably in single-player as well, with Redfall differing in form and style from Back 4 Blood-style titles, where the team and teamwork they come first. Things are completely different here…
Although the nature of the gameplay is open-worldhowever there is one main story path, which will help you not to… get lost. The missions of the game differ both in duration and difficulty level, with the imagination in the objectives however shining through its absence. In most cases you will need to switch to different points of the island to find supplies, which will secure her proper functioning of your hideout or infiltrate enemy bases. Of course, your road is not paved with… rose petalsas cultists who blindly obey the vampires will attempt to stop you, which act more as… target practice (or the joy of the bullet-sponge).
However, the big festivalBut it starts when you come face to face with them vampires, which you will quickly find that they simply do not… give away chestnuts! In particular, you should be prepared for many epic battles, as followers of darkness love to hide in areas with intense fog or surprise you in dark basements. Successfully dealing with one (or more) vampires is going to fully mobilize your reflexes and there will certainly not be a few times when you will…"sweat" to survive (and drive a stake through the heart of your enemies). In particular, when the sun is falling and you are invited to explore the remote areas of Redfall by night you should be prepared for a lot of… jump scares and for encounters that are sure to take your breath away, with vampires showing no mercy until they sink their sharp teeth into your sensitive throat and generally never stopping stalking you, which means you can't get on your feet…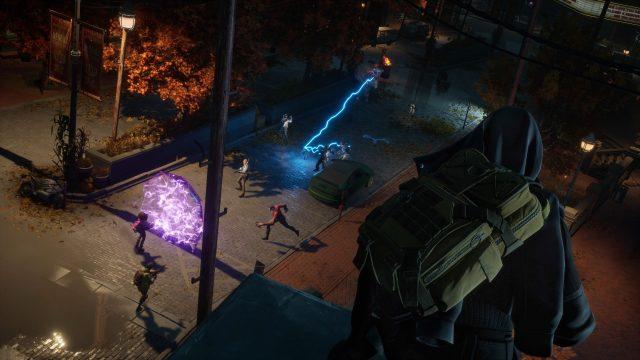 Redfall is a game in which you can spend several hours, as a key element of it is that it puts a lot of emphasis on the exploration. Although there is no meaning of it craftingas it seems to take a more simplistic approach, where the loot you collect is converted into in-game currencywhich you can then spend on equip yourself better. And indeed the world of Redfall is structured in such a way as to constantly promote its concept exploration, with one of the game's strengths being the breadth of its vast world. Apart from the main story line which can keep you conditioned for approx 15 to 20 hoursthe only thing that is certain is that Arkane's title will never make you feel… boring (regardless of the fact that there is not much imagination in the side-missions). Even when you complete a large story arc and finally manage to defeat a big boss, you will find that your quest log will be filled with new side-quests and fresh locations on the game map.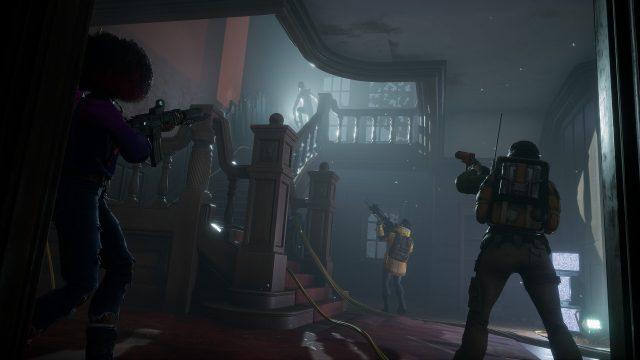 In addition to the number of missions you have at your disposal, an element of the gameplay that definitely wins you over is the gunplay. The number of weapons at your disposal is satisfactory and surely some of them will bring to the surface the most sadistically your instincts, bursting into the frozen body of the vampires. For example, the gun with UV radiation can temporarily freeze a vampire and then finish them off with one stake launcher which shoots stakes. This is where we find the first problems, as from a certain point some weapons leave an overpowered feeling. In general, the lack of correct balancing (seen in the loot mechanisms) makes its presence particularly noticeable, a sign that Redfall wanted even more time in testing.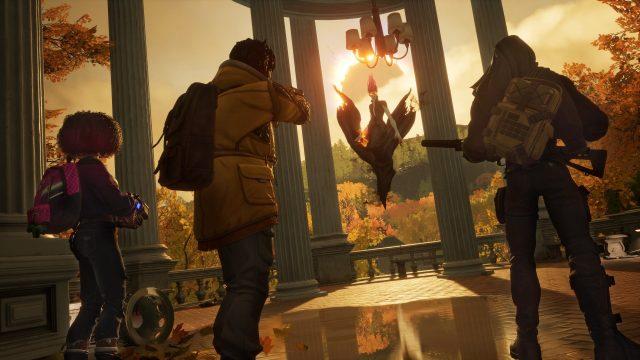 The bad balancing it's the first element that makes you realize that Redfall is trying in vain to "cover up" its weaknesses in the technical field, which should be taught in a game development school as an example to… avoidance. If you remember how technically bad and unstable Cyberpunk 2077 was when it was released, something similar happens with Arkane's open-world shooter. The tragic game-breaking bugs that don't let you complete a mission, the random loots who do not reward you properly and as you should (regardless of the sweat you have spent), the poor and anemic AI which in some places causes intense irritation are some of the issues that definitely tarnish the image of a game, for which its developers and Microsoft itself had put very high bar.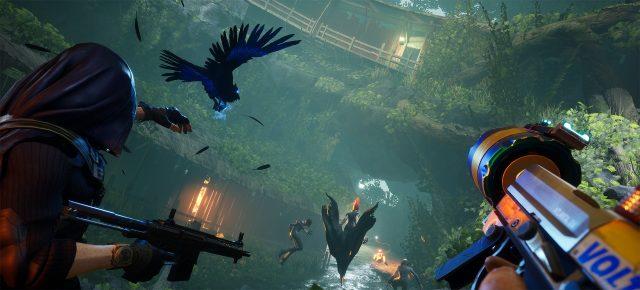 Of course, the most "thick" issue (as you will have already been informed) concerns the sick leave performance, with frame drops when your screen goes down the drain unfortunately being the norm. Since the Xbox Series X is launched by Microsoft as a real one powerhouse which can "lift" any demanding game, in 1080p resolution with 60 fps or at 4K with the most "compromising" 30 fps, Redfall is their crowning glory unoptimized games. They don't texture pop-insthe frequent crashes and your weapons magically disappearing in the process of switching them, simply proves that we are dealing with yet another rushed release of a title that probably shouldn't have been released… 2024 and not this year. And all this when we are dealing with a game engine that is pretty much whatoutdated». For example, it doesn't even seem to have ragdoll physics, where you'll come across an inanimate body and it'll be like you have fall on a… rock.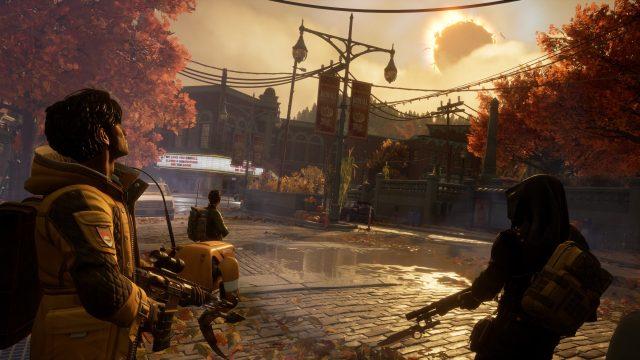 Concluding our review, Redfall falls into the category of games that simply needed more time in the process of testing and quality control, walking the same turbulent path of Cyberpunk. Good ideas and good intentions are there and to an extent Redfall delivers several moments of fun. However, the its unfinished status, will make many gamers turn their backs on him. We think if you're interested you'd better check it out after a…semester, when the patches and updates which we hope will rectify the situation. Now, at the given time you can deal with it, but at your own risk!
Development: arcane Version: Bethesda Disposal: AVE
GRAPHICS: 65%
HXOΣ: 72%
GAMEPLAY: 68%
ANTOXH: 60%
GENERALLY: 66%
---
Source: Digital Life! by www.digitallife.gr.

*The article has been translated based on the content of Digital Life! by www.digitallife.gr. If there is any problem regarding the content, copyright, please leave a report below the article. We will try to process as quickly as possible to protect the rights of the author. Thank you very much!

*We just want readers to access information more quickly and easily with other multilingual content, instead of information only available in a certain language.

*We always respect the copyright of the content of the author and always include the original link of the source article.If the author disagrees, just leave the report below the article, the article will be edited or deleted at the request of the author. Thanks very much! Best regards!
---