In this new world, shaken not only by the pandemic, but also by the urban agglomerations, which have gotten out of control, the need for specialists to give a different face to the public space is becoming more and more clear. More natural, greener, with more coherence in public and private constructions. architect Toni Baghiu believes that Bucharest is one of the most "abused" European capitals in terms of architecture, a city where quality public spaces are virtually non-existent. In fact, this is a visible problem in almost all urban areas of Romania.
"The space built in recent years is, in many cases, of inferior quality to that built during the communist years, both urban and functional, and, in addition, I think the historic city has been perhaps more savagely attacked than in the past. Recent Romania is a special case of lack of urban planning and generalized kitsch. "
We continue to talk to the architect Toni Baghiu, extensively, about the future of public space and we review some trends of 2021 in architecture and design.
Professional career
I graduated from the Faculty of Architecture in Cluj, after which I followed a master's degree in energy applied to buildings, at the Ion Mincu University of Architecture. Two years ago I completed a master's degree in heritage building restoration at Kingston University London. I work as an independent architect at my own office in Bucharest, where I mainly approach architectural projects, but also object design.
Although the most numerous projects are individual houses, I had the opportunity to work on a wide range of projects such as: restoration of heritage buildings, coffee arrangements, bookstores or the construction of a wooden house with earth bricks.
Your fingerprint
If I were to define my own imprint, I would say that, in addition to rational minimalism, ie one based on elements purified of any decoration or excess (and here a notable exception of beneficial excess is light, which has great poetic potential), I rely on the client's requirements and on his material possibilities, on the context and the environmental factors, all in an attempt to cover the functional needs, and to offer architectural coherence, which confers the quality of the dwelling. In my opinion, architecture is composed in time, along with the evolution, development, of the one who lives or uses the respective space, and that is why it is important for me as an architect to offer a neutral, objective framework, a contoured, authentic background.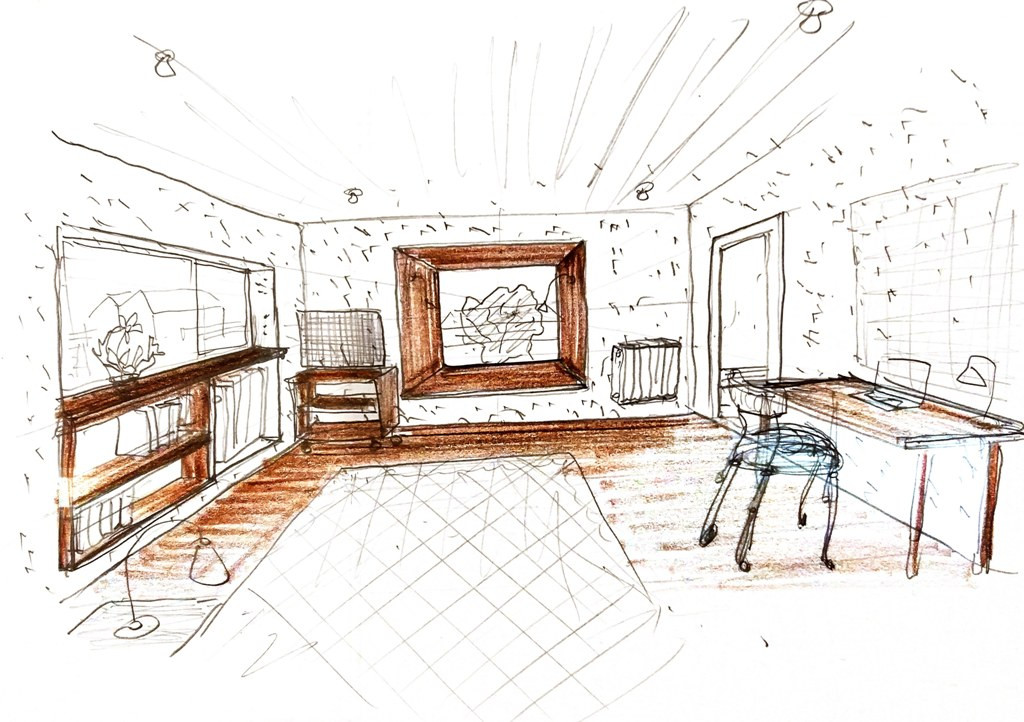 The most important architectural product
If I were to name the most important architectural product, then I would say that this is the home, the individual, because it best illustrates a fundamental concept, namely that of privacy, of the home, but also because a house can be a laboratory. of special architectural experiments for the creator. The best architects in the world remain known for their house projects.
My sources of inspiration have been and are many: from the masters of international architecture, Mies van der Rohe or Le Corbusier, to lesser-known figures of great refinement, such as the American John Yeon, to the works of contemporaries such as Glenn Murcutt, or architect Șerban Sturdza. I am inspired by both art (including cinema) and music.
Lessons and mentors in your profession
The profession of architect is not learned in college, but by practicing. I had the chance to be employed in the office of the architect Șerban Sturdza for several years, and this experience greatly influenced my professional career.
Perhaps the hardest, but also the most important lessons, I learned on my own, as an independent practitioner, namely: you have to think of the project as if it were about your money and your house, to understand that light it is never enough, that the simplest things are the ones that have the greatest chances of success, with reasonable costs, that the quality of the construction material is as or even more important than the shape.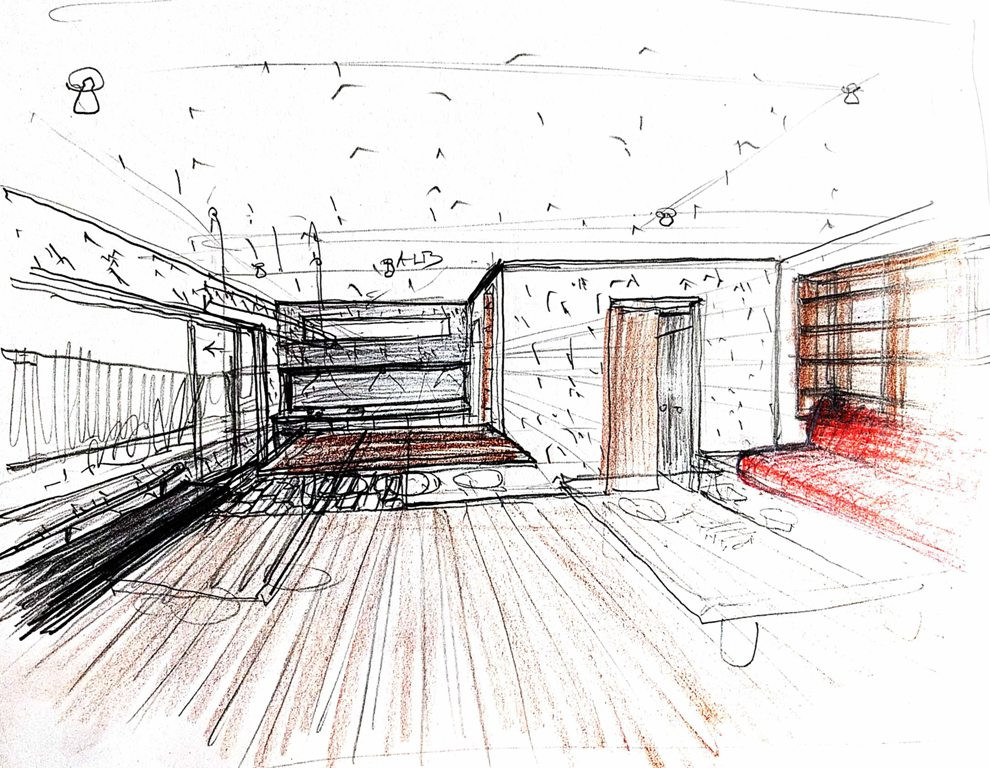 New perspectives in architecture
Crises can change habits, and I believe that this pandemic has radically changed people's relationship with their own time and changed their priorities, making them more attentive to their own needs, regardless of whether we are talking about the living space but also the mental space, our own comfort. that is, it forced us to look more closely at the place in space and time in which we find ourselves. Many will probably want to build a new house, consolidate an existing house, or change the housing from the city with one in the country, realizing the precariousness of life in general, but also the very poor quality of collective housing in the old neighborhoods, and of the newly built ones.
I noticed that it was much quieter in Bucharest, a city that was currently bathed in noise from cars, music, bars and casinos, but also the fact that, encouraged by the reduction of noise, dust, congestion, many more people they went for a walk in the streets, with the children, with the animals, which was almost impossible before. If we look at things this way, it would seem that civilization is measured (and) in decibels. To give you an example from London, for example, after 9.00, there was no bar open, except for a few dedicated places, located outside the residential areas.
The effects of the crisis on your business
The impact is a positive one, in my case, because I had requests from young people who wanted to build a house, to have a yard, enough space for children or a pet. During the crisis I studied remarkable examples of architecture from all over the world and I can say that I perfected myself, I became more open to various influences, because architecture looks, it needs a daily effort, routine.
Your customers
My clients are young people, around 40 years old, who, for the most part, are at their first experience of this kind and want, as otherwise, the house of their dreams. The difficulty is to understand what people want and to meet these needs, and where things are not outlined, the architect must be brave and improvise, to bring to the surface what may not have an equivalent in the client's vision, to propose something concretely, even if it risks being rejected.
2020 projects
The most recent completed project is the Romanian-Austrian school Concordia near Ploiești. The beneficiary is the Concordia Humanitarian Organization, which through Christian Easterman, gave me the opportunity and freedom to develop a small school concept, comprising only six classes, developed around a large central aisle (designed as a new space educational and recreational), lit by overhead windows.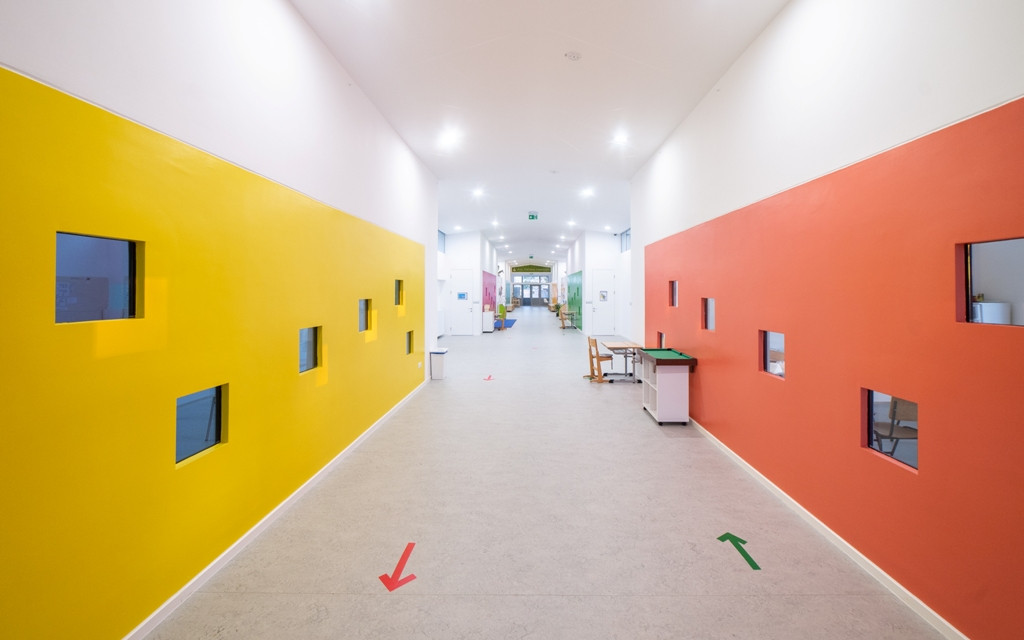 This school wants to criticize the monotony, uniformity, narrow and dark corridors practiced in schools during the socialist period, but also a distance from aesthetically abused architecture, circulated after '89, in the name of misunderstood educational principles or lack any interest in them.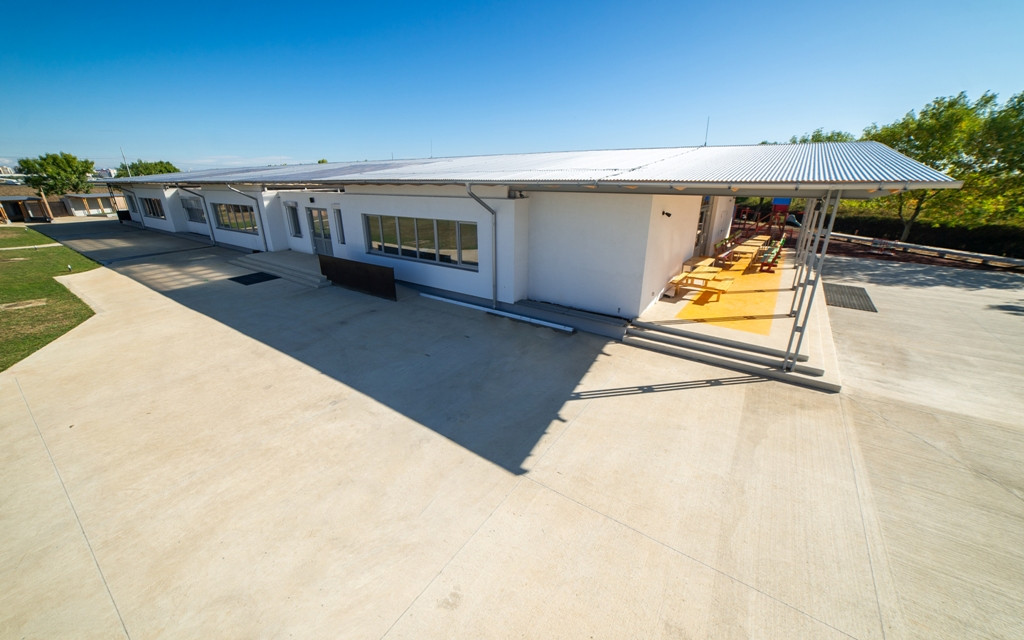 Concordia School is a call for simplicity, in that it appeals to a well-established geometry, that of the two-story house or the peri-urban industrial hall, made of humble materials; to technical innovation, by introducing large skylights in the roof plane, so that the central hall and the classrooms receive additional light; and, last but not least, to the awareness of the impact of architecture on the quality of the educational act.
Another project that I care about a lot, and that illustrates very well the preferences of the urban public, interested in oriental culture and concerned with internalized and complex physical exercise, is a yoga room (shala), which I arranged on the ground floor of a building of newly built apartments.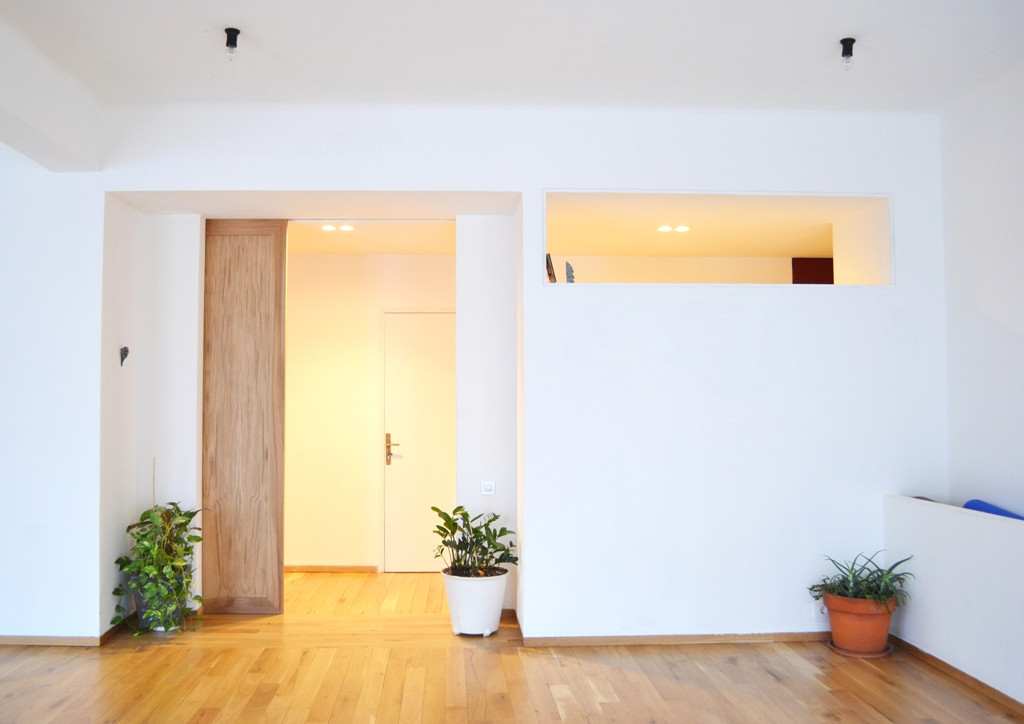 The space promotes the philosophy of simplicity of yoga practice and transposes it into interior architecture through simple geometries and natural materials. The most spectacular element is the central corridor focused on the tea room, which opens through a large sliding oak door in the actual space of the yoga practice room.
I would mention two more projects that will start in 2021, but which were conceived in the previous year. It is about two houses in an urban context, placed on 250 sq m subdivisions, the first of them in the Pantelimon neighborhood, the other in the Ghencea extension, but also a wooden house that we are going to build in Snagov. Although I know very well how to virtually model a building, I set out to illustrate all these projects with hand sketches, in order to better capture the emotion of discovering a new space, to find its proportions through drawing. I think that drawing is the most important tool of creative thinking that the architect has and that cannot be replaced by the computer.
Changes in the profile market
I do not know the problem in detail, I assume that certain spaces, such as offices, are less sought after. The paradox is that any crisis creates opportunities, and I can give you the example of some friends who have a news agency and who have expanded, rented a bigger and cheaper space, and I helped them to arrange this space for more and more employees.
What is needed now?
There is a greater need for architects than ever before, and this profession, which is extremely complicated, has to meet the requirements of quality housing, green spaces, predictability of housing, urban coherence and, most importantly, economic and demographic growth. All these requirements cannot be met if there are no tailor-made fees that reflect the quality of the architectural product. Although I recognize a style or a manner, I think there is good architecture and less good architecture.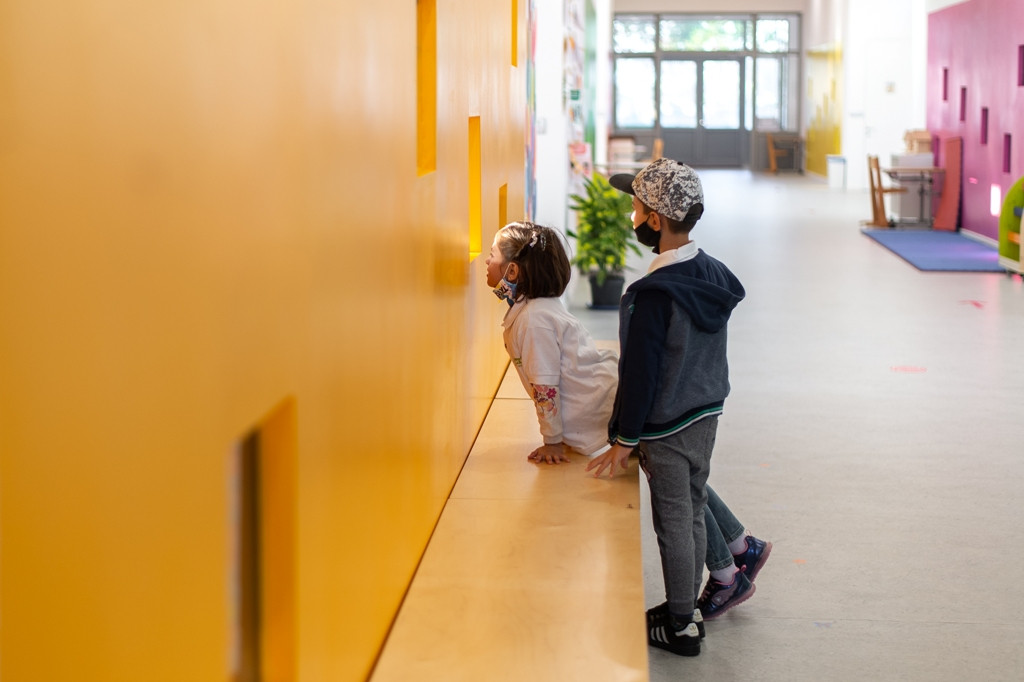 How has communist gray been replaced in the last 30 years?
The space built in recent years is, in many cases, of inferior quality to that built during the communist years, both urban and functional, and, in addition, I think the historic city has been perhaps more savagely attacked than in the past. Recent Romania is a special case of lack of urban planning and generalized kitsch and it will be very difficult to change this state of affairs.
People's relationship with the environment
If we talk about the pandemic and its consequences, then I think that more and more people will look for a home closer to nature, whether we are talking about houses or collective housing. Even if there will be few who will be able to afford such a home, I still believe that many will choose to spend more time in rented, seasonal housing, a kind of holiday home where they can work from a distance.
The future of public space
Public space is largely defined by the people who populate it, and the quality of this space is directly proportional to people's education. Quality is built on several levels. The first would be that of mutual respect, which makes cohabitation possible. Then there is the one regulated by laws that allow cohabitation. Bucharest is, unfortunately, the most afflicted and abused European capital, where there are no quality public spaces, a city that is poorly managed than Sofia or Belgrade, not to mention Budapest or Prague.
Trends in 2021
From my point of view, there are quality vectors that should always be considered when talking about architecture, for example: natural light, adaptation to site and environmental factors, space proportions, quality of materials, sustainable and common sense measures that can makes an economical and sustainable home. Given the speed with which information spreads, it is all the more ridiculous to look for a style, because, once it appeared, it was soon replaced by another, and so on, ad infinitum.
Thoughts of the beginning of the year
For me, every project is important and I would like to build as many of the recently designed projects in which I have invested a lot of time and ideas, because the ultimate reason for the profession of architect is to build.
---
Source: IQads by www.iqads.ro.

*The article has been translated based on the content of IQads by www.iqads.ro. If there is any problem regarding the content, copyright, please leave a report below the article. We will try to process as quickly as possible to protect the rights of the author. Thank you very much!

*We just want readers to access information more quickly and easily with other multilingual content, instead of information only available in a certain language.

*We always respect the copyright of the content of the author and always include the original link of the source article.If the author disagrees, just leave the report below the article, the article will be edited or deleted at the request of the author. Thanks very much! Best regards!
---