actor Alexandru Unguru he has been listening to audiobooks for 15 years, although at first he didn't think he would be a long-distance listener. Bucharest is, however, a good environment to listen to books: dead time waiting in different stations and places can be best covered with a story in headphones. And now the voice of these stories is his. Alexander was the first voice of the project Echo with "Life as a Spike" – Alan H. Cohen and became the voice with the most titles read so far on the audiobook platform. He narrated books from different areas: from SF to Ciuleandra, from Matt Haig's books to Yalom's.
There were, it is true, very varied titles and, without exception, they all came with their mysteries and weight levels and every time I felt that they were equivalent to a worked theater show or a filming for a feature film, says Alexandru.
We continue the story with the actor Alexandru Unguru about acting, audiobooks, books, stories and Bucharest.
Training stages & relationship with acting
It's nice sometimes when someone forces a recall process with a question like that. Somehow, I realize that there are many more things to say than I would have thought.
I'm the type who married UNATC and after a complex marriage – bachelor's, master's, doctorate, taught 6 years, parting 3 years, taught again 5 years – I came out more successful than I entered.
I had the joy and luck to learn from dedicated pedagogues, such as Professor Adriana Popovici – she was also the one who led my doctoral thesis. In addition, I had speaking and singing teachers who had the patience and talent to form my voice.
I chose the actress in order to get as far away from any office work as possible and, especially, not to do the state exercise in the bank in college. I didn't regret a minute.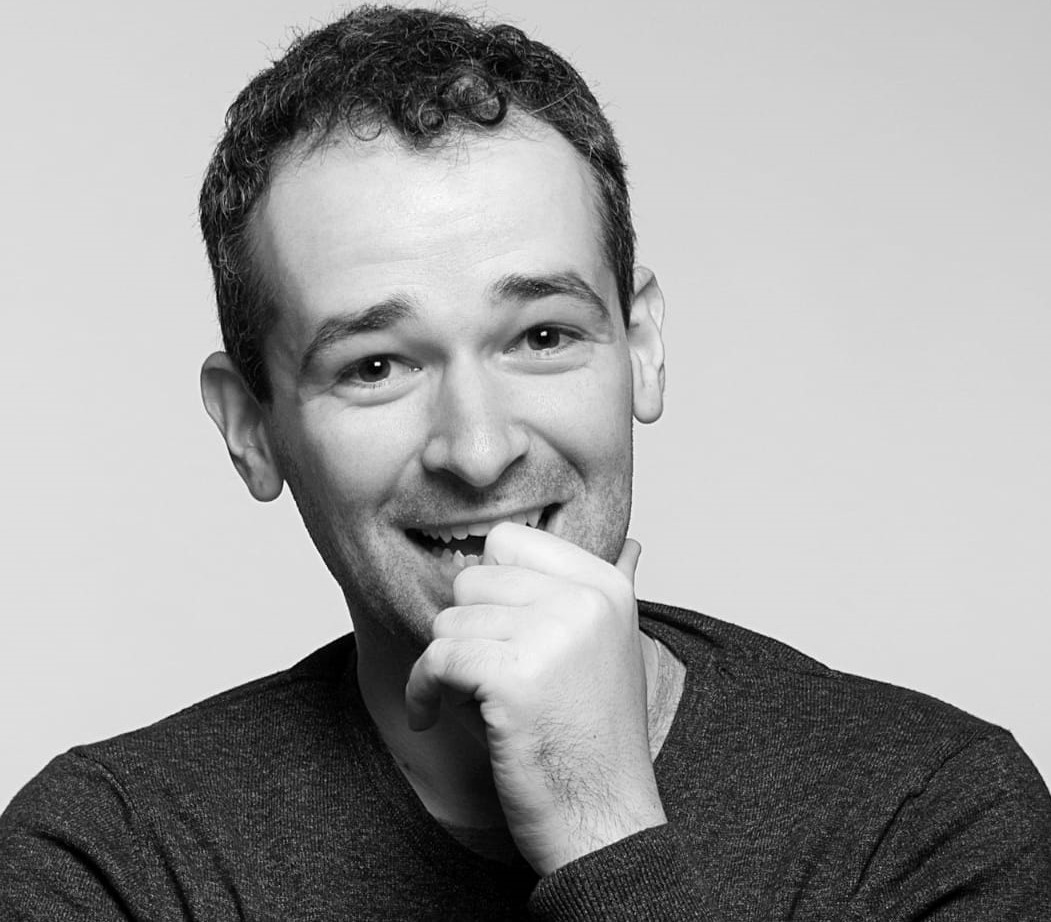 When you started giving voice to books
My colleague and friend, the actor Alexandru Iordache, asked me if I was interested in sending a sample for a future audiobook project. That is in the middle of 2020.
The writer Marian Coman, the coordinator of the project initiated at Nemira, undertook to start recording with me.
And that's how I became the voice working on the first book of the Echo project: "Life as a Spike" – Alan H. Cohen.
It started one of the best adventures I've ever had.
The first audiobook
"Life as a Spike" – Alan H. Cohen, as I said above. Previously I had similar experiences, but only with shorter texts, short stories, short stories. Somehow, I knew what it meant. I had also done a project for learning foreign languages, a project that had appeared on CDs attached to textbooks. I was prepared to the extent that working in a sound studio was no stranger to me and I was not one of those who read a book when I was 2 or 10 years old.
Cohen's book is a book on the border between self-help and motivational book, and I can say that it was the best way to learn the customs and peculiarities of this art of audio books.
Patience, patience with me and the text and, above all, the humility necessary to overcome the pride of saying in my mind: "it's good as I said!" – These are the deepest lessons.
What followed
I recently participated in Marius Revent's "Still Something" podcast with Marian Coman. At one point, Marian said very lightly that I am the voice with the most titles read so far on Echo. I didn't expect it at all and I think I was rarely more surprised to hear something about me.
There were, it is true, very varied titles and, without exception, they all came with their mysteries and weight levels and each time I felt that they were equivalent to a worked theater show or a filming for a feature film.
The Strugatsky Brothers' "Roadside Picnic" was an absolutely special project, growing up with their books and being a fan of science fiction.
I came across the volumes of author Matt Haig twice: reading the novel "The Midnight Library" – an editorial phenomenon of 2020, with a delicious story – and the fabulous adventure called "A Boy Called Christmas".
Among other things, I would call Matt Ridley's "Innovation" – probably one of the best books I've ever read. I have no words to explain the mastery and importance of this book.
But Liviu Rebreanu's "Ciuleandra" was also a reunion that surprised me extremely pleasantly.
"A Matter of Life and Death" was an audiobook that I worked on with great pleasure because it was a special experiment. It is the volume of memoirs of Irvin Yalom, the well-known therapist, and his wife Marilyn Yalom. I made this audiobook together with the actress Ana Maria Oglinda, a colleague and friend, and she returned the chapters written by Yalom's wife and me the chapters. The book is a heartbreaking experience for anyone who reads it, as it chronicles the weeks leading up to Marilyn Yalom's passing away.
How do you prepare?
It is an ongoing process. Probably a factor as to why they're doing so poorly. And the duration of the preparation is inversely proportional to the duration of the realization.
Taking care of your voice, your vocal cords, your phonograph, your level of diction can be just as important as getting a good night's sleep before a day of recording.
The difference between a role and an audiobook
In essence, the role, be it in a theater show or in a film, is, most of the time, an introspective journey that ends up, after rehearsals, becoming something that can be brought out to the public.
Reading a book is much closer to the role that the narrator has long played. The one who recounted adventures when the tribe gathered around the fire.
What a good voice for an audiobook
I don't really feel like speaking here. For me, as a listener, I can say that a warm, full and clear voice is essential. The opposite would be a shrill, abrasive, cold voice.
Stories from recordings
Sometimes the fierce noise of the city plays tricks on us. I missed a few sessions because people from a utility company came to break into the street. The Echo team has become a very well-welded team and every sound artist puts his mark on the atmosphere. It's not a normal day at the office at Echo, but it's more of a family with all the specifics of a family.
Your relationship with audiobooks
I've been listening to audiobooks for over 15 years. At first, I didn't think I would become a long-distance listener, but Bucharest helped me. The time spent on the bus or subway, the simple daily commutes, and the inability to read a physical book in any location have helped to turn listening to an audiobook into something that is part of my daily routine.
The first audiobook was fiction and I think it was something by Charles Dickens, but I became more interested in non-fiction audiobooks.
But I can say that the voice of Roy Dotrice, the one who brought Game of Thrones into the realm of sound, will remain a platinum landmark in my soul. I regret that, passing away in 2017, he will not be able to read the next two volumes of the series. Its creation is equivalent to an Olympic title or a Nobel Prize.
Gerard Doyle is a wonderful storyteller, and Stephen Fry is a little god too. In addition to the Harry Potter series, he narrates his own books, and all of them, all without exception, are absolutely insane – whether it's the autobiographical ones or the ones in his series dedicated to Greek mythology.
Favorite audiobook
By far the Game of Thrones series written by GRR Martin and narrated by Roy Dotrice.
What convinces you of an audiobook
By the same characteristics that convince me of any book in physical format. An interesting topic. A special fluidity of the phrase. And in the case of audiobooks, in addition, a voice with which I can agree to walk around the city.
---
Source: IQads by www.iqads.ro.

*The article has been translated based on the content of IQads by www.iqads.ro. If there is any problem regarding the content, copyright, please leave a report below the article. We will try to process as quickly as possible to protect the rights of the author. Thank you very much!

*We just want readers to access information more quickly and easily with other multilingual content, instead of information only available in a certain language.

*We always respect the copyright of the content of the author and always include the original link of the source article.If the author disagrees, just leave the report below the article, the article will be edited or deleted at the request of the author. Thanks very much! Best regards!
---