It all started with a seemingly harmless Facebook post featuring a pretty M3 BMW in the pictures, in nice lights, cleverly photographed. When it turned out that they weren't filming with a million digital cameras, but with a good 40-year-old camera, among other things, I felt like I had to snatch them. And a few more. So hold on, it's going to be weird things and we'll dive into the details of film photography. If this ancient fun leaves you cold, just look at the BMW pictures simply. There will be a couple. If you only came because of the M3, you can read more about it here:
The images were mostly made from Kodak raw materials, including color negatives, color slides, black and white negatives, and yet only a roll of Fuji Velvia, which is a must-see for its fabulous colors, slipped into the series. Let's start the line with pictures taken for the Kodak Portra 400. This film is highly sensitive, delicately grainy, and is especially used for portrait, wedding, travel photography. Clicking on the image opens a gallery with Portra 400 images:
But who, and why are you still photographing with such a serious energy investment? Before the next series of pictures, we also get to know the photographer Péter Erdélyi:
What attracts you to the film, slide? What is your favorite raw material?
In fact, everything is appealing in the film, but most of all the joy of surprise, the slowdown, the thoughtful (abb) composition, the time travel… I shoot 500 or even 1000 pictures from one car to digital. I roll the fleece, vary the aperture, stand 20 inches away so that nothing is left behind. The 35mm film has 24-36 dice, one thinks about what to shoot. As a result, I make a much higher proportion of "good images" for film than for digital.
I really like the Kodak Portra 400 and 800. Both are top quality, very fine grained, beautiful toned films and since I don't like to carry a tripod, it reassures me that due to their sensitivity I can use them even at dusk. My big favorite is even the Kodak Pro Image 100, it has a little retro touch, it has very nice warm tones; it's a real "sunshine film" on the shores of Lake Balaton, but I can say similarly good about the Kodak Ektar 100. These are all professional raw materials. My special favorite is the Hungarian Fortecolor SP 100, of which unfortunately you can only get an expiration date – I have a good dose of 2009, I have priced it out. Because it's expired, it reacts very differently to light: if it doesn't get enough, it unfortunately tends to get terribly cramped, but anyone who loves the faded photos of the '70s, the retro, is the perfect choice.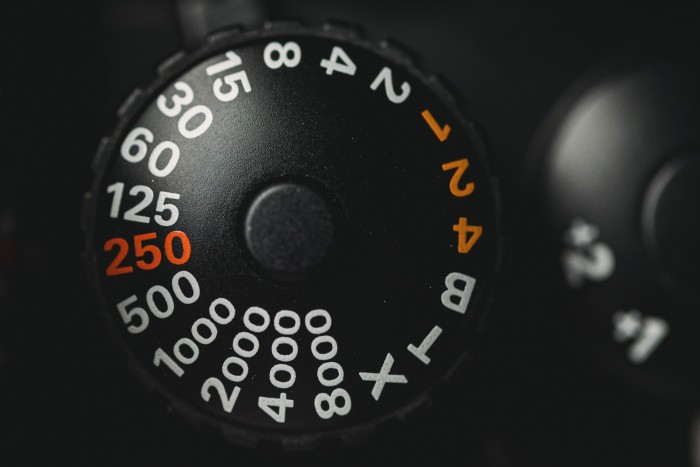 But now come again a few pictures, the raw material Fujifilm Velvia 50-es, which is a very expensive 8400 HUF slide film. Vibrant colors, rich tones and amazingly strong color saturation characterize this film, especially liked by nature photographers, but it is also a perfect choice for fashion photography and photography. Clicking on the image opens a gallery with Velvia images:
What makes you different e.g. an image shot on a slide like a digital one?
From the fact that the film is much closer to what I see with my own eyes. Digital, on the other hand, contains so many small details that I see with the naked eye, "in reality," but I don't perceive them in as much depth and detail as a modern DSLR records. At the same time, I love both just because of their differences, but if I really want to simplify the whole thing, I say "the film is alive".
How long have you been photographing cars? Or did this M3 series just come?
Since about 2005, I bought my second Honda, a 1995 Legend 3.2i V6 Sedan. At the time, the biggest domestic Honda forum, the "crxforum", was very spinning, and within that, the topic of photography. We uploaded the pictures there, mixed, everyone, professionals and amateurs: I think many Hungarian car photographers turned up there in the early 2000s. I initially took photos with a Panasonic NV-GS400 video camera (!), This was the first camera that could take 4 megapixel photos, quite normally. So I started with digital, film photography came much later…
After the coarsely saturated color slide, we blow ourselves out with a series of black and white. These photos were taken on a Kodak 400 TX roll. Here, too, a gallery opens by clicking on the image and only black and white photos come in a row:
What kind of machine or lens do you photograph with? Why this?
I've been using Nikon from digital from the beginning, somehow it turned out that there were always "Nikon" photographers in my environment. I bought a D90 first, then a D610, and finally a D750, which I still use. The D750 is one of the best DSLR chassis to date in my opinion. I would give it for a D850 with teary eyes 🙂
My first film machine is a Chinon CE-3 Memotron from 1977, this was bought by my father in Hungary in 1979, I have all the accessories, boxes, bills, etc. It took me a few years, until then he was waiting for his better fate in an attic, but luckily they took care of him. Since then, I have added 4 more Chinon lenses at a ridiculous price. I use this machine less often and prefer to take it with me for street photography and family outings. Small, light and very lovable; in knowledge approx. it's the same as a Nikon FM2, it has a light meter and "A" mode, which helps a lot when you need to react quickly to something. On top of all that, it's one of the most important pieces of my very little paternal heritage, so I also have a very strong emotional attachment to it…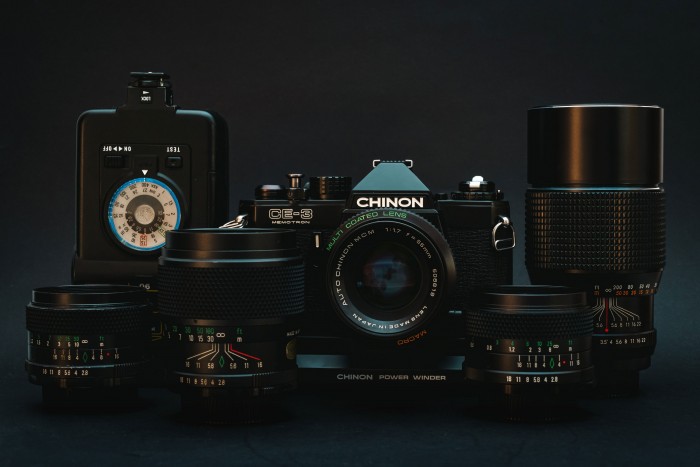 Last October, when I was photographing the M Garage 300's dreamy 1983 Ferrari 308 GTSi Quattrovalvole, looking at the pictures, it flashed how good it would have been to shoot a roll or two of it for the sake of the mood.
The result of the "flash" was that in February, after a long reading and viewing, I bought a Nikon F4S in collector status. This model was manufactured between 1988 and 1997, mine in 1994. I got it quite adventurously (and dearly), but it's an object that even if it doesn't work, it looks good, so beautiful… There was also a small (big) car aspect in the F4 selection, as Giorgetto Giugiaro is the designer dreamed up like the Ferrari 250 GT, the first VW Golf, or DeLorean), who practically formulated the shape of today's Nikon DSLRs with this model – in the '80s.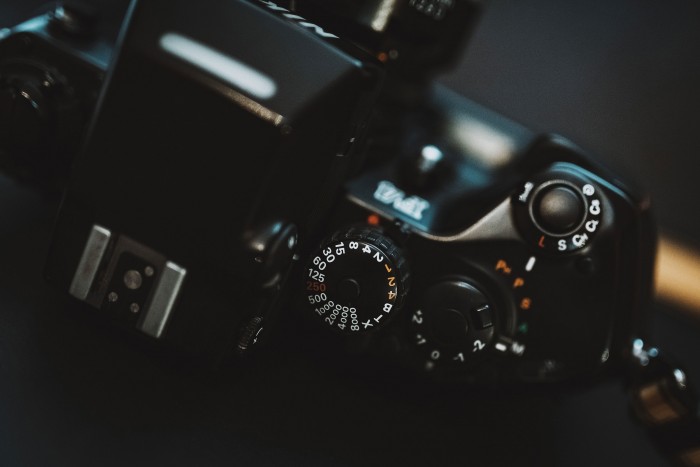 A Kodak Ektachrome like Fujifilm Velvia, it's also a slide show – if you cut it, frame it, you could go into the slide show – with clear, vibrant colors and a neutral tone. So it can be used safely for pretty much anything, from landscape, fashion photography to product photography. Only the usual, by clicking on the picture comes the gallery with pictures shot on Ektachrome:
The technique accumulated in it is quite amazing: it knows 1/8000, for example, which was quite a large number at the time (even today professionals know this shutter speed), and it has matrix metering and such little things. Despite all this, it is less popular today than its predecessor, the F3, on the one hand because of its weight: the smooth F4 frame is 1.2kg, and on the other hand, it is such an intricate structure that no one undertakes to repair it.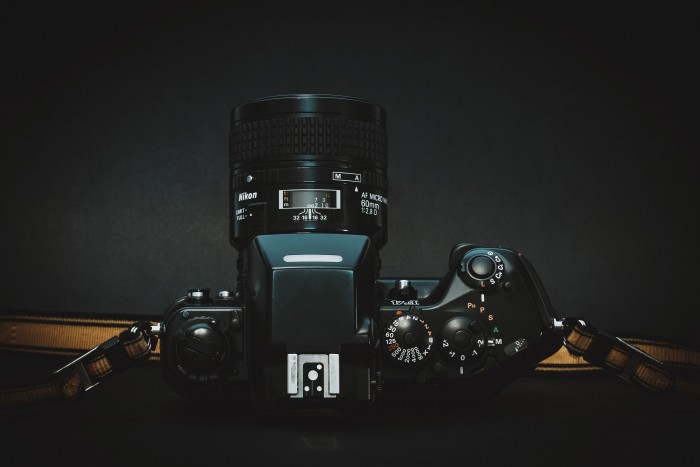 After F4, I also bought an F100 relatively soon (1999-2006), which is more of a semi-professional category, but significantly more modern and lighter than the F4, but it knows the same, and even more, because it communicates perfectly with more modern lenses. I bought it specifically to be able to shoot on film with my Sigma Art lenses as well (in the end it turned out to be unfortunately only fully compatible with 35mm) and the "big gun", the Nikon 70-200mm f / 2.8 AF-S VRII – the latter is in perfect harmony.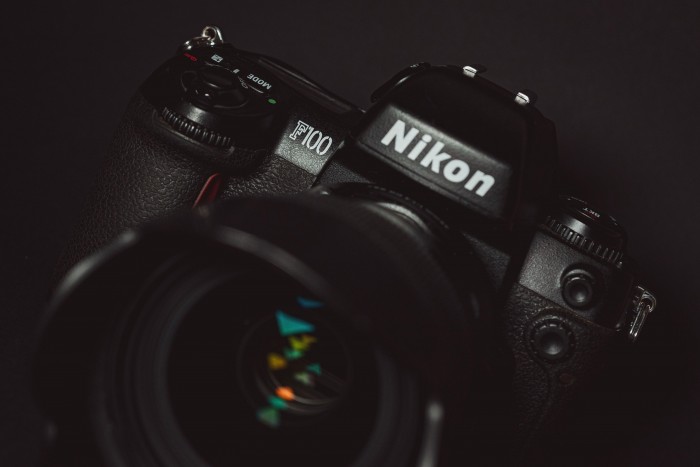 How many rolls of film do you photograph on average per month?
I can say this quite accurately as I digitize the images myself and carefully organize everything into folders, by frame and film type. So my 2021 scales: Chinon CE-3: 11 film, Nikon F4: 21 film, Nikon F100: 13 film. So an average of 4-5 rolls per month.
Let's continue with the Portra 800, which is a relatively fast – in its name, the 800 refers to the ISO 800 sensitivity – and a versatile film, especially when photographed in low light. It gives a natural skin tone, so it is usually used for portraits. Click here to open the following gallery:
If that wasn't enough, here are a number of similar photos:
Facebook: www.facebook.com/forester.pictures
Instagram: www.instagram.com/forester.pictures
By the end, it's a little science to know what to expect if you found an old film camera in your drawer at home, and you think that after a lot of mobile photos you've looked at at most on your phone screen and then forgotten forever, you might take a few more lasting pictures:
Can I still get a movie?
Yes. True, there are fewer and fewer types and they are becoming more expensive. If you're a little more attentive in the drugstores, you can also find 35mm film on the shelf there. Of course, if you want a fair selection, you have to go to a regular photographer's shop, and you will be sure of what to choose from there, and for the price you are preparing for a minimum edition of 1700 forints, approx. the price of a 36-image color starts from here, and the price list lasts up to nearly 6,000 forints. The slide is even more expensive, it is approx. It starts from HUF 6,500 and you can also ask for HUF 8,500 for a roll of better raw material. If you are thinking of a larger size for a small film – you will most likely encounter such a film machine – then the prices will really get rougher, a 4 × 5 inches color slide enough for a single image can cost 1800 HUF. Yes, it's just a picture. You go a little better with the black and white negative, you can get it from 1400 forints and you can even call it for yourself at home, in the bath.
Is the movie still being developed somewhere?
Yes. If you live in Budapest, you can also choose between the laboratories, but you can also find a place in the smaller or larger cities and settlements of the country, where your film will be developed, for a price between 900-1500 forints. In the end, you can send it in the mail and either the finished negative will be sent back, or if you only intend the images to Facebook or other similar interface, you can request them scanned, digitally, which you can even get in a downloadable format. Although, if you're already photographing on film, the really fun part starts with making a paper photo of the film, which results in a real, tangible photo.
Need to call a movie in red?
No. Most of the films – both the color ones and most of the black and white ones – are sensitive to red light, so you have to peck with them in complete darkness. An exception is orthochromatic film, which is not worn by red and orange light, so you can work with it in low red light. Anyway, you don't have to make the call in the dark all the time, you just have to darken the room until you take it out of the metal box of the film and thread it into the spiral of your call tank and then close the roof. From there, the container is already light-tight, but you can pour the liquids into it and after the last rinse you can open the container and spread the wet film.
Magnifying is different dough, there really has to be a red light to work on, and the image appears on the paper tucked in the bowls in front of our noses. Magic.
I like this, where can I learn how to call, zoom in?
Even if you can start calling a black and white negative at home, you'll need a total of things you can't find in the household, and this is the call tank, which is an investment of 8-10 thousand forints. You will also need a thermometer, a measuring cylinder, and plastic bottles, and of course chemicals: a caller, a fixer, a dripper, which even a in a pre-assembled package you can also buy it. If you are comfortable, there is also a chemical in the market, which when dissolved only needs to be filled into the tank and it does all the processes on its own, you just have to look at the clock and sometimes wiggle the tank and then after 3-6 minutes rinse, take out, dry the final result. If you take care of it, even a bag of chemical is enough to develop up to 16-18 rolls of film.
You can also learn from pros, you can go to a real lab like Lab4artto where small group – up to 5 people – open days are organized every month, when they are taught to call, zoom in, black and white, color, anything.
Well, head to the photo shop, buy a movie, chemicals and be cool!
---
Source: Vezess by www.vezess.hu.

*The article has been translated based on the content of Vezess by www.vezess.hu. If there is any problem regarding the content, copyright, please leave a report below the article. We will try to process as quickly as possible to protect the rights of the author. Thank you very much!

*We just want readers to access information more quickly and easily with other multilingual content, instead of information only available in a certain language.

*We always respect the copyright of the content of the author and always include the original link of the source article.If the author disagrees, just leave the report below the article, the article will be edited or deleted at the request of the author. Thanks very much! Best regards!
---