Through the ages, there have been a couple of game titles that have really pushed the hardware, where Crysis is obviously hard not to mention. Not long after that, we have Battlefield 3, which in 2011 really put the then graphics cards to the test – something that made a lot of users upgrade their computers. Now, ten years later, it's time for another part of the series to take place in the test rigs when the editors run a quick test of graphics performance in Battlefield 2042.

As the name suggests, the game is based on a near future that gives the Swedish game studio DICE some freedom to find an action that fits, but also new types of vehicles and weapons. Among other things, there are now different specialist classes to play as, where each has a unique feature or tool set. These are no longer locked to a certain weapon type either, but everyone can use everything.
Components of the test systems
Component

model

Thanks to

Processor

Intel Core i9-10900K @ 5,0 GHz

Motherboard

Asus ROG Maximus XII Hero Wi-Fi

Memory

2× 16 GB G Skill Trident Z Royal
3 600 MHz, 16-16-16-36

Graphics card

Radeon RX 6900 XT (16 GB)

Radeon RX 6800 XT (16 GB)

Radeon RX 6800 (16 GB)

Radeon RX 6700 XT (12 GB)

Radeon RX 6600 XT (8 GB)

Radeon RX 6600 (8 GB)

Radeon RX 5700 XT (8 GB)

Radeon RX Vega 64 (8 GB)

Radeon VII (16 GB)

Geforce RTX 3090 (24 GB)

Geforce RTX 3080 (10 GB)

Geforce RTX 3070 (8 GB)

Geforce RTX 3060 Ti (8 GB)

Geforce RTX 3060 (12 GB)

Geforce RTX 2080 Super (8 GB)

Geforce RTX 2070 Super (8 GB)

Geforce RTX 2060 Super (8 GB)

Geforce RTX 2060 FE (6 GB)

Geforce GTX 1080 Ti (11GB)

Geforce GTX 1080 (8 GB)

Cooling

Noctua NH-D15

Storage

Samsung 970 Evo M.2, 1 TB
Samsung 860 Evo, 1 TB

Power supply

Seasonic Prime Ultra Titanium, 1 000 W

Chassis

Streacom BC1 Open Benchtable

Screen

Dell P2415Q

Operating system

Windows 10 Professional 64-bit (2004)
The test system used is the editorial staff's usual for graphics card reviews, where the main component is Intel's Core i9-10900K, which here is nailed to 5 GHz over all cores. There is also 32 GB DDR4 memory from G Skill from their Trident Z Royal series with a memory speed of 3,600 MHz and tight latencies. The drivers used are Radeon Software Adrenalin 21.11.2 Optional for AMD and Geforce Drivers 496.49 for Nvidia – both with pronounced performance optimizations for Battlefield 2042.
When it comes to performance tests of the Battlefield series, the editors have always aimed to perform the tests in multiplayer mode with the largest maps – this to really push the hardware to the limit. With Battlefield 2042, this is unfortunately not practically possible, as the game lacks a real one server browser and thus the opportunity to choose which map you want to play on.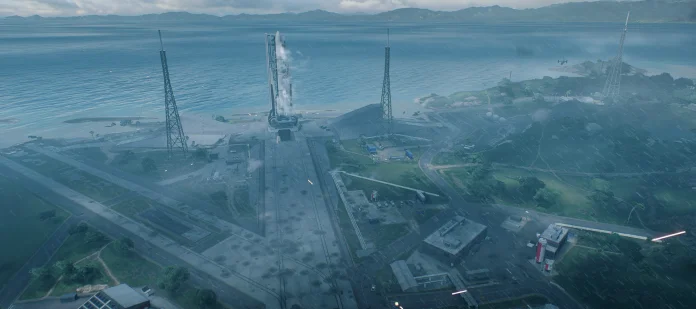 Due to this, we have to fall back on the game's single player mode, where you instead fight against computer – controlled bots. This game mode is limited to the smaller Conquest maps with 64 players, where we use the Orbital map for our test. The resolution used is 2,560 × 1,440 pixels at the preset detail mode Ultra without Nvidia Reflex turned off.
As this is a very dynamic game without reproducible loops, we measure the frame rate for 3 × 3 minutes for each card, and then take a section of the results using the CapframeX software.
With the numbers in hand, AMD shows really good form here when the Radeon RX 6900 XT takes first place with around 7 percent performance difference against rival Geforce RTX 3090. The latter also has the Radeon RX 6800 XT notch in the heel with just a single frame smaller in terms of average.
Anyone who wants to stay consistent above the 60 FPS line at this resolution and settings needs relatively porky graphics hardware under the hood, where for the Nvidia side we see the Geforce RTX 2080 Super while for AMD it is about the Radeon RX 6700 XT.
As can be seen, the Geforce RTX 2060 FE has an incredibly low minimum value, which is most likely due to the fact that the graphics memory simply ran out on certain occasions. Once the memory managed to dump old data, the frame rate went up to a comfortable level again.
Other strange behaviors are uneven frame rate completely random with both Geforce RTX 2060 Super and Radeon RX 6600 XT, where the former was consistently affected by choppy rendering times while the Radeon card got it bit by bit but quite intense at times.
Because Battlefield 2042 also has ray tracing, although it is a rather dull implementation that only covers ambient occlusion, the editors chose to do a small quick test with just that graphics detail with the Radeon RX 6800 XT and Geforce RTX 3080. In the standard tests, the AMD card had a lead with about ten percent performance difference, but with ray tracing activated, Nvidia takes over the lead again with almost as much performance delta.
Whether it is worth activating ray tracing in Battlefield 2042 is of course up to everyone. In our opinion, however, there are quite subtle visual differences involved in this case, and it's probably more worthwhile to have the feature turned off for an extra performance boost.
Summary thoughts on Battlefield 2042
The interest is generally quite high for new games in the Battlefield series, but the editors have felt a bit cooler vibes for this year's incarnation. Still, it feels like it is this title that should be able to attract players back from ancient times, as the modern theme seems to fit better with the game's recipe over the last ten years than the older world wars that were used as arenas in Battlefield 1 and Battlefield V.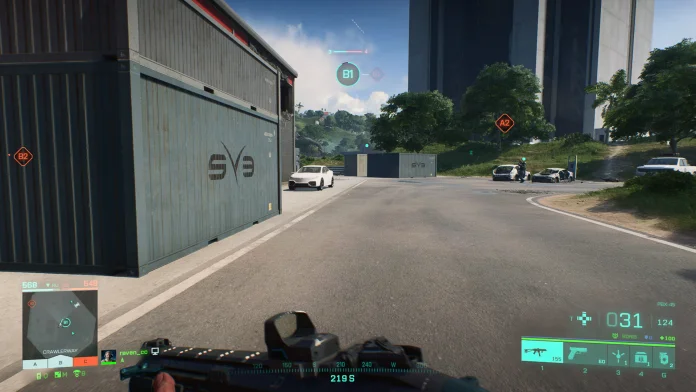 The game's graphic presentation feels nice and well polished. After all, it is home to the graphics engine Frostbite and it is in the Battlefield series that it has always done best. Something that is missing, however, is a real "wow" factor, as it is not something that really stands out from the latest parts of the series. This applies not least ray tracingthe implementation, which feels forced rather than graphically daring.
In terms of performance, the game is not unreasonably demanding, but it is also not very easy to drive – at least not if you strive to play in 1440p with all eye candy activated. If you can buy that the game dips below 60 FPS during really intense battles, however, it is perfectly possible to use today's modern middle-class cards. Otherwise, it is of course also possible to use the game's dynamic resolution scaling or DLSS to increase the frame rate.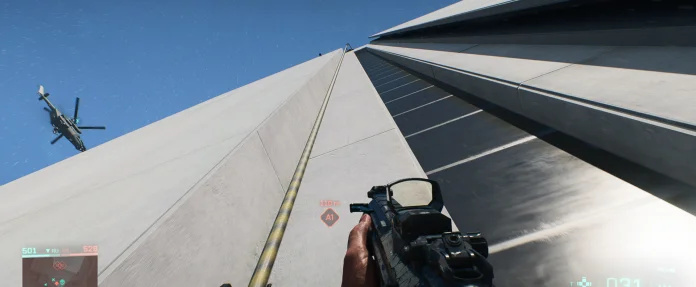 As usual when it comes to new multiplayer games, Battlefield 2042 is far from bug-free in its newly launched guise. The editors came across a lot of strange things with strange HUD elements, where for example a teammate was marked as an enemy and that the game often encouraged one to reload one's weapon even though the magazine was full. Hopefully this is something that will be polished out with future updates.
In summary, Battlefield 2042 is a return to a theme that is more reminiscent of Battlefield 3 and 4 than the latest additions to the series – if you liked them, it can definitely be worth a look. The game will be launched sharply on November 19, but some editions can be played today.
---
Source: SweClockers by www.sweclockers.com.

*The article has been translated based on the content of SweClockers by www.sweclockers.com. If there is any problem regarding the content, copyright, please leave a report below the article. We will try to process as quickly as possible to protect the rights of the author. Thank you very much!

*We just want readers to access information more quickly and easily with other multilingual content, instead of information only available in a certain language.

*We always respect the copyright of the content of the author and always include the original link of the source article.If the author disagrees, just leave the report below the article, the article will be edited or deleted at the request of the author. Thanks very much! Best regards!
---