Marvel Avangers is not our favorite title to test or play for that matter. But it is one of the first two games to have implemented support for both Nvidia's DLSS and AMD's FSR. In other words, for the first time we can set the two upscaling methods against each other on an even playing field.
Although one would like to compare FSR to DLSS because of what they both use in order to render a lower resolution and thus provide higher performance, it is worth pointing out the most important difference between the two. While FSR is a pure upscaling algorithm followed by a sharpness filter, DLSS also means Nvidia's own edge smoothing.
In other words, when driving the FSR, you "must" combine it with the game engine's own anti-aliasing. In the case of Avengers, it means SMAA or TAA, where TAA is the game's preferred method. However, the TAA implementation in Avengers is hardly class-leading and has a tendency to create a rather murky image.
Comparison of the game engine's built-in edge smoothing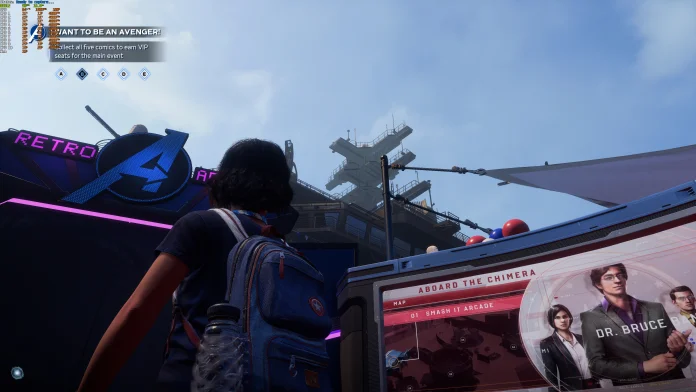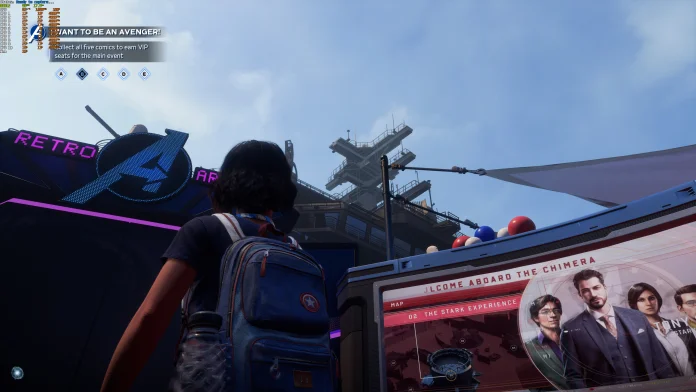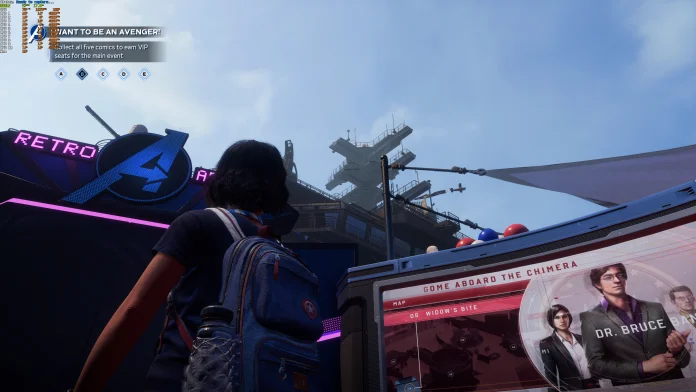 TAA apparently offers effective edge smoothing but at the expense of sharpness in the image. SMAA certainly offers completely acceptable edge smoothing on very contrast-rich edges, but can not reconstruct the smaller details such as the antennas at the top of the image.
| Location | Average fps | 99:e percentilen |
| --- | --- | --- |
| Native TAA | 41,37 | 32,12 |
| Native SMAA | 41,79 | 32,61 |
| Native No AA | 42,79 | 32,38 |
As can be seen, both SMAA and TAA are in principle equally effective, with TAA lowering performance by 3.3 per cent and SMAA lowering it by 2.3 per cent. With this in mind, we have chosen to carry out the tests with TAA activated in combination with FSR. This is also the game's default setting when activating FSR.
FSR with and without edge smoothing:
If you disapprove of the effects of edge smoothing, you can absolutely deactivate it, even when you have FSR activated. In FSR's Ultra Quality mode with a target resolution of 4K UHD, the result is for aliased for the taste of the undersigned, but it is not impossible to put up with. In lower quality modes or resolutions, we would not recommend disabling TAA in conjunction with FSR, as this results in the image becoming very disturbed and aliased.
Comparison of all upscaling modes: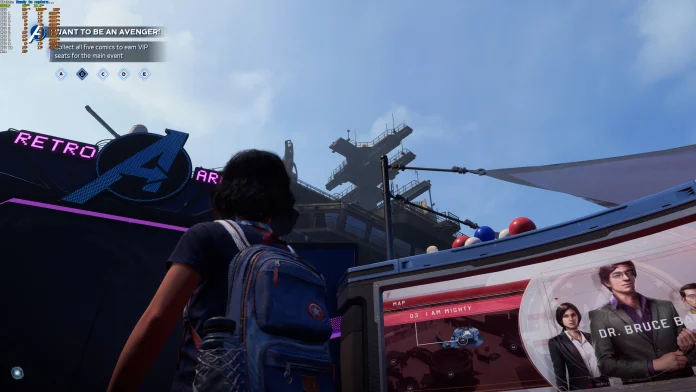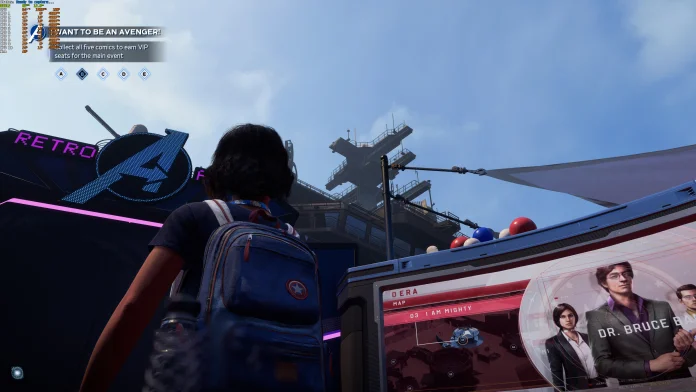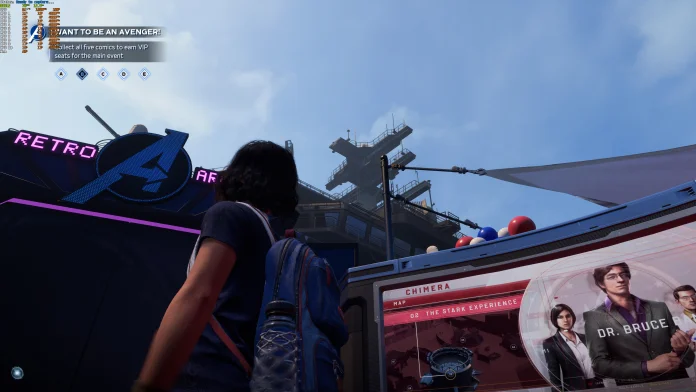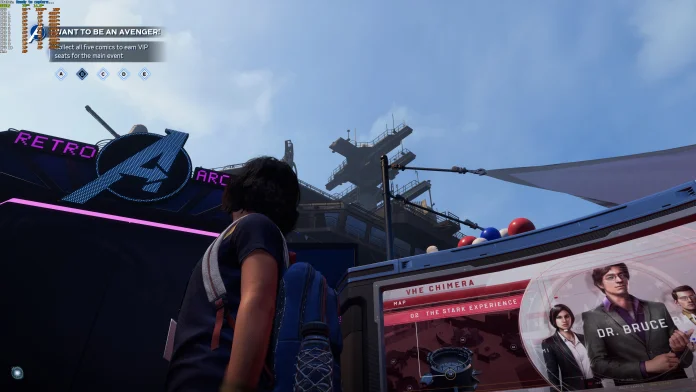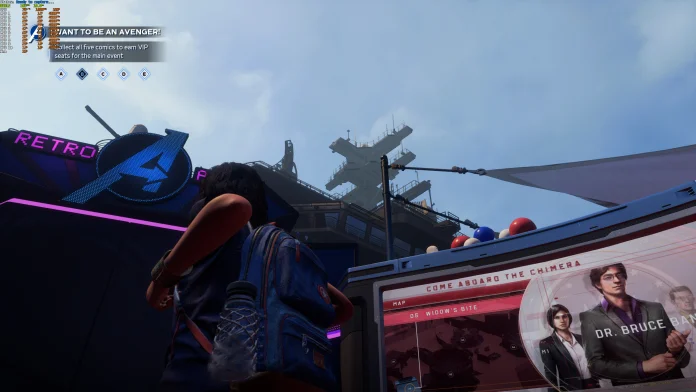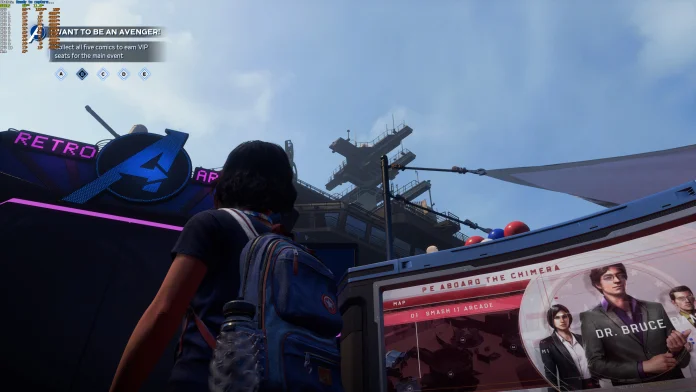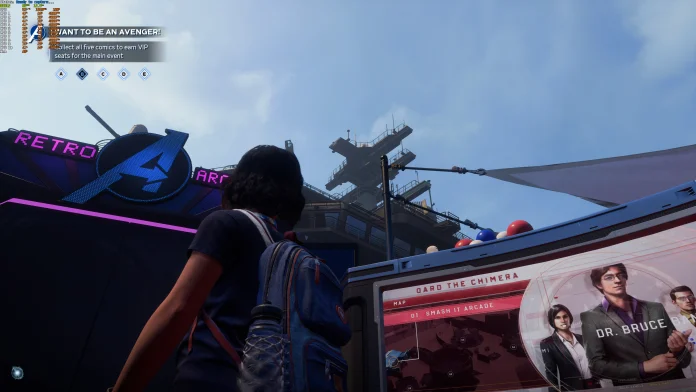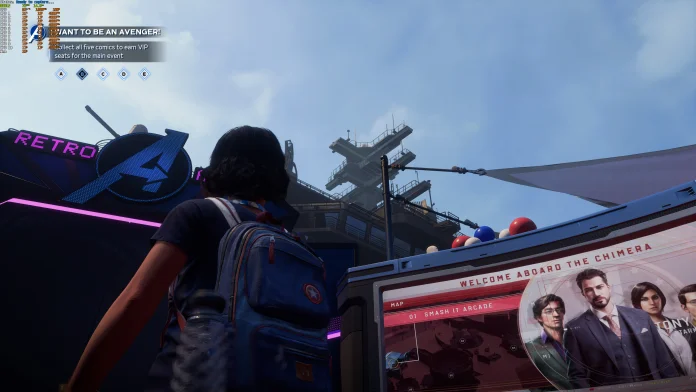 Broadly speaking, it can be seen that the four preset quality modes correspond to each other to some extent. DLSS is consistently better at reconstructing small details such as the antennas at the top of the ship and the richness of detail inside textures for example. DLSS also offers more efficient edge smoothing, even with lower internal resolutions.
When enlarging the images, it is also possible to see signs that FSR's sharpening filter is more aggressive than that used with DLSS. In the lower FSR settings, clear starts ringing appear around contrast-rich objects. It also helps to accentuate unrest when the image is in motion.
Avenger's TAA implementation also makes up for it with detail and contrast-rich surfaces with small details, such as the mesh-like pattern on the building at the bottom right in the picture. There, the whole pattern gets a much darker character than what is probably intended, especially if you compare with nativeresolution or DLSS.
Prestandatester:
| Location | Average fps | 99:e percentilen | Difference (average) |
| --- | --- | --- | --- |
| Native TAA | 41,37 | 32,12 | 100% |
| FSR Ultra Quality | 55,89 | 45,11 | 135% |
| FSR Quality | 64,7 | 52,59 | 156% |
| FSR Balanced | 72,62 | 59,14 | 176% |
| FSR Performance | 82,62 | 67,4 | 200% |
| DLSS Quality | 59,5 | 49,24 | 144% |
| DLSS Balanced | 62,25 | 52,32 | 150% |
| DLSS Performance | 69,21 | 57,89 | 167% |
| DLSS Ultra Performance | 86,61 | 70,37 | 209% |
In our performance tests, we start from Native 4K UHD with TAA activated. In the highest possible quality situation of each method, we see that DLSS Quality takes a lead with a fairly good margin. This is not surprising, as DLSS Quality corresponds to 67 percent vertical resolution while FSR Ultra Quality corresponds to 76 percent vertical resolution.
FSR then catches up in the two middle quality modes and DLSS gets a boost in Ultra Performance which is only based on 720p resolution. The question that remains is how best to compare with each other, where of course it becomes very subjective considering how different the two techniques really are.
| Location | DLSS Resolution | DLSS Performance | FSR Resolution | FSR Performance |
| --- | --- | --- | --- | --- |
| Best | Quality 67% | 144% | Ultra Quality 76% | 135% |
| Bra | Balanced 58% | 150% | Quality 67% | 156% |
| Average | Performance 50% | 167% | Balanced 59% | 176% |
| Low | Ultra Performance 33% | 209% | Performance 50% | 200% |
In the table above, you see the undersigned's view of approximately what is comparable from an image quality perspective, it certainly does not mean that it is a 100% match, however. Exactly how well they stand against each other varies from game to game as FSR is dependent on the game's edge equalization, which in the case of the Avengers is relatively deficient.
In other words, DLSS is a bit sharper in terms of image quality in all settings except Ultra Performance, which is more of a mixed compote where both options are hardly particularly useful. If you have a Geforce RTX card, we therefore recommend that you stick to DLSS, but if you do not, you hardly need to go with the tail between your legs.
In the end, it's hard not to be a little impressed with AMD's FSR here now that we can finally make a direct comparison. The technology has a significantly lower cost in terms of internal resolution compared to DLSS. On the other hand, it requires significantly higher resolution to work with than what DLSS needs, but with comparable performance we see almost comparable image quality.
It is also worth bearing in mind that this is AMD's first incarnation of FSR. Although they have significantly fewer parameters to work with compared to DLSS, it is quite possible that there is a higher quality to expect in the future. A possible next step would be if AMD developed a high-quality TAA implementation to combine with FSR, to reduce its dependence on the game developers' mildly varying ability to create competent TAA implementations.
The two solutions definitely each have a distinct appearance and respective problems to deal with. When you actually play the game rather than zooming in 400 percent on still images, however, they both fulfill their purpose. In Avengers, they took our Geforce RTX 3060 Ti from a fairly uneven frame rate of around 40 FPS in 4K UHD to a relatively steady 60 FPS and it's hard not to be happy with that, regardless of whether the technology is called FSR or DLSS.
In a follow-up article, we thought we would try to test how the comparison stands when we have a lower target resolution than 4K UHD.
Do you use any upscaling technology or do you prefer native resolution with lower settings for example?
---
Source: SweClockers by www.sweclockers.com.

*The article has been translated based on the content of SweClockers by www.sweclockers.com. If there is any problem regarding the content, copyright, please leave a report below the article. We will try to process as quickly as possible to protect the rights of the author. Thank you very much!

*We just want readers to access information more quickly and easily with other multilingual content, instead of information only available in a certain language.

*We always respect the copyright of the content of the author and always include the original link of the source article.If the author disagrees, just leave the report below the article, the article will be edited or deleted at the request of the author. Thanks very much! Best regards!
---