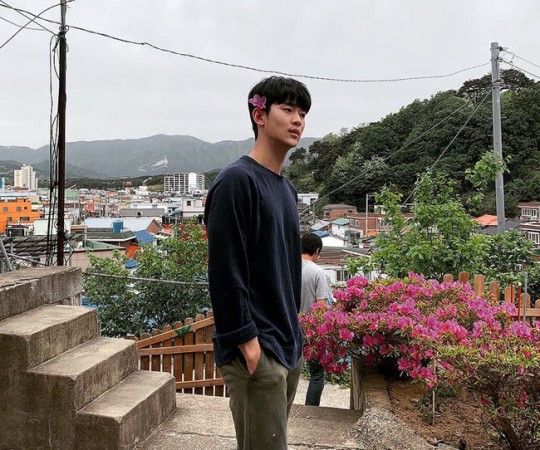 Actor Kim Soo-Hyun/Photo = Kim Soo-Hyun Instagram Capture
[아시아경제 강주희 인턴기자] Actor Kim Soo-hyun, starring in the drama "Psycho But It's Okay," told the current situation during the filming.
In a post posted on his Instagram on the 3rd, Kim Soo-hyun posted a picture with a hashtag "#Flower Gang Tae".
In the public picture, Kim Su-hyun, standing in front of the camera in a comfortable manner at the place where it was supposed to be shot, was captured.
In particular, Kim Soo-hyun was staring somewhere with a flower in her ear.
Fans who saw this responded with "I don't know who is the flower. I can't see the flower", "Why are you so handsome?"
Meanwhile, Kim Soo-hyun plays the role of Mun Kang-tae, a mental ward protector who refuses to love by living a hard life as a child.
Staff Reporter Kang Ju-hee [email protected]