The sixth wave of the corona, with the highest number of verified, which reached 9,835 a day last Thursday, when as of Friday, the number of seriously ill patients stands at 224, surprised Prof. Salman Zarqa, Director of the Rivka Ziv Hospital in Safed, who has also been the corona projector for about a year. "I did not think the sixth wave would appear so fast," he now admits. "We lived in the understanding that the wave would come, that we did not fully recover from the corona, but I did not think it would happen so quickly, that we would already meet this wave."
Accurate the response
In the past week, according to the Ministry of Health, more than 63,000 people have been confirmed for Corona, an increase of 46% compared to the previous week. According to Zarqa, despite the surprise component, readiness for the current wave has been maintained.
"After the fifth wave, or at the end of the fifth wave, we had an understanding or assessment of a situation that during 2022 there will be more waves," he says. "That's why we did not unpack our capabilities. This is something we learned from previous discoveries. After the third wave we unloaded capabilities, and then the fourth wave surprised us and also the whole world who thought that after vaccinations there are no more waves. "Then we all went back to normal. We learned the lesson, and after the fourth wave we did not unpack, so the omicron wave caught us ready."
"Now, after the fifth wave, we have continued to both manage learning processes and maintain besieged capabilities. For example, today we have an agreement with Pemi, which, if necessary, will retire within 48 hours if we expand our capabilities at Ben-Gurion Airport. Our readiness is maintained. "To the concept 'between the waves', which preserves the possibility to expand in terms of capabilities as the wave appears," he added.
What is the difference between the current wave and the previous waves?
"As the waves go by and as time goes on, the degree of public fatigue and the public's desire to return to their normal lives is greater, so returning the public to an era of adherence to rules, wearing masks and testing is challenging from wave to wave, and certainly this wave as well. Because in the end a policy that is not implemented is not a policy and it is irrelevant. "The fifth, the wave of the omicron, created a kind of prototype for us regarding the suitability of the tools and how to deal with them.
"For example, tools such as a green character, a purple character, restrictions, closures – are more suitable for Delta and the like. However, in the omicron wave, where the morbidity is highly contagious, these tools are less relevant. The tools of the green mark, restrictions, limitations, closure – irrelevant to coping. The characteristics of the virus are another component that challenges us, to which policy needs to be adjusted. We learn all the time, and our learning allows us to be precise in the response. "It was legitimate to immediately announce a closure, so now you are already experienced with the learning process – both within the office, also at Alon Headquarters, and with all our partners in the healthcare system – and it is possible to be more precise about what needs to be done," he said.
What is the current situation?
"Restrictions are not currently on the table. I, as a professional, do not currently bring restrictions to the government, not because it is in transition or not in transition, in crisis or not in crisis. The only thing I'm saying is that as the wave continues to rise, we'll have to think about whether the issue of masks should be mandatory indoors, and not just be a recommendation. On restrictions and not on closures and not on closing Ben Gurion Airport. This whole world of concepts is irrelevant. "Because it is a very contagious virus, then restrictions, closures, etc. do not produce a significant effect."
"We all want to find the balance: when a wave rises – to be more careful, when a wave goes down – to be less careful. "Right now is probably not the last wave – so we must return to sanity and continue to evolve, move forward, fulfill dreams and not just be stuck in Corona," he added.
Beware
Zarqa is concerned about the cost of closures and restrictions, which is not only economic: "As the director of Ziv Hospital, which has an amazing and excellent child psychiatric ward, I can say that the queue for eating disorders among teenagers is getting longer. On the corona. We need to look at human health and national security in a broader perspective. At the moment I do not think there is a need for a restriction and I do not think that in a month we will need a restriction. But to be precise, say "In a lot of people and also deadly, so I think restrictions and closures will return to the negotiating table. But as long as we are in the Omicron group, at the moment that is not the direction."
Still, what would you recommend to the public?
"Because we can be more accurate in light of our learning, so I want to wake up at-risk populations, 60s and older and also with many chronic diseases such as heart / lung under 60s, and say: Dear people, there is a wave here, a contagious virus that can Make you seriously ill, so I want you to take care of yourself, take a number of actions that are more suitable for you: put on a mask, be aware of your surroundings, try to avoid crowded events, and as long as you have been in contact with a patient or have symptoms – please check quickly. "Five days where you can be offered medication and thus reduce your risk of serious illness and hospitalization. Do not close at home, go out, enjoy the summer, life, but beware. In family meetings, ask everyone to do a home antigen test so you do not get infected."
What about the rest of the population?
"To the rest of the population I say honestly: the risk of a serious illness for you is very small. If you get infected, either you have a mild illness or you do not even have symptoms. So live your life, I do not want to limit you. But I ask you in the name of personal responsibility and mutual guarantee You're putting a mask in an enclosed space because our grandparents can be there, that we can stick. To ask on behalf of the mutual guarantee that you will protect the elderly and the elderly. "
What about vaccination policies?
"Today the vaccine prevents infection in very low percentages. In the days of the Delta we got used to the fact that prevention was in a very high percentage. We had a lighter message in the days of the Delta: Get vaccinated. It's starting to get more complex, so now we recommend people at risk over the age of 60, who have not been vaccinated with a fourth dose, as they will receive a fourth dose and protect themselves in an open economy without restrictions: put on a mask, get tested and get the fourth vaccine. .
Your colleague, Head of Public Health Services, Dr. Sharon Elrai-PriceWent through a difficult period, she was attacked by vaccine opponents and received threats on her life. Have you also felt attacked since you took office?

"I want to condemn any bullying, violent, verbal and physical behavior towards Dr. Sharon, towards Prof. Nachman Ash (Director General of the Ministry of Health: AS), towards me and towards the entire medical staff. Recently we are also catching violence in hospitals, which is the tip of the iceberg. There is always violence, society is very impatient towards a system that does everything to save its life. Unfortunately, Dr. Sharon is in an unbearable, very complex situation, including close security. It is impossible to describe a public servant, a professional, who does everything for the public, invests his soul for the public, reaches such levels of threat, of unbearable violence. I am again Strengthens its hands and hopes that the justice system, the enforcement system, will be more proactive to protect public servants who do their job faithfully, make decisions not for political or economic gain, but because it is our 'I believe'. Our opinion, but we must not accept violence. "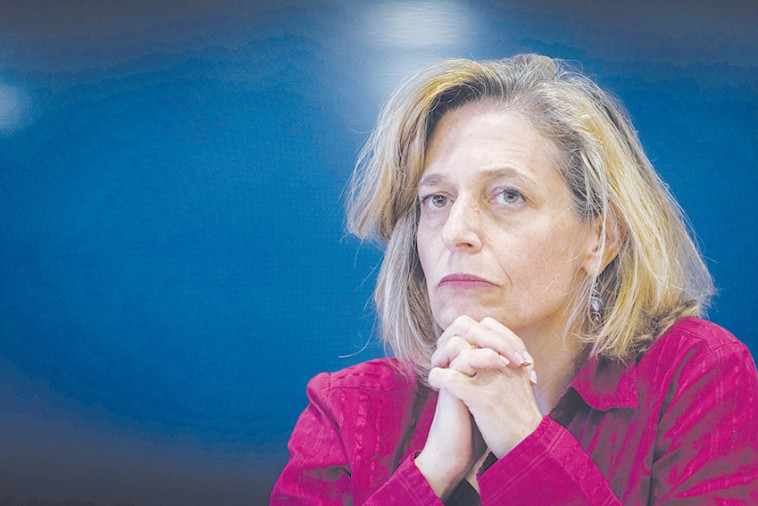 He himself, says Zarqa, never had security. "I snatched all kinds of abusive language. I have already received a threat that said that I am for them the 'Druze mangala', that after the wave is over, an account should be closed with me in the town square," he shares. "This is also bad violence, I certainly do not deserve it and do not deserve it from my colleagues. As mentioned, I fully expect that the system that believes in law enforcement will do its job more faithfully than it does at the moment."
---
Source: Maariv.co.il – בריאות by www.maariv.co.il.

*The article has been translated based on the content of Maariv.co.il – בריאות by www.maariv.co.il. If there is any problem regarding the content, copyright, please leave a report below the article. We will try to process as quickly as possible to protect the rights of the author. Thank you very much!

*We just want readers to access information more quickly and easily with other multilingual content, instead of information only available in a certain language.

*We always respect the copyright of the content of the author and always include the original link of the source article.If the author disagrees, just leave the report below the article, the article will be edited or deleted at the request of the author. Thanks very much! Best regards!
---