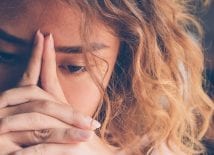 "Almost half of the working Dutch people run the risk of losing out for a long time due to burnout before we are out of the vaccination," says Theo Immers, chairman it National Center for Prevention of Stress and Burn-Out. The extension of this second long-term lockdown could give people that little push towards dropout. Three causes and three solutions.
Many home workers have just regained their breath after the first lockdown. But about 44% of the working Dutch people have a good stretch. In a normal situation, the Netherlands counts 1 million hidden burnouts. These are people who – if stress increases – fall over within three to six months. Recent research by Immers (2020) of the National Center for Prevention of Stress and Burn-Out shows that the corona crisis has quadrupled that number. This means that almost 1 in 4 homeworkers ends up on the couch with a latent burnout.
Why is it that more people end up in a burnout due to the corona crisis? And how can employers prevent this?
Cause 1. The fable of 8 hours being productive in a day
In my area I see them falling over in bushes. A friend who does his management job from the bedroom and hardly ever gets out. A friend who regularly works on weekends because she can't get her busy marketing job with two young children done during the day. Never before have I seen so many fit, enthusiastic people turn into gum-running home workers with palpitations and a rushed feeling.
Thanks to online technology, employees can easily continue to work from home in the familiar 9-5 rhythm. A system based on the belief that people can be productive for 8 hours a day. But in all fairness, neither were we at the office. That self-evident 8-hour working day does maintain that 'hard work' is still often associated with 'working long hours'.
Cause 2. The dichotomy among homeworkers
Now that we work from home, we see a dichotomy in the results of the home workers. The group with a quiet home workplace within reach appears to be at home at least as innovative and productive as in the office (pdf). The danger is that many of them work too hard without a healthy break, because of the lack of a colleague who picks them up from behind the desk for a cup of coffee or a game of darts.
Then there is also a group, usually young parents, where the home situation is such that they can hardly focus and work quietly. As a result, evenings or weekend hours (read: time you need to recharge) are used to get the work done. In both camps enough food for exhaustion of the home worker.
"There is a lot of attention for the vaccination program while a silent disaster is unfolding," says Immers. "If nothing changes now, 44% of working Dutch people will fall within 3-6 months. And the biggest dropout will only come after the vaccination program has been completed. People run on adrenaline, they persist. When everyone is vaccinated, people let go of their survival mechanism. And only then will the blow come and we can expect even more outages. "
Cause 3. "Take care of yourself"
In many organizations, the solution for employees who are overburdened is quickly: 'Feel free to take a long walk or go for a workout during the day.' But is it easy to do that when you have a deadline and colleagues depend on your input? And if you take it slower, which project has priority? Certainly at Christmas, many organizations called on from management to pay attention to each other, to stay healthy, to set priorities.
But the reality is that tough targets for Q1, urgent customer requests or an upcoming launch will continue. Without an unambiguous direction from management on how to set those priorities, these calls will remain with beautiful words. And then in reality everyone continues to work very hard. Because you don't want to be the person who is the only one who lets a project dangle and thereby harms your colleagues.
As an employer, how can you make a difference to prevent burnouts?
Solution 1. Let management focus, not the employees
How can homeworkers be expected not to collapse if the workload remains the same? The only answer to this: the situation is so alarming, something will have to give way. Keeping 44% of people with a latent burnout risk upright is only sustainable if you make concessions somewhere. The only one who can do that is the employer or management.
It would be of great help if there was clear communication from the management agent: 'This project has priority. We focus on this. ' It's no secret that the world's most successful entrepreneurs, athletes and students are so effective because they choose to focus on their most important task and not do too much at the same time (Kruse, 2015). And yes, of course employees in this story also have a responsibility to guard their own boundaries. But this can only be expected if a bombardment of synchronous projects is not launched on them at the same time.
Solution 2. Cut back the number of projects
This is important for executives and others who have anything to say about quarterly plans. Bring focus by running fewer projects at the same time, but doing what you do better. This creates space for your team for air, for a break, for a walk or an hour of sports during the day. Or to close your laptop at 4 PM without guilt because you had a productive day. Where is room now for targets, quarterly figures and customer wishes in this story ?! Very simple: if your people drop out, you are by definition more expensive and further removed than ever from a productive, well-streamlined team. Then you can write those targets on your stomach anyway.
Solution 3. Manage output
The good news here is that if more focus is put in the projects, there is room for even more beautiful things. Managing on output, not on the number of hours worked. I see more and more managers who work according to this principle. Teams where trust is encouraged to try out new ideas, make mistakes and make independent decisions. So also about how you organize your working time. Teams where you are not immediately called to the mat if your child accidentally walks through the screen during an online meeting.
What I invariably see in these teams: people are considerably more optimistic, more creative, feel valued, run faster and appreciate the mutual cooperation with their colleagues better than in companies where a strict 9-5 mentality is used. If we do need to get something good out of this pandemic, let this be the ultimate reset moment to keep us working way of life drastically improve.
---
Source: Frankwatching by feedproxy.google.com.
*The article has been translated based on the content of Frankwatching by feedproxy.google.com. If there is any problem regarding the content, copyright, please leave a report below the article. We will try to process as quickly as possible to protect the rights of the author. Thank you very much!
*We just want readers to access information more quickly and easily with other multilingual content, instead of information only available in a certain language.
*We always respect the copyright of the content of the author and always include the original link of the source article.If the author disagrees, just leave the report below the article, the article will be edited or deleted at the request of the author. Thanks very much! Best regards!
---