1. Avi Luzon is the king. Liel Abda became the fourth most expensive transfer of an Israeli player from the Premier League abroad this week. He is ahead of Eran Zehavi, Manor Solomon and Dia Seba. That is, two of the transfers are signed by Zehavi And the other two are signed by Avi Luzon. Zehavi is a machine. A powerful and special player like him once grew up in a generation at best. Luzon, on the other hand, came up with a method. Maccabi Petah Tikva also knows how to produce and cultivate talent,
Luzon, who at the time had signed the detached sentence "Sixth in nature in Europe", has long understood what his fellow owners refuse to absorb for any of his own reasons. Not sixth, not 20 and probably not 30. Managers, scouts, players and footballers perceive the Premier League as a low and remote place that there is not much to look for. Want to take a player abroad and earn a handsome transfer fee plus? Prove he is talented at a very young age. Your talent is still circulating here at the age of 23-24? You will start lowering the transfer fee requirements. And also the expectations.
In terms of Celtic, Ghent, Shekhtar or any team you choose in the places to which Israeli players move, there is no difference between Maccabi Petah Tikva, Netanya and Ashdod to Maccabi Tel Aviv or Maccabi Haifa. Israel is Israel. Luzon realized long ago that he did not need anyone for a jump. Yaakov Shachar, Mitch Goldhaar and Alona Barkat will not bounce his players faster. Quite the opposite. The actors are also starting to internalize this. The conclusion that emerges from Solomon's dealings and work is simple. In the current reality, if your dream is to go abroad, you do not need the big ones. You should even stay away from them.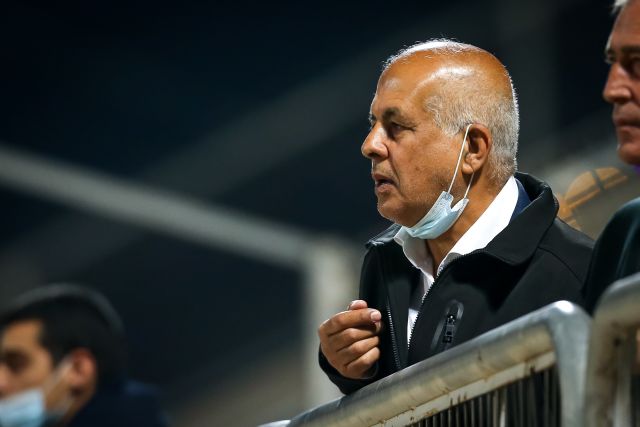 Maccabi Tel Aviv, Maccabi Haifa and even Hapoel Beer Sheva are great clubs to make a good career, earn good salaries, fight for titles, of course return after a few years abroad and make another nice contract with them – but do not advance from them to Europe when you are at your peak. What was true for 2011 no longer catches on in 2021.
2. What is left for greatness? Naturally, large teams build their faculty to win titles. The interest is to keep the talent and not and look to sell it. They cannot be required to engineer the entire system and sacrifice time to promote a child. They are looking for ready-made players whether they raised them themselves or acquired them. Mechanisms like the questions or "subgroups" help greatnesses maintain their many assets until they become ready players who have a place in the lineup. What are they looking to buy in the meantime? Outstanding Israelis within the league or returning Legionnaires.
This summer, Maccabi Tel Aviv and Maccabi Haifa stormed the hot goods of the medium-sized teams: Idan Nachmias, Osama Khalayla, Uri Dahan, Ali Muhammad and Dean David. By and large, it can be said that the Israeli transfer market has recovered from the corona crisis. The standard is back to what it was. A good league player is worth plus or minus a million euros. That is, this is the reality that the market dictates. To be precise, Shahar, Goldhaar and Barkat are in theory willing to pay about a million euros for a player from the league that they find appropriate to upgrade the staff and they are the ones who set the bar. Because of that, the discussion about "how much is worth" really a good player out of the league is irrelevant.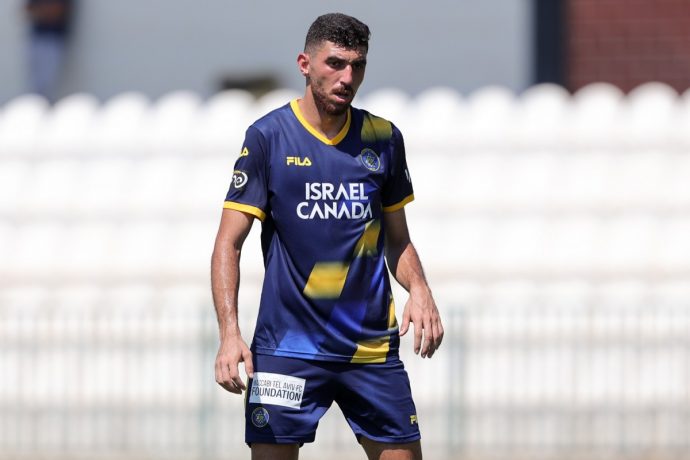 The problem is that this standard – if you want the "Luzon and Jackie price list" – does not interest groups outside of Israel. This is exactly the difference between Solomon, Abda and even Younes Melda to Yonatan Cohen and Gabi Kanikovsky. The last two are learning firsthand how to perceive our league out of the bubble. After a certain age, a player who plays in Israel will be more attractive only if he is free or can reach a token amount. The teams of course try to avoid the tangle. Eyal Segal knows that the sums he demands for Kanikovsky are realistic within the league. Maccabi Tel Aviv knows that it has the means to entice Cohen to stay with it as long as there is no offer that cannot be refused.
Dor Peretz, one who went through the whole process of maturation until he became perhaps the best league player in Israel, has reached the point of no return that says: chase the dream now or stay here probably forever. Other players, such as Sean Weissman or Thai Baribo, have realized that unlike the Premier League, a real leap is made through the Europa League, only that in order to get there, you have to be free – and that's definitely a trend. It can be gently estimated that the real war on players will gradually move (even at the level of media coverage) to ages 14-16 and regardless, players will start to insist more on release clauses here.
3. Even Moshe Hogg, the "fantasy", begins to sober up from the illusion of the "price tag of two million euros" and realize that the sums he dreams of receiving for certain players in his squad, make sense only in one place – here. Question: Does this put Betar as a club in the same line with the same teams that live on the sale and improvement of players? Unequivocally yes. The oven is hot?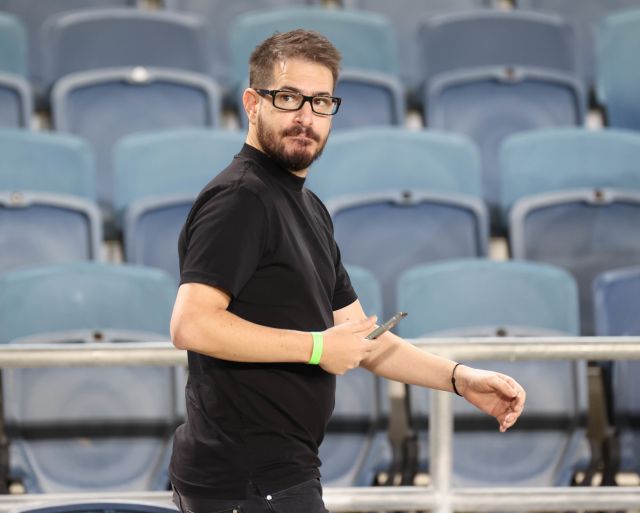 4. Freaky Friday. Familiar with the movie? Jamie Lee Curtis and Lindsay Lohan, mother and daughter, wake up each brother in the other's body. So what about Shahar who pours millions into the league and Barkat who signs everything next door? Beer Sheva, after two financial years, found itself in a quality inferiority in the staff. Since she has no ability to go to her youth and get too much out of it, she has one choice left – to riot for leftovers. It is too early to assess where this will lead her, but history needs to be mentioned. No such remnant group has been nominated for the championship. It is not right for Be'er Sheva to look at itself as such.
Maccabi Haifa may have rioted a little too much. The procurement policy of the Greens, led by Barak Bachar, is somewhat reminiscent of his term in Be'er Sheva. In the first season he sought to add anchors that fit his method (Wakma, Jupiter, Rady, Shehar versus Donio, Planich, Rodriguez and Noble). In its second year, it has been an armaments campaign designed to make the group its net. So in Be'er Sheva came Vitor, Ohana, Korhut, Haimov and later Zrihan, and this year seven players arrived at a cost of three million euros. the difference? Everyone remembers Be'er Sheva's European trip in Bachar's second season, while the current Maccabi Haifa hopes to take comfort in the home stage of the Conference League. Between us, not sure our groups are worth much more.
5. Netanya and Segal returned to the sources in the current window with some pretty interesting deals under the radar. As in the early days of Drapich and Barda in the Premier League, the goal is to grab talent just before a breakthrough and make the club one that youngsters prefer to reach. We want to add another young connection to the older Israeli base – the Amos-Cohen-Tzedek-Ezra axis. The rest are improvement players and that also includes the loanee Ihab Abu Alshikh who will try to get the stage in Netanya that he did not get from Maccabi Haifa and Maccabi Petah Tikva last year.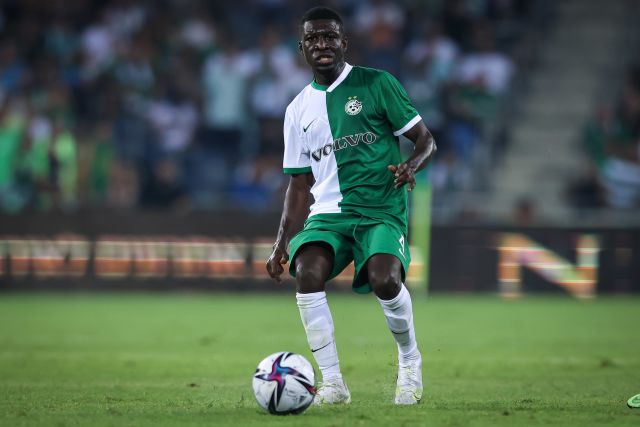 This line also includes the foreigners. Those who are not candidates for exit, do not continue. Killian van der Cap turned out to be nothing more than a solid league stopper? Give up the option. Lamak Benda did not contribute numbers? Give up the option. Abu Dhambia has been invited to the Ivory Coast squad for Tokyo 2020? The option is exercised with the desire that an offer will come from there. Who did come? Boris We are a graduate of Porto's youth department (i.e. a player with sales potential), but mostly Igor Zlatanovich.
The Serb is one of the most interesting foreigners to come here this summer. A talent emanating from Partisan, he bundled up in a small team in Serbia, was sold to Mallorca, disappeared on loan in the second division and arrived on a free transfer to recover. The drop from Mallorca's extended roster to a medium-sized team in Israel is great, but Netanya hopes that this will be a flashback that will arrange for it both a good season and quite a bit of money from a future transfer.
But the real story in Netanya is Knikowski. Segal, for his part, has long wanted to make a deal with someone who will give him the highest return in Israel – and as we have already explained, there are definitely some who will pay. Kanikovsky (Netanya's only offensive force last year) will celebrate 24 in a month wants abroad. Kanikovsky does not get the offers he wants. Segal does not get the sums he wants. Kanikovsky knows how easy it will be for him to move as a free agent next summer. Such a possibility. He needs a victory picture in front of the fans. Meanwhile, these two nice people are quiet, but the dead line is approaching. Otherwise, the explosion will come.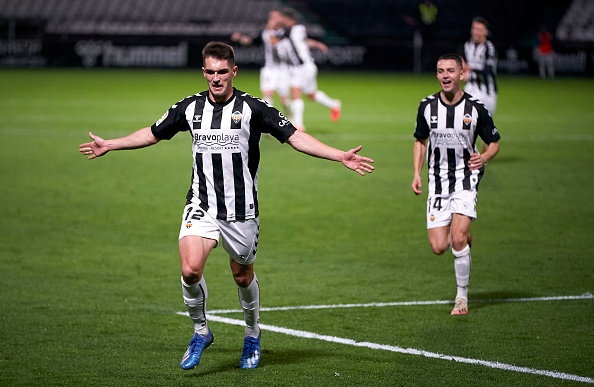 ---
Source: Maariv.co.il – כדורגל ישראלי by sport1.maariv.co.il.

*The article has been translated based on the content of Maariv.co.il – כדורגל ישראלי by sport1.maariv.co.il. If there is any problem regarding the content, copyright, please leave a report below the article. We will try to process as quickly as possible to protect the rights of the author. Thank you very much!

*We just want readers to access information more quickly and easily with other multilingual content, instead of information only available in a certain language.

*We always respect the copyright of the content of the author and always include the original link of the source article.If the author disagrees, just leave the report below the article, the article will be edited or deleted at the request of the author. Thanks very much! Best regards!
---