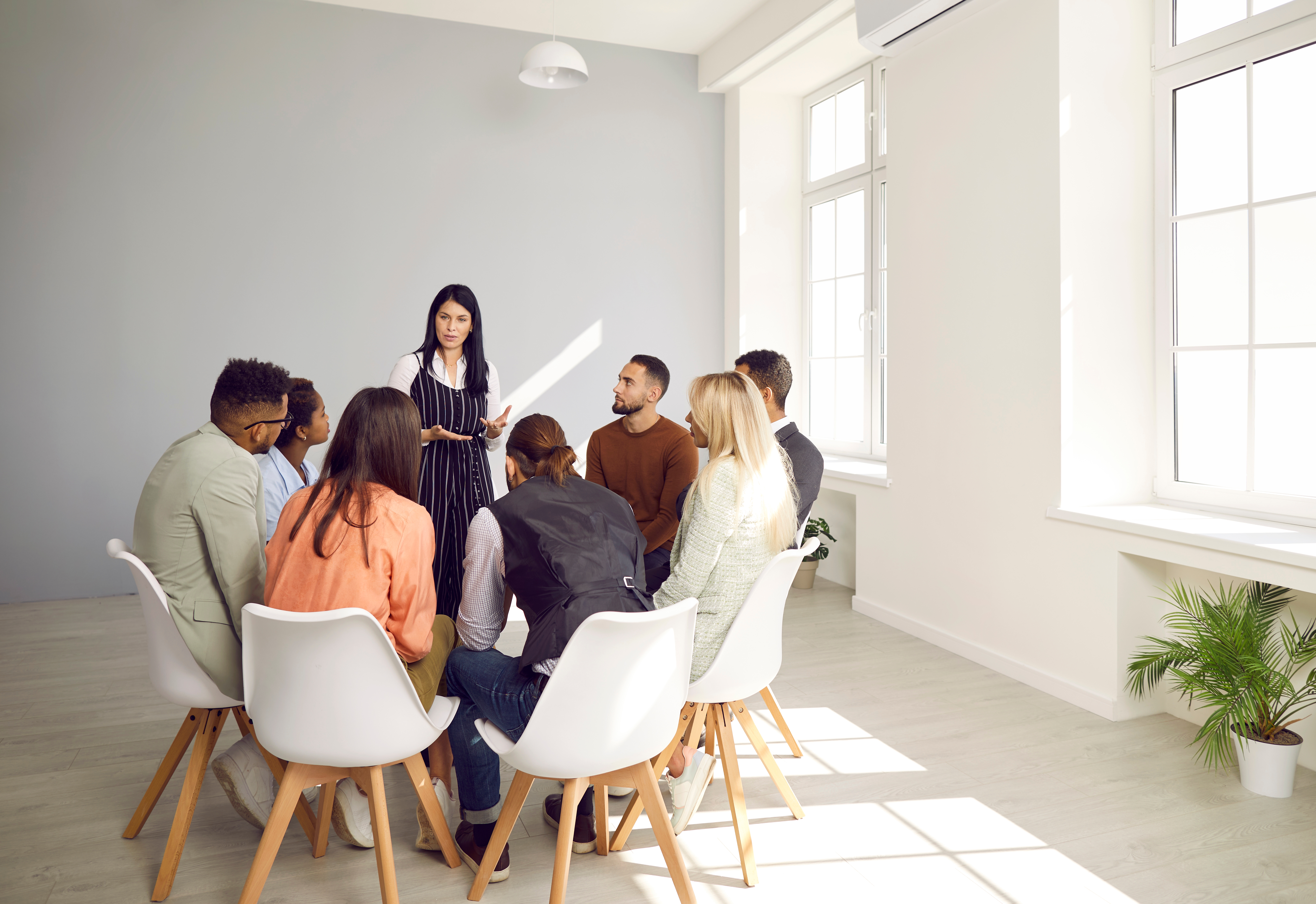 What should a leader do to keep the company?
The first thing to do in a situation of severe crisis and high uncertainty is to clearly formulate the goal and create a tree of alternative strategies. After that, it is better for the leader to act according to the PACT model.
What is the RAST model? This is a user-friendly and working leadership model that was created by Gillian Stamp, co-founder of BIOSS, as a platform for managing a company in situations of uncertainty.
This model is designed to help leaders keep their focus on key aspects of management when the business finds itself in very tough market conditions.
PACT stands for simply:
People (People);
Attention (Attention);
Context (Context);
Time (Time).
How to act according to the PACT model?
People

Now the leader must treat people with more attention and more openness than before.
It is necessary to create an understanding of the future among employees at different levels of the company and help them realize what should be done to get the business out of a difficult situation with minimal losses.
This will help employees return to a resourceful state and work effectively even in very difficult conditions of restrictions, being under constant pressure.
It is necessary to help people, both mentally and in discussions, rise above a difficult situation so that they can see the meanings. Having a goal and a set of alternative strategies will help create new meanings for people.
More often (at least once a week) "go out to the people" and get feedback from key employees.
Have informal group meetings where everyone can share their thoughts on the changes the company needs, new proposals, possible risks or concerns. Discuss them together.
case: in 2010 Apple faced with the suicide attempts of 12 employees of the Chinese factories of Foxconn, one of the largest suppliers of electronic components for the company.
They suffered from regular overtime, overwork and low wages, but no one ever listened to their complaints.
Tim Cook, who took over as CEO only a year later, took out The main lesson from this is: always pay attention to stakeholders or informal leaders, listen to them and offer solutions. In 2012, he himself visited Foxconn factories to talk to employees.
Attention
Even at high levels of stress, the leader must direct his attention to where the business now needs this attention, and not "pull" the usual "strings".
This will help you to communicate regularly and involve employees in open discussions, gathering opinions and ideas, or even just sharing opinions when developing solutions.
Panic stimulates stress, and by developing collaborative ideas or solutions, you will not only relieve stress, but also direct your focus, while helping employees maintain an understanding of what they need to do and what their role is in the company's strategy.
How to act:
Communicate goals, values ​​and objectives as clearly and clearly as possible from the top down, explain and take the time to answer questions.
Do not be lazy as often as possible to discuss these goals with employees, up to line personnel. Each team member must understand their area of ​​responsibility, authority and ways out of a difficult situation.
case: Supercell CEO Ilkka Paananen made his company one of the fastest growing in the mobile games market. The most popular of them – Clash of Clans and Hay Day – in the first months after the releases brought the company more than $100 million each.
In his management model, Paananen prioritizes cooperation and partnerships of equal value. Developers work in groups of 5-7 people, each of whom proposes their ideas and discusses them with the CEO, after which the best ones are embodied in games.
When the company was only 5 years old, Paananen was already planning for the next 100 years.
Context
In the current conditions, it is important to see not only the present and constantly changing context, but also to look through it.
Read between the lines, model as many scenarios as possible with your team, create strategic models, be sure to set goals for the future, develop an action plan and act by changing or combining strategies.
It is this approach to the context that will help minimize losses and possibly even win.
How to act:
Create a "strategy tree", that is, simulate various scenarios and determine the order of your actions if each of them occurs.
Each member of the team must understand the role that will be assigned to him in this or that case.
Thus, instead of questions and uncertainty, employees will understand the algorithm of their actions for all possible cases of a changing context.
case: Paul Polman, CEO of Unilever from 2009 to 2019, was named Financial Times "outstanding CEO of the last decade".
As CEO, he took an approach that made sure to play the long game, keep an eye on global goals like sustainability, and involve as many stakeholders as possible.
All this, in his opinion, is inextricably linked with high financial performance. Speaking about the "leader of the future", he singled out, first of all, such qualities as adaptability and sustainability, and also close connection with the team and attention to its needs.
Time
Time plays an incredibly important role in times of uncertainty. You can't wait – you have to act, and clearly understand how and when. Making the right moves requires flair and active information gathering and analysis.
It's like driving a car. When you're driving, you keep track of most of the context on autopilot.
But when a person or animal suddenly runs out onto the road you are moving at a decent speed, you can quickly choose three possible actions: continue driving in the same mode, apply the brake sharply, or vice versa "press the gas pedal to the floor" to accelerate .
Each of the methods entails certain risks – you can make a mistake. But you don't have much time to think too much, because you can either run over someone, crash, or "slip" to minimize the risk.
Your intuition and reaction help you make the right choice. Of course, this analogy is rather harsh, but this is how one can explain how decisions have to be made in today's unprecedented situation.
How to act?
Form a change management team that allows you to see and analyze the situation "360 degrees".
Ideally, this team should include people with experience in both Russian and Western companies, of different ages, who have gone through different stages of the crisis. Agree in advance on the goals of this team, responsibilities and authorities.
Case: Tony Meyer took over the Russian company Wimm-Bill-Dann in the early 2000s, with experience managing the Russian division of Coca-Cola in the 90s.
Wimm-Bill-Dann was going through hard times, losing revenue and market share, and in 2008 it also suffered from the financial crisis.
The shareholders gave Mayer complete freedom, and he immediately took advantage of it: he replaced almost the entire top management, which allowed him to deploy a marketing strategy in a new direction, including a distribution system.
In the first five months of his leadership, the company has risen in price by $700 million, and in 5 years – from $1 to $6 billion, i.e. 6 times.
In 2008, prices for raw materials from suppliers increased by 80-90%, but Wimm-Bill-Dann did not raise prices for juices, dairy products and baby food, doing so only with premium products. All this allowed the company to soon go from minus to profit.
---
Adhering to this model, the leader will not lose sight of any of the important components.
He will be able to unite with his team as much as possible, not lose sight of strategic goals, while keeping track of what is happening here and now, that is, being in the context of the situation and understanding how to act at the tactical level.
In a completely new environment, only a wise leader will be able to win and keep the business.
Yes, wise, not smart. talking "wise leader"we mean a combination of several qualities in one person at the same time: personal maturity (does not depend on biological age), the ability to create multiple strategies, make effective decisions in a situation of uncertainty, skillfully use the accumulated experience, determination and consistency, speed and timeliness in actions.
CEOs of Japanese companies – bright example "wise" leadership as opposed to "smart" (Western).
They do not seek to maximize profits for investors, but rely on the boundless trust of employees, value each of them and pay great attention to the social responsibility of the business. Such was, for example, Eiji Toyoda, who led Toyota from 1967 to 1999.
Under his leadership, the company developed the first 100% Japanese passenger car, opened 10 new factories and launched shipments around the world, and Toyota Corolla became the best-selling car in the world.
To go through the path from a smart leader to a wise onean endless process of introspection and learning is needed, but never in isolation from a supportive environment, including feedback from the team and mentors.
Only a wise leader can keep the business resilient in the current environment of uncertainty, creating added value and offering end-to-end solutions to the most complex dilemmas.
Cover photo: Shutterstock / Studio Romantic
Subscribe to our Telegram channelto keep up to date with the latest news and events!
---
Source: RB.RU by rb.ru.

*The article has been translated based on the content of RB.RU by rb.ru. If there is any problem regarding the content, copyright, please leave a report below the article. We will try to process as quickly as possible to protect the rights of the author. Thank you very much!

*We just want readers to access information more quickly and easily with other multilingual content, instead of information only available in a certain language.

*We always respect the copyright of the content of the author and always include the original link of the source article.If the author disagrees, just leave the report below the article, the article will be edited or deleted at the request of the author. Thanks very much! Best regards!
---