If you are too greedy for women,
Look for flaws in charms.
Everything will become much easier at once:
The girl is slender, we will say: power!

We'll call the clever one a freak
We will declare the good one a madman.
Affectionate – therefore, Velcro,
Keeps himself strictly – it means a spit.


Tristan's song from the movie "The Dog in the Manger"
Hey!
An established routine is always great, for example, on Wednesdays we meet with friends, chat, meet new people. You can safely call it a club where acquaintances and friends are brought, someone gets used to the atmosphere, someone does not. Communication always captivates, there are no sharp corners, and they have nowhere to come from. Strangers get closer, everyone tells their own stories, and several hours fly by for warm communication. Similar meetings can be found in different parts of the world, for example, in the same Los Angeles, the guys organized a kind of club – "Tusa LA". Russian-speaking residents of the city communicate on the Telegram channel, meet at various events, for example, play "Mozgobitva". Every time in the city I love to dive into this atmosphere and meet hitherto unfamiliar people. On Halloween, we went to answer questions, it was necessary to dress up in a bath suit or something corresponding to the spirit of the holiday.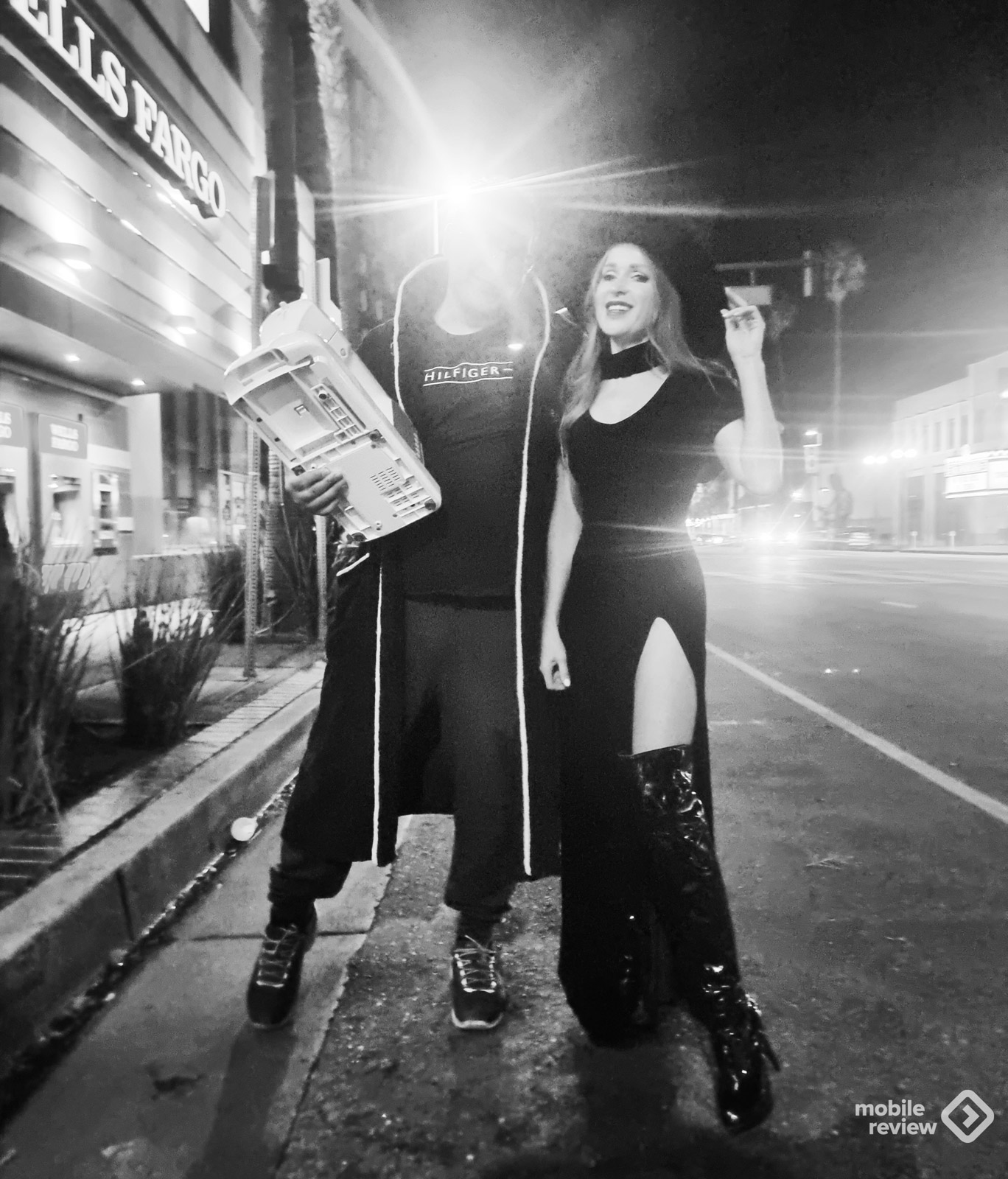 Positive emotions, live communication are what you value so much in life. Everyone has their own problems and troubles, but people know how to throw them aside during live communication, enjoy the moment. And in my experience, this happens anywhere in the world. But as soon as you dive into the Internet, the picture changes to the opposite.
My friend at a party in Moscow introduced me to new people, we sat at the table, and he talked about what I was doing, the phrase flashed: "Eldar has been working in an aggressive environment for many years, he is scolded, cursed, hated, and all this happens every day , even I see all these attacks in public. Huge pressure, from which you can go crazy, hundreds of people who constantly throw out their negativity. " I would like to believe that I am still in good health and a clear mind, but it's hard not to agree that the Internet and social networks have become a waste cistern for the negative emotions of strangers. Often, anonymous and unknown people are not shy in expressions, sometimes they do not even hide their names, they have an opinion on any issue, and most importantly, they know exactly who you are and what you are doing. And this hatred gradually penetrates into the ordinary, everyday life of such people.
I like the story that happened to me over ten years ago. We sat with friends in a cafe, chatted, drank wine, enjoyed the evening and each other's company. A new person appeared in our company, we introduced ourselves, at some point he asked in what area I work. It turned out that we are both from the telecom, and we even work for the same person – Eldar Murtazin. When asked how well I know my namesake, I answered simply: "I would like to forget this knowledge, but I have to remember everything and constantly remember". From an anecdote, the situation quickly turned into a farce, since Konstantin decided that he had been given the green light and my attitude towards Murtazin coincided with his disapproval. It was necessary to see the faces of my friends at the table, they were fascinated looking into Konstantin's mouth when he told how Murtazin almost every day forced him to step over himself, lie and invent non-existent problems for Nokia. Konstantin personally brought envelopes with money from vendors so that the opinion of this unpleasant person was supported by such handouts, and he continued to drown the beautiful Nokia, which there is nothing to scold for. Since Konstantin was an eyewitness, was in the center of events, I could not help but ask him a question: "How did you endure all this? Why didn't they tell Murtazin that he was a bad person? " It turned out that Konstantin endured ordeals for a year, and then left, slamming the door, and said everything to the hated Murtazin in the eyes.
The culmination of the story was that I got up, stretched out my hand and introduced myself again: "Eldar, and my name is Murtazin." Konstantin blushed to the roots of his hair, got up silently and left in an unknown direction, prudently leaving us his bill for what we had eaten and drunk. For two years after that, he was daily engaged in the fact that, not sparing his time and mind, he wrote about what kind of cattle your humble servant is. Around him there were communities of those who shared his point of view and, apparently, also "worked" for me. At some point, the sterility of all these stories became clear, and Konstantin disappeared, I even felt sad for a moment. After all, a person spent his life on a crusade against me, a person completely unknown to him. He made an effort every day to make me feel bad in any way he could.
On the Internet, you can often find aggression, which is dictated by envy or some other reason. Here is a recent example for you, when a discussion unfolded under the photographs from Gelendzhik, in which my friends were called "supergirls" and already in personal messages they complained that "one is all, and the other is nothing". The meaning was something like that the girls got all the blessings of the world just like that (well, how just like that, working intimate places, apparently), and the person beats like a fish on ice, and nothing at the exit. Of course, I was struck by this moment, to make a "diagnosis" from a photograph, to draw conclusions – this is aerobatics. I remember Slepakov's song about a woman in a Lexus. The girls who fell under the hand of a stranger, while working like the damned, and not every man will agree to work like this every day, including weekends. Another thing is that they, like me, know how to switch and relax to the fullest, alternating between work and entertainment. How else? Without this balance, there is no normal life.
But the approach is about the same as that of Konstantin – to discuss strangers and hang labels. Moreover, in life, no one allows himself such statements, since they lead to conflict and aggression, network heroes turn into complaisant bunnies and know how to express their uncompromising opinion only behind the eyes. Not very good quality, whatever one may say.
Curiously, the web is being used as a cheap way to throw negative energy on other people. But the problem is that this negativity returns to its owner, eats away at his life. Long ago, I took it as a starting point that I cannot react to the words of strangers or anonymous people, this is simply stupid. You can listen to the opinions of people you know, those who mean something in your life. But total strangers trying to force their point of view on you? Please dismiss.
I'll try to list what happened in the life of commentators in connection with my modest person over the past few weeks:
I was taught English and discussed how difficult it is for Americans to communicate with me, because I speak monstrously. As usual, the diagnosis was made remotely;
traditionally, when they saw a wine label on Instagram, they wrote that I was an alcoholic, and repeated this many times in different ways. It is still a mystery to me how wine and alcoholism correlate in people's heads;
a man sitting at a nearby table in a cafe (even before the lockdown and my trip to the States) posted my photo and wrote: "A lying creature that uses an iPhone, but floods everyone that sits on suckers." Decently dressed young man, to be noted, hello to you! It's not superfluous to say that in the photo I have an S21 Ultra in my hands;
the number of people who care about my sex life is absolutely incalculable, this is the leader of the hit parade, since usually anonymous writers write about it directly and are not shy in expressions and images. Often, according to the good old Russian tradition, it smoothly transforms into an LBGT theme.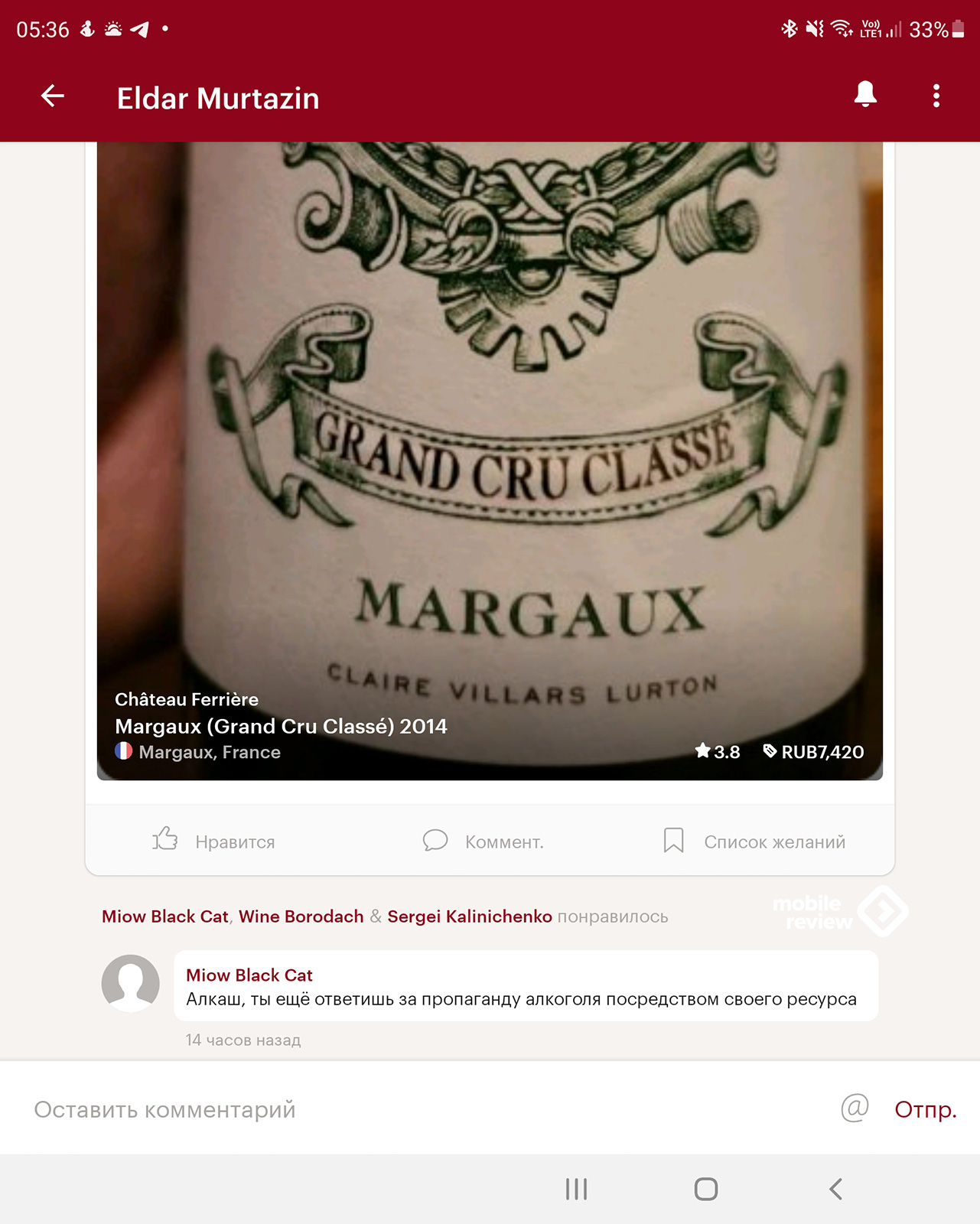 Moreover, aggression can take completely different forms, including rather mild ones, although from this it does not cease to be aggression and a lie. I will give you an example of such a comment: "There at Eldar, if you look closely, the penultimate screenshot shows a message from the FB group" Life in the Canaries ". This is the whole point of "patriots", to love the Motherland, while having real estate somewhere in Spain. Hello everyone, by the way, from Fuerteventura. "
Now there will be excuses, as they like to write on the net right there. It's no secret that every summer we spend on the islands (this was the case before the pandemic), including Tenerife. There is no real estate on the islands, as it is a burden and a headache, plus there is always a place to stay. The villa where we usually live is considered one of the best on the islands, it is large and very comfortable (do not have a hundred rubles, but have a hundred friends). This is how our IT world lives, acquiring places for itself in heavenly corners. If I wanted to rent such a villa, the price would be from 20 thousand euros per month, and then out of season.
And here I may have earned some more of those who will now make every effort to spend part of their life proving that I am a goat. It remains a mystery to me why waste your time with strangers who do not influence you in any way, take it away from yourself and deprive yourself of the opportunity to achieve something. Life goes by in lamentations, and people destroy their potential. The winning strategy is very simple – to celebrate the success of others, to help them in this and to live by their own interests. Without drawing, I can say that I am completely devoid of curiosity about how other people, unfamiliar to me, live, what is happening in their lives. I rejoice for friends and acquaintances, but without feeling the same envy, which is negative and corrodes the soul. I wanted something like a friend's, which means you need to set a goal and reach it, it's much easier than worrying that your neighbor has a cow and when it finally dies.
Anything can be perverted online, and a lack of upbringing, often multiplied by a lack of education, creates an explosive mixture. In Russia, online aggression is evolving, our country is confidently leading in the hatred of online commentators both towards themselves and others. Microsoft has been researching the prevalence of hate on the Internet for five years, even creating a Digital Civility Index (DCI). The higher the number in this index, the worse. In 2019, Russia was in 19th place, last year it went to 22nd, and in 2021 we are already in 31st. For example, Sweden is very close to us in online intolerance and the way people communicate online. Which doesn't make our situation better.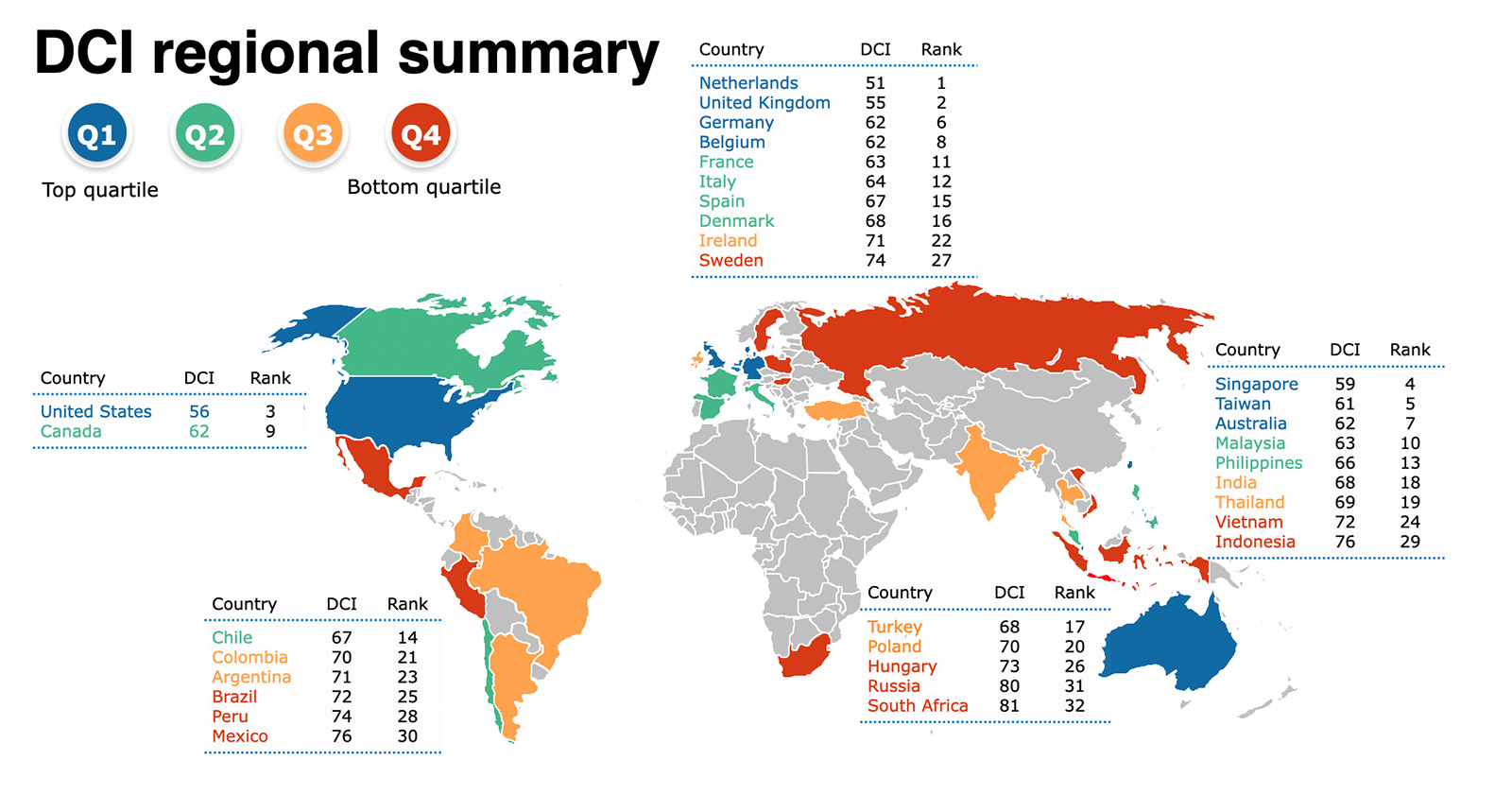 From this study, however, one interesting conclusion follows, which applies to all countries of the world. Adolescents and young people have learned to be refractory to aggression, they do not spread it further. And the decrease in the general degree of aggression is directly related to adolescents who have learned to live in this environment, as a result, change it for themselves. This does not mean that the situation is improving, it remains stably bad in all countries of the world. But we have it extremely bad.
At the end, I want to say about a simple rule. I never write anything, being in emotions, why multiply the information noise? Another important point is that I do not differentiate between the network and ordinary life. What I cannot say to a person's face, I will never say on the net. For some reason, many believe that it is customary to live in the network somehow differently, and the norms of morality and behavior do not apply here. This is a misconception worth saying goodbye to, and the sooner the better.
If it seemed to you that this text is moralizing, then I'm sorry, it's about something completely different. Using my example with illustrations, I show what millions of people face every day, some to a greater extent, some to a lesser extent. And something needs to be done with this aggressive environment, and we should start with ourselves and with how we communicate.
---
Source: Mobile-review.com — Все о мобильной технике и технологиях by mobile-review.com.

*The article has been translated based on the content of Mobile-review.com — Все о мобильной технике и технологиях by mobile-review.com. If there is any problem regarding the content, copyright, please leave a report below the article. We will try to process as quickly as possible to protect the rights of the author. Thank you very much!

*We just want readers to access information more quickly and easily with other multilingual content, instead of information only available in a certain language.

*We always respect the copyright of the content of the author and always include the original link of the source article.If the author disagrees, just leave the report below the article, the article will be edited or deleted at the request of the author. Thanks very much! Best regards!
---