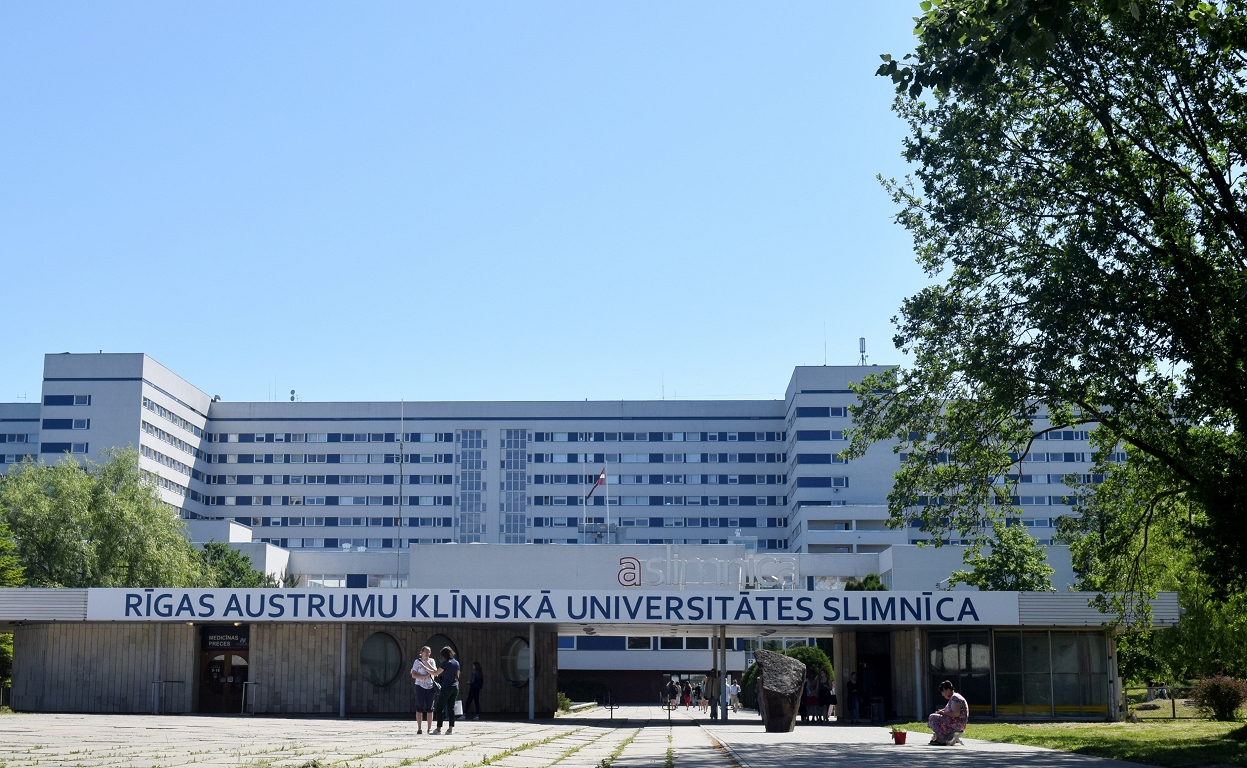 According to the World Health Organization (WHO), annual mortality from antimicrobial resistance in 2050 is projected to be much higher than from oncological diseases, diabetes and road accidents. According to data compiled by the WHO, in 2014, 700,000 people died from antimicrobial resistance.
The recommendations are prepared as the fourth book Recommendations for empirical and etiotropic antimicrobial treatment supplement to the edition. The first printing editions of the mentioned book with the autographs of the author – professor Aivars Lejnieks and doctor – infectologist Māris Liepiņš were already sent to the largest and regional hospitals in Latvia today.
Māris Liepiņš, the head of the Infection Surveillance Service of the Eastern Hospital, infectologist, reveals that antibiotics are prescribed by doctors of almost all specializations, but their correct use is a considerable challenge nowadays.
"Unfortunately, the consequences of using antibiotics are antimicrobial resistance, which in reality means that, for example, common pneumonia or cystitis is caused by a microbe that can no longer be cured with a 'simple' antibiotic, or 'one of seven antibiotics,'" the doctor explains. that sometimes there are no more antibiotics that can cure even simple ailments.
The more antibiotics are used, the faster and more widespread the spread of resistance, Liepins notes. According to him, five years ago, up to 20% of patients treated in the Eastern Hospital's hospitals had received antibiotics without a valid indication. The most common mistakes – treatment of viral infections, long-term prevention after surgery, treatment of asymptomatic bacteriuria.
However, in recent years, the proportion of patients who have received antibiotics without a valid indication – has halved, says the infectologist. "This is due to colleagues' understanding of resistance and I would like to think – previously published educational materials have also played an important role," the infectologist believes.
Aivars Lejnieks, Chief Specialist of Internal Medicine at the Eastern Hospital and Head of the Department of Internal Medicine at Riga Stradins University, explains that the aim of the issued recommendations is to promote the adequate use of antimicrobial therapy. At the same time, the recommendations will help reduce and limit antimicrobial resistance, which, according to Lejnieks, is a very topical problem worldwide.
According to Lejnieks, antimicrobial therapy is one of the most important medical treatment methods. With the right and timely selection and use of antibiotics, it is often possible to cure many diseases caused by microorganisms or to prevent the acute disease from becoming chronic.
"I believe that university hospitals have a special role to play in reducing antimicrobial resistance – both by preventively implementing measures to limit resistance and by educating and informing colleagues and future doctors, thus promoting the rational administration and use of medicines," says Lejnieks.
In his turn, Liepiņš points out that with this publication it is hoped to not only improve and update the content of the book, listen to colleagues' questions and experiences, but also to improve its format so that the printed edition can be easily used and reviewed on a daily basis.
Experts from the Eastern Hospital also call on the general public – everyone interested, to get acquainted with the content of the book electronically, which will increase awareness of what diseases antibiotics help to treat.
Let's take care of antibiotics – there are few of them, it is a very important part of health care and we will think about our old age and our children, experts emphasize.
Fourth edition Recommendations for empirical and etiotropic antimicrobial treatment is available free of charge electronically to anyone interested on the East Hospital website www.aslimnica.lv . The printed format of the book is also available, which is already in high demand.