The corona crisis not only made us all stay within the borders of the country this summer, but also spawned what seems like a new trend: organized trips around Israel. Among the first to identify the potential were the tourism companies, which in the days of their repair used to take organized trips abroad. "The new market segment is characterized by people who would fly abroad three or four times a year, and now, with no choice, have traveled four or five times in the last four months. ", Says Itamar Nir, VP of Company Pegasus.
Following the corona, the company offers organized trips around the country for two days (about 1,100 shekels per person) or for three full days (about 1,600 shekels), which include tours, accommodation in boutique hotels, a shuttle bus adapted to the guidelines of the Ministry of Health and a guide. "People think they know the country, but when they go on a trip in the country they are surprised to discover it," says Nir. "We at Pegasus did not have any organized trips in the country at all. This is a completely new niche that we entered following the Corona. We have operational, marketing, sales systems, and we converted them in favor of organized trips in the country. The Nazareth or Jerusalem in a way he did not know before. Travelers also enjoy many places that are currently more spacious because there are no tourists from abroad, such as the Church of the Holy Sepulcher, the Jordanian baptismal site, the Crusader halls in Acre. "This is the same audience that previously wanted to go out, thought that the country was already corny, that it had already seen everything, but it turns out that if you do it right, you can innovate in everything."
At what ages are travelers?
"Usually these are people aged 50-80. This is the main mass of our customers. But now they sometimes also attract the grandchild, the child. Even young audiences are now more exposed to these trips because the accessibility is easier."
Nir clarifies that it is not inconceivable that the company will invest in organized trips in the country even after the Corona. "We did not develop this system to stop it when the corona passes," he says. "We have come to the conclusion that it will be a complementary product to our trips abroad, when they return."
Finally a collection of summer masks that you can breathe with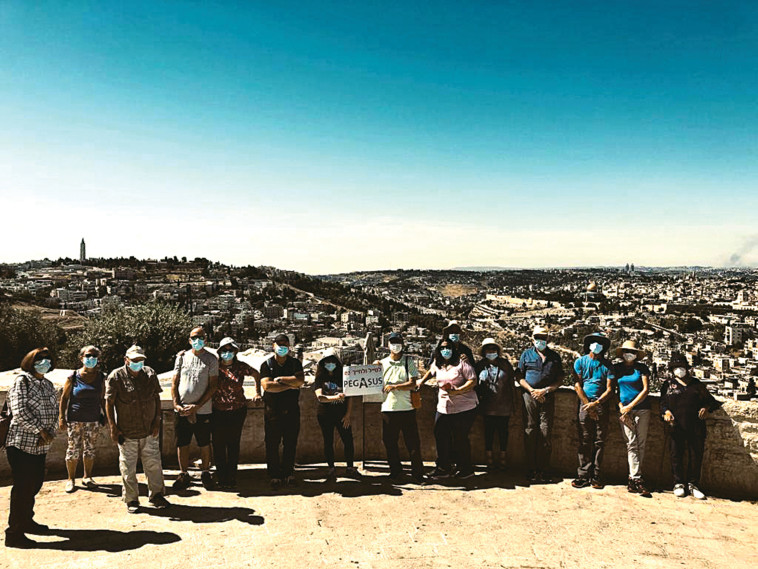 More corners and paths
"If in the past an organized trip abroad was considered something of an adult, then the goal of the project I set up in 2014 was to travel abroad and see it as a social experience as well," says Miri Soslansky, Establishes Young Traveling – a concept of organized trips for 25-45 year olds, which until the Corona was focused abroad. "Then the Corona came and interrupted it. I was supposed to have two teams for Japan and one team for China, but everything stopped. At first there was optimism that trips abroad would return quickly, but slowly the understanding permeated that we would not return to travel abroad any time soon. I decided to promote what is related to trips in Israel. "
Have you discovered a new market segment?
"Absolutely yes. It is made up of a lot of my hikers who used to hike mostly overseas and did not hike in the country, and have now joined. Also, new guys arrived, who may have been reluctant to join an organized trip abroad because it is long, and the shorter format of trips in the country suited them. All these people now want to discover more corners, more trails. They are more open today to meet new routes. In Israel you can make trips ranging from two days to longer trips. We did trips in the Golan Heights with accommodation in the area on huts and mattresses. There was also an abseiling trip in Nahal Rahaf, which we started staying in tents the night before. And up to 450 – 500 for an organized trip of two days. "
Will it continue even after the corona?
"Even after the corona, there can be a slightly different routine of organized trips here: trips abroad, but also organized trips in Israel. I get responses of: 'Wow, what fun to walk and how beautiful Israel is, I do not remember when I last walked'. Or: 'This is not Greece, but it's fun to know that there are such things in the country as well.' "
Does it help you survive the crisis?
"It is very important for me to develop the business and especially to keep in touch with the customers. The organized trips in the country do not compensate for the loss of trips abroad, but it preserves activity. Also, new people are coming to me. I do not do this for profit, which is very little, but as stated mainly for the sake of doing and contact with customers, and I enjoy it very much. "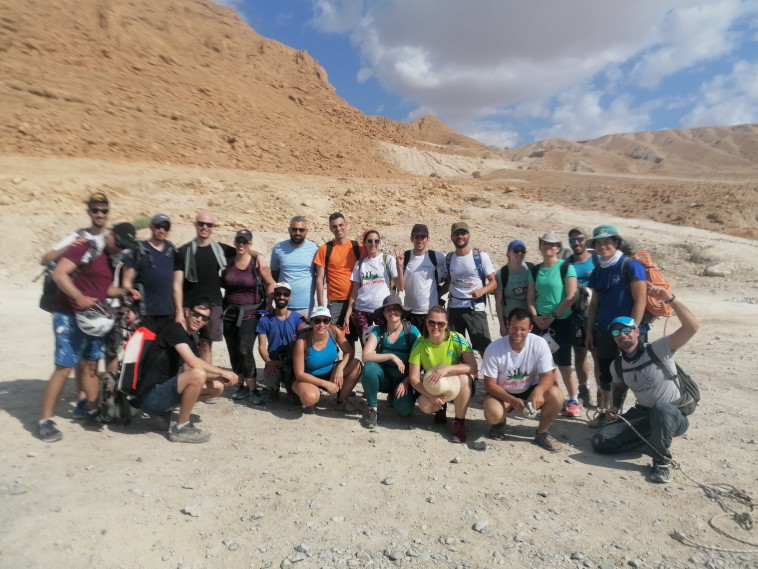 "Until the Corona, we specialized in packages abroad: sports packages, packages for performances, packages for bicycle trips and more," says A wave prevails, Wholesale manager of Ista Sports. "Then, when the sky closed, we sat at home for two or three weeks and took pity on ourselves. Finally, after realizing that the sky was not going to open any time soon, we took the green products we had originally planned to make abroad and copied them to Israel. We decided to provide solutions for vacationers in the country that are suitable for families, young couples, friends, of course within the limits of the Corona. "
What trips do you offer?
"We do not take the traditional organized trip by bus, partly because there is a fear of traveling with people you do not know. We organize organized trips, when everyone comes with their vehicle. People bring their jeeps, when the maximum daily they do with it is "Get on some kind of traffic or drive to the Yarkon Park. We teach them to drive their vehicle in the field. .
Ista Sport offers three organized trips in Israel: "Yam El Yam" from Achziv to the shores of the Sea of ​​Galilee; "Trans-Israel" – from the Golan Heights to Eilat; And "Crossing the Negev" – from Mitzpe Ramon to Eilat. The tours range from three nights to five nights, accompanied by rural accommodation in the area with options for upgrading. "You do not bring tents from home, but Lena in B & Bs or cabins, khans, glamping," says Schorer. "The cost of the trips starts at about NIS 1,500 per person for the entire trip and up to NIS 2,000. This also includes the accommodation and meals."
What audience did you discover?
"The travelers consist of a loyal audience that accompanied us on trips abroad, and another audience that loves nature and must freshen up and go out with the children, despite the economic situation and precisely because of it. We produce for those travelers very interesting encounters with people on individual farms, in wineries. Usually 10 – 15 jeeps leave, 30 – 40 people on average. Many extended families come – siblings, grandparents, etc. "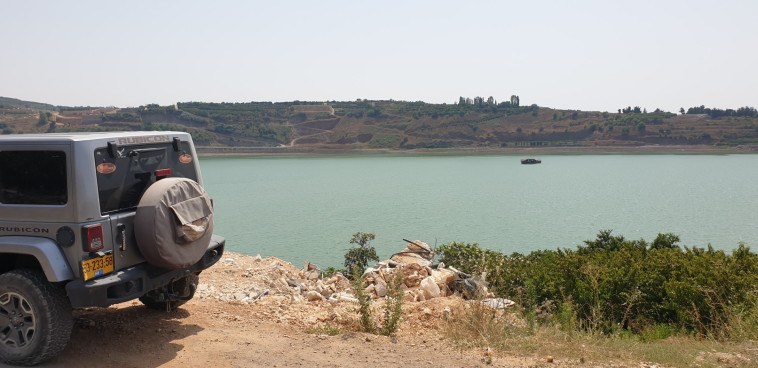 Going back to sleep at home
And there are also those who go on an organized trip of a few days in the country, but without accommodation. "People take a few days off from work, make a series of trips day after day, usually Sunday to Thursday, and go back to sleep at home every day," she says. Sigalit Feldboy-Stein, The owners of "Violet boutique trips abroad". The cost of a trip per person is 40-200 shekels per day, depending on the concept and the meals. Most trips involve up to 18 people." I take boutique trips abroad to the religious sector, and now because of the situation I copied the concept to Israel, "says Feldboy-Stein. "The trip lasts an average of eight hours a day and takes place in various places in the country, for example a trip following knights in Acre, sailing, etc. I discovered that many people prefer to return home instead of sleeping in hotels."
Which customers did you discover?
"People of all ages who previously traveled abroad and now have discovered the country and learned to appreciate what is around. People discovered things they thought were only abroad. There were people who traveled abroad three times a year and never saw Rothschild Boulevard in Tel Aviv. The corona made people look at their immediate surroundings. "
---
Source: Maariv.co.il – תיירות by www.maariv.co.il.

*The article has been translated based on the content of Maariv.co.il – תיירות by www.maariv.co.il. If there is any problem regarding the content, copyright, please leave a report below the article. We will try to process as quickly as possible to protect the rights of the author. Thank you very much!

*We just want readers to access information more quickly and easily with other multilingual content, instead of information only available in a certain language.

*We always respect the copyright of the content of the author and always include the original link of the source article.If the author disagrees, just leave the report below the article, the article will be edited or deleted at the request of the author. Thanks very much! Best regards!
---