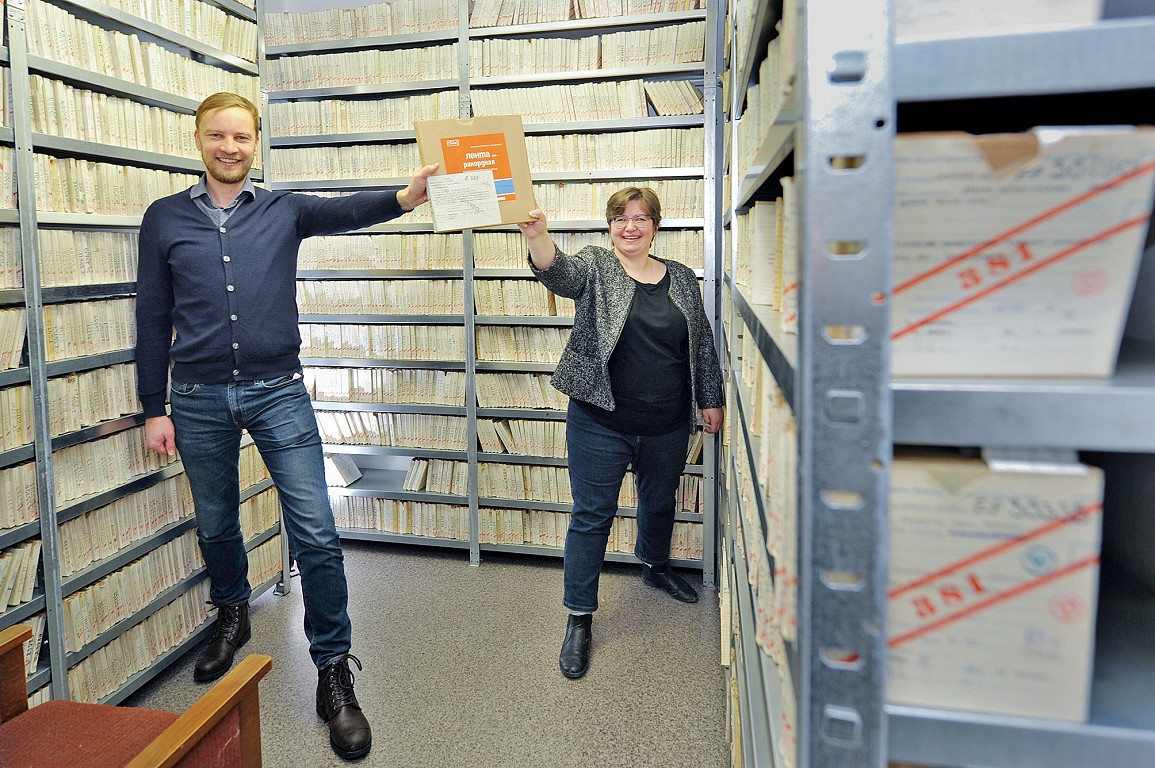 Latvian Radio 3 Classic 25th anniversary national record company Skani releases a special series of 25 digital albums, in which 25 works by Latvian composers recorded from 1963 to 2018 are collected in a new quality. This year, the first three albums of this series have been released. Focusing on the composer, a new album is released alphabetically every Friday. The already released music albums of Pēteris Barisons, Wolfgangs Dārziņš and Rihards Dubras will be followed by Andris Dzenītis' album this Friday, February 19.
The blessing of the time
"In a way, this project is such a small success story. Not only because at the end of last year, funding for the cultural sector was suddenly available through special SCCF target programs, but also because one good quality tape player was still stuck in the radio corridors. I am still not surprised by the orchestral recordings made by director Jāzeps Kulbergs in the Great Hall of the University of Latvia in the 1970s – how he managed to capture such a fantastic and warm orchestra with the technique of that time. ! Amazing! " indicates the author of the idea of ​​the monumental series, Skani manager Egīls Šēfers.
Many of these phonograms have so far been in the radio archives in the format of magnetic tapes and now carefully restored, digitized, cleaned of noise and magnetic damage accumulated over time by the hands of experienced sound directors Normunds Slava, Vara Kurmiņš and Modra Bērziņš. It should be emphasized that these recordings were made specifically for radio broadcasting. Most of them were made in the first studio of the Republic of Latvia, organ music – in Riga Dome, large symphonic recordings – in the hall of the University of Latvia and recently in the Grand Guild, the latest Radio Choir recordings were made in Riga St. St. John's Church.
The selection of the recordings to be published has been performed by Latvijas Radio 3 Classic music producers Ilze Medne and Māra Šuba, carefully researching the archives of Latvian Radio and not missing especially important historical evidence – Latvian music recordings by Pēteris Plakids and his wife Maija Krīgen, recordings by Inta and Māris Villerušs and the best Latvian tenors Jānis Zābers and Kārlis Zariņš voices. "These are truly legendary recordings that make up our rich musical heritage. I am glad that they will now reach the audience in a new quality," says Egils Schaefer. Classic Producers and programmers had to do this thorough work in a very short time – in August and September last year.
"All 25 albums will be released this year, and that's three times more than usual," emphasizes Egil Schaefer. "We can usually release about ten albums a year. This is a blessing of the covenants, our benefit to music: once we can't meet the audience in the concert hall, we can show the hidden treasures that weren't available before."
9000 followers
"There was no opportunity to resign, and it was a great opportunity to create an edition Classic for the anniversary – one composer each year, without distinguishing between years and genres. We have selected records that have not been released before and are only in funds and nowhere else. We just listened and put the puzzle together. We tried to show the composers in a slightly different light – Rihards Dubras and Ēriks Ešenvalds are better known as choir musicians, so we wanted to show that they have interesting chamber music and organ music. We highlighted the premieres of Pēteris Vasks' opuses – for example, a Book for Cello performed by Maija Prēdele, the 2nd Quartet in an excellent interpretation of the Riga String Quartet, "says Ilze Medne.
In October, the lists had to be ready for sound directors to begin restoration work. Ilze Medne emphasizes that although radio recordings have been digitized as technology has changed, restoration is something else entirely. "The directors took the original sources of the recordings, the unturned rolls of the original tapes. They did a huge, very difficult job to make the recording enjoyable for the well-groomed ear, even if it was made fifty years ago." The specific selection of composers and compositions was a search for compromise. "By no means can we say that these 25 are our most important composers. It's just a selection of 25 stock record albums. It has a lot of performers' gold fund that otherwise probably wouldn't have become widely available. . " Continuing the series, this year Maija Enfelde, Ēriks Ešenvalds, Arturs Grīnups, the most important Latvian symphonists Jānis Ivanovs, Alfreds Kalniņš, Romualds Kalsons, Juris Karlsons, Tālivalža Ķeniņš, Jānis Ķepītis, Jānis Mediņš, Jāzeps Mediņš, Selga Mences, Mega Mences , composer and pianist Pēteris Plakids, Gundars Pone, Vilnius Šmīdbergs, Pēteris Vasks, Mārtiņš Viļums, Marģers Zariņš and Imants Zemzars music albums. These albums are in digital format only and are not printed on physical CDs. The database contained 640,000 titles last year and is constantly being updated. Other such samples could be issued.
Encouraged by Orpheus
It turns out that Egils Šēfers already had the idea to publish the recordings of the Latvian Radio archives Skani at the beginning of its operation in 2014. "Latvian Radio 3 was a big push Classic broadcasts Orpheus ear. I participated in them as an expert. When evaluating Latvian music recordings, we often came across so-called fund recordings. We encouraged listeners to compare, but these recordings were available only in the Latvian Radio archive and often only on tape recorders or were not digitized in the appropriate quality. We found that Latvian music is not available to listeners. True, YouTube you can listen to copied Jānis Zābers and other historical recordings, but in fact they got there illegally, without the permission of Latvian Radio. "
Already in previous years, by submitting projects to the Culture Capital Foundation, Schaefer has created three programs and started asking for money to publish historical recordings of Latvian chamber music by composer and pianist Pēteris Plakids, legendary tenor Kārlis Zariņš and pianist Jautrīte Putniņa, but the priority has always been new music. "The stars were formed when several new funding programs became available to the SCCF last year. In particular, these entries gained support in the program. Future offer in culture, where one of the priorities was the release of already recorded phonograms. Quite large, short-term funding was available. Since the idea was ready, I called Radio Ilze Medne: this is the right moment. We had to work very hard and fast. "
Enjoying the opportunity to expand the project widely, rather than chirping one or two albums, its implementers have focused on a fairly large range of composers, providing insight into the richness of the Radio Foundation's recordings. "We can show both chamber music and symphonic music, there are both sixties and brand new recordings. We can follow the development of sound from mono recordings to the new, high-quality sound from the modernly equipped LR sound recording studio, with German microphones," explains Egīls. Schaefer. Although the order of publishing the albums is determined by the alphabet, it is clear that in the very first album – Pēteris Barisons – the framework of the whole project can be felt, the vastness of the LR funds archive: our legendary tenor Kārlis Zariņš sings there, pianist Inta Villeruša and cellist Māris Villerušs also a new studio recording of pianist Aurēlija Šimkus in 2018. There are orchestral works, vocal and instrumental chamber music. In parallel with this series, new recordings are being organized and released: for example, Indra Riše's music album has just been released, trumpetist Jānis Porietis' solo Latvian music album will be released this day, which he recorded with organist Ilze Rein, in March – Gundega Šmite's Mystery I go to war.
Must be able to highlight your voice
Thanks to cooperation with partners in the USA, the Netherlands and the UK, Skani The Latvian music CDs released in 2006 are sold in 80 countries around the world, as well as in all digital music platforms, and last year they reached an audience of 300,000 listeners.
But how to find Latvian music in the digital jungle? Egils Schaefer points to Skani collaboration with PR friends in England and Germany, who work with curators, who in turn create playlists and highlight previously unknown music from the information jungle. The most successful example is Skani first album, Peter Wax The fruit of silence (2014), who was placed on three popular lists of compositions – both Spotify in the sample of new editions, both Silent music (quiet music) list, both I-Tunes in the list of the best albums of the month.
As a result, the album receives a lot of attention and reaches a very large audience. Mārtiņš Brauns album Daugava reached 10,000 listeners in a week. The very first album by pianist Daumants Liepiņš, in which he plays music by Sergejs Rachmaninovs and Imants Zemzars, immediately Spotify on the list of new editions and gained 9,000 followers during the week. This was also one of the two albums I looked at that week The Times. Inga Kalna, whose album was released in January, has already had two interviews with the BBC. Unexpectedly great success is DJ RIGA new early music album, which was also written about The Independent. "Music literally has to be 'pushed' because the competition is very high. But this is a very good time, because there are no concerts in England either, and PR specialists have time to turn to us. This is how we can sing about Latvian music far, far away. We have to be able to voice Our goal is to give people an idea of ​​what Latvian music is.I am very glad that there is not one superstar, but already regular attention to Latvian music albums.Make-makers in the world are beginning to see that Latvian music is not uniform – not only Wax and Esenwald, not only the Baltic meditative "northern sound", but a gorgeous and different world, "emphasizes Egils Schaefer.
---
Source: Diena.lv by www.diena.lv.

*The article has been translated based on the content of Diena.lv by www.diena.lv. If there is any problem regarding the content, copyright, please leave a report below the article. We will try to process as quickly as possible to protect the rights of the author. Thank you very much!

*We just want readers to access information more quickly and easily with other multilingual content, instead of information only available in a certain language.

*We always respect the copyright of the content of the author and always include the original link of the source article.If the author disagrees, just leave the report below the article, the article will be edited or deleted at the request of the author. Thanks very much! Best regards!
---