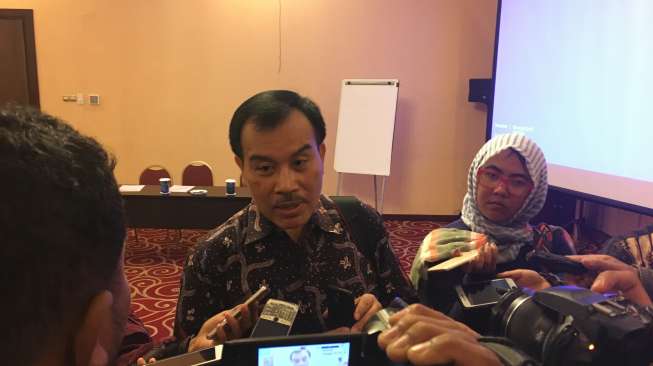 Suara.com – The banking world was devastated by the Corona Virus Pandemic. Especially at this time, banks need liquidity in order to continue lending to the public.
Executive Director of Banking Research and Regulation of the Financial Services Authority (OJK) Anung Herlianto said, before Covid-19, banking performance began to improve after the US-China trade war in 2019.
"The beginning of Covid-19 in December to May, it really dampened the growth that has been increasing. So it's amazing that this Covid-19," Anung said in a discussion of the Role of Owners in Supporting Bank Performance virtually, Thursday (9/7) / 2020).
Anung explained, in terms of assets, banks continued to show positive growth, despite a slowdown. From 2015 to 2016, national banking assets grew 10.4 percent, 2017 grew 9.77 percent, 2018 grew 9.22 percent, until 2019 it began to slow 6.13 percent to Rp 8,562 trillion.
While in terms of credit growth, during 2016 it grew 9.6 percent, in 2017 it was 9.35 percent, 2018 amounted to 6.54 percent, until 2019 it grew 6.54 percent.
Then third party funds (DPK) in 2016 grew 7.87 percent. Also rose in 2017 to 8.24 percent, 2018 rose 11.75 percent and 2019 began to slow down 6.08 percent to Rp 5.616 trillion.
While based on data from May 2020, total asset growth was only 0.59 percent, loans were 2.93 percent, and DPK was only 0.6 percent.
With this condition, banks are cautious about extending credit. Likewise, Bank Bukopin is currently improving the quality of lending.
On the same occasion, Director of Bank Bukopin Rivan A Purwantono said, the bank is currently required to carry out internal strengthening in order to maintain credit quality.
"Facing credit quality pressures, banks will carry out internal strengthening to maintain credit quality and accelerate the settlement of problem loans," he said.