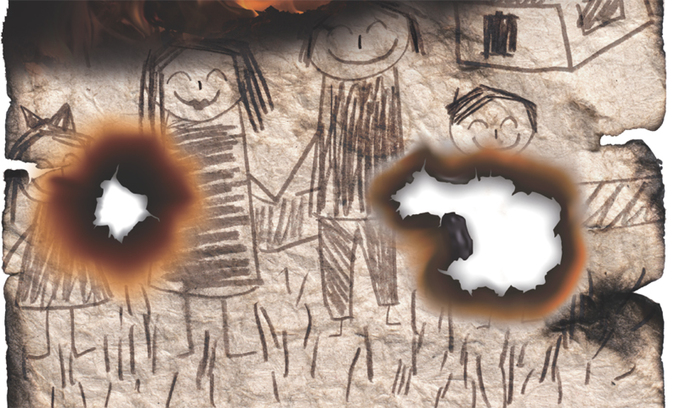 Amid a cold wave of around -10 degrees Celsius last month, a series of incidents occurred in which children aged 5 and 6 were found on the street wearing only underwear. Not only are children suffering physical abuse like Jung In-i, who died after the abuse of their adoptive parents, but not a few children suffer from invisible neglect and emotional abuse, such as'underwear children in a cold wave'.
On the 20th, the Segye Ilbo directly analyzed the rulings of major cases in the '2017-2019 Child Abuse Cases' by the Korea Children's Rights Guarantee Institute. As a result, emotional abuse of children from preschoolers to adolescents is severe enough to be close to torture. It was cruel. In addition to starving young children and neglecting them in the cold, confinement, intimidation, and water torture, which gangsters would do, were committed within the fence of home. In particular, emotional abuse, which gives mental shock, fear, and trauma, was inflicted at the same time as physical abuse, sexual abuse, and neglect.
However, unlike physical abuse, emotional abuse does not leave a trace on the outside, and is often neglected by family members, neighbors, investigative agencies, and courts because it is simply a natural result of the assault.
◆ Suicide attempt due to assault "It is only the result of physical abuse, not emotional abuse"
Mr. A asked his son (15 years old) to cultivate his study habits and raise his grades and wake up at 6 am every day to solve math problems. If I didn't work hard while sitting next to my son, I hit him with a wooden stick or advance the wake up time to 5 o'clock and 5:30 o'clock. In addition, I did not give my child my home password for 3 years and other family members for 7 months so that I could not go out freely. The son who returned after going out had to wait blindly in front of the door until Mr. A returned home or opened the door.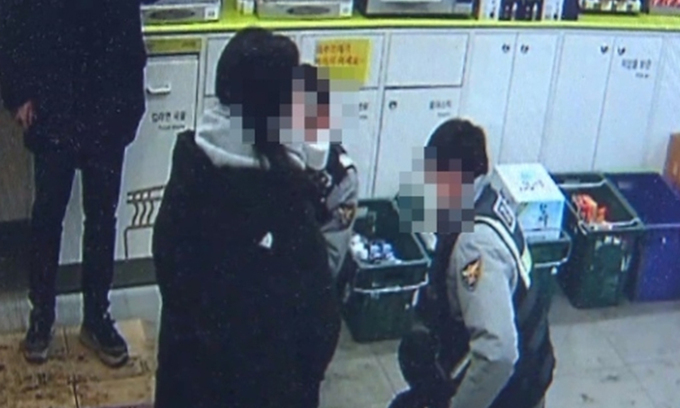 In the meantime, Mr. A locked the door and struck the whole body with a wooden stick because the child's mock test was bad and he had spoken back. The son, who thought the only way to avoid his father's assault and abuse, was death, was rescued after making extreme choices at home twice.
According to the Suwon District Law, in 2017, Mr. A's hitting his son with a club was recognized as physical abuse, and sentenced him to one year in prison, two years probation, and 40 hours of social service.
However, the court judged innocent that his son made extreme choices after Mr. A's assault, saying, "It is the result of physical abuse, but emotional abuse cannot be considered separately." The fact that Mr. A was forced to study in the early morning was not considered emotional abuse because the victim was the age that usually concentrates on studying.
However, the Appeals Tribunal and the Supreme Court admitted that not providing the password for the front door of the house was "not only to endure simple inconveniences, but to be a daily beneficiary who enters a residential space and rests or lives."
Mr. B said his daughter (13 years old) wasn't cleaning properly, and asked him to lean on his face with his fists clenched for an hour. On the day when the bathroom was dirty, I hit my arms and legs with a flapper. At the time, after being beaten, the child went into the room and cried, chasing him and strangled. Mr. B was charged with child abuse in the previous year and was in a state of probation.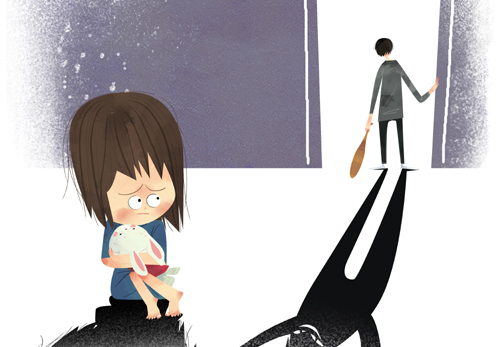 In April 2019, the Busan District Law sentenced Mr. B to six months in prison and two years probation, saying that physical abuse of her daughter is recognized.
However, the court judged that the charges of emotional abuse indicted by the prosecution were not guilty, saying, "Because physical abuse naturally involves harm to mental health and development, emotional abuse is not separately established."
It means that emotional abuse without violence can be admitted, but trauma or pain associated with physical abuse is not recognized as a separate injury. "The reason that emotional abuse accompanies physical abuse stems from the perception that emotional abuse is less severe than physical abuse," said the Korea Children's Rights Institute. "However, emotional abuse is as serious as physical abuse in that it is persistent but not revealed." did.
◆Admitted'emotional abuse', threatening driving in midwinter underwear for not reading Bible books
Mr. C had children aged 5, 9 and 13 read the Bible and write a reading appreciation every day. If they didn't do what they were told, in the middle of winter, they made them tremble in front of the church with only their underwear on. In addition, in order to scare the children, he was forcibly mounted in a car, violating the surrounding signals, changing lanes from time to time, and driving violently, such as repeating sudden braking and speeding.
The first person who was looking for water after eating spicy chicken feet was tricked into drinking alcohol from a paper cup as water. When the wife was late, she sweared at her children and angered her.
In November 2019, the Gwangju District Law sentenced Mr. C to take a child abuse treatment course of two years probation and 40 hours of probation for one year in prison, saying that emotional abuse is recognized.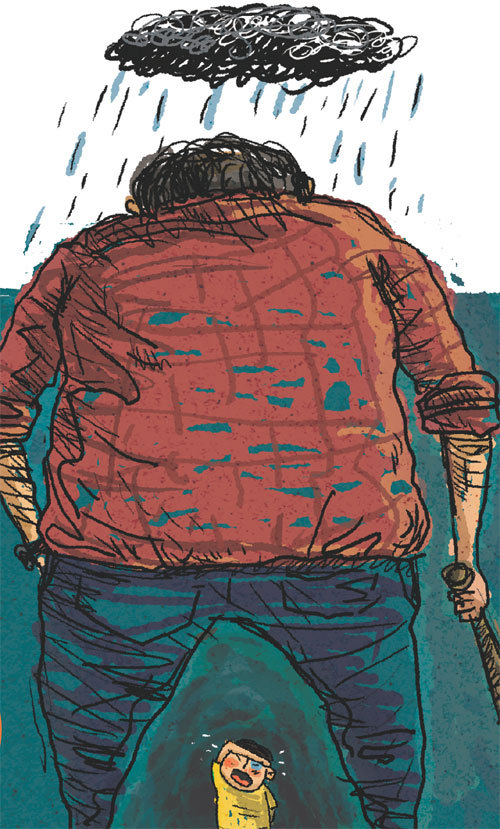 ◆Teen daughter naked and tortured as'sexual abuse'
When Mr. D said in October 2016 that his daughter (then 12 years old) did not want to live with him, he struck his arms, thighs, and soles of his feet with an iron rod of about 70cm in length and 4cm in diameter.
The following year, for secretly contacting her aunt, she forced her daughter in the trunk of a Mercedes car owned by her girlfriend and dragged her to the hillside. When I arrived at the hill, I got my daughter off the trunk and beat her, kicking her with her feet.
Afterwards, when the daughter said she wanted to live with her aunt, she stepped on her with her feet and forcibly fed a 1.8-liter plastic bottle containing water into her mouth. Since then, she threatened her daughter with a weapon for using her cell phone for a long time, and pierced a ballpoint pen core in the earlobe hole drilled to wear earrings.
In 2019, after getting cold water in the bathtub and letting her go into it, she pressed her head so that her face was submerged. When the daughter lifted her head out of the water to breathe, she wrapped her neck with a shower towel and tightened her neck. When she ran out of the bathtub because she could not withstand the water torture, she took off all her clothes and pushed it back into the bathtub.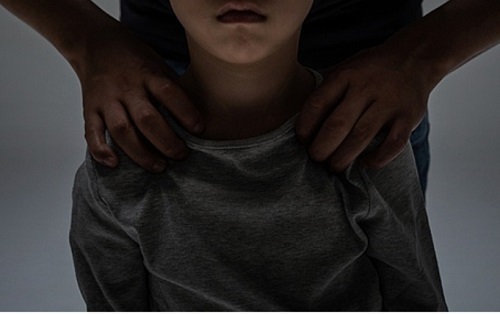 The Daegu District Court convicted Mr. D of habitual child abuse, confinement, and sexual harassment, and sentenced him to two years and six months in prison and 80 hours to complete the child abuse treatment program. It is noteworthy that the court judged that forcing a teenage daughter to take off her clothes and enter cold water at the time of the water torture constituted a'sexual abuse' that gave sexual shame.
Sexual abuse was first included in the type of prohibited behavior when the Child Welfare Act was completely revised in 2000. Even if it does not lead to sexual assault or sexual violence, it is interpreted as an act that can harm the health, welfare, and sexual values ​​of children through sexual harassment that gives sexual shame.
However, the court of appeals court reduced the sentence of Mr. D to one year and six months in prison, saying that sexual abuse was not routinely carried out, and that Mr. D reflected on his wrongdoing and that his daughter, who was a victim, wants a good sentence.
Reporter Kim Soo-mi [email protected]
[ⓒ 세계일보 & Segye.com, 무단전재 및 재배포 금지]
---
Source: 세계일보 by www.segye.com.

*The article has been translated based on the content of 세계일보 by www.segye.com. If there is any problem regarding the content, copyright, please leave a report below the article. We will try to process as quickly as possible to protect the rights of the author. Thank you very much!

*We just want readers to access information more quickly and easily with other multilingual content, instead of information only available in a certain language.

*We always respect the copyright of the content of the author and always include the original link of the source article.If the author disagrees, just leave the report below the article, the article will be edited or deleted at the request of the author. Thanks very much! Best regards!
---