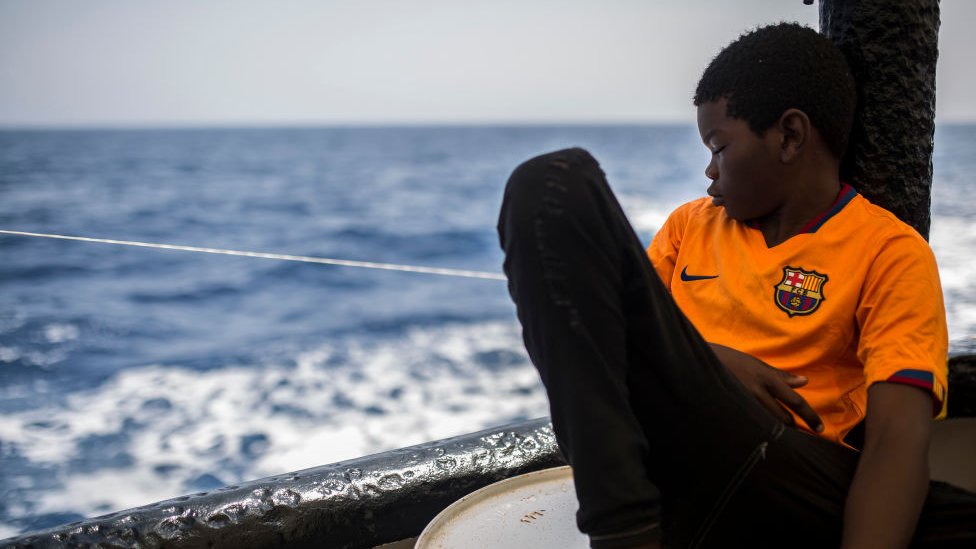 An immigrant boat sailing from Libya to Europe called for help more than 1.5 days ago on the grounds that it was in trouble at sea. Despite being reported to Italy and Malta, it is stated that he did not send assistance to the boat during this period and that about 95 immigrants were at risk of drowning.
According to the statement made by the alarm line "Alarm Phone" operated by non-governmental organizations, the engine of the boat carrying approximately 95 people was broken in the search and rescue region of Malta in the Central Mediterranean. It was reported to the competent authorities in Malta and Italy that the boat, which started to take water, needed urgent assistance.
"We reported to the authorities that a boat carrying 95 people was under threat about 33 hours ago, but still there is no rescue effort in sight," Alarm Phone said in a statement this morning.
It is stated that immigrants calling a emergency line, which also includes a newborn baby on the boat, said "We have no water left".
It is also claimed that a cargo ship named "Heydar Aliyev", which passed through the region, watched the migrant boat from afar but did not help.
INTERNATIONAL MIGRATION ORGANIZATION: UNDER CHOKING RISK
The International Organization for Migration (IOM) of the United Nations also made a statement this morning, calling for help from immigrants.
"About 95 immigrants who try to escape from Libya are still at risk of drowning in the Central Mediterranean. We remind you that it is a moral and legal obligation for states and ship masters to respond to dangerous incidents at sea," IOM called.
https://twitter.com/UNmigration/status/1287665090771267589
Alarm Phone shared its messages calling for help to the immigrant boat on social media with the label "Black's life is valuable".
Reminding that some of the immigrant boats, which had been in similar situations in the past, were sent back to Libya, Alarm Phone said they were concerned about the similar treatment of this boat. "We are afraid that the Heydar Aliyev ship is waiting for the intervention of Libyan coast guards," the organization said.
Human rights organizations oppose the removal of immigrants who have been rescued from the sea by stating that immigrants are exposed to abuse and human rights violations in Libya and that Libya is not a "safe haven".