Political dismissal? Journalists Arel Sgt and David Wertheim spoke on Monday at the opening of their 103 FM program, addressing the wave of layoffs that stirs News 13. Wertheim claimed that what was happening at the news company had broad implications for Israeli media in general. "Tali Moreno, Akiva Novik, Barak Ravid, editors Seniors and more – There are a lot of question marks and eyebrows around these layoffs, there are claims that they are political, "he noted.
Wertheim: "There are two things that upset Twitter – the layoffs, the most serious wave I remember in recent years in News 13, is a bit of a barge conversation because it is mostly of interest to the professionals and people working in the field, but I think it has implications beyond that it says anything about the media All of us are reading the names because it was published in the mainstream media: Tali Moreno, Akiva Novick, magazine writers, senior editors and other people outside the front who are not talented but doing just as important and important. One of those fired is Barak Ravid. Who's asking. There are a lot of question marks and eyebrows raised around these layoffs claiming to be political. "
staff: "I think this is regret, I did not deal with the issue, I regret every person who is fired, even Barak Ravid. I cannot refer to the dismissal of anyone else sitting here in the studio because I am in legal proceedings, but I think those people who are now talking about less political dismissal said That's when it was about other people. In order for something to be political, you have to have proofs and evidence. The most significant man in News 13 is? "
Why is it dangerous to eat cabbage and cauliflower together? Maya Rosman advises
Wertheim: "Drucker?"
staff: "That's right, and the Drucker gang has been retained, blessedly read inside, Glickman inside, if you're already going on this thesis that you have no way to prove it."
Wertheim: "I said it was one of the things, if I knew, by the way, if I had some smoking gun and there's a lot of speculation and a lot of evaluations running around all kinds of unwritten deals but the girls. If I had a smoking gun I would publish it."
staff: "You take a lump of shit and throw at someone who is not tied at all, and your hands will stink."
Wertheim: "There's a message here that can't be disputed, that unlike Drucker and the Glickman gang and the like, Barak Ravid says a lot about his stance on Twitter."
staff: "Glickman, blessed and rabid isn't it?"
Wertheim: "They don't say they are leftists. He is by definition leftists."
staff: "droplet?"
Wertheim: "Leave Drucker. This also has all kinds of theories and I have thoughts on why not and the same, but I'm also not saying it's political. Let's talk about the issue, it's an interesting issue.
staff: "Who's weakening?"
Wertheim: "Its owner."
staff: "I did not come to defend the dismissal and I say again, since I am in a similar situation."
Wertheim: "They say they have no money and at this time they are taking and sacking six reporters, they are, according to articles, all kinds of other people like Danny Kushmaru and a colleague, hundreds of thousands of shekels. On the one hand, there may seem to be a legitimate business decision to try to pick up the ratings. When you put all these events together, Barak Ravid, who utterly voiced his views and Yair Netanyahu's tweet in response, pretty much said everything about him, everything he thinks about Balfour. "
staff: "Others have also tweeted."
Wertheim: "Two weeks ago, Rina Matzal also suspended some kind of statement. I don't think journalists are immune."
staff: "I was also suspended, people were suspended, and others descended on me inside my workplace which is a public place, my second place which is television. Have you heard me come and say I have been politically persecuted? You have not heard me."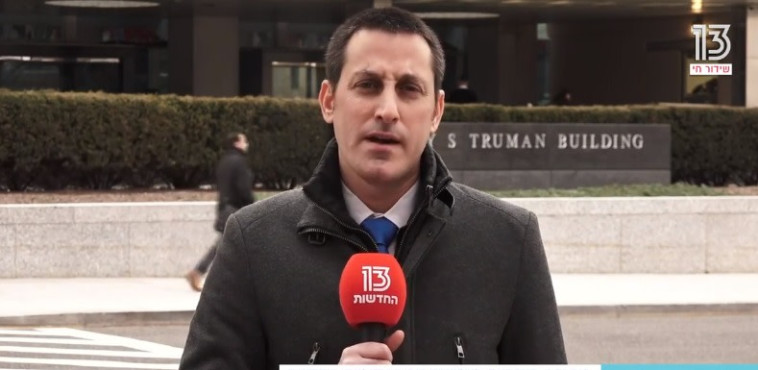 Wertheim: "What do you mean?"
staff: "When did I tell you I was politically persecuted?"
Wertheim: "What is your argument right now about the corporation?"
staff: "My claim is that it was done improperly but I don't want to get into the legal matter. There is no political argument for a moment."
Wertheim: "You re-me"
staff: "That's not the argument, since I'm in legal process you won't talk to me about it."
Wertheim: "You brought it up yourself and said you were suspended."
staff: "You started and took Barak Ravid, you separated him from all the other employees of News 13, but you have no proof of your claim, no evidence, no evidence, no reason except feeling and feelings go to the grocery store and do not come to broadcast. Come with facts" .
Wertheim: "No, those feelings are grounded in many conversations with many parties. I admit I don't have a smoking gun and if I had advertised it, that's exactly what radio and television do – raise speculation."
staff: "Speculation should rest on a fact. We will not continue to talk about it, when we talk about communication there is such a claim that it does not interest anyone and we deal only with ourselves."
Wertheim: "It's interesting. People attach importance to what people say in the media."
staff: "I hate layoffs at all and I would never love anyone. Remember that Barak Ravid in the first round of the 2019 election, when the video came out on February 26, wrote: 'The first step Netanyahu has to take is to start correcting the horror of the incitement video The abomination is to remove Avishay Ivri from Likud propaganda broadcasts tonight. Meanwhile, we have seen far worse incitement videos than elsewhere. He has demanded one man's dismissal. Avishay Ivri is a friend of mine, I admit. One will tell me, 'You are a hypocrite, you have a double ethic.' I did not demand it, he demanded it. "
Wertheim: "Barak Ravid does not care about the garlic peel, I am talking about something higher. The one that comes and does not touch Drucker, other journalists, especially those who express their views. This is also true of the right, there is a cooling effect and I feel in this area that there has been a growing trend in recent weeks Of a cool effect on journalists, especially the left. You can tell me it's a feeling but I have examples to give you. "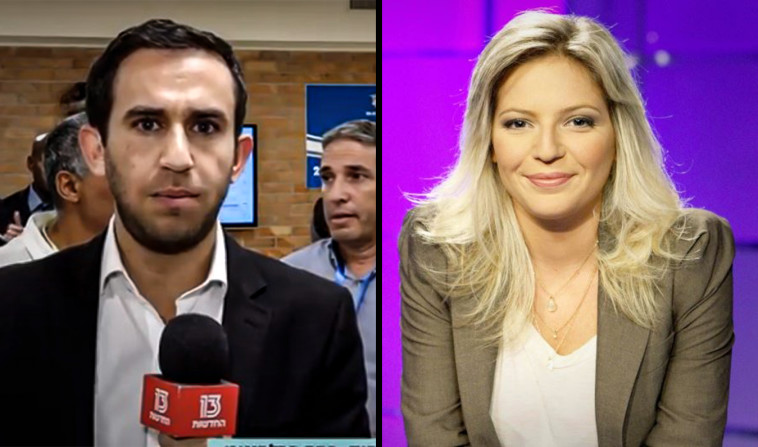 staff: "It's remorse."
Wertheim: "You guys are boycotting Facebook."
staff: We'll continue with Facebook later, today I was interviewed by an Internet captain because Mark Zukberg is really scared that Sgt. Shalom, Shimon Ricklin and Vinon Magal are boycotting him. "
Wertheim: "When I read our friend Yinon's post that he was going to boycott Facebook because they blocked Ricklin, he reminded me of what I and he always make fun of, people who announce the morning canceling subscription to Haaretz, alive."