A little while ago, gold prices recorded a new rise during trading today, Friday, July 3, 2020, where the gram of gold witnessed a rise of two pounds due to the rise in prices globally. The price of an ounce of gold today recorded globally $ 1776 instead of $ 1770 during yesterday's trading, where the rise in the price globally was reflected in the price of Gold in the local market in the Arab Republic of Egypt, and the price of a gram of 21 carat gold, the most widely traded among Egyptians, rose a little ago, to record 796 pounds.
The price of gold during this period is witnessing a state of price fluctuation due to several factors, including the process of supply and demand, and the spread of the Corona virus during this period, which led to a state of panic and fear among many investors, and many of them began to resort to buying gold as a safe haven during this stage of In order to maintain his financial investments, in order to achieve significant financial gains through the buying and selling operations of gold during this period, after the Corona virus threatened many interests and global economies for all.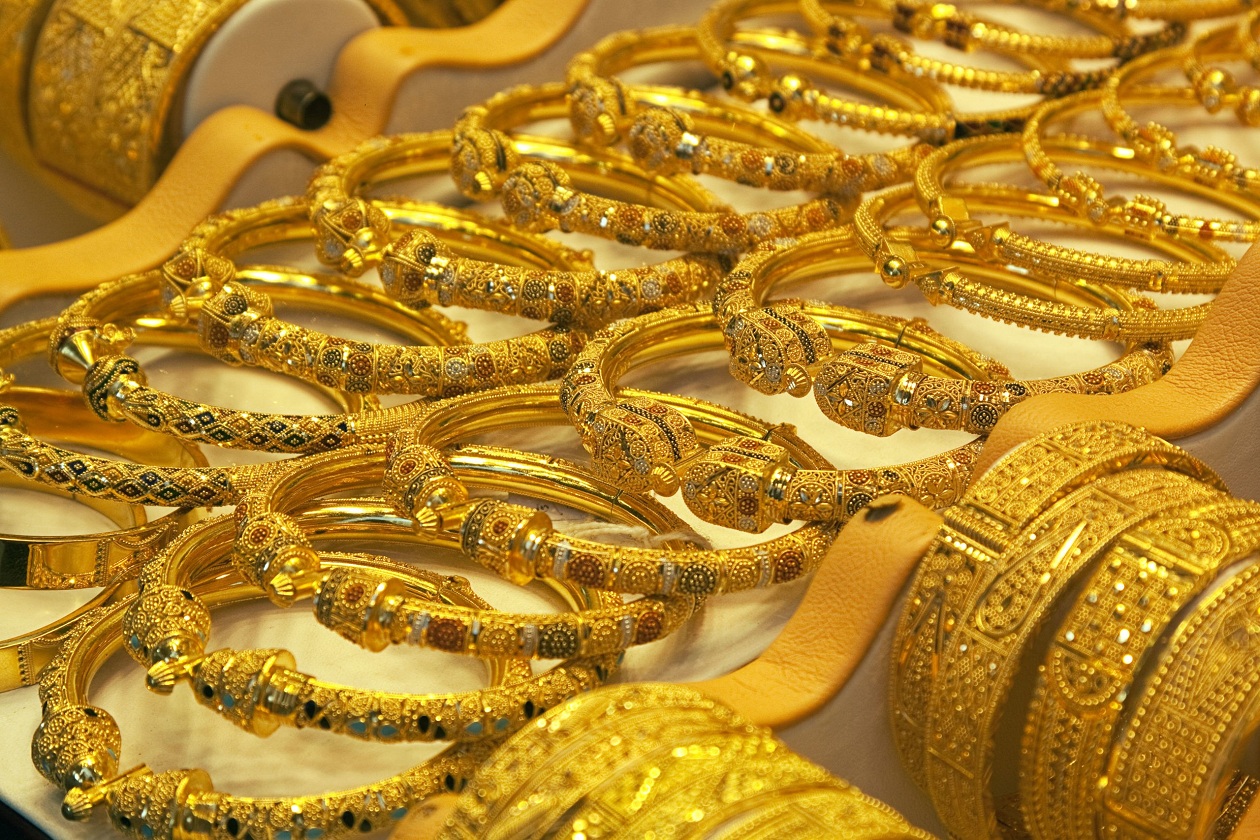 Gold prices witnessed a new rise with the beginning of trading today, where the price of a gram of 18 carat gold recorded a little 682 pounds per gram, while the price of a gram of 21 carat gold scored about 796 pounds, while the price of a gram of 24 carat gold was recorded during the morning trading today, 909 pounds. Gold pounds recorded 6636 pounds, while gold ounces recorded 1776 dollars.
For his part, Vice President of the Yellow Metal Division of the Chamber of Commerce in Cairo, "Ihab Wasef," affirmed that the global price of gold has witnessed a slight rise today due to fear of the Corona virus, expecting change in prices, whether locally or internationally until the current status quo and the conditions are stable, we ask Almighty God Almighty That the scourge be lifted from Egypt, its people, and all the countries.
Result in higher prices gold In the Egyptian market during this period about a state of great stagnation, which increased the suffering of gold shop owners during this period, and you can learn about the price of gold with continuous updating through the gold link in Egypt Fife, which is updated for all followers of the honorable site.