The world of influencers and the industry around them have woken up. And that's a good start, he thinks Mih Lovin, marketing expert with influencers. In the agencies he founded, he frequently coordinates campaigns with Instagrammers and more recently with TikTokers in Romania and may very well observe their behavior. His conclusion is clear: If there were no influencer agencies to coordinate the way of influencers in their pursuit of the audience, the landscape would be more like the Wild West than it is now.
I anticipate that without some education and empowering towards self-awareness, the new generations of consumers will have no free will and self-consciousness, these being gradually replaced by algorithms (choices are dictated by feeds, opinions influenced by context and of influencers, decisions made by apps).
I talked to Mih Lovin, founder of SQUAD, influential marketing company, about what the community of influencers looks like in 2020 and what were the effects of the slips that have shaken social media lately.
Wake Up Call for everyone in the industry
I think everyone woke up: influencers who would never have fallen into this trap are somehow happy to discuss the subject and do them justice in the absence, those who were able to make the same mistakes, feel that they have learned from the experience of others, brands I know how to be more responsible, client agencies know how to do better research, influencer agencies know they need to be more dedicated to educating people in their own community. Anything other than normal is essentially a time bomb.
The best part is that the topics of responsibility and ultimately common sense are discussed, and are discussed widely, vehemently, publicly, on all channels. To be in tune with digital, I'm glad that education topics are now viral and that the conversation is joined by people who normally did not pay attention to the area where skidding frequently occurred.
These topics are already being addressed more and more openly, including by the younger generations. LGBT, Black Lives Matter, Politics are discussed even in TikTok, where it is even the youngest generation. This is because the agencies that employ influencers have increasingly started to recommend that this type of opening be used. It is essentially a tap that has opened and will have an increasing flow. It's a general awakening after all.
Ethics for influencers in the Romanian online
Among the first commands I would put on the list of influencers are the following:
Make sure you have your spine and head on your shoulders.
You need to choose the right mentor. (manager, agency)
Learn marketing
Anticipate the evolution of the market.
The more mature an influencer's audience is, the more important and influential the credibility and integrity of the influencer is.
Obviously, the reverse is also true: those with a very young audience are very little affected by the lack of credibility, because their audience does not really understand the concept of credibility.
From the perspective of influencers, I believe that there is no future in influential marketing without having an agency or manager to guide you. In the good world, so to speak, of campaigns, brands, success, and especially of legitimacy, it is difficult (but not impossible) to enter alone. The easiest you are introduced by someone.
Influencers should be checked to the last pixel.
From the clients' perspective, it is necessary to do a background check on influencers, or to work with an influencer agency to make the process more efficient. Any new customer who enters influential marketing campaigns will probably make a mistake the first time. Either choosing the influencers, or the brief given, or the budget, or setting the expectations.
A kind of babysitter for content creators
I think that if there were no influencer agencies to coordinate or intervene as a route corrector in the way of the influencer through the audience chase, the landscape would be wilder west than it is now. I am referring especially here to those of the new generation, so younger in age, who now open their eyes to the world not only of audiences, but of collaboration with marketing.
And I say that, because from the perspective of a digital man who additionally runs an agency that has hundreds of influential marketing integrations and numerous creators in their own community, always when we start collaborating with a new content creator, we are surprised by the lack of understanding of the market and the brand / agency / creator relationship, but it also shocks us with the extra ease with which the influencer knows how to obtain the audience, natively, without any weight. Basically, the influencer of the new generation who grew up with the phone in his hand knows how to perfectly emulate a desire of the market and easily get metric results. Hence the idea that what makes him good as an audience can make him vulnerable in integrity.
Many of the creators who have audiences do not have them because they were educated in posts, but because they played according to the algorithm. They didn't go upstream, they went downstream, so it's possible that in the long run you forget who you are as a person trying to become what you see catching. It is a real problem and even more dangerous among young people in early generation Z, both as a follow base and from the creator's perspective.
I anticipate that without some education and empowering towards self-awareness, the new generations of consumers will have no free will and self-consciousness, these being gradually replaced by algorithms (choices are dictated by feeds, opinions influenced by context and of influencers, decisions made by apps).
Imagine a teenager's mind or even more obviously a child, who still does not have a real image of what he likes and wants. He will not know how to think on it's own, nor will he naturally have this opportunity, because everything will be dictated from outside his own person.
I would say that the most important real problem is the main reason why it is important to address the topic of ethics now.
A little psychology at Mih Lovin
The pursuit of popularity gives short-term results. You see it at any level. Sometimes I laugh that even the most respected people still upload a picture with someone they don't even really know. Clout chaser model. And this is a rudimentary form of need for popularity, whether we want to understand it or not.
There are many forms after all, usually the ones that gather the most obvious evidence are obvious and discussed. And most of the evidence is in those who really managed to use this tool successfully: influencers.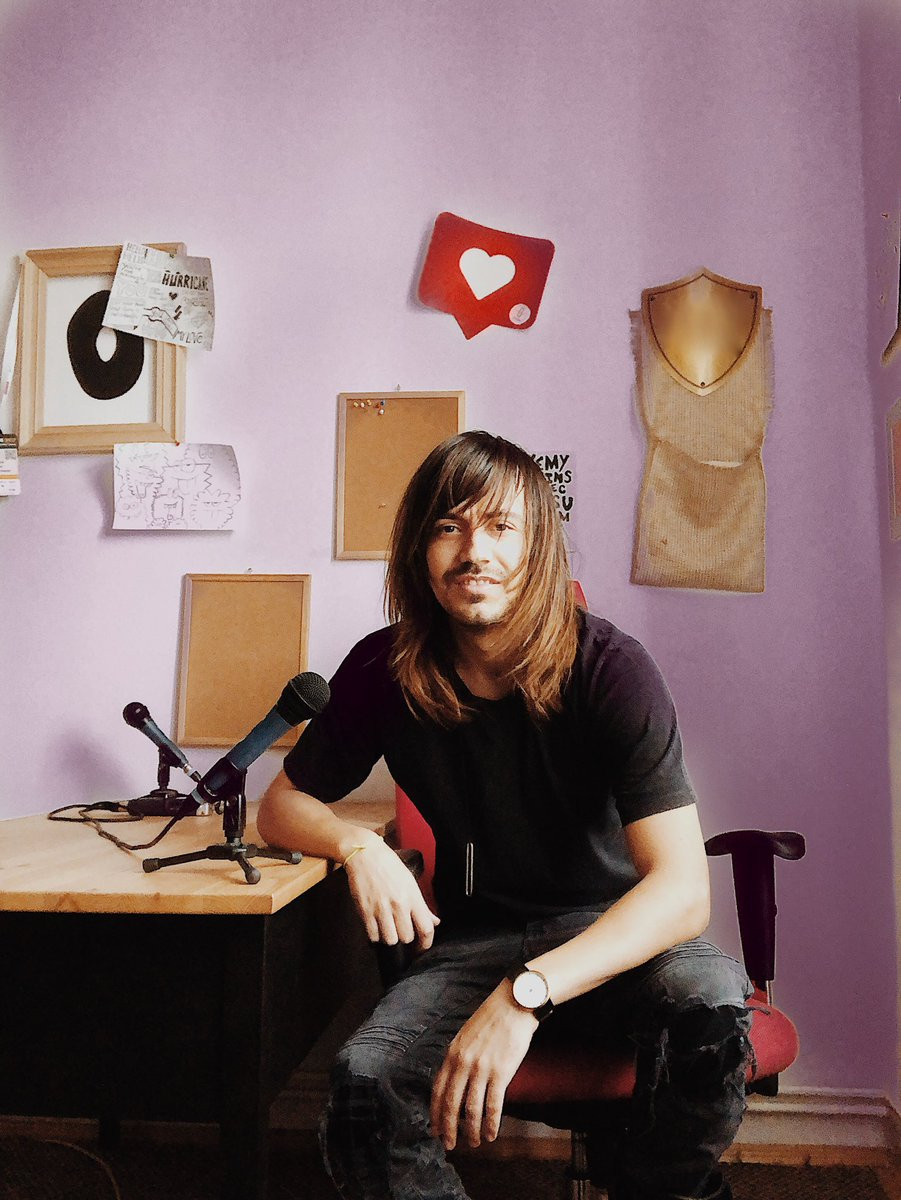 Lesson of the day: online accountability
I think that those who are lucky enough to catch the public, have the responsibility to do something good from it. They are forced anyway, that once their own audience matures, the influencer is in turn forced to grow or choose to lose those who have evolved, for the sake of a new wave of younger followers. It is a constant stage in the life of an influencer, that of being relevant for a longer time, for several age levels.
The responsibility would be greater for everyone if everyone accepted the same conventions under which it works. But the problem is that if one is responsible and is not rewarded for it and another is irresponsible but has collaborations with brands, the motivation of the good loses its power.
Brands must have the responsibility to try to curate the selection of people as much as possible. To give perpetually the possibility to the good ones, to come forward. Are the best smaller in audiences than the big ones? No problem, you collaborate with several keeping the size of the budget.
Brands require beautiful content that gives them reference content and results for xls. Influencers would like to be budgeted, but taking on as little as possible. The brands want a punctual collaboration but an exclusivity of 6 months. Influencers obviously want brand ambassador partnerships.
The best influential marketing agencies manage their projects here.
I don't think you even know how involved they are in this whole flow.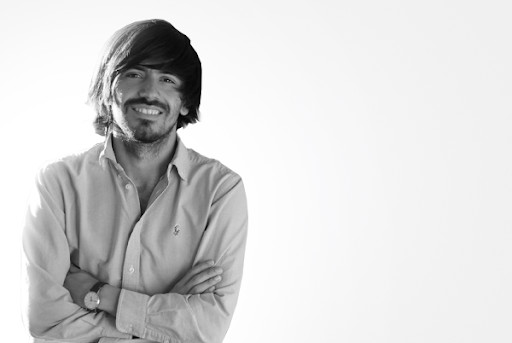 SQUAD, for example, is the only influential marketing agency in Romania that does not come from entertainment, which does not have a parent company subscribed to music but subscribed to advertising. And that completely changes everything.
For us, influential marketing has been and is a new tool to produce results, to generate change in people's mindsets, to launch new products, new people, to make conceptual successful projects that generate emotion and purchasing decisions, to to take if you want advertising in a new area in which to have paternity and to know of course the universe of influencers in which we were already directly involved, but not so assumed and extensive.
Entertainment, on the other hand, did not have as its client or final object the marketing objective, but the audience itself. To be more plastic, for some the audience is just a means, for others it is a goal.
Watching in the chain of influences
I think there will never be enough regulations and I think it's a zero-sum game if you go forward, very ahead, to project the maximum to which the most efficient regulation can go.
I think that influential marketing happens fixed in the period in which the regulations evolve, and when they reach their maximum, fixed then there will be no more influential marketing but only the average. The success of this tactic happens primarily during the period in which it transforms and not later.
We will be able to have a cleaner online environment by choosing to reward through campaigns and budgets that we know inside us that it is fair to support them. Each approved budget is a vote given to that person.