Long live the digital age! Find that one nice photo from years ago within a minute. Video calling with people all over the world. Reserve a shared car in no time. Effortlessly find your way in a strange city. Pay a bill immediately. Enjoy an endless and hyper-personalized stream of music. And look up, yes really look up everything you can think of. From someone who explains to you on YouTube how to sew a loose button on your jacket, to an analysis of the political situation in a country you had hardly heard of.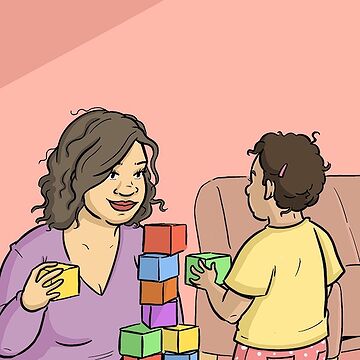 I am happy with the above possibilities: maybe I do have a little 'Cees' in me. I interviewed him for the theme Your dates and you and at 93 he was far from being digitally illiterate. On the contrary, he makes full use of the possibilities of the digital world. But of course I also see the dark side of the same technology. What impressed me most was the story of Sarah, whose life was completely disrupted by a government data machine. And while social media brings people together in surprising ways, it also creates mountains of misinformation and drives groups apart.
What have I learned myself while creating the theme and how do I handle my own data? And how do I find my way through the forest of (mis)information on the internet?
Technoparanoia
I have become more aware of the data I leave behind and have become more careful with it. That process had already been initiated for this theme. I use privacy-friendly alternatives for Whatsapp (Signal), for e-mail (ProtonMail) and search the internet via the search engine DuckDuckGo, which promises not to save any data from me. I neatly crossed out my Social Security number on copies of documents and recently called a rental car company to ask them to remove my information. They are small steps, but they are steps.
But how far will you go with this? Being critical can also turn into a kind of technoparanoia. Like that time when I was shocked that I got online advertisements about what I had just discussed with someone. Say, was I being tapped on my cell phone!? It's a theory that has cropped up on the internet in recent years, but the (perhaps even more disturbing) truth is probably that based on your behavior on the internet and social media, ad companies already have a good idea of ​​your life and your conversation topics.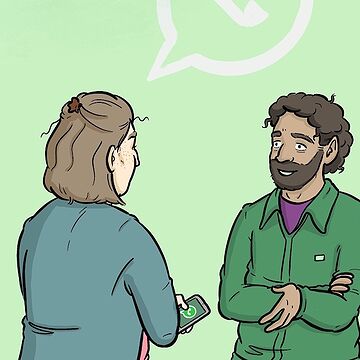 privacyparadox
I also notice that it is sometimes not practical at all to be consistently pro-privacy and careful with my data. Will I completely ban Whatsapp, like Ank did, with all the consequences that entails? No, as long as the majority of my social contacts go through Whatsapp, I probably won't. And will I continue to use a more privacy-friendly browser while it gives errors more often than Google's alternative?
I may be suffering from what researchers call the "privacy paradox." People generally say that the protection of personal data is important, but once it comes down to it, it proves difficult to put these concerns into action. For example, when you download and use apps, other factors appear to be more decisive, such as price, functionality and user-friendliness. Marianne Junger, professor, saw that too Cyber Security and Business Continuity from the University of Twente, and colleagues in a 2019 study† In it, students reported that privacy plays a limited role in their choice of a certain paid app on their mobile phone.
Junger does not find this approach to privacy and digital security very strange, if I ask her. "If you're sitting at the PC or using your phone, you're looking for information, reading messages, tindering or arranging banking. Privacy is a fairly invisible aspect of it and it's easy to forget that at a time like this," she says. That while there are risks involved in giving personal information to certain parties. For example, leaked data makes you more vulnerable to criminals who try to approach and rob you.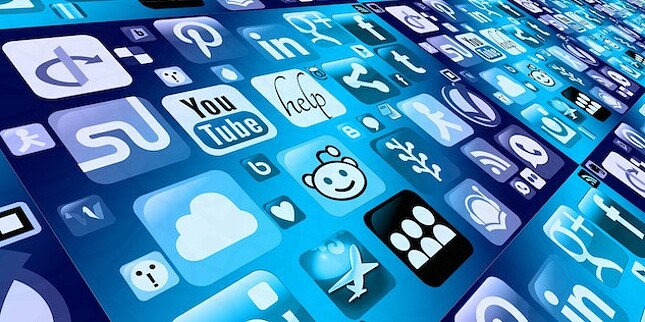 What role does privacy play in your choice of apps on your mobile phone?
Better handling of privacy and digital security is possible by better 'baking it in' in digital products and by properly informing users. As a developer, for example, make sure that data in apps is well encrypted and protected by default and that users know what information is collected and what happens to it. "Give people training courses or make them more resilient with, for example, games in which they learn this," Junger says. "Provide concrete examples and actions, because you learn nothing from TV commercials in which a kind of 'digital burglar' sits on people's roofs."
Privacy remains a balancing act. It is terrible that the tax authorities grossly violated people's privacy carelessly maintaining a list of possible fraudsters that was accessible to employees† It is also horrible to read that murderer Michael P. of the TBS clinic where he stayed in 2017 probably got many more options for leave. because he was able to conceal his past as a sex offender by relying on privacy legislation† During one of his engagements, he raped and murdered Anne Faber.
Imagine, we manage to guarantee one hundred percent privacy on the internet. You then have absolute control over who you share your data with. What kind of digital world is that? A sanctuary for anonymous bullies and criminals? You could say that the internet has already become that to a certain extent. Privacy is nice, but everyone must be held accountable, including for their digital actions.
More lies and reliable information
Then let's talk about the internet as an endless source of information. In a way, as a journalist, I earn my money with it. But how do I find my way in an information world where fake news or alternative facts travel as fast or even faster than the facts?
The short answer is: know your sources. I'm not claiming that a newspaper or scientific article is sacred, but it is generally more trustworthy than someone who shares or blogs (which is not to say that blogs are inherently unreliable). And Albert Einstein was sometimes wrong, but if someone emails me with the accusation that Einstein's theory is wrong (which happens with some regularity), I usually go for Einstein, because I know how many times his theory has been has been tested by scientists (which is not to say that his theory is irrefutable). Don't believe everything you see and read sounds like an open door, but it often comes down to knowing your sources.
In addition, checking information is actually easier than ever. You can easily forget that in an age of fake news and 'alternative facts', which attract a lot of attention. Someone who has a lot of experience in checking messages is Alexander Pleijter, assistant professor at Leiden University in the field of journalism and fact-checking. He is involved with News checkers, an initiative in which students of the Journalism and New Media degree program at Leiden University check messages online. Pleijter says that in addition to the mountains of misinformation, there is a wealth of reliable information. "Incorrect messages are refuted relatively quickly. And far-reaching investigations based on public data by, for example, research collective Bellingcat into how flight MH17 was brought down, was not possible at all before the internet era."
A digital perspective
There are caveats to the idea that nowadays we all live in our own (digital) reality where everyone has their own alternative facts. For example, misinformation seems to be a problem of recent years, but it is not, says Pleijter. In fact, it had always been there, from tall tales people told each other in the pub to war propaganda. "Only the way of dissemination, the speed and the reach of stories are different. In the past, maybe a few people would listen to your (strong) story in the pub, now you can publish something on the internet with the push of a button that quickly reaches thousands or even millions of people," he says.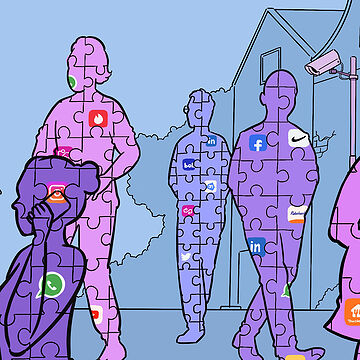 And yes – back to privacy and cybercrime – online crime is affecting more and more individuals and large companies, hospitals or even critical infrastructures. But according to Marianne Junger, that also has to do with the fact that the digital world hasn't been around that long. We just need to be a little more careful now. "As with crime in the real world, this trend is reversing: since the 1990s, crime rates have been falling due to things like better locks, doors and alarm systems," she says. "We now have to repeat something like this in the digital domain."
More and more data is also being collected, but there is also increasing attention to the way in which this is done. Laws force companies and governments to be open about how they handle data and that is a gain. I don't know if it's enough, but I hope that with this theme at NEMO Kennislink and with the exhibition Bits of You cultivated a little more data awareness.
---
Source: Kennislink by www.nemokennislink.nl.

*The article has been translated based on the content of Kennislink by www.nemokennislink.nl. If there is any problem regarding the content, copyright, please leave a report below the article. We will try to process as quickly as possible to protect the rights of the author. Thank you very much!

*We just want readers to access information more quickly and easily with other multilingual content, instead of information only available in a certain language.

*We always respect the copyright of the content of the author and always include the original link of the source article.If the author disagrees, just leave the report below the article, the article will be edited or deleted at the request of the author. Thanks very much! Best regards!
---