Based on materials Android Central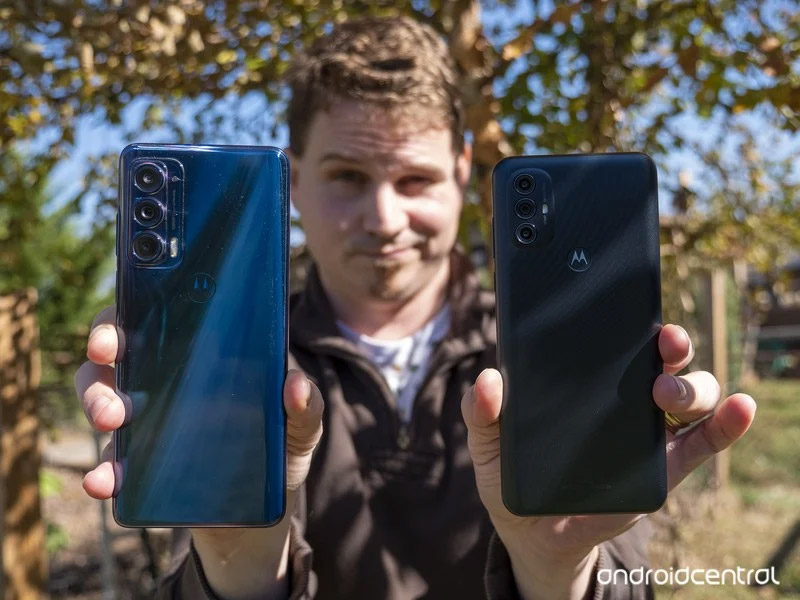 When we hear about the success of a particular company in the market, it is most often Samsung or Apple. Sometimes a host of Chinese brands are added, as well as Google with its own vision of Android. But one does not hear about the Motorola brand so often, all the more surprising to learn that such phones not only sell well, but even became number three in sales in such an important market as the American one. Considering that only Apple and Samsung are ahead, the result is impressive. Meanwhile, as of the end of this year, it was Motorola that took the third place in terms of total sales, and before that it had demonstrated explosive growth, surpassing almost all competitors in the US market. And all this is not due to the sale of some mega-successful flagship.
Motorola has not rolled out some incredibly innovative device like Galaxy Z Flip 3, did not show something as productive and with gorgeous cameras like Pixel 6, or even devices with such a long lifespan as Fairphone 4… Against. Motorola's success is connected with the most boring devices for everyday use, which cannot offer anything more than just work and are not too expensive.
And this is no coincidence if you listen to the head of the North American division of the company Doug Michau (Doug Michau). The brand's strategy is a classic version of "the quieter you drive, the further you will be". And it works when you look at the sales numbers, which show that Motorola is once again a significant player in the US market. And it relies on high quality budget devices.
What you need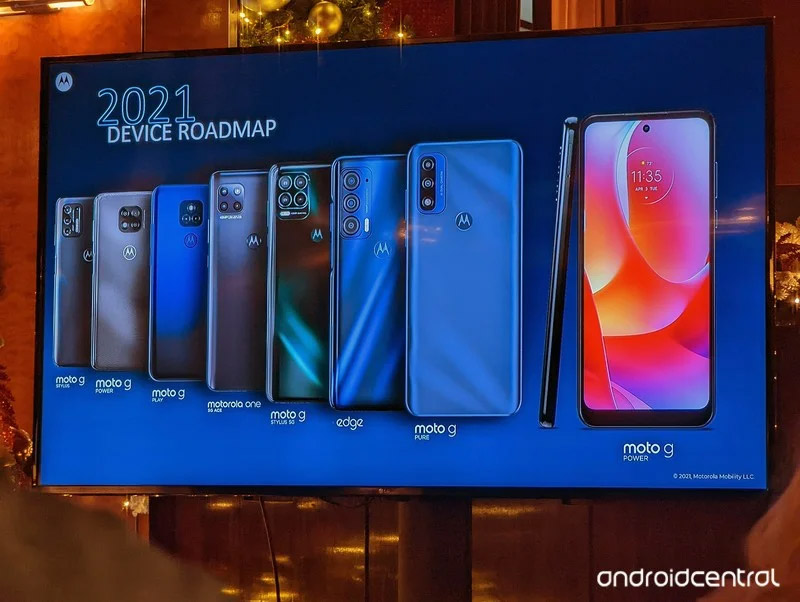 The company recently announced the device Moto G Power (2022), a $ 200 smartphone that looks nothing attractive at first glance, but according to Mr. Michaud's explanation, this is a phone that meets important consumer needs at its price point. Such buyers are concerned about two aspects: the screen size and long battery life, and it will be difficult to find fault with Moto G Power (2022) for these parameters. But the question remains why such an ordinary device was awarded a separate official launch. And the answer to it is that this is the market now.
According to Counterpoint Research, Lenovo (and Motorola, if you forget, a part of Lenovo) in the US market is consistently kept among the significant suppliers, although the best achievements of the past years are less than 10%. However, here it is necessary to take into account that until 2018 the company was at all among the "others", losing not only to Samsung and LG, but even to the now expelled from the US market by ZTE.
But over the past two years, the American market has turned upside down. For starters, the two largest Chinese businesses, Huawei and ZTE, have been identified as threats to US national security. It became difficult to buy their smartphones, so their market share inevitably had to go to someone from the players who did not fall under the yoke of the American authorities. But then several companies at once pulled themselves away: HTC made a bet on virtual reality devices, and LG decided to curtail the production and development of smartphones altogether. So Motorola has a chance to gradually strengthen its sales in the absence of major competitors, while being an alternative in choosing between Samsung and iPhone, since there are no others left.
And the company made full use of their chance. From a few percent of the market, at the end of the second quarter of 2021, it delivered 12% of all smartphones to the US market. Considering that back in the 4th quarter of 2020 its share was only 3%, the growth is enormous and very fast.
Despite the fact that 12 or even 24 months seems very long for the consumer, from the point of view of a large company it is very fast. The timing of the development and launch in the production of a smartphone may differ, but in general it is safe to say that a large manufacturer will not be able to change its plans for device releases in a year or so.
According to Doug Michaud, the company switched to what he called "an ongoing marketing campaign." Rather than adapting to ever-changing market conditions, Motorola develops a portfolio of phone models and evenly supports them with advertising, which will have an effect that will be visible a few months after their debut, while most other smartphone manufacturers tend to spend most of their marketing budget up front during phone launch.
In short, it seems that Motorola, despite not planning a sharp jump in its own sales, managed to create a successful portfolio of smartphones for 2021, which helped it easily take the vacated place, increasing its market share at times. It's hard to say for sure how much of success is actually the right choice of strategy, and how much is just a lucky coincidence, but in any case, the brand clearly got the most out of the situation.
Deliberate refusal to innovate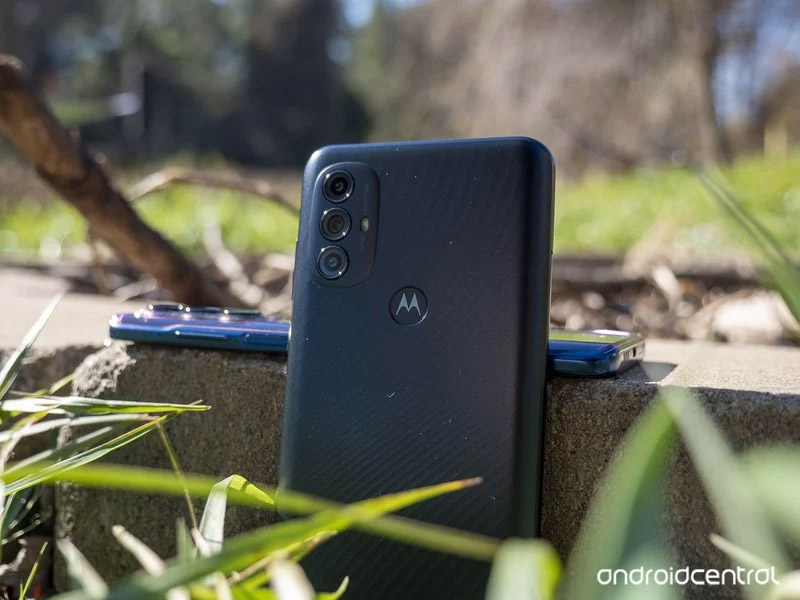 Lenovo is very fond of using the phrase "significant innovations" when talking about their development of mid-range and budget-level devices. Words that seem like empty words when compared to what is usually meant by the word "innovation". Apparatuses like Moto Edge (2021) they are not bad in themselves, but if you start comparing them with competitors, they will surpass them in every parameter. And this despite the fact that Motorola has always been famous for at least an unusual approach to creating phones. Now she arranges presentations of boring devices, but even in the recent past she had "modular" devices from the Moto Z line, and a customizable Moto X, and even a retro-style clamshell Moto RAZR 5G.
But the market clearly demonstrates that expensive and unique phones are not at all what most buyers want right now. After a year and a half of chaos caused by the coronavirus pandemic, even in the United States, fewer and fewer people are willing to spend a thousand dollars to buy a new smartphone. Most need a phone to make it work and be as cheap as possible.
According to Doug Michaud, buying Motorola becomes the smartest choice, because for your money you get the most features and product quality. And this is where Motorola wins in the field where its competitors have suffered defeat. Brands such as OnePlus, which offered a smartphone with flagship capabilities, but for $ 400, could not keep the price tag, and now offer the "right" flagships, but for an amount close to $ 1000. OnePlus has unveiled the Nord series in the US in 2020, updating this year to North 2, but it returns to the mid-budget segment, where Motorola already has a dominant position.
Last September, analysts from International Data Corporation (IDC) reported that over 70% of all phones on the market are in the entry-level and mid-range category. That is, most buyers are not willing to pay more than $ 400 for a new phone. And this statement will be true until the end of 2021. Now let's look at Motorola. All of her 2021 releases are under $ 400. The only exception is Motorola Edge (2021), which costs $ 700, although its price at the start of sales was reduced to $ 500. Add two and two and we get the answer that Motorola could not fail to be successful in sales this year.
A year without a flagship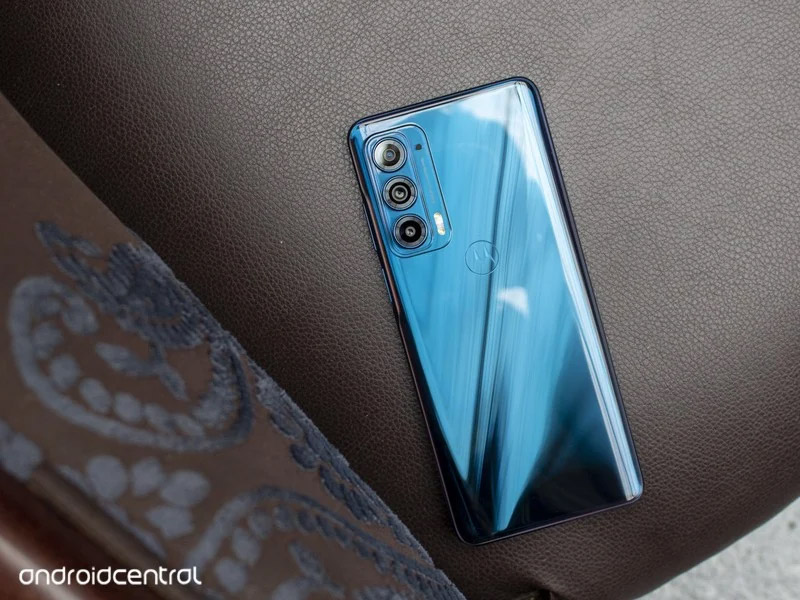 In recent years, Motorola has devoted a lot of effort to creating flagship devices, but in 2021 no "real" flagship has appeared. An explanation for this from Mr. Michaud is also available. It's all about the general stagnation of innovations in the market. "On the US market, when we looked at exactly what our channel partners have and what consumers are looking for," he said in an interview with an Android Central spokesman, "we just felt like we didn't have the right product."
That certainly says a lot about the products that Motorola actually makes and what the company is willing to go to to create a product that consumers will actually buy. But whether this year's awareness of the pointlessness of releasing imperfect flagship products, or whether the supply chain constraints affecting everyone and everything in the industry played a big role in this year, we may never know.
As for innovation, Motorola took the time last week to announce the "312 Labs". This is a new initiative aimed at improving the company's position in the research, development, design and overall development of devices entering the market. This is part of Lenovo's plan to double its R&D budget, Doug Michaud said, with a significant portion of which will now be allocated to 312 Labs.
312 Labs is not exactly a laboratory in the physical sense, but rather a way for Motorola and Lenovo to implement a more expedient way to promote their products. And here it should be borne in mind that we are not only talking about smartphones, and even at the presentation it was not about them, but about a new augmented reality system Snapdragon Spaces and Motorola's involvement in this project from Qualcomm.
So this year we will definitely not see a flexible smartphone from Motorola, and maybe next year too, but from 2022 we can expect interesting announcements from the brand. Moreover, Motorola continues to believe that their brand still finds an emotional response and arouses affection, and therefore it is necessary to work in that direction in order to anticipate the desires of loyal consumers. At the same time, the deliberate abandonment of the flagship this year did not harm the company's sales. On the contrary, if the numbers were right, it made sense. But further growth of the company will require more than long-term marketing support of devices. For example, extending device support times – for a start.
---
Source: Mobile-review.com — Все о мобильной технике и технологиях by mobile-review.com.

*The article has been translated based on the content of Mobile-review.com — Все о мобильной технике и технологиях by mobile-review.com. If there is any problem regarding the content, copyright, please leave a report below the article. We will try to process as quickly as possible to protect the rights of the author. Thank you very much!

*We just want readers to access information more quickly and easily with other multilingual content, instead of information only available in a certain language.

*We always respect the copyright of the content of the author and always include the original link of the source article.If the author disagrees, just leave the report below the article, the article will be edited or deleted at the request of the author. Thanks very much! Best regards!
---