Vitória de Setúbal's interim coach, Albert Meyong, believes that his team is in a position to beat Paços de Ferreira on Saturday, in a match of the 30th round of the 1st soccer league, and reverse the negative cycle.
After the announcement made Thursday of the club's termination with Julio Velázquez, the former assistant of the Spanish coach, who had already been at the head of the team between the ninth and the 11th round, assumed the position with the belief that he will put her on the track of triumphs.
"The team is doing well and feeling the need to win again. The players are prepared to be able to turn the situation around. They know that we need to win and that is what matters. We will try to return to victory tomorrow [sábado]", He stressed at the press conference.
Albert Meyong admits to being surprised that Vitória de Setúbal now has only three points advantage over relegation places, when he had 12 points before the stop due to the Covid-19 pandemic.
"We are in a situation that we did not expect a month ago, but football is like that. I will not change anything. They are the same players that gave the fans a lot of joy here. We had a conversation and they are prepared and motivated, so I don't think I need to do much. Just show your desire to play and win. This is what the city and the club need ", he stressed.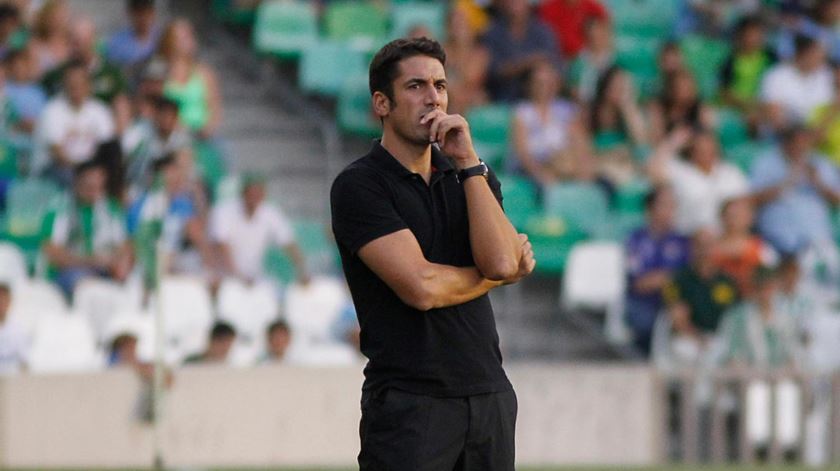 The 39-year-old former Cameroonian striker, who rejects the idea that his players could be discouraged because they come from a long cycle without winning (11 consecutive games without triumphs), recalls that nothing is decided and that there are worse clubs.
"Unmotivated? No. We are talking about a group of professionals and we are playing in a championship that is not over yet. There are five games to go and there are two teams behind us. We are not well positioned and what to say about who is behind us. We always have the advantage of having three more points than, for example, Portimonense. Not everything is bad, "he says.
Asked if he will remain in office until the end of the season or just in the duel against Paços de Ferreira, Albert Meyong guaranteed that his focus is now different and that in the future we will see what happens.
"I am a club employee and I am in charge as an interim. I don't know what that means in Portuguese, but it must be for a while. What worries me now is tomorrow's game [sábado]. I don't know if I will be against Aves or in the following games. The direction decides. They asked me to be here and they know that I will do my best to help. Then we'll see what happens, "he said.
The coach will not be able to count against the punished with the punished Zequinha, Sílvio, Leandrinho and Guedes. Despite the setbacks, Albert Meyong has full confidence in the alternatives he has in the squad.
"I am not worried. If I were, I probably wouldn't be here. I have enough players to be able to go around. Of course, there are influential players who certainly played on Saturday, but we have a large squad and we will have eleven and some on the bench, so that is more than enough. The players I have give me a full guarantee for tomorrow [sábado]. I am sure that we will play a great game and end up winning ", he stressed.
Vitória de Setúbal, 16th place in the I Liga, with 30 points, and Paços de Ferreira, 13th, with 31, face each other on Saturday, starting at 17:00, at the Bonfim Stadium, in Setúbal, in a game that will be refereed by João Pinheiro, from the Braga association.