Hello.
It's a common thing when you start to dig one topic, and it pulls along with it others, no less interesting. For a story about how the operation of the same smartphone with different firmware on the operators' networks differs, I turned to Alexander Dzhakonia, head of the MegaFon laboratory in St. Petersburg, for help.
They caught on with their tongues, remembered mutual acquaintances, discussed why and why such a laboratory is needed. The conversation assumed ten minutes at most, in the end it lasted almost two hours. Material for several articles, but I caught myself thinking that no one had ever publicly talked about the laboratory.
What does the laboratory do? Tests subscriber equipment, such as smartphones, tablets, modems and routers. Infrastructure equipment is being tested in the R&D division of MegaFon. Initially, the task was straightforward – to test everything that is sold in the MegaFon retail network and partner retail. After several years of work, the laboratory began testing not only "its own" devices that MegaFon sells, the range of such devices has expanded. Third-party devices are brought to the laboratory by the manufacturers themselves, they pay for their testing, since at the output they receive recommendations on how to improve the radio part, fix the firmware for better work in Russia. We can say that this is a kind of word of mouth, when it has become a good form for manufacturers to receive laboratory recommendations, they allow them to compare favorably with those who do not use such a setting of their equipment.
Here you can nod your head and say that, they say, there is nothing new in this, many operators use simulators, run their devices on them. And the manufacturers themselves use simulators to understand how their smartphones will work at certain frequencies. The uniqueness of the MegaFon laboratory is that it is a real mobile network, separated into a separate segment, neither logically nor technically connected with the usual operator's network, which subscribers use. This test network supports both 2G, 3G, 4G and 5G. The radio part is represented by base stations that "shine" into separate, shielded rooms to isolate themselves from other networks, and there is a separate transport segment for Internet access. According to the settings, this is the same commercial network "MegaFon", which differs from a large network only in the number of base stations, there is no need for several thousand stations per city.
For example, Alexander cited one of the reasons why the network in the laboratory is isolated from the regular MegaFon network: "We receive different devices, recently it was widely discussed that push-button phones can contain Trojans that send paid SMS, however, they can be and in smartphones. It is impossible to catch this behavior one hundred percent, this is a probabilistic story – you never know under the influence of what factors the Trojan will start working. You don't know when the phone will start sending messages to a Chinese or Indian site. There is previous experience from which we understand which events can become a trigger. Therefore, we recreate them, try to find the conditions under which the Trojan should be activated. It is impossible to do this on a live network; here you need an isolated segment to create the events we need. Once upon a time, many push-button phones that came to us sinned with such Trojans, and we cleaned them out, today this happens less and less often, the suppliers themselves are interested in preventing this from happening, and we share our experience on how to achieve cleanliness in such devices.
We do not have a punitive function, there is no task to prevent MegaFon from letting the supplier into retail. Our task is to help suppliers, to make their product better, this is a win-win strategy. And knowing where to look, what to check, manufacturers can make the device better for the consumer, and it will more easily pass all tests.
For example, we found errors in a model of a popular modem at a large Chinese manufacturer, which caused a malfunction. The engineers of this manufacturer were puzzled, the device is sold all over the world, but only we caught the mistake. Thanks to us, the error has been corrected. "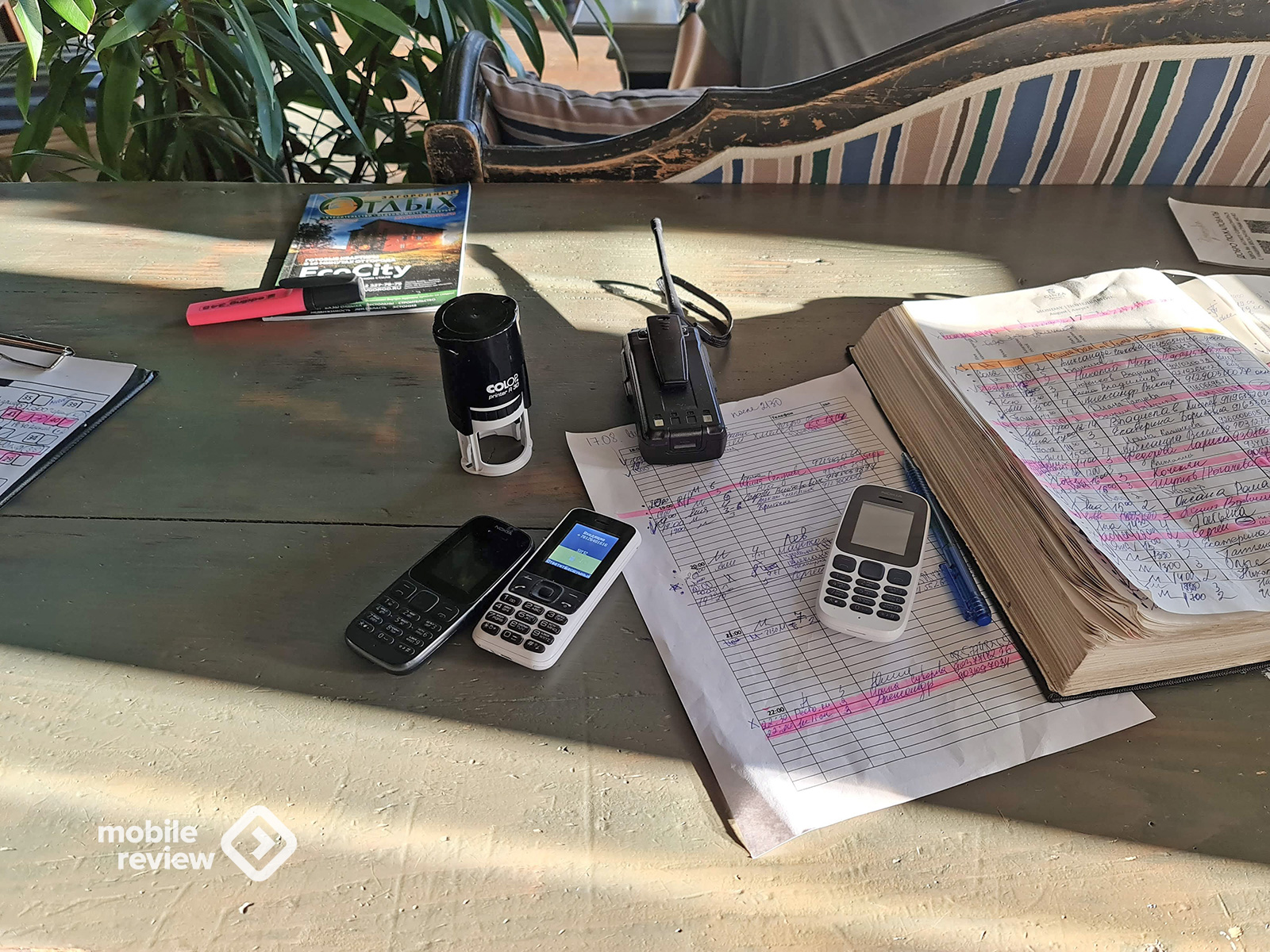 There were several materials about trojans in push-button telephones, and not only here, the topic constantly pops up. But usually they are present only in models of C-brands, they can get into the firmware of the device either in China or in Russia (which happens much less often, but still happens). Let's go back to the laboratory.
It is clear that the MegaFon laboratory is aimed at ensuring that at the output any device is optimally configured to work on the operator's network. But the improvement of the radio part is happening not only for MegaFon, field tests are carried out both by manufacturers and by the laboratory itself – the improvement of the radio part with corrected parameters is visible on all networks in Russia, just for MegaFon the result is the maximum.
Alexander gave a great example that I want to share with you. Conventionally, we can say that there are "bad" and "good" devices, and when a person buys a smartphone, it automatically becomes the best for him. Any problems that occur on the network are automatically transferred to the operator, he becomes to blame for them.
For example, bad calibration between the antennas of the device and the chipset is often encountered, this leads to the fact that the device incorrectly measures the signal level from the base station. As a result, it says that it needs so many radio units, but in fact it is in a low signal level and cannot use the allocated radio units. This leads to the fact that the device itself spends more energy on transmitting and receiving data, the network is loaded for a longer time than was necessary. Some of the information is lost, but the radio resource is limited. This leads to the fact that the network works worse for many subscribers, resources are used irrationally. Moreover, a bad device makes it worse not only for itself, but for everyone around. If you have such a device at the base station, then on a good device you may not get the maximum speed, since the resource is occupied by a neighbor. Ideally, our goal is to make sure that most of the devices on the network are "good", that is, use resources correctly.
An equally old topic is how people evaluate smartphones by their appearance. For example, they see a device in Russian retail, find its "analogue" in China for other money and then complain that it does not work well in the network. Smartphones are created universal, but they require customization, and this setting is not even for a specific country, but also for a specific operator, since it is unique. Networks are becoming more and more complex, as devices are acquiring dozens of network functions. And this complicates their interaction.
At the very beginning of the laboratory's work, we had a situation with one C-brand, it hit the store shelves bypassing our laboratory. Big ad campaign, good sales and about 40% returns. This story taught us that it is necessary to test all equipment, without exception, and now this is the rule. We do not deviate from it.
Coming to the MegaFon store today, you can be sure that any equipment sold there is configured to work on the MegaFon network in the most optimal way. As far as I know, no one in Russia, except us, does anything like that. "
Almost a decade ago, one of the key topics at conferences was the management of a zoo of devices that connect to operators' networks. Infrastructure providers like Ericsson or Huawei talked about what they do to prevent poorly configured devices from overloading the network, as they are limited in their capabilities. That is, the situation is regulated from two ends, and as far as I understand, everyone, except for MegaFon, rely on the solutions of suppliers, do not try to tune those smartphones that people have. Alexander made a very interesting comment about this: "Our colleagues from Qualcomm shared a study that says that if you have an average antenna sensitivity 3 decibels less in a fleet of devices than is required by the standard, then for the operator this means the need to build 30 40% more base stations to provide the same level of service. This is a lot of money. And it is clear that it is easier to solve the problem before it becomes visible on the network, to anticipate it ".
Very often people do not fully realize that telecom is always a balance of different factors that need to be chosen correctly. For example, the issue with the number of base stations, the quality of their work can be solved in another way – to raise the power at the subscriber terminals. But then they will instantly be discharged, you will have a connection, but you will have to live near the outlet. I think that the majority will simply not be satisfied with it. From this material, you saw that everything needs a common approach and a compromise. The uniqueness of the MegaFon laboratory does not raise any questions for me, and the uniqueness within the framework of both Russia and the world. There are few such laboratories in all countries, so we can be glad that we have it. Our conversation with Alexander will be enough for a few more materials, so wait for their appearance, let's talk about other, not so obvious aspects of the operation of devices on operators' networks.
---
Source: Mobile-review.com — Все о мобильной технике и технологиях by mobile-review.com.

*The article has been translated based on the content of Mobile-review.com — Все о мобильной технике и технологиях by mobile-review.com. If there is any problem regarding the content, copyright, please leave a report below the article. We will try to process as quickly as possible to protect the rights of the author. Thank you very much!

*We just want readers to access information more quickly and easily with other multilingual content, instead of information only available in a certain language.

*We always respect the copyright of the content of the author and always include the original link of the source article.If the author disagrees, just leave the report below the article, the article will be edited or deleted at the request of the author. Thanks very much! Best regards!
---