Citrus reticulata subsp. unshiu, the Satsuma mandarin, is among the hardiest fruit citrus fruits, capable of producing in many French regions. It is grown in pots or in the ground with some acclimatization care.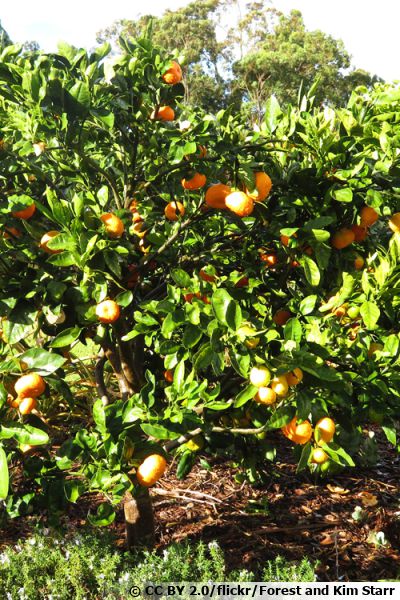 Botanical
N. scientific Citrus reticulata subsp. Unshiu
synonyms Citrus unshiu
Family Rutaces
Origin Asia, selected in Japan
Bloom March April
flowers blanc
Typecitrus
Vegetationfruit tree
Foliage persistent
Height6 m in the ground, 2 m in a pot
Plant and grow
hardiness hardy, up to -9 -15 C
Exposition sunny
Solrich and draining
Acidity neutral acid
Humidity normal fresh
Usedude, open ground
Plantationspring, t
Multiplicationgrafting, cutting
Sensitivity scale insects, fungal diseases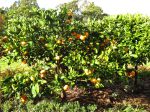 Citrus reticulata subsp. unshiu formerly simply named Citrus unshiu gives the Satsuma mandarin, still sometimes called " Mikan ". the genre Citrus belongs to the family Rutaceae, which includes all citrus fruits.
Satsuma mandarins or mikans are earlier and have good taste qualities. They are very juicy and usually seedlessbut especially the satsumas are part of the hardiest citrus fruits.
Citrus reticulata subsp. unshiu is a japanese citrusappeared by mutation more than 500 years ago, which allowed several centuries of varietal selection, therefore a large choice of cultivars from Japan or other countries.
This hardiness combined with the precocity of the harvest opens the cultivation of mandarins to colder temperate climates, which offers the pleasure of picking mandarins in your garden.
Description du mandarinier Satsuma
Citrus reticulata subsp unshiu is a tree 2 to 5 m highfrom slow growth, ramified with erect then drooping branches. Its foliage is persistent (down to -7°C) and aromatic. It is very spiny.
Its dark green leaves are lanceolate, elongated, narrower than in other mandarin trees, they have a petiole slightly winged.
His flowers are whitewith a corolla simple with 5 petals, often arranged in a small bouquet. They smell good, and are pollinated by insects, especially bees. Satsumas are self-fertilea single tree is enough to obtain fruit.
Satsuma mandarins have a thick, pleasantly fragrant pericarp, juicy flesh and most often seedless. Their taste depends a little on the climatic conditions and can therefore vary from year to year. They are generally good fragrant and sweet fruits; don't be too quick to judge the tangerines of a young satsuma plant.
How to plant and grow the Satsuma mandarin tree?
Cultivation in the ground
Citrus reticulata subsp unshiu is one of the best frost-resistant citrus fruits, especially grafted on Poncirus.
Possible geographical areas for satsuma: in France where satsumas can be grown in the ground and will have enough heat to obtain proper ripening of the fruits: all the regions where the olive tree growsi.e. a wide Mediterranean belt, below the Massif Central, a wide belt on the Atlantic coast, Finistère, northern Brittany and the tip of Cotentin.
A wide coastal strip that goes from the middle of Brittany to Belgium allows it to be grown successfully in the ground, but with however a more uncertain fruit ripening. With this global warming, it's tempting! Instead, look for early varieties: Hashimoto, Okitsu, Miyamoto, Saint Ann, Clausellina, Ueno, Yamakawa Iwasaki…
Elsewhere, i.e. when the cold drops regularly to below -7 °C, temperature which generally causes the leaves to fall, its cultivation remains possible, but the fruiting is more difficult. It will then be preferable to grow the satsuma in a pot.
The satsuma is installed in the ground in the spring with a exposition hot (in front of a wall that reflects the heat, in the middle of a courtyard, or at the bottom of a vegetable or raised basin), sunny and sheltered from drying winds.
He tolerates a pH between 4.3 and 8.3 and needs a rich land and relatively draining: potting soil well decomposed will be mixed with the free land of the garden.
The young satsuma mandarin tree is more vulnerable to lack of water and to frost during its first 2 years. During this period it is therefore watered regularly as soon as it is a little dry, and possibly protected with a veil ofhivernage during the coldest days. Once its first 2 years have passed, you have successfully acclimatized!
manure : be careful, citrus does not like manure, but, gourmand, it greatly appreciates well-decomposed compost. A top dressing each spring is recommended.
The culture of Citrus reticulata subsp unshiu in a pot
This Satsuma mandarin tree tolerates pot culture very well, which makes it possible to put it under shelter, frost-free in winter, in an unheated veranda, in a greenhouse, or in an unheated bright room.
As soon as the bulk of winter is over, it is best to put it back outside, in the sun, this also allows the bees to work on its flowers, otherwise it will be necessary to pollinate by hand (with a brush) to obtain fruit. .
The Satsuma mandarin tree can be installed in a citrus soil or a homemade mixture, either silt + compostor non-calcareous garden soil + potting soil, plus a little charcoal.
water at non-calcareous water when the soil in the pot is almost dry, but do not over-water, otherwise the leaves will turn yellow. The mandarin plant should not be permanently soaked in water.
When repotting in a larger container or transplanting, care must be taken: these citrus trees do not tolerate root disturbance well. We eventually unroll 1 or 2 roots from the bottom without breaking them, then we replace by scraping a little of the substrate worn on the surface without insisting too much, and finally we put it either in the ground or in a larger pot.
When the pot is already big, we just renew the soil on the surface.
Fertilization of inputsfertilizer special citrus liquid are recommended for pot culture.
Fruit harvest and maturity
In citrus fruits, the maturity of the pulp, of what we eat, is independent of that of the peel. Your still green satsuma mandarins, which are produced from September to December, can be quite consumable. The bright orange color of the epicarp, so valuable for marketing, only appears after cold treatment; it has no taste interest.
To feast even more, it is advisable to pick them, and let it rest for a week in the house before eating them: it allows them to become sweeter.
When the fruit becomes too ripe, the peel no longer adheres to the fruit quarters: the fruit softens.
Species and varieties of
Citrus
The genus includes about 15 species. The Mexican lime and the Tahitian lime are the most cultivated
Sheets of plants of the same genus
---
Source: Au Jardin, conseils en jardinage by www.aujardin.info.

*The article has been translated based on the content of Au Jardin, conseils en jardinage by www.aujardin.info. If there is any problem regarding the content, copyright, please leave a report below the article. We will try to process as quickly as possible to protect the rights of the author. Thank you very much!

*We just want readers to access information more quickly and easily with other multilingual content, instead of information only available in a certain language.

*We always respect the copyright of the content of the author and always include the original link of the source article.If the author disagrees, just leave the report below the article, the article will be edited or deleted at the request of the author. Thanks very much! Best regards!
---