The mayor of Magadan ordered to put in order a monument to Lenin on Gagarin Street. On the eve of the townspeople began to upload to the network photos with the updated monument to the leader of the proletariat. They were shocked by his appearance. The fact is that they decided to protect Lenin from bird gatherings – for this, metal spikes were installed on his head. In this form, he began to resemble a character from the horror film HellRaiser.
Lyubov Batanova, a resident of Magadan, shared: "This is horror, my child says – Lenin was not bald, but now with hair. I don't know what to say, and who could think of that."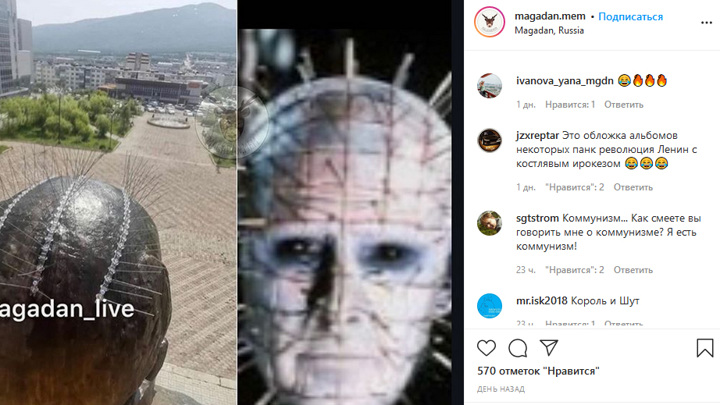 Protection against birds on the monuments is called "anti-pimple spikes", informs GTRK "Magadan"broadcast on channels "Russia 1" and "Russia 24". Previously, a monument to Lenin was washed several times a year. At the same time, public utilities were forced to use special solutions.
In fact, there are several methods of protecting monuments from bird droppings – mechanical, acoustic and sound. But metal spikes are the most reliable. It is not afraid of rainfall and serves up to 4-5 years.