Remember the Ophir Kopel? The former midfielder, who was one of the most prominent footballers in Israel in the 90s, is already 45 years old today and in a special interview with Sport1 he recreates his great moments. From the stories in the youth department of Hapoel Petah Tikva, the immigration to the alumni of the period at Maccabi Haifa, the great disappointment at Maccabi Tel Aviv to his retirement in grief at the age of 28 due to injury.
Ophir, where have you gone?
"Today I am a physical education teacher for special education children. Children with multisystem disorders who are on the spectrum of behavior. The school is in Bat Yam, and I have been employed there for a second year."
Wow. How did you get into this special role?
"At the age of 40, I started studying at the Kibbutzim seminary, and I am in the position. In addition to that, I also coach the second boys' group in Ashdod."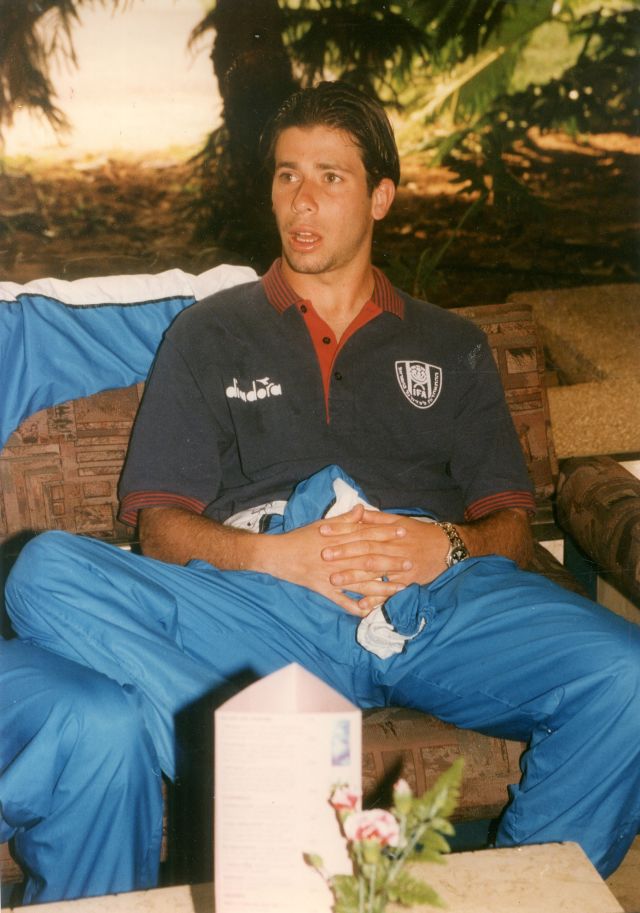 Take us back. How did your path in football begin?
"Like many children at the time, I started judo at the age of six. At the same time I enrolled in the Hapoel Petah Tikva football school. My first coach was Yosef Goldstein, who was a famous former footballer for Maccabi Tel Aviv and the Israeli national team. "Forget it. Later, Gideon Marcus trained me and he shaped my character on the field."
Rumor has it that at the age of 14 you were already training with the senior team, with Abram Grant.
"It's one of Grant's insanities. At the age of 14, training with Hapoel Petah Tikva's golden generation players twice a week was inconceivable. I loved the club and the first goal in fulfilling my dreams was to play in it. I was preceded in death by Danny Niron and Eli Abarbanel. Big names like Rafi Cohen, Bnei Kozushvili, Alon Hazan, Eli Mahfud, Eitan Bodniuk, Nir Alon, Gili Sabo, Nir Levin and others played there at the time. It was very challenging and exciting. "
Who did you admire at that age? Who was your inspiration?
"As a kid I admired Brian Robson and Luther Mathews, and of course Diego Maradona. At the age of 15 I flew with my dad to the 1990 World Cup in Italy, we saw some games and the final, in which Germany defeated Argentina. It ignited the imagination."
And in terms of Israeli actors, who did you admire?
"Tal Benin. He was a special player. I followed him, his ability to integrate the game as a back midfielder of the time and be a playmaker from behind. He was aggressive and knew how to destroy the opponent's attacks and build the team's game."
"My parents had a special part in my progress," says Koppel. "Parental support for a player at the beginning of his career is very important. There is a difference between support and involvement. My mom was there on the pitches and my dad took care of documenting every game of mine. I have photo albums at home of everything I did and it's exciting to see how it all started."
And you already have an heir that you support?
"My eldest son, Ili, 13, who I believe will become an actor. He will need my character, we will wait and see."
Nissim Calderon, A football historian and manager of Ofir's youth team at Hapoel Petah Tikva, shares with us a story from Koppel's time as a teenager in the department: "Ophir was marked as someone who will go far at Hapoel Petah Tikva. We saw an ambitious boy who loves football. "The 50's and 60's. There was once a game in the youth team, and the coach decided to replace him. Ophir nervously threw away his shirt and made it clear that if he did not apologize he would be removed from the boys' team. Then he apologized, and he learned everything and progressed as a footballer."
And back to Kopel. "My first coach in the seniors at Hapoel Petah Tikva was David Schweizer, a coach and legend. Then came Moshe Meiri, the Czech Jan Fibrnik and Guy Levy, who promoted many young players to adulthood. "Zavik Zeltzer also coached me and with him Hapoel Petah Tikva won the state cup – the club's last major title."
Then, at the age of 21, you made the leap to Maccabi Haifa.
"Maccabi Haifa of that time drew from Hapoel Petah Tikva most of the leading players. Names like Alon Hazan, Rafi Cohen, Adoram Casey and Manor Hassan have become a household name at Maccabi Haifa. I met Giora Spiegel, and the meeting with him moved me greatly. "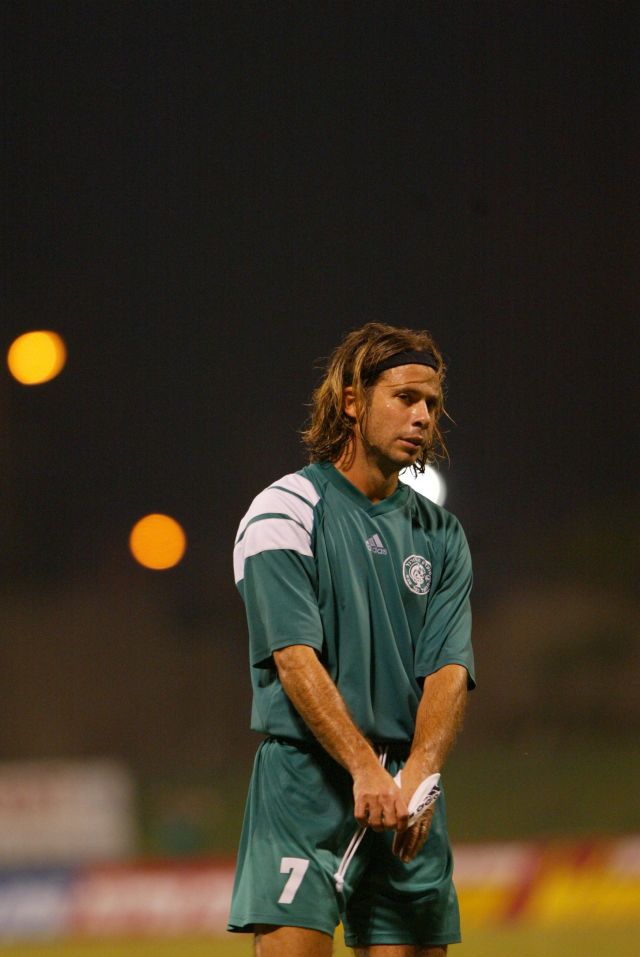 What was Spiegel for you?
"I met an innovative coach at Maccabi Haifa who was unparalleled in Israeli football, beyond being a football personality and a huge past player for Maccabi Tel Aviv, the national team and France. The football that Spiegel taught was advanced modern football, with freedom of action and confidence in his players. It was a dream time."
How was it at the time to play for Maccabi Haifa?
"After Spiegel, we coached Daniel Brailowski and Duchamp Ohrin. There was a huge media echo around the club, just like today. The fans demanded from every purchasing player who came to present receipts immediately. When there was dissatisfaction, there were curses mainly against the purchasing players, which made big headlines in the written and electronic media. Of then ".
In your time in the green there was one memorable game that is impossible not to mention – the victory over Paris Saint-Germain.
"You can not forget this game. PSG may not have been like today, but there were huge names like JJ Ocucha, Bernard Lama, Marco Simona and others. In the first game at the Parc de France Paris led "From a goal in Pendel, but in the end I cooked a goal for Yossi Benyon who equalized to 1: 1 and it was unforgettable. In the rematch in Kiryat Eliezer we won. Jerzy Bezczek, who was recently fired from coaching the Polish team, played with us then."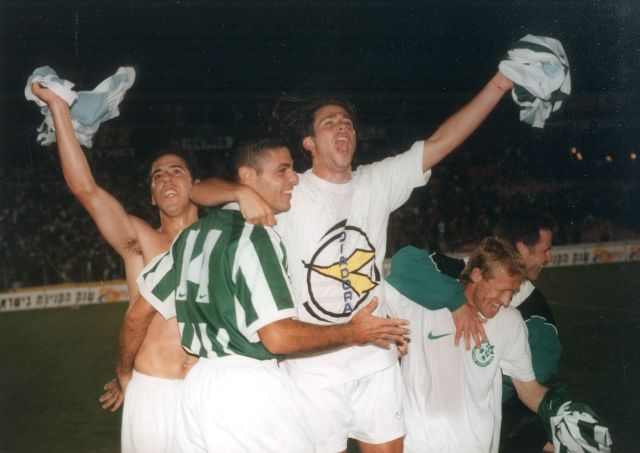 Then you signed with Maccabi Tel Aviv for a term that ended very quickly.
"After Maccabi Haifa, it was another dream come true to come to Maccabi Tel Aviv, which was then coached by Abram Grant. I signed for two years. Everything looked pink, there were new hopes. I was with the team at a training camp in Spain and played in the prep games. "Shura Obarov, Gadi Bromer and Eli Drix played there at the time."
And how did everything go wrong?
"When I got to Maccabi Tel Aviv, it was Alexei Kosolapov's position. He had a great season before and returned to the Spanish league, but Grant took me back to Maccabi Tel Aviv and my status was damaged. I made a big mistake. Unusually, I gave up a fight for the team. This is a huge mistake I regret to this day. Do not leave a club so quickly Huge like Maccabi Tel Aviv. I wanted to play, and I decided to give up Maccabi Tel Aviv and the excellent contract and I moved to Hapoel Kfar Saba. "
Hapoel Kafas in the season of Igbini Yaakovu.
"Wow, what a painful season. We had a professionally unbalanced season, even though Yaniv Abergil and Yaakov, who was on loan from Maccabi Haifa, played in the team at the time. We were relegated in the last round. After that I moved to Maccabi Petah Tikva, from which I received a good offer. "0 to Maccabi Tel Aviv at the Ramat Gan stadium, which was all painted yellow."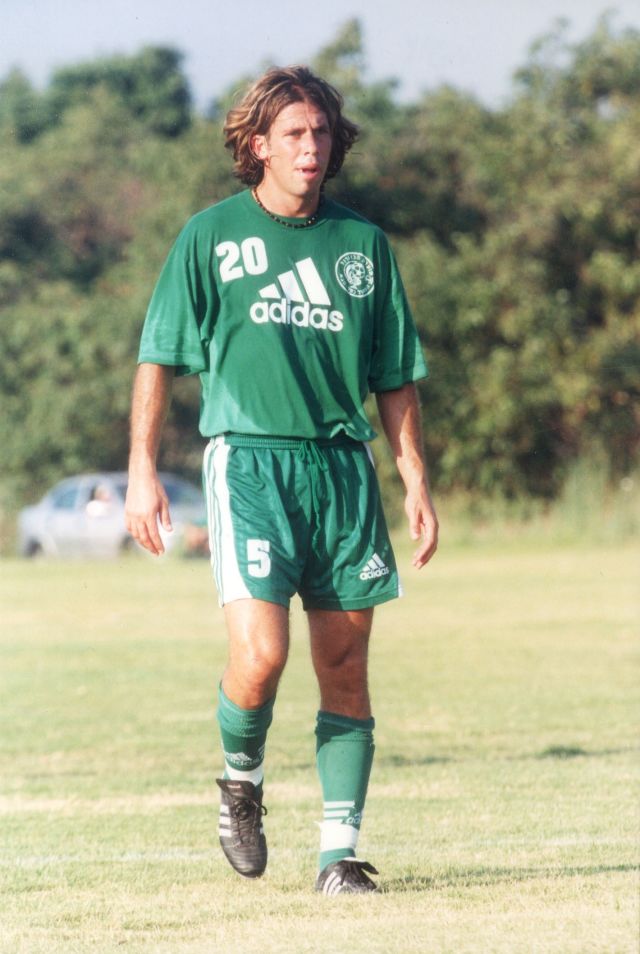 Do you have some funny story from your career that you will not forget?
"In my military service you were on a course in the Zrifin camp. It was in 1994, I was an outstanding athlete, but despite that I had to close on Saturday and not go to a game against Maccabi Tel Aviv. They arranged for me to leave for Bloomfield and we won with Hapoel Petah Tikva 1: 2, when I scored the second goal for Obarov's net. I returned to base as a proud peacock. The disciplinary NCO sent me to the room of the Sgt., Who was a Maccabi Tel Aviv fan. "He showed me a toto form that he filled out and it had 14 guesses and only one fall that prevented him from the big prize – my goal."
In Europe you did not get to play. Feeling we have 'Run out of gas' emotionally?
"The truth is that there were clubs from Europe that saw me and took an interest in me. In those days there was the famous Bosman Act, it was not possible to bring the amount of foreigners that every club collects today. Even the issue of players' agents was not as familiar and active as today."
"In the senior team, I only have one appearance under coach Richard Nielsen," Koppel recalls. "She was against Latvia. It was difficult to compete for a place in the squad against Tal Benin, Yossi Aboksis or Jean Telsnikov. I was a partner in all the young teams. We played against historical names when they were young, like Raul, Patrick Vieira and Clarence Seedorf. We were not aware of where They will come in their careers. "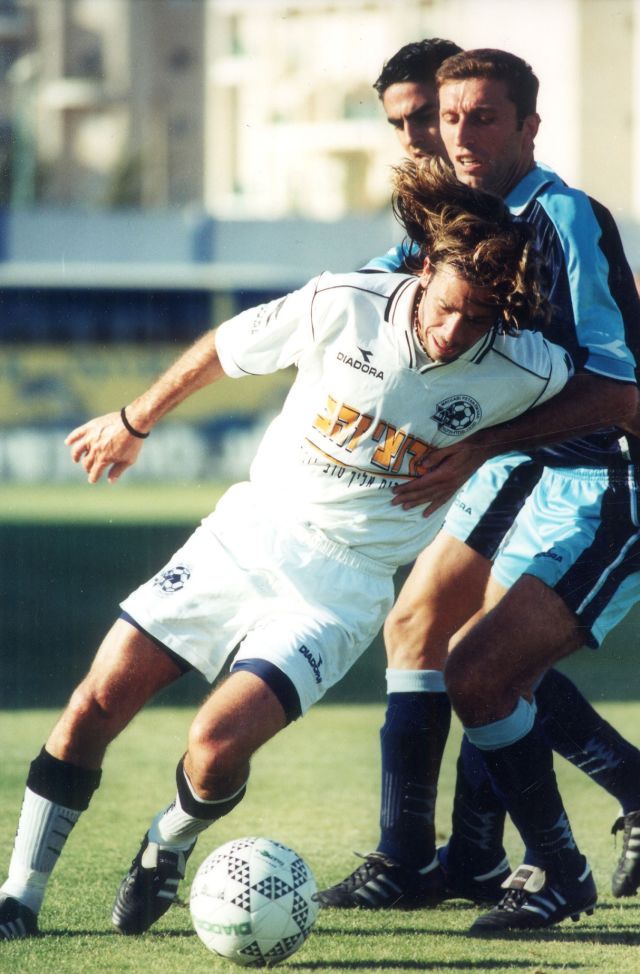 Then came a call from Izzy Shretzky to get to Kiryat Shmona.
"The goal was to get to the Premier League. The coach was Shimon Hadari, who did not want me, and they decided to loan me to Hapoel Jerusalem. There was a game between Hapoel Jerusalem against KS, during which I made a bad round with the ball and tore the crossbar. "I arrived with crutches for KS 'last league game against Hapoel Raanana. I had a respectable promotion grant and I wanted the team to go up, but the game ended in a draw that left it in the national team."
So you decided to retire?
"I chose not to have surgery on the ligaments and at the age of 28 I retired with sadness and pain."
Who else are you in touch with today?
"I'm in close contact with Eric Benado, Shai Hess, Motti Kakon, Alon Maya, with whom I'm from age zero. I'm also in touch with Eli Bitton, who if he had played today he would have reached the farthest places there is."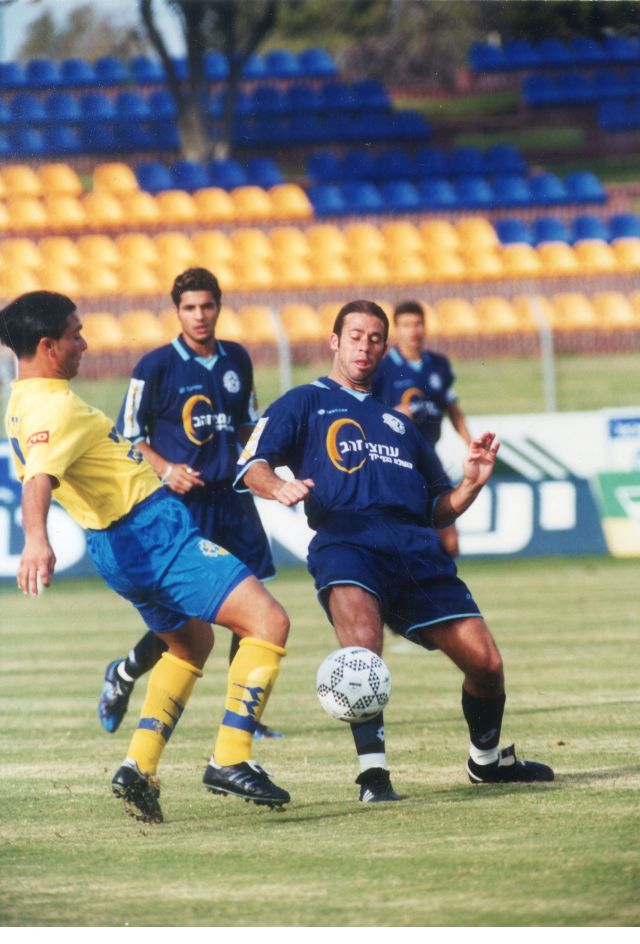 You coached quite a few youth departments. Who has passed under your hands and do you want to advance as a coach?
"I aspire to advance as a coach, but now I want to pass on my knowledge to the younger generation. I am very proud that names like Ramzi Spori, Yoel Abuhatzira, Idan Cohen, Roi Ben Shimon, Guy Hadida and others, whom I coached, have taken their place in the Premier League."
And finally, give me the 11 big ones I played with.
"Nir Davidovich, Adoram Casey, Arik Benado, Carlos Ulran, Benny Kozushvili, Sergei Kandaurov, Eyal Berkovich, Carmelo Mishish, Igbini Yaakovo, Alon Mizrahi and Nir Levin.
---
Source: Maariv.co.il – כדורגל ישראלי by sport1.maariv.co.il.

*The article has been translated based on the content of Maariv.co.il – כדורגל ישראלי by sport1.maariv.co.il. If there is any problem regarding the content, copyright, please leave a report below the article. We will try to process as quickly as possible to protect the rights of the author. Thank you very much!

*We just want readers to access information more quickly and easily with other multilingual content, instead of information only available in a certain language.

*We always respect the copyright of the content of the author and always include the original link of the source article.If the author disagrees, just leave the report below the article, the article will be edited or deleted at the request of the author. Thanks very much! Best regards!
---