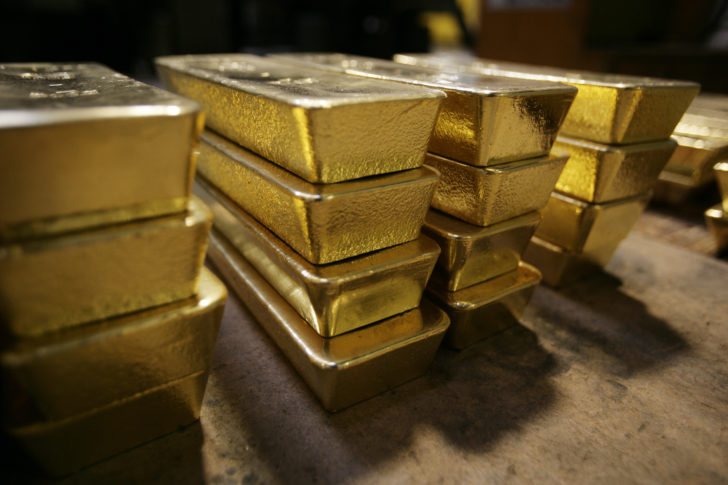 The South China Morning Post reported that "KIN Gold Jewelry" (Kingold Jewelry), a large Chinese gem and jewelry manufacturer, is accused of Use fake gold bars to secure a huge amount of loan. It is a scandal in the case of Chinese companies listed on the US Stock Exchange again in just 3 months.
Gold Gold Jewelry AccusedUsing 83 tons of fake gold bars as collateral for loans totaling 20,000 million yuan (approximately 2,800 million US dollars) It was later discovered that the said gold bar is copper and gold plated. This information has been disclosed by the website "Caixin" (China Financial News Agency) on June 29 last.
Kincold has used the said gold bar to borrow from at least 14 companies and commercial banks in the last 5 years, with large companies such as the Minsheng Trust providing a $ 574.4 million loan. US, Sichuan Trust 210.1 million US Dollars, Anxin Trust 210.1 million US Dollars, Dongguan Trust 140.1 million US Dollars and Chang An Trust 112.3 million US Dollars.
Kin Gold Jewelry is considered to be one of the largest gold jewelry manufacturers in China, established in 2002 with headquarters in Wuhan city. And listed on the US stock exchange Nasdaq in 2010.
After revealing the said case As a result, the company's stock price on the Nasdaq stock market has slumped by almost 25%, although Kin Gold has denied all allegations and is still being investigated by authorities. Which if it is a fake It is considered the largest credit fraud case ever in China.
The said amount of gold bars Which, if it is genuine gold, will be worth up to 4,750 million US dollars today It is not yet clear that the counterfeit gold has undergone metal detection and analysis. Before being moved to the warehouse to be used as collateral for a loan? Or is there a shuffle in any steps?
However, before this, there was a scandal of Chinese relatives after "Lukkin Coffey" (Luckin Coffee) a chain of Chinese coffee shops listed on the NASDAQ. The company has forged $ 310 million in revenue accounts
Resulting in the case of Kin Gold Jewelry is a watch that Will reinforce efforts to push Chinese companies out of the US stock market more After the US legislative law regulates Chinese companies that raise funds in the United States to disclose data showing that Not under control or managed by a foreign government Amid tensions between China and the US that are still smuggling today.