We used to think that we are the only bearers of intelligence. Accordingly, artificial intelligence can only be created in its image and likeness. But is it? Scientists from the Institute of Computer Technology and Information Security of the Southern Federal University are creating original systems based on the "swarm intelligence" of locusts and other insects (they are also called bioheuristics). Their application in various areas of our lives can be almost limitless – from robotics and microelectronics to medicine and pharmaceuticals. What is it and how does it work? Sergey RodzinProfessor of the Department of Software and Computer Applications.
– Sergey Ivanovich, what is it – bioheuristics? Does this concept apply only to insects or to humans as well?
— It is no secret that many interesting innovations and technical solutions have been peeped by scientists and engineers from animals and plants. For example, the shape of some birds' beaks has inspired designers to create bullet trains with reduced air resistance, and the design of owl feathers has helped reduce noise from a moving train. Robots have been created that can swim, hold objects and crawl, taking advantage of the soft body of an octopus, and burdock thorns have contributed to the emergence of Velcro fasteners. Germs are a constant headache for any hospital. The surface of shark skin has been found to be studded with tiny serrations that prevent mucus, algae and shellfish from sticking. And the skin itself stops pathogenic bacteria, such as E. coli. But perhaps the most popular bioinspired model right now is artificial neural networks that mimic the work of human brain cells.
Scientists involved in artificial intelligence, machine learning, also sometimes "spy" on the outside world in search of optimal solutions. They call algorithms and models borrowed from nature bioinspired or bioheuristics. Strictly speaking, bioheuristics is not a phenomenon peculiar to humans or animals. It is a machine learning algorithm that is able to provide a reasonably good solution to an optimization problem, especially with incomplete or imperfect information or limited computational power.
Nature has proven to be an excellent example of adaptive problem solving, showing many times how they are solved by applying the optimal search strategy appropriate for a particular natural phenomenon.
"But why did you decide to use swarm intelligence in particular?" What is its advantage?
— To create AI algorithms (artificial intelligence, Artificial Intelligence) not only the so-called swarm intelligence (or collective intelligence) is used. Now there are up to 500 bioheuristics in the world. It also includes other algorithms – for example, those inspired by evolution in nature; based on a variety of physical and chemical processes, on cognitive processes and human activities; on the characteristics of organisms capable of photosynthesis.
The advantage of bioheuristics is that they are able to quickly find good solutions when their number is so large that it is not even possible to enumerate or otherwise explore. True, bioheuristics sometimes do not guarantee that the best solution has been found, and the simulation of interaction in a swarm is based on very simplified rules of behavior. Each agent in the swarm follows simple rules and, despite the lack of centralized management of agents, their interactions lead to the emergence of intelligent group behavior that is not controlled by individual agents.
– You spoke about simplified rules of behavior, while we are accustomed to perceive the same ants as wise creatures. I know biologists who talk about a separate civilization of ants. Maybe you just underestimate them?
Yes, sometimes we think that ants are incredibly smart. Indeed, they create huge anthills, breed "cattle", even capture relatives into slavery. However, a single ant is extremely primitive. They achieve impressive results only by acting together. That is why we are talking about the collective mind.
— What new opportunities does the use of bioheuristics open up?
— The fundamental possibilities of using bioheuristics have been demonstrated in various areas of human activity. For example, they are indispensable in engineering when designing antennas, optimizing aircraft structures; in image processing and computer vision for image segmentation; in computer networks and communications for the optimal distribution of the sensor network, cryptanalysis; in the energy sector for energy storage systems; in medical diagnostics in the processing of medical images, disease prediction, diagnosis of various diseases, including cancer and Parkinson's disease. You can go on for a very long time.
— What is the originality of your developments?
— We have won a grant from the Russian Science Foundation in one of the priority areas of the Strategy for Scientific and Technological Development of Russia – the transition to intelligent technologies, new methods of machine learning and artificial intelligence. The goal of the project is to develop competitive bioheuristics for solving difficult optimization problems. In this area, despite certain successes, there are scientific problems.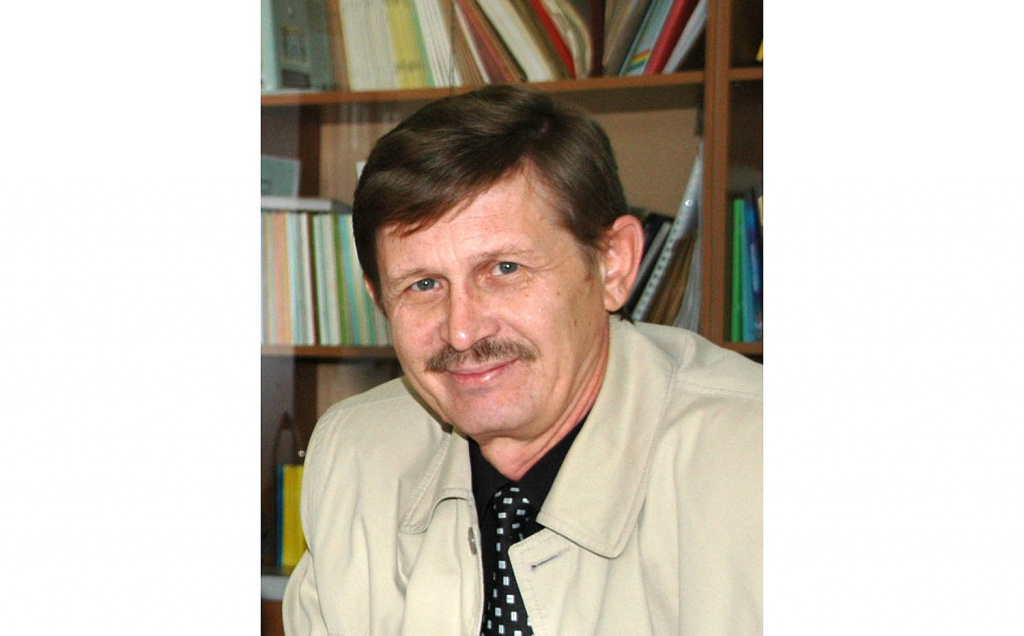 Sergey Rodzin, Professor of the Department of Software and Computer Applications, Southern Federal University. Photo courtesy of S. Rodzin.

The won grant is dedicated to solving two of them. The first problem is: how to strike a balance between the rate of convergence of bioheuristics and the expansion of the search space for optimal solutions? This is an open research problem that is important for the accuracy and performance of optimization algorithms in areas such as pattern recognition, information security, engineering design, data mining, and the digital economy.
The second problem is how to develop trainable optimizers using the accumulated knowledge? In the space of scientific knowledge, culture, new ideas spread very quickly, compared to the speed of, say, evolution in nature. The benefits of using heuristic information to speed up the search for solutions were well known before. Scientists from the Institute of Computer Technology and Information Security of the Southern Federal University offer their own approach when bioheuristics do not need to be generated manually. Instead, using information transfer, you can use knowledge, including that generated on the Internet, to automatically find the most effective optimizer. This is a kind of machine learning without the need for the user to develop new bioheuristics. Such an approach, in our opinion, in combination with cloud computing technologies, can take a central place in modern views on design and optimization.
— The project started in January 2023 and is expected to last two years. Are there already results?
– Yes. The first results are related to the development of an effective bioheuristics that simulates behavior patterns in the system "a swarm of predators attacking a herd of herbivores", as well as the collaborative swarming behavior of a colony of spiders and locusts. Also, a scientific groundwork and a software application for solving applied optimization problems in the field of digital image processing and computer vision, data mining and processing, information retrieval, engineering design, and medical diagnostics have been created. The possibilities here are almost endless.
– It is believed that the idea of ​​using swarm intelligence was first expressed by Stanislav Lem in the novel "Invincible" in 1964. This was the name of the ship of earthlings, which on one of the planets collided with a swarm of evolved simple robots, and people turned out to be completely powerless in front of them, since they managed to become part of nature. It was their swarm intelligence that became invincible. The question arises: is there such a danger in this case? Are we developing a potential enemy for ourselves?
— Lem is a brilliant visionary who, back in the 60s, predicted that technology would gradually take the path of evolution – just like living matter. Let's assume that strong AI has become a reality. Robots have mastered human logic and emotions, have learned to confidently pass the Turing test.
Is there a danger? Most likely answer: yes. Arthur C. Clarke wrote: "I hope that we will always have the opportunity to unplug the plug at any time." A more real threat is the dependence of our infrastructure on computers. For everything to work, AI will have to be introduced into these computer networks. In January 2015, Stephen Hawking, Elon Musk and dozens of AI experts signed an open letter on AI calling for research on the impact of AI on society. The letter appeals: researchers should not create something that cannot be controlled. But this is unlikely to stop the evolution of AI technologies. In 2023, the artificial intelligence boom took over the world. At the same time, at the end of March, more than 1,000 well-known scientists and technologists, including Elon Musk and Steve Wozniak, demanded to suspend the training of artificial intelligence systems that are more powerful than GPT-4.
— Do you think there will come a time when computers will surpass us in intelligence?
– In principle, this is not prohibited by any laws of nature. In a postbiological world, our DNA may be useless, because it will lose the evolutionary race to a new type of rival. Ray Kurzweil predicts that this will happen fairly quickly. According to his calculations, already in 2044, non-biological intelligence will become billions of times more intelligent than biological, and the year 2045 will be marked by the onset of a technological singularity, when the Earth will turn into one giant computer.
– In another story by Lem, "The Lymfather Formula", a man creates a machine superintelligence that says that people were needed only in order to create it, and is going to destroy its owner as completely useless. It's a shame to feel like intermediaries, but what if it really is?
Artificial intelligence is already having an impact on various areas of our lives. Moreover, the influence can be both positive and negative. If you remember, this is typical of many significant inventions that have changed people's lives: nuclear energy can be used for both peaceful and destructive purposes; oil production helps to solve energy problems, serves as a raw material for the synthesis of new materials, but leads to environmental problems; money allows you to quickly exchange values, but leads to corruption, overconsumption, speculation.
If you sum up all the benefits and risks of artificial intelligence, then I would say that today's machines are able to complete tasks with greater speed and accuracy in less time. But we are still quite far from the day when machines begin to show the ability to think creatively, as we humans do. It is hoped that AI will replace a few worker roles, automate everyday tasks, and generally increase global productivity, but the need for people will always remain.
Interviewed by Natalia Leskova.
---
Source: Автономная некоммерческая организация "Редакция журнала «Наука и жизнь»" by www.nkj.ru.

*The article has been translated based on the content of Автономная некоммерческая организация "Редакция журнала «Наука и жизнь»" by www.nkj.ru. If there is any problem regarding the content, copyright, please leave a report below the article. We will try to process as quickly as possible to protect the rights of the author. Thank you very much!

*We just want readers to access information more quickly and easily with other multilingual content, instead of information only available in a certain language.

*We always respect the copyright of the content of the author and always include the original link of the source article.If the author disagrees, just leave the report below the article, the article will be edited or deleted at the request of the author. Thanks very much! Best regards!
---