10:39
Vettel and Ferrari go their separate ways
During the Corona break the driver carousel was already spinning violently and there were some big hits. Ferrari has not extended the contract with Sebastian Vettel. Vettel has still no new place for 2021, which means that in the coming season there may even be no German driver in the premier class. Carlos Sainz, who will move from McLaren, will take over from Vettel. For him, McLaren signed Daniel Ricciardo alongside Lando Norris. There was also a surprise on the TV front and RTL will step out of its live coverage for the 2021 season. In the future, this will only be done at Sky.
10:35
Ocon and Latifi are new in the driver field
After many changes in the last season, he remained relatively calm before Formula 1 year 2020 and there are only two "new" faces in the field. Back after a break last season, Esteban Ocon. He will replace Renault Hülkenberg, leaving Vettel as the only German driver. There is also a newcomer, Nicholas Latifi. The Canadian, who was allowed to start more frequently as a test driver on Friday in 2019, will start at Williams instead of Robert Kubica. The name of Toro Rosso is also new. The Red Bull sister team changed its name to AlphaTauri, named after Red Bull's in-house fashion brand.
10:30
Does Hamilton catch up with Schumacher?
Lewis Hamilton is also the big favorite for the title this season. The Briton has the chance to grab his seventh world championship title and would equal the record world champion Michael Schumacher and perfect the era of the all-dominating Mercedes. This year, by the way, the silver arrows are in black. The racing team wants to send a clear signal in the fight against racism and discrimination. On the halo of both cars there will also be a call for "End Racism", also with a hint from the joint Formula 1 initiative #WeRaceAsOne to be found on the racing car.
10:25
Formula 1 in the sign of Corona
The Corona virus does not stop at Formula 1 either, and after a break of almost four months, regular operation is of course hardly an option. The first races of the 2021 season will take place without an audience, and just under 3,000 people are allowed to race at all. There will be no motorhomes, the VIP areas will remain closed. The procedures before and after the race were also adjusted. There is also a strict mask requirement.
09:22
Rosberg on the Vettel-Aus at Ferrari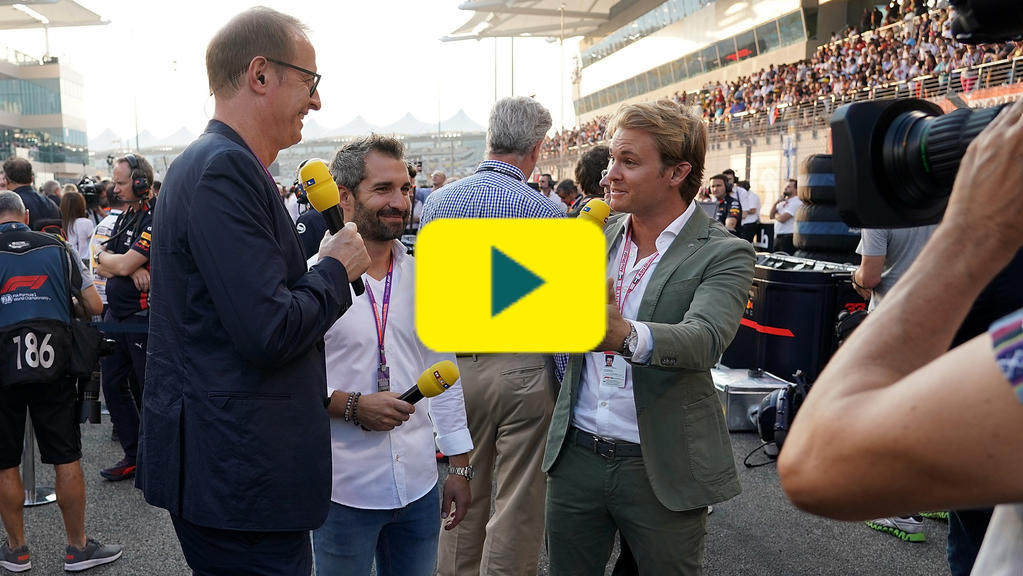 In the video: Rosberg on the Vettel-Aus
Welcome back!
After a long wait due to the Corona break, Formula 1 starts its season with the Austrian Grand Prix. The first training in Spielberg starts at 11:00 a.m. All information is available in the live ticker!