Minister of Education and Culture Nadiem Makarim. Photo: Ricardo / JPNN
jpnn.com, JAKARTA – Member of the House of Representatives Commission X, Ledia Hanifa Amaliah reminded Minister of Education and Culture Nadiem Makarim about the 3 groups left behind on the education road map. They are parents, students with disabilities and honorary teachers.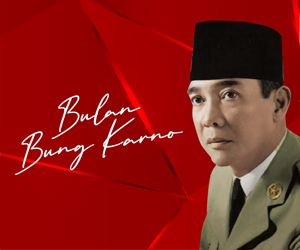 "When we are together discussing the issue of freedom of learning, family is often said to be one of the important subjects in the development of education for students whose even important role cannot be substituted by teachers or schools but precisely in this road map it is not visible where the location strengthening the role of parents, also how is the pattern of communication between the organizers of education providers, teachers, the government and parents, "said Ledia in a working meeting with the Minister of Education and Culture related to the Indonesian Education Road Map on Thursday (2/7).
According to Ledia, in a pandemic condition which has forced students to do distance learning, the role of parents becomes very crucial to assist children in learning. While not all parents are ready and able to become good learning mentors for children, especially for cognitive learning problems.
According to him, in general parents are clearly responsible for children's education, especially in the process of developing affective aspects of students. But now that we are also involving parents as well as being responsible for their children's school education, of course we have to open a section of this road map regarding how to build family resilience so that the child can feel the involvement of parents in children's education and parents do not give up full responsibility education in schools.
The second thing observed by PKS politicians is related to students with disabilities. Where according to him from the road map proposed by the Ministry of Education and Culture does not appear to specifically accommodate or put in place how to plan for handling students with disabilities.
"Affirmations for students with disabilities do not appear in this road map, what are their plans and programs and how are the patterns of coordination with local governments. Because, in terms of numbers, most students with disabilities are at the elementary and secondary school levels both in inclusive and special schools which are technically administratively under regional authority, "he criticized
The third group observed by Ledia still lagging on the road map were Non ASN teachers or more commonly known as honorary teachers. The Secretary of the PKS Faction saw that the solution to their fate had not yet been seen in this road map. Even though the number of honorary teachers in Indonesia is not small, it almost reaches 1 million.
"More than 30% of teachers who serve in the world of Indonesian education are Non ASN teachers, who we are more familiar with as honorary teachers. Most of them serve in the countryside including those in the 3 T region with all their difficulties. Issues related to these honorary teachers have become a chronic homework that never ends. Unfortunately, in the road map that is expected to be a reference for the development of the education world, there is not yet a framework for solving these non-ASN teachers. "