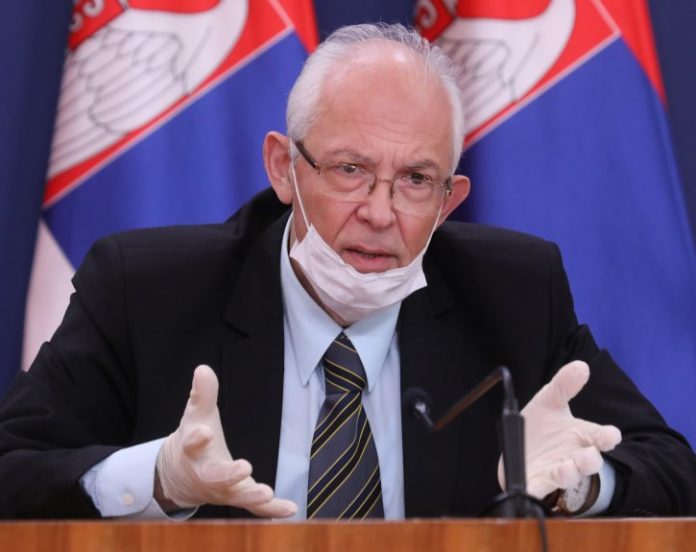 Epidemiologist and member of the Crisis Staff Predrag Kon pointed out that Belgrade was full for the first time in June and now at the beginning of July, which was never the case before due to the holiday season, and that it doubled the presence of people at celebrations, which pays tribute.
He stated that wearing masks and other measures will certainly give results, as well as that the professional part of the team was against the complete closure of Belgrade, since the reduction of the infection can be achieved without it, and that closing Belgrade is not easy.
Kon adds that after closing, there is always an opening, and then people understand that there is no more danger, which was the case with us, although there are warnings and recommendations for preventing the crown.
He expects that the implementation of the new measures will reduce the number of infected people in two to three weeks.
– Now the risk of infection is very high. It should be borne in mind that every person you meet anywhere is potentially contagious. If we take care and behave like that, then we will get out of this situation very quickly – Kon thinks.
This, he says, is the second blow to the health system, and what is happening now is a huge warning for the period ahead of us in the fight against the coronavirus, which will last at least until the spring of next year.
Keeping the health care system first means wearing masks, added Kon, who expects that we will have the first results of the measures in seven to ten days.
– There is a so-called quiet penetration and it is always best during the summer, but when flu epidemics occur during the summer, they are usually announcements of large epidemics during the winter – he said.
Kon adds that the organization of the Exit and the Trumpet Festival in Guca will also be a great challenge, where there will be a risk of infection.