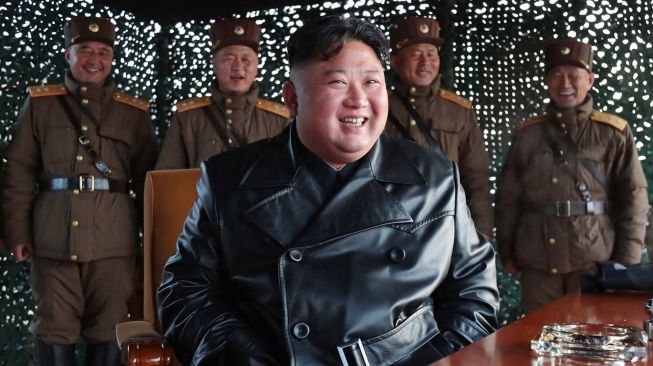 Suara.com – North Korea's Supreme Leader, Kim Jong Un, claims to have succeeded in preventing the Corona Covid-19 virus from entering the country.
The statement was made by Kim Jong-un during a joint meeting of Labor party officials in North Korea.
"We have succeeded in preventing the virus from entering and we have managed to maintain a stable anti-epidemic situation, even though the world is currently facing a crisis, (it) is a successful achievement," Kim Jong Un was quoted as saying by ANTARA from KCNA.
He warned residents not to underestimate North Korea's efforts to prevent the spread of the virus. Kim Jong-un also encouraged citizens to stay alert, KCNA said in a written statement.
The party leaders' meeting took place as many countries affected by Covid-19 began to relax restrictions. In fact, the Covid-19 positive case of the world has passed 10 million, while the death toll from the disease reached 500,000.
North Korea has re-opened schools, but the government still prohibits people from gathering. The government also requires citizens to wear masks in public places to prevent transmission of the virus, said an official from the World Health Organization (WHO), Wednesday (1/7).
Although North Korea has never reported a positive case, the local Ministry of Health had announced that 922 people examined by Covid-19 showed negative results. Hundreds of others, most of whom are cargo workers at ports and land borders, undergo quarantine regularly.
The party meeting on Thursday also discussed the construction of the ongoing Pyongyang General Hospital in the North Korean capital. Kim expressed his satisfaction with the project and thanked the contractors who continued to work in the midst of this difficult situation.
"Kim Jong Un ensured that government policy could solve the problem of building a hospital, and that building would later provide the most advanced health services, according to world standards, to the community," KCNA said.