On a normal working day, if you are like most people, don't wake up naturally, but your alarm clock will probably interrupt your sleep.
Depending on when you went to bed, what day of the week it is, and how deep you slept, you may not know where you are and why you hear that hellish ringing sound or music from your phone. Then pull out your hand and press the snooze button, known as "snooze," and mute the noise for at least a few moments. Just five more minutes, you think. Then maybe, a few more minutes.
Many people think that by postponing the alarm for "only five more minutes" of sleep, they give themselves a few extra minutes to gather their thoughts and come to their senses, but this actually makes the process of waking up even more difficult. If they manage to fall asleep again, their brains will probably switch back to the initial sleep cycle, which is the worst point to wake up – and it will be harder for us to wake up and the feeling of insomnia will be stronger.
One of the consequences of a sudden and premature awakening is a phenomenon called inertia of sleep. This phenomenon was first named in 1976 and refers to the period of drowsiness between waking up and waking up completely when we feel dizzy. The more abruptly our sleep is interrupted, the greater the inertia of sleep.
Also read this: How hormones dictate changes in the body
Although we may feel that we do not need much time to wake up and that our brain easily switches from sleep mode to wakefulness, the process is in reality far more gradual. Our brainstem (the part perhaps responsible for basic physiological functions) is activated almost instantly. But our cortical regions, especially the prefrontal cortex (the part of the brain responsible for decision-making and self-control), need more time to "turn on all the lights."
Also read this: Everything you need to know about insomnia
In those early moments immediately after waking up our memory, reflexes, ability to perform basic math tasks and alertness and attention are at a very low level. Even simple tasks, such as finding and turning on a light switch, are challenging. As a result, our decisions in those moments are neither rational nor optimal.
Also read this: Truths and misconceptions about the alkalinity, acidity and basicity of the organism
In fact, according to Kenneth Wright, a neuroscientist and expert in hrnobiology, "Cognitive abilities are best a few hours before normal sleep time, and worst immediately after normal waking time."
Also read this: How to start energy in winter
Caught in the inertia of sleep, we could do something we shouldn't. Whether we press the snooze button or not is the first decision we make, so it's no wonder it's not good.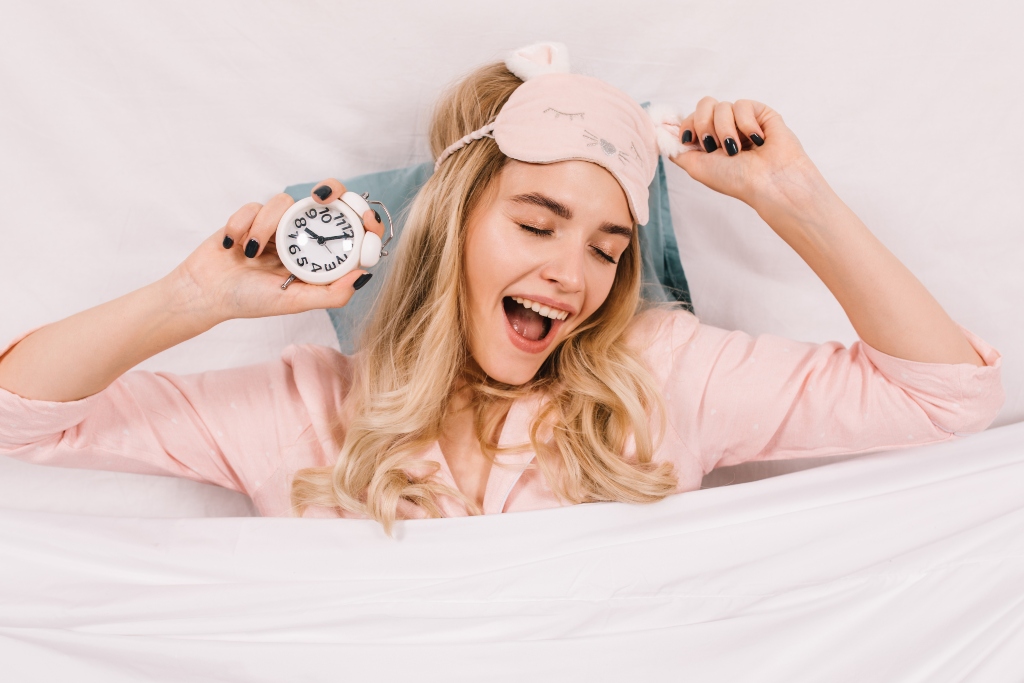 Some research has come to the conclusion that the inertia of sleep can last for two hours or even longer. In one study that tracked people for three days in a row, sleep researchers Charles Chasler and Megan Jevet and their colleagues from Harvard Medical School found that the inertia of sleep takes two to four hours to completely disappear.
Also read this: The face reveals the disease
The participants in the experiment had a subjective feeling that after 45 minutes they were completely awake, but their cognitive abilities did not fully recover for a few hours. Neither breakfast, showering or turning on all the lights to achieve maximum morning light, did not contribute to improving the results.
Also read this: Alkalization of the organism – acid-base balance
After all, our brain needs much more time than we could expect to fully return to the waking state.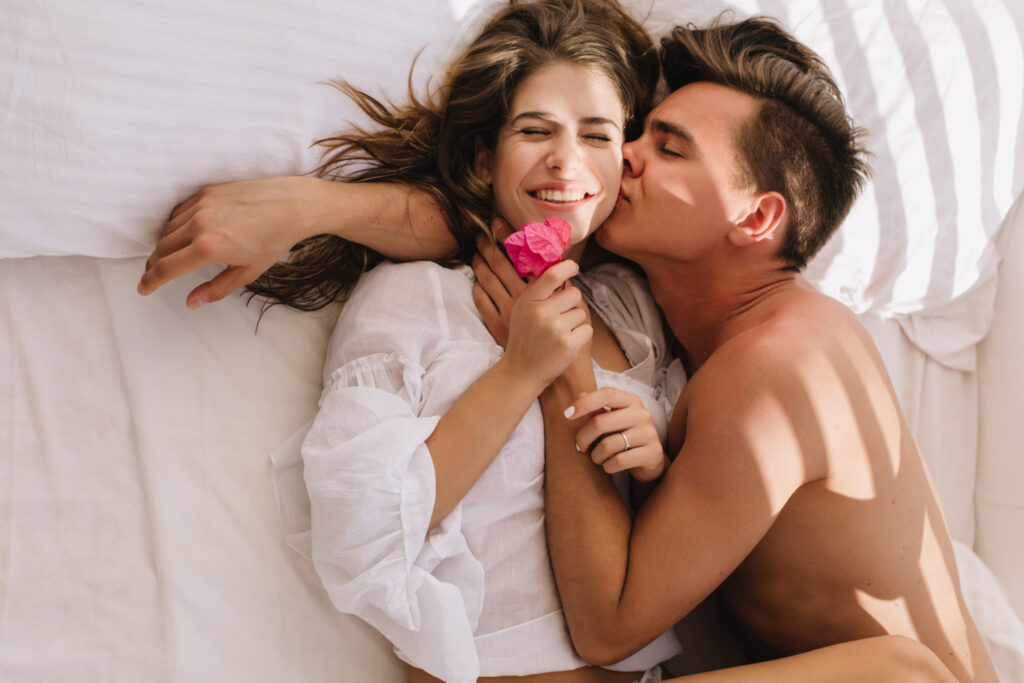 When we wake up naturally, for example on weekends, we do so mainly on the basis of two factors: the amount of external light and how our internal alarm clock is set – our circadian rhythm. The internal clock is not perfectly correlated with the external one, so we use external indicators, so-called "zeitgebers", every day to make fine adjustments that mimic the changes in light and darkness that occur throughout the year.
Also read this: The best alkaline cleansers of the body – herbal teas with the most pronounced basic character
The difference between the actual, socially prescribed waking time and the natural, biologically optimal waking time is something that Till Reneberg, a professor of chronobiology at the Ludwig-Maximilian University in Munich, calls a "social jet lag."
Also read this: Emotional equivalents of illness
The difference between the socially prescribed waking time and our biological clock is the social jetleg
It is not a measure of sleep duration, but sleep time: Do we sleep in time frames that are best for our body?
According to the latest Reneberg estimates, based on a database obtained by observing more than 65,000 people, approximately a third of the population suffers from extreme social jet-lag – an average difference of over two hours between their natural waking time and their socially obligatory time. 69 percent of people suffer from a slightly milder form, for at least one hour.
Also read this: How to deal with tension in the neck and shoulders?
Reneberg and psychologist Mark Whitman found that the chronic mismatch of biological and social time to sleep has a high cost – increased use of alcohol, cigarettes and caffeine, and each hour of social jet correlates with approximately 33 percent higher risk of obesity.
Also read this: Simptomi bujanja kandide
"The practice of going to sleep and waking up in 'unnatural times,'" Reneberg argues, "may be one of the greatest high-risk factors in modern society." According to him, bad sleep time burdens our system so much that it is one of the reasons why workers who work night shifts are more likely to get cancer, potentially fatal heart diseases and other chronic diseases, such as metabolic syndrome and diabetes.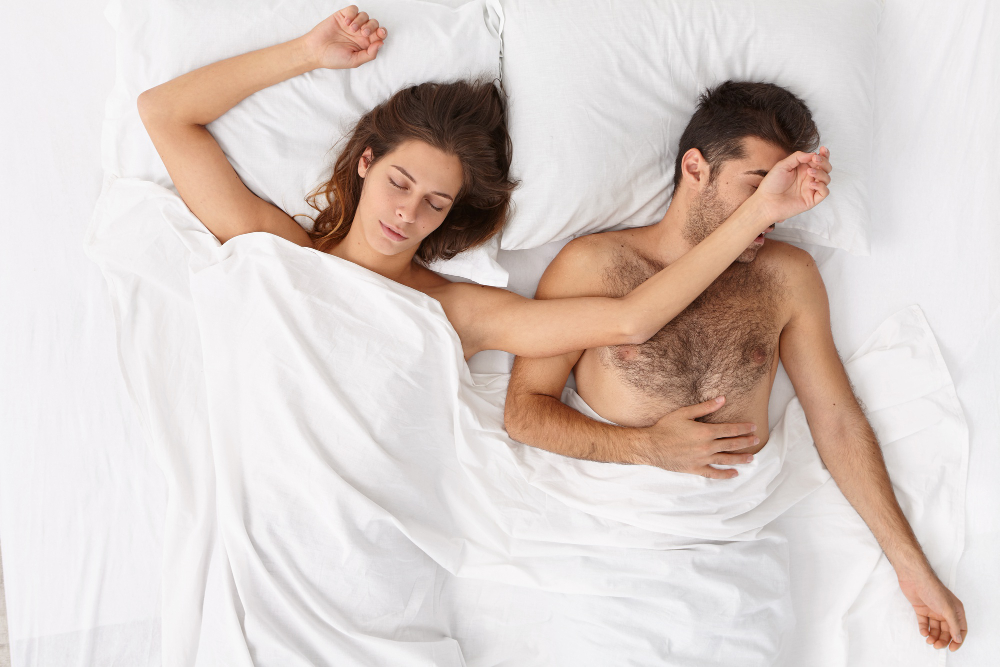 Another study, which examined the achievements of medical school students, found that the time they went to bed, more than the length or quality of sleep, affected how well the students performed in class and what results they achieved in the tests. It didn't matter how long they slept or whether they saw themselves as "morning guys" or not.
Also read this: Massage against insomnia
The main difference was when they went to bed – and when they woke up. It is bad to sleep too little, but it is also bad, and maybe even worse, to wake up in the dark.
Fortunately, the effects of sleep inertia and social jamming seem to be reversible.
When Professor Kenneth Wright asked a group of adolescents to travel on a one-week camp, he discovered a striking pattern – in less than seven days, the negative sleep patterns he had previously noticed disappeared.
Also read this: Sitting – the biggest enemy of good health women 35+
In the days before the trip, Wright found that the subjects' bodies began to release the sleep hormone, melatonin, two hours before bedtime, around 10:30 p.m. On the other hand, the cessation of hormone secretion occurred after waking up, around 8 o'clock in the morning. After camping, those patterns changed significantly.
Also read this: A three-day diet for lifting the face and eliminating toxins from the skin
In subjects, melatonin levels increased around sunset, and decreased immediately after sunrise, on average 50 minutes before waking time. In other words, not only did the weather outside, in the absence of artificial light and alarm clocks, make it easier for people to sleep, but it was also easier for them to wake up.
The sleep rhythms of the research subjects would begin to prepare for waking up – immediately after sunrise, so that when they got up, they were far more awake than they would otherwise be. The inertia of sleep has largely disappeared.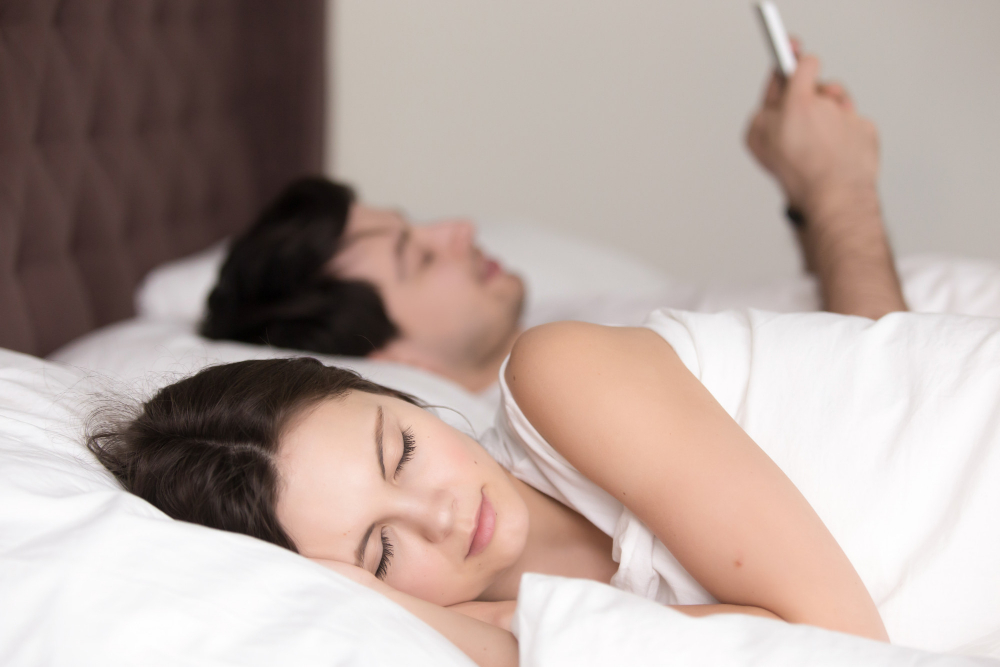 Wright concluded that our early morning dizziness was the result of melatonin secreted – the fact that, under the current conditions of social jettle, the hormone continues to break down two hours after waking up.
Also read this: Vitamin D reduces the risk of developing all types of cancer
If we were able to better synchronize sleep with natural light patterns, it would be much easier for us to wake up. And that, in fact, would not be anything unusual, because until the introduction of the standardization of time zones, that is how people lived.
For example, in the early 19th century, the United States had 144 separate time zones. The cities had their local time mostly established so that noon corresponds to the time when the sun is at its zenith. So when it was noon in Manhattan, it was five minutes to midnight in Philadelphia.
Also read this: Detoxification in the Balkan way
But on November 18, 1883, four standard time zones were established. For the railways and trade, such a time gap was impractical. By 1884, the entire globe was divided into 24 time zones.
Returning to local time zones seems like an absolutely impossible endeavor in the modern world. But who knows what could happen if people started working without that morning two-hour standstill, during which their cognitive abilities are just a shadow of their true capabilities?
Also read this: The art of drinking water – how to properly hydrate your body
Natural awakening, without the compulsion of an alarm, in tune with the rhythms of light and our biological clock, is perhaps the best way to ensure that, when we fully awaken, we will make the most of all the potentials of our mind.
---
Source: Sito&Rešeto by www.sitoireseto.com.

*The article has been translated based on the content of Sito&Rešeto by www.sitoireseto.com. If there is any problem regarding the content, copyright, please leave a report below the article. We will try to process as quickly as possible to protect the rights of the author. Thank you very much!

*We just want readers to access information more quickly and easily with other multilingual content, instead of information only available in a certain language.

*We always respect the copyright of the content of the author and always include the original link of the source article.If the author disagrees, just leave the report below the article, the article will be edited or deleted at the request of the author. Thanks very much! Best regards!
---