Anca Showers she is convinced that absolutely everything around us is an inexhaustible source of inspiration and that it is worth looking around carefully. And this is exactly what he does, through his photographs: he passes on the inspiration he encounters in his life and in his travels, leaving the others to enjoy and live in new settings. He didn't give up traveling in a pandemic either: he created them at home, in miniature, and turned the little things into story sets for adults. (For pictures from her travels, you can take a tour here or on Insta)
I started this series of "miniatures" in 2020, during the March lockdown, in order to document how my traveling life suddenly changed, so I replaced the exterior with miniature inner worlds, looking for beauty even in that period. uncertain.
We're talking to Anca Showers below about life and photography, travel, scenery, people and inspiration:
Declicul
I am a practical and pragmatic person, and the triggering context was one of this register: in 2014 I was going on a one-year trip around the world, with a travel project supported by the company Eurolines, for which I was working then. I wanted to prepare thoroughly in advance and acquire the skills that seemed necessary for the project.
Thus, I invested in an intensive and accredited photography course, in a creative writing course and I took Spanish lessons, because I was going to spend a lot of time in the Caribbean and South America.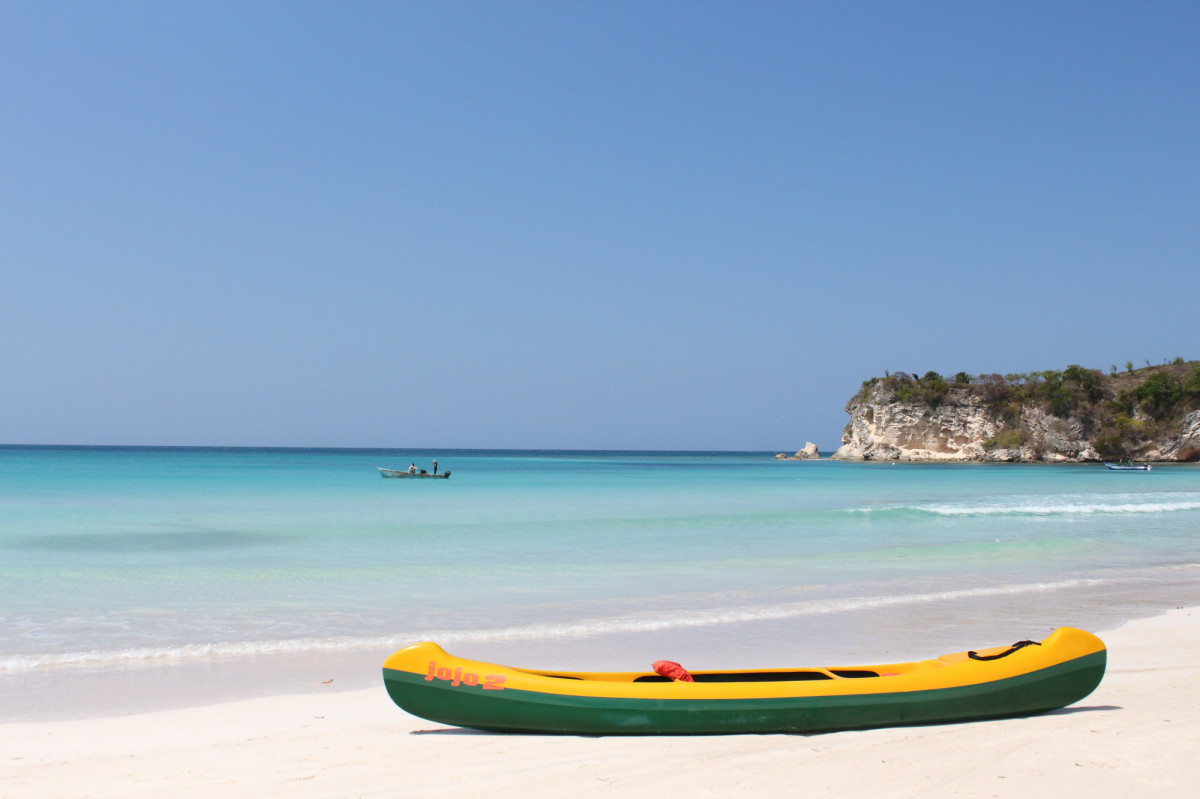 I think my training in the visual arts also mattered. I graduated from Tonitza High School and the Faculty of History and Theory of Art, but I never worked in this area and I thought that was it, that's where my connection with art and plastic expression ended.
Now I am more and more convinced that everything you learn in your lifetime proves useful at some point.
My passion for photography came a few months after I went on a trip, when I saw that it was starting to come out and some frames even showed what I needed. The course I took before leaving was 100% theoretical and focused on technique – the teacher was a passionate physicist of optics, so I think what helped the most was that I practiced every day, almost half a year, until I saw the first satisfactory results.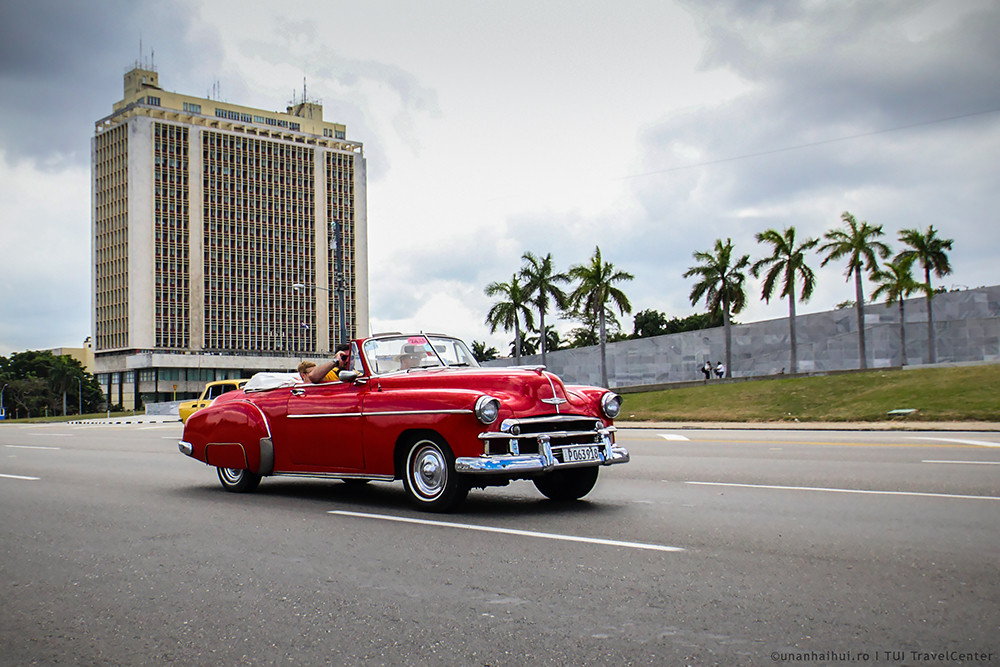 Then I invested in a professional photo lens and the image quality increased significantly.
A year later, when I returned to the country, I did not want to let go of the feeling of freedom that I got used to very quickly on the road and I clung to photography as a key that opens the door to new travels and experiences. In fact, my passion is leaving haihui, and photography is the perfect pretext and companion.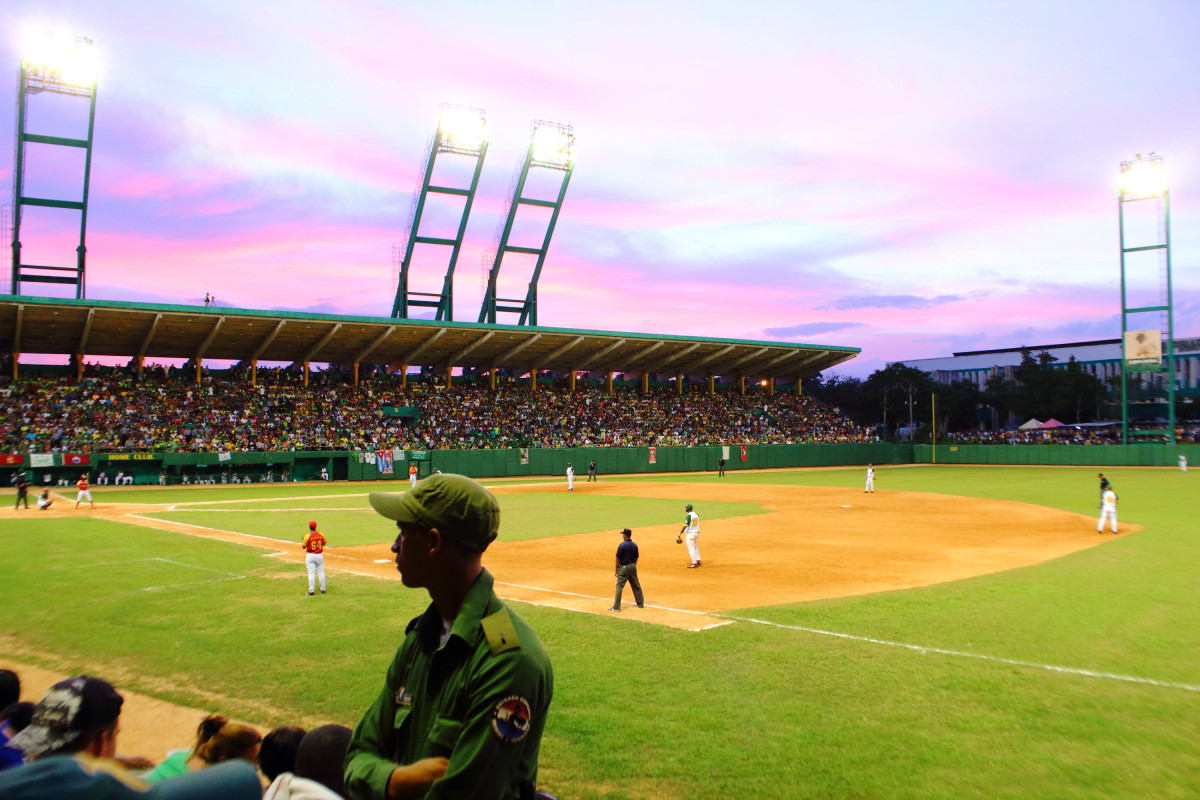 The first device
Look, you really made me curious and I searched the archives for some of the first photos! I decipher them in the key of the enthusiasm of not missing anything and of photographing everything I see!
The story of the first camera I'm afraid is trivial: I had to go around the world, the company helped me with its acquisition, and I thought I would be sensible and not stretch my pelvis, so I chose a Canon entry -level, with kit lens and a tele lens from the same range.
With that in mind, I was expecting my photos to come out as I saw in National Geographic and travel photos. And I didn't understand what I was doing wrong with the edges of the images, the colors were trivial and the image, as a whole, wasn't sharp enough!
I had "consumed" visual content all my life, I knew the theory with light, I knew how to make the settings correctly, and the compositions were not necessarily disastrous, so what should it be? After half a year, when I took that professional 24-105 mm lens, second hand, it's true, I understood that I was missing it in order to be able to move to the next level.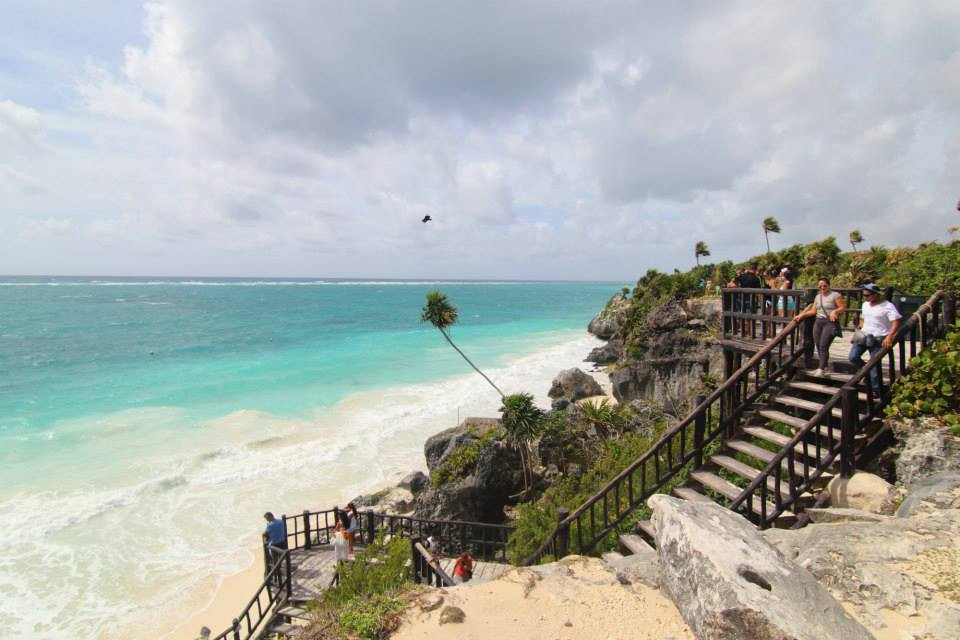 How and where you learned
Totally random I chose the first photography course at F64 that started and ended in time for my departure. It had two modules, followed by the exam. But I didn't take the exam then, but when I came back.
Just on the way I started looking at photo groups and noticing the work of people like Daniel Kordan, Elia Locardi and a few others.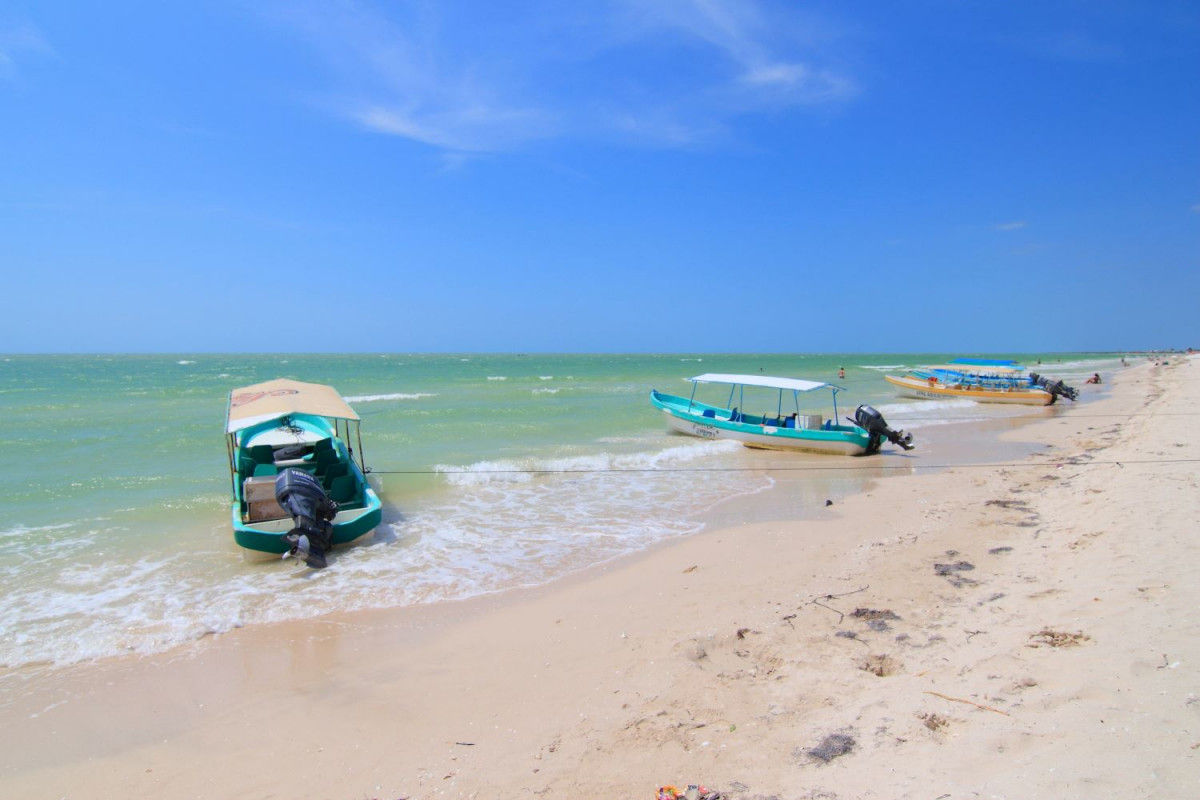 What photography taught you
The most successful staff are those in which we had the guidance of people who knew the places well. Without a pretext such as photography, I would never have talked to them and thus I would have lost the chance to find out not only about a certain place, but, many times, also the stories and aspirations of these people.
One of the conclusions we have reached is that, regardless of the corner of the world, people basically want the same things: to be happy, to have their loved ones close and healthy and to enjoy life.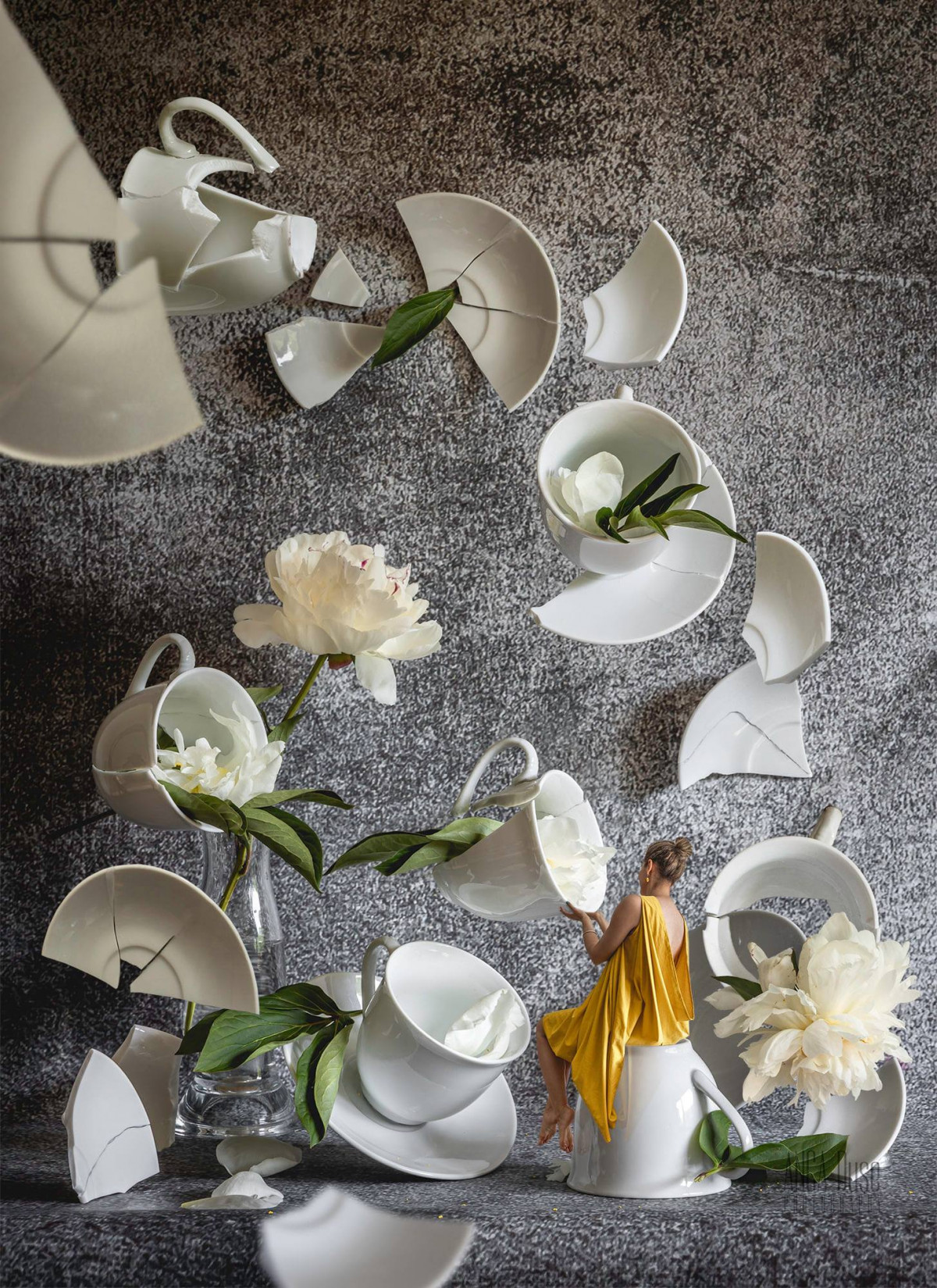 Topics you explore
I started with travel photography, which remains my favorite, then I diversified with architectural photography, focusing on hotels and resorts. This is what I want to do, by the way, because I like my work to have a practical purpose and to be useful to someone.
In the pandemic, we added another thematic component: the miniature worlds.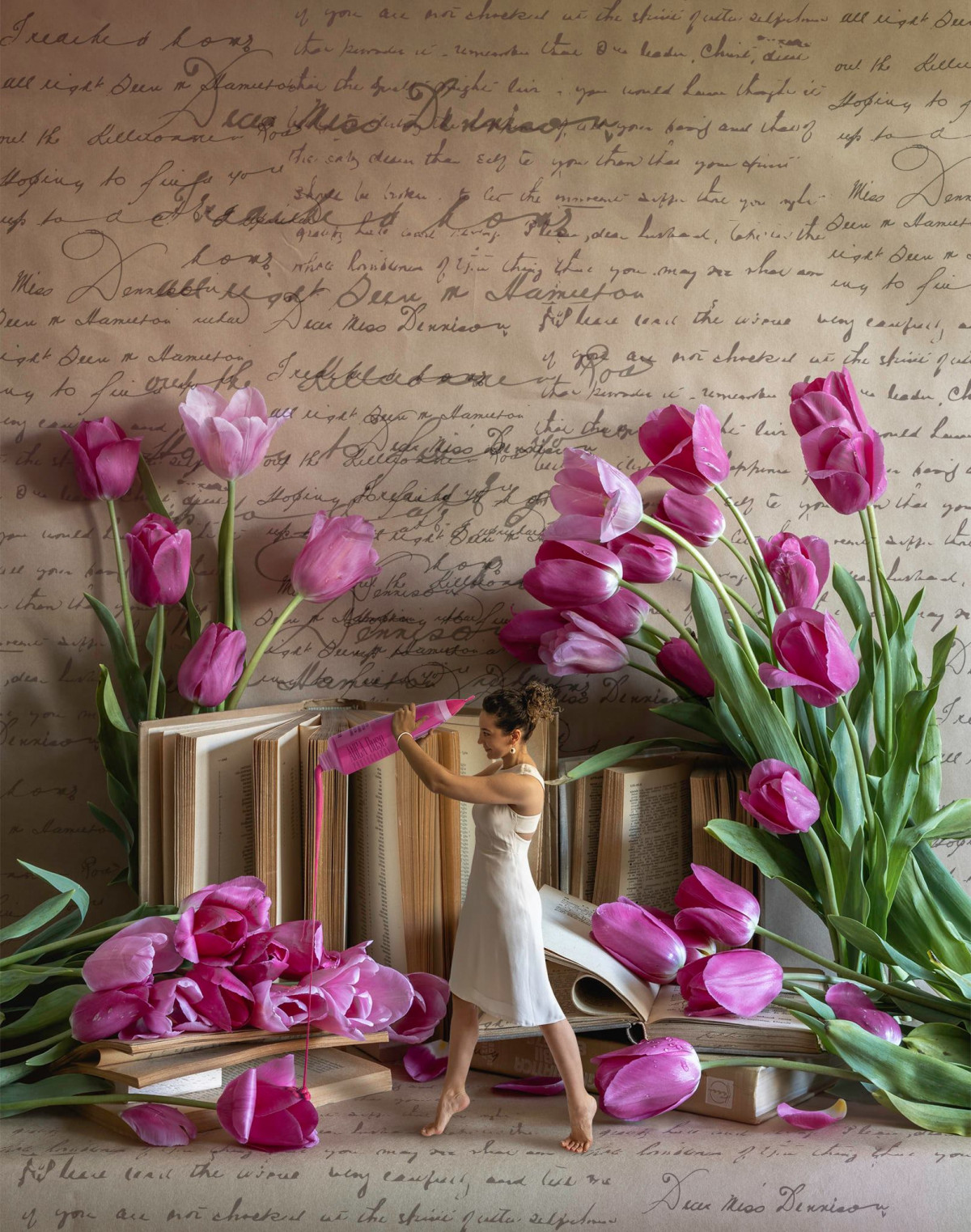 Your fingerprint
I would say that it is a self-taught approach that has not yet materialized in a style, but explores various forms and techniques of expression, such as miniatures.
I am inspired by the creative content created by talented and inventive people, the events I live and the banal elements around me. I have always been concerned with understanding why something looks like this and what else could be done with it. Even if I do not always find a practical solution and answer, I am convinced that absolutely everything around us is an inexhaustible source of inspiration and that it is worth looking around carefully.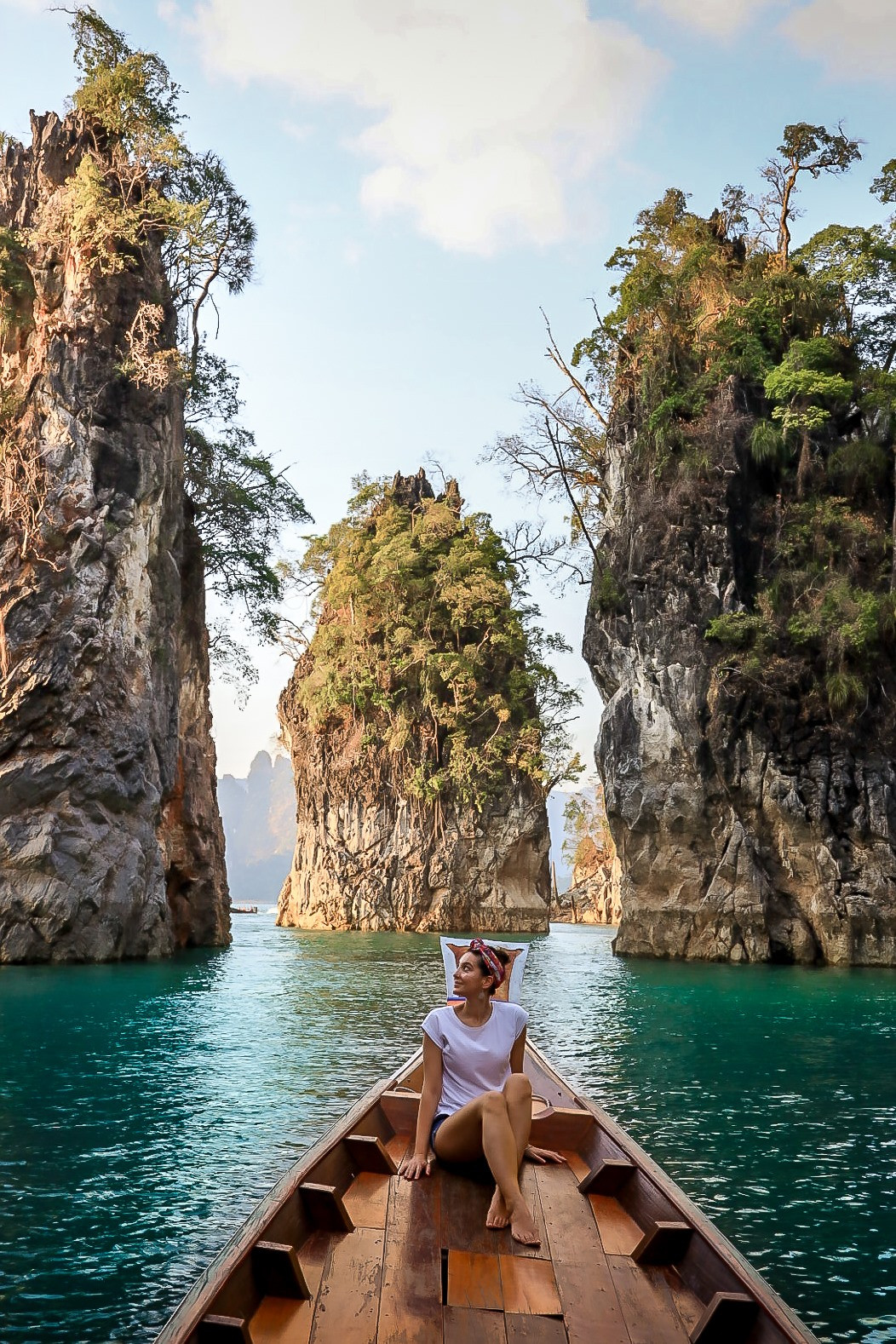 Series of thumbnails
I started this series of "miniatures" in 2020, during the March lockdown, in order to document how my traveling life suddenly changed, so I replaced the exterior with miniature inner worlds, looking for beauty even in that period. uncertain.
Each photo project is unique and is made using flowers, fruits and other very familiar objects. The character is there only as a reminder, to remind us how great and amazing this world is still.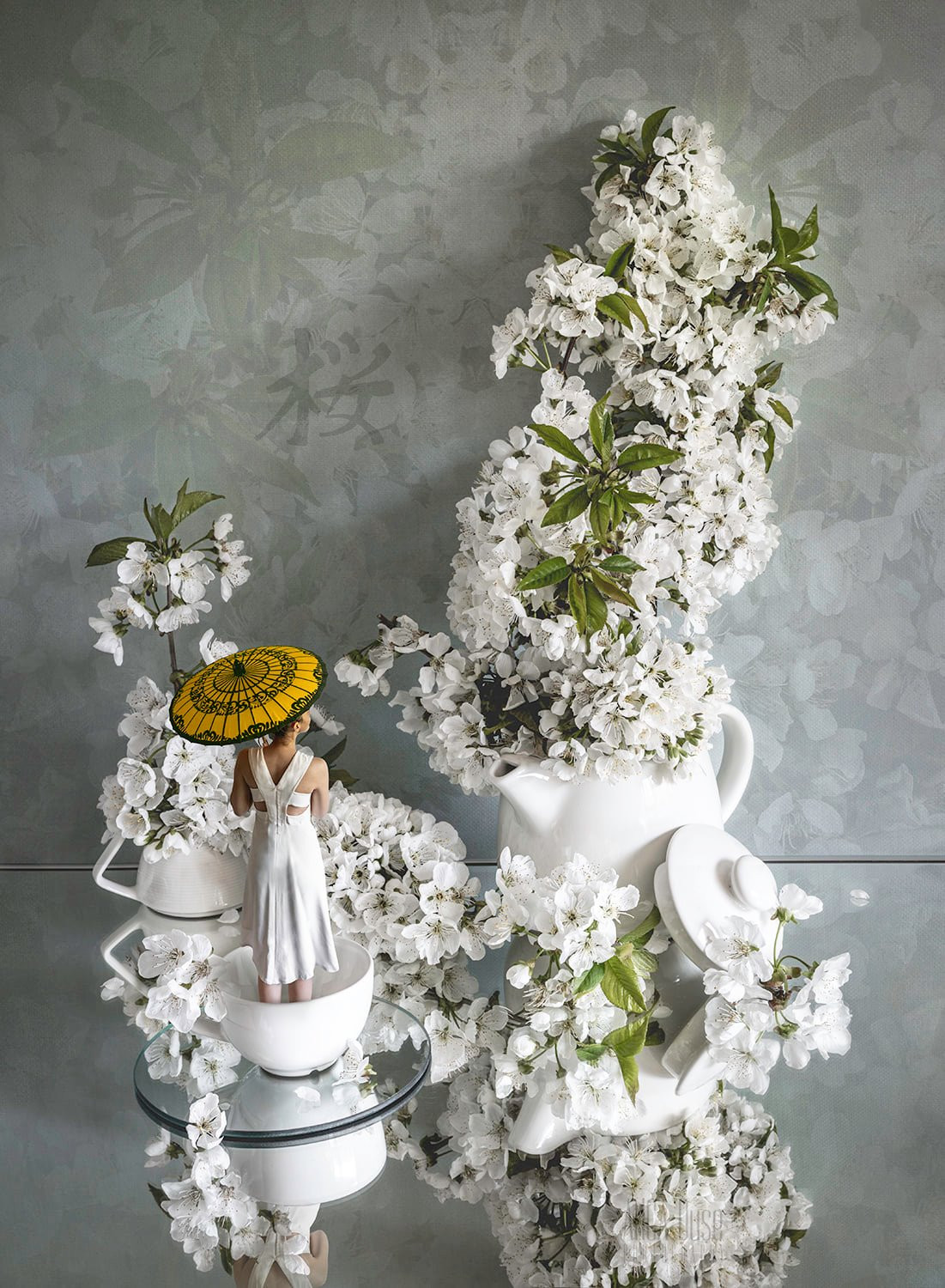 At the end of the year I released a calendar with a selection of works and I am extremely grateful to all those who ordered it, down to the last. The same goes for those who have purchased, throughout the year, high quality prints with my works.
To me, that means support.
Sure, likes and shares are also appreciated, they help validate and nurture pride, but what supports a creative freelancer like me the most are the purchases of his products.
SIDE
To my great surprise, people connected to my initiative and the project began to be noticed. Then, various entrepreneurial start-ups, as well as established companies, began to order various miniature projects for their own brands.
But most of all, I was pleasantly surprised by the gesture of my former colleagues, who ordered prints and calendars, although last year it was cruel for the tourism industry and no one boasted about money. Thank you from the bottom of my heart!
Three photos from 2021
Exotic escape
The beginning of the year usually took me away from home, exploring new places and cultures. I wanted to evoke this feeling of freedom through a colorful, vibrant and lively composition. Exotic fruits were the perfect setting, and paragliding is a substitute for the idea of ​​flying.
A moment of pampering
This miniature was part of the Kinder campaign of the same name. I bought felt in two shades for decoration, melted the chocolate and mixed it.
This paper also has a detailed making-of video here.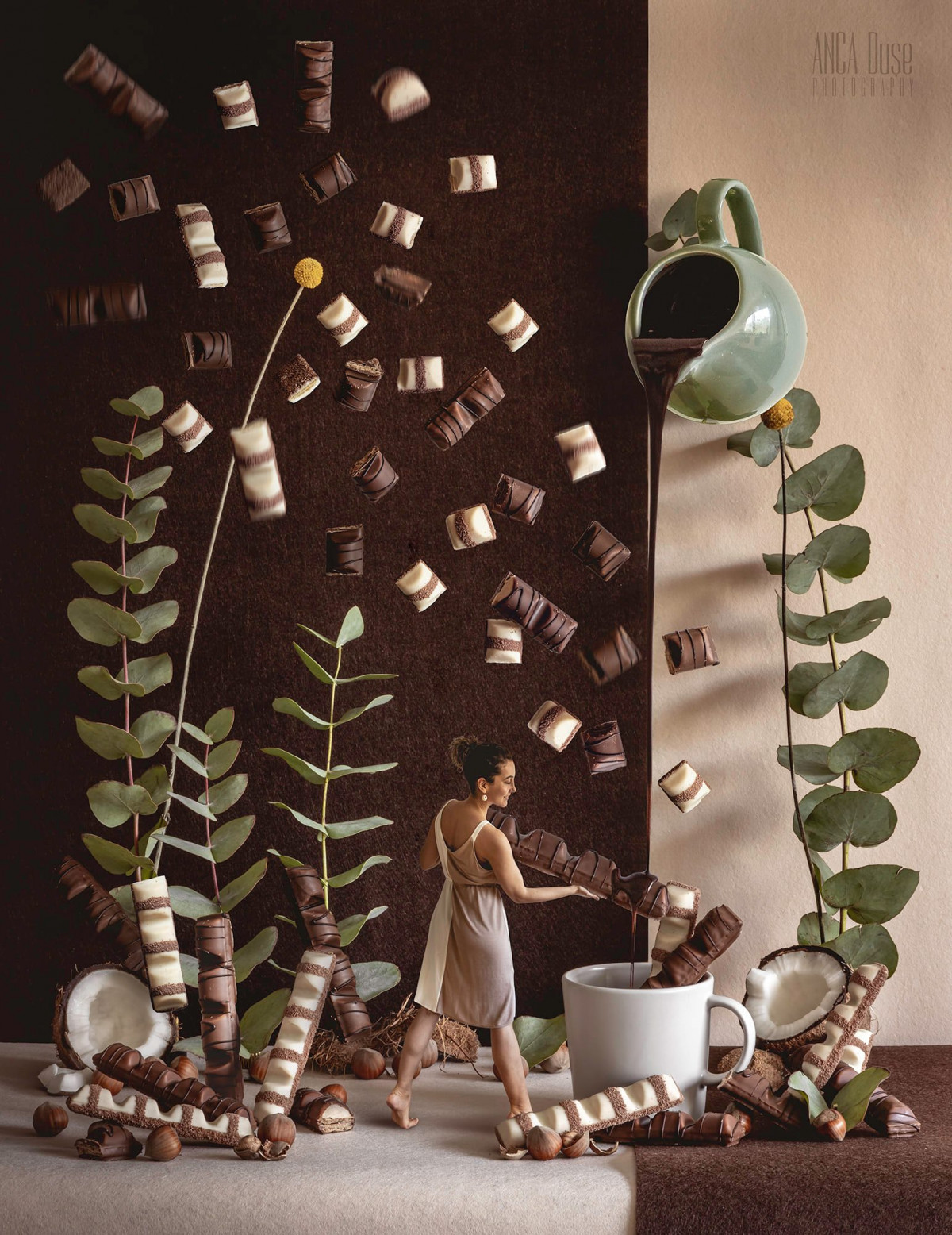 Love for pastel colors
A challenge launched by Lura, a local manufacturer of children's furniture, all hand-painted in pastel shades. Those paint boxes were poured, one by one, to create the final frame, and then I integrated the character, the owner of the business, herself passionate about painting.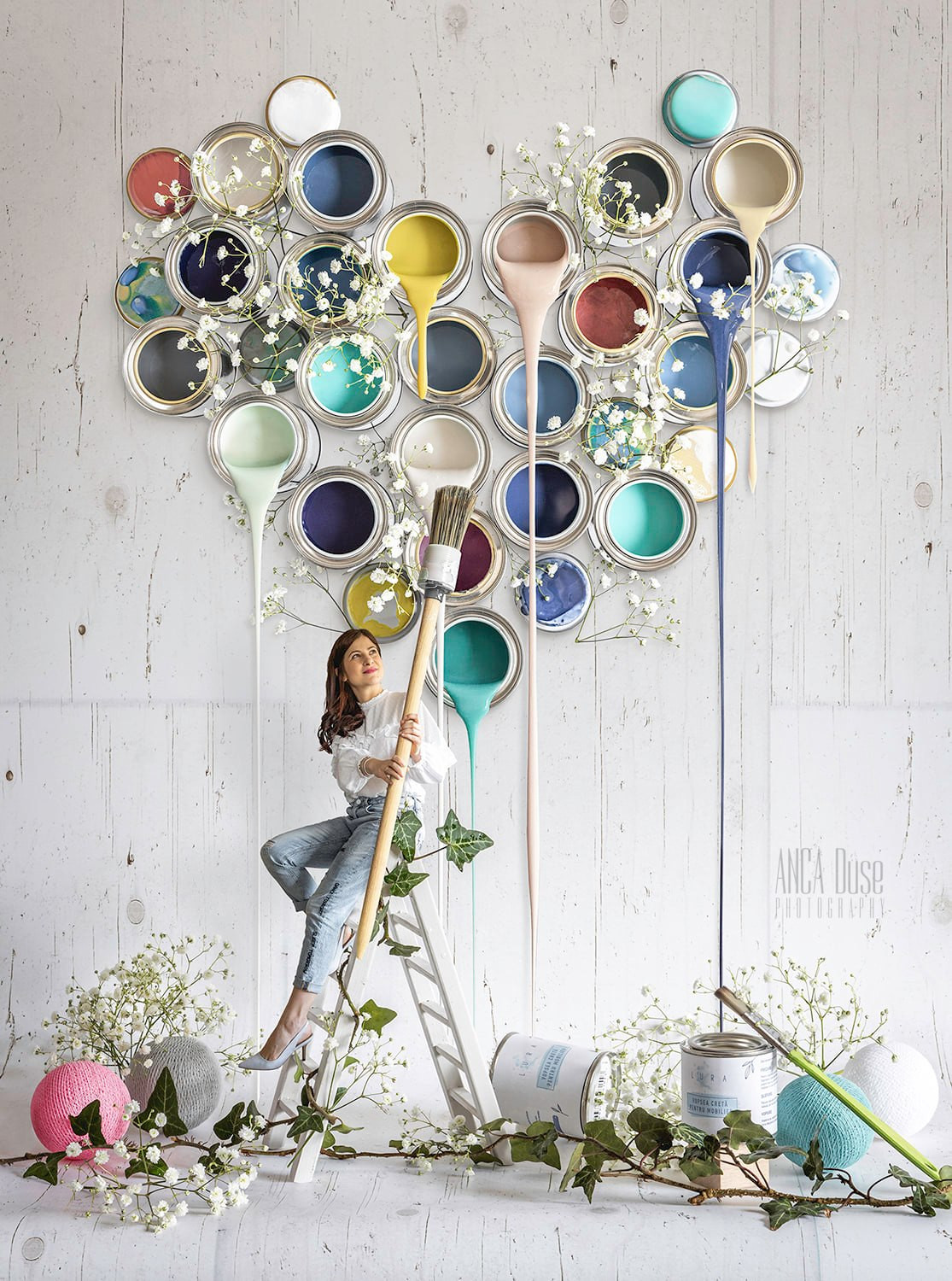 Commercial photography
I have been photographing hotels since 2015 and the first clients were some properties that I either identified and wrote directly, asking if they wanted photos, or hotels that were recommended to me.
For creative projects the process is broader, because I practically turn into an advertising agency with one man: I need to identify the subtle desires of the client and what he wants to convey through the created image, to do customer service, research, creation , props purchase, production, post-production and promotion, which translates into a large volume of work and a price accordingly.
Few projects pass through this filter, and this is somehow very good, because I also do not have the ability to serve a larger number of customers.
I think we have balanced things somehow, but there is still room for improvement.
Photography audience
I never thought about it because, until recently, I didn't have a reason.
I tend to believe that there is a happy case where what you create speaks in the language of an audience with which you share common values ​​and everything "flows" by itself. These are the people who support you and give you wings to persevere.
Then there is the general public, of which we are all part, whether we realize it or not and which consume photography daily. As in the case of tourism, it seems to me that the public has evolved a lot, it is more attentive, more selective and more educated. This is also because, in turn, this audience is an image producer.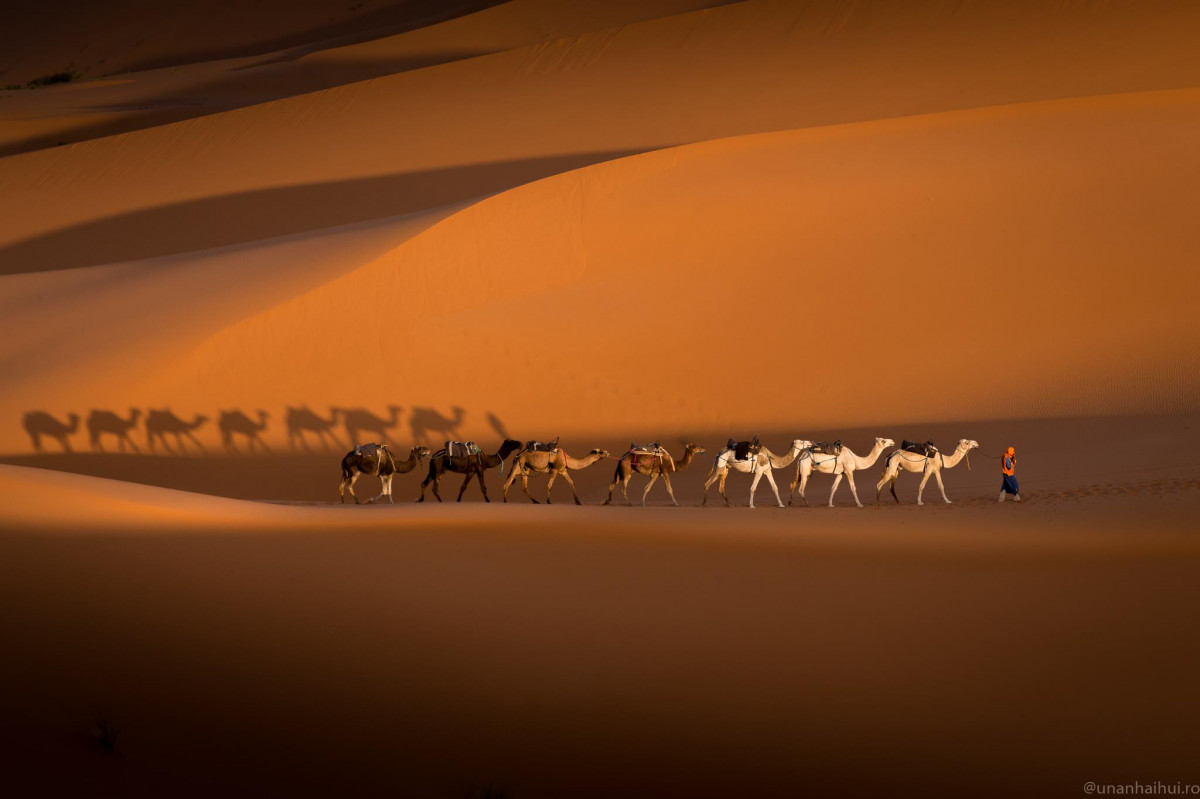 Trends in 2021
I would start with one I like!
Although I do not make portraits and do not do photo sessions like this, I noticed the tendency to show people as they are, natural and different. In a world full of powerful filters and editing tools, it seems to me a trend that comes as a fair alternative.
In addition, I think it greatly simplifies the post-processing work and the delivery time of photos. I told you I had a pragmatic nature, didn't I?
Then, not that it seems evervant to me, but rather confuses me sometimes: social media platforms that favor the vertical or, at most, square format.
Traditionally, I photographed landscapes horizontally and portraits vertically, but thanks to smartphones, this is no longer the case. Every image you take with your phone is automatically vertical if you do not turn it over. And you don't really turn it around. The same goes for viewing content on social media: if you are dealing with a horizontal image and you are not curious to turn the phone, you kind of lose some of the details.
What I find unpleasant about photography is not necessarily related to a trend, but rather to individual behaviors: stealing photos, from the category of serious things, then, from the soft register, would be adding Instagram filters over the final photos you submit or requirements like "I saw on Pinterest, let's do it".
The present in which everyone takes pictures
It's a saying: "Let everyone do what they want, sir!" I don't feel the present at all, I just take it as such and scroll over the parts of it that don't interest me. I think that just as I like to take pictures, so do a lot of other people!
I think that photography has become much more accessible, it has been "liberalized", so to speak. If in the past you needed knowledge of physics, optics, development, and cameras were expensive and complex machines, now photography is a touch screen away.
Then, the distribution of the content created changed fundamentally, and this gave a voice to everyone. As with expressing opinions, social media has essentially facilitated the communication and dissemination of photographs.
Either way, it's good, it's bad. It is good because valuable "voices" have the opportunity to be heard and we can all learn from them, bad because any biologist is now an expert in virology and vaccination.
But drawing the line, the fact that photography is now available to everyone seems to me a big plus because it is an activity through which you discover the world, practice your creativity and you can bring a stop to inspiration and beauty in your life and those around you.
---
Source: IQads by www.iqads.ro.

*The article has been translated based on the content of IQads by www.iqads.ro. If there is any problem regarding the content, copyright, please leave a report below the article. We will try to process as quickly as possible to protect the rights of the author. Thank you very much!

*We just want readers to access information more quickly and easily with other multilingual content, instead of information only available in a certain language.

*We always respect the copyright of the content of the author and always include the original link of the source article.If the author disagrees, just leave the report below the article, the article will be edited or deleted at the request of the author. Thanks very much! Best regards!
---