Semine Eylence (46), who lives in Esenyurt, was abducted and raped by Recep Yılmaz (50) when she was 17 years old. The woman, who was not supported by her family, had to marry Yilmaz and had three children from her. He was subjected to violence for 23 years. He was battered with wood. His jaw broke because of the fists he ate. When he was 40 days old, he had a bleeding from the beatings and was taken to the hospital.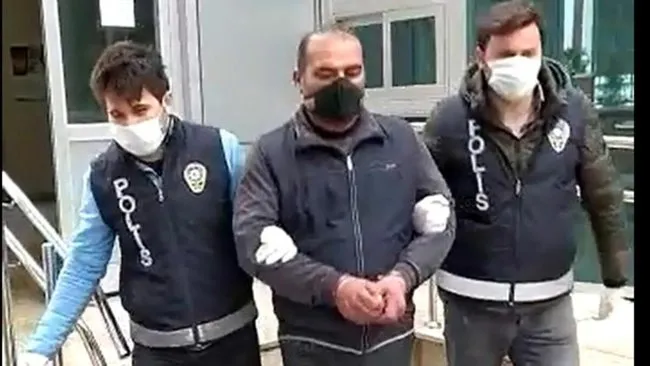 He kidnapped and tortured
Yılmaz made a living with his wife and children. Eylence could not withstand the torture-filled life she experienced and filed for divorce 3 years ago. Yilmaz kidnapped his wife with a friend and took him to the forest and beat him to withdraw the case. Eylence did not back down, however. The court couple divorced last year. Yılmaz kidnapped Eylence with a friend again on April 14. He beat. He attempted to rape. He put a gun on his head. When Yilmaz answered a phone call while he beat his ex-wife, Eylence screamed, "Save me." The person on the phone saved the woman. Yilmaz was arrested on April 15 when Eylence asked for help from social media.
Remained in the 2.5 month prison house
The Büyükçekmece Chief Public Prosecutor's Office demanded that he be tried with a total of 15 years in prison for Recep Yılmaz, 1 year for simple injury, 5 years for gun-threatening crime, 7 years for deprivation of liberty and 2 years for insult. According to the news of Hürriyet; Yilmaz, who appeared before the judge on the 30th of June in the Büyükçekmece Criminal Court of First Instance, did not accept the charges in his defense. The court decided to release the suspect for 2.5 months in prison because of the defendant's defense, the length of his detention and no longer a reason for his detention.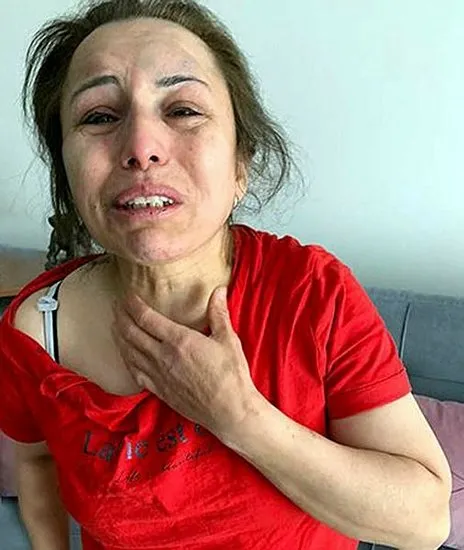 "I WAS NOT HAPPY EVEN 1 DAY"
Semine Eylence, who said that she had repeatedly complained for 23 years but that her husband had always been fined, said the following in her tears:
"I am in fear. He immediately called my son in the soldier," Your mother accepts me or dies. " I complained so much about it. How does the state do this to me? Let people out like this and what will happen? When will I wait for the next time? .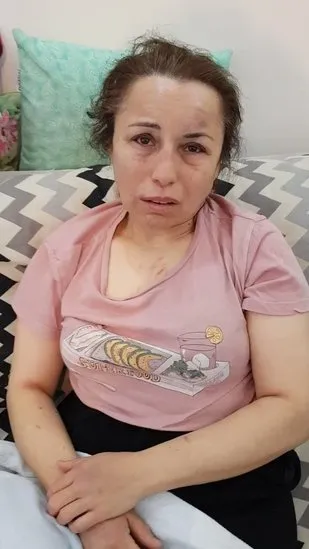 "I CAN'T LIVE WITH THIS FEAR"
I can't live with this fear of death that I lose my mental health. I can't overcome that psychology. The walls would always be blood from beating my head against the walls. I lived with a person I didn't like. I endured everything for my children. I always worked because that man didn't work and take care of his home. Children have been working since primary school. They wear out. They did not see the day. Do you know what I want to be happy even if it's only for 1 day? I couldn't be happy even for 1 day, I feel sorry for him in this life. "