Among the sea of ​​reality shows, which we are already a little tired of, there is perhaps one point of light that has added value. the plan "The sharks"Which started a new and surprising season about a week and a half ago (and airs every Tuesday on Rainbow 12), a little different in the reality landscape, perhaps because it sits on the hottest trend in the Israeli startup nation – inventions. Everyone wants to be a millionaire If in the past every mother wanted her child to be a lawyer or a doctor, today the word startupist guarantees that mother a pampering pension. And evidently, hundreds of people have approached the sorties for the new season, with different and weird inventions. Also this season, the sharks will fulfill or shatter the dream of entrepreneurs, asking them to invest in business ideas. If they find a venture they believe in, the sharks will invest in it with their own money.
New shark in the pool

This is the third season that the show has aired on Rainbow 12 and its devout viewers must remember in the previous two seasons from Rainbow, Annabela's breastfeeding pump, the computer game Wwarrior Rise to Glory and Drop and other ventures that have managed to change our daily lives. This season we are promised special ventures and especially one investment that breaks all records – NIS 5 million in which one of the sharks (and it is impossible to say who) invested in one of the ventures.
To the old and beloved sharks, ySamin Lukacs, Zohar Lewkowicz, Oren Dobronsky and Dubi FrancesThis year an old / new shark joins Amir EyalOwner of the "Infinity" investment group, investment man and business entrepreneur, one of the top capital market in Israel and an international financial expert.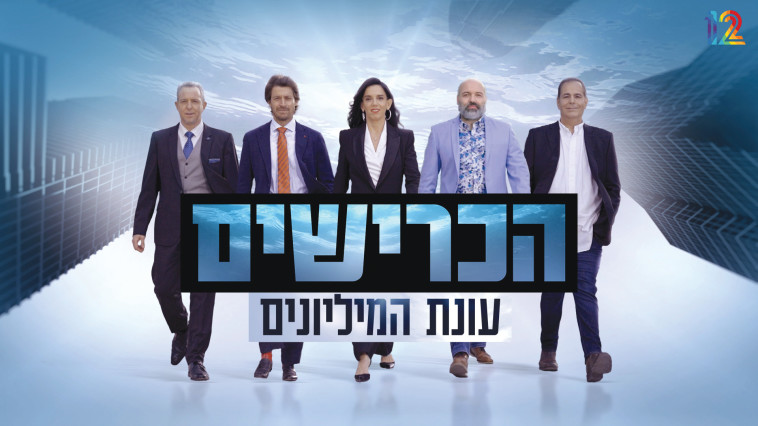 Eyal has already starred in the first season that aired somewhere 12 years ago and has returned to the show's new format. "I'm the oldest new shark you could say." Eyal says that in a 12-year retrospective there is a significant upgrade in many things. "First of all in terms of the investments themselves, there is a significant upgrade and it must be said that the production did a great job in choosing the ventures. We see things at a much higher volume, investments that require more money of course with a more profitable option. "Things that at least for me have social value or something with social consequences, which always gets me extra points."
Alongside his business, Eyal sees the contribution to the community as a top value and serves as a mentor to retirees of special IDF units and other activities. The promos laugh about it and I always said all my colleagues there came from Silicon Valley, and I'm here the local Silicon Valley. I strongly believe that what we do as investors is good for our country. We will also make money, everything is good and beautiful, but I am a descendant of a family from the founders of Ness Ziona, sixth generation in the country on my mother's side, I first of all want to contribute to my country. "
The Golden Age

The country is very successful, but many startupists are actually looking for success abroad.
"The big picture is made up of many small parts. If you want to see the economic success of our country, and it is very financially successful, look at people who successfully, perseverance, patience and also integrity manage to do business without suckers and round corners. There are many values ​​broadcast here as well. "In the end, it's the whole thing. And you're right to see it out there, but I think I proved myself and my flesh that money can be raised here and not just there. Everyone is opening development centers here. .
what does it mean?
"First of all, think about the demographic component that is unusual by any standard in the Western world. It has to do with the rate of population growth, and of course the wave of anti-Semitism that 50,000 people expect to come to us every year. We have already overtaken Austria and Switzerland 12 and a half million people. These are a lot of people who consume, eat, travel, roll over money. This is insane growth and there is no other place like it in the world. Add to that the Abrahamic agreements, which made Israel a father. Very significant in Israel. So it's no wonder that sharks from Silicon Valley come here, there is a lot to do here in business. And even if I may, I really like this productive spirit. At the end of the filming when I would take a taxi home, almost every taxi driver had an idea "And I love it, it's cool. It's not found anywhere else in the world."
Seder night, Sabbath and Monday: Passover entry and exit times
More hungry than the Chinese

Eyal is an international financial expert, the entrepreneur and owner of the Infiniti Investment Group, which is celebrating its 25th anniversary this year and manages billions of dollars worth of assets in Israel and around the world, along with control of investment companies, technology ventures and other assets. A few weeks ago, the pension fund – Infinity Pension was launched for the first time, and about a month ago, a hedge fund was launched. "My firm, which I founded and raised, marks 25 and every day I think it's a start-up and vis-à-vis the new pension and fund that has opened. I think that every person who has a passion and a desire to try something immature always wins a huge prize."
Is it true that the successful Israeli start-ups are mainly Ag-Tech, Food-Tech and Cyber? It does not come at the expense of other areas that need to develop?
"I really disagree with that claim. We have a crazy buzz in different areas. It's really not just cyber, there's a lot of fintech on its various types and even autotech even though it's something super conservative. There are companies here that make greenhouses, and there's still a lot of traffic here. Many do not know in depth exactly what is happening here, and it does not only happen in the center of Ramat Hachayal or Herzliya where I sit, there are in Haifa, Be'er Sheva and other places. There are so many ventures in Israel in various fields, "It does not succeed, but we have a hunger and a character that the Chinese, for example, do not have. There are a billion and four hundred people there, and they do not have it."
Where, after all, is our weakness, the Israelis?
"Bardak. I do not know how to manage, it will be fine nearby, come on, in recent years I travel a lot to Harvard and meet a lot of people there, including Israelis. And I see the management skills of the company in Israel have risen miraculously. There are many disciplines of American schools that influence "On the entrepreneurs, the big American companies have a very clear management technique that you have to align with them otherwise you can not, and it already permeates the whole width. Today there are completely management skills that we have not seen before."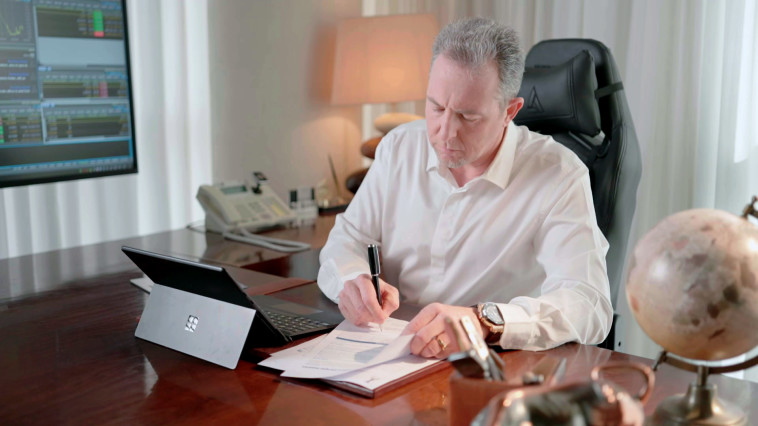 Speaking of the golden age you talked about, there is talk that we are on the verge of bursting the high-tech bubble, a shortage of workers and on the other hand the impossible demands of every veteran who wants to make money.
"First of all you see the very high wages everywhere, and every university graduate does see where a wage ceiling can jump, so certainly there will be no manpower. But this is where the state comes in. The state must make much more bombastic plans than do today to solve the problem. "To train people in various fields in high-tech. The state in general should be a more significant factor in terms of training and resources in the field of entrepreneurship. We need to create a strategic plan, and at the moment we do not have that, and this is perhaps one of Israel's biggest problems."
Develop systems for improving investment decision-making and irrational behavior of investors. That is, we are the simple non-entrepreneurial people who want to invest in stocks and make some money, but let's say like me is scared. How It Works?
"When you talk about money, then in Hebrew the historical word is blood. Key fees, and so on. Hebrew is a very smart language that has a lot to offer. We already know about blood, and Dan Arieli has even made a career out of having a lot of psycho-economics in the world. There are a lot of decisions made in the bloody world that are very emotional unlike our normal world. When we talk about money it's a metaphysical thing. Many years have even patented it. By the way the human brain is built, when it comes to money, it is built on rationality and irrationality. In physics, for example: if you are lit with a strong light, you will immediately hide your eyes, or if you touch the fire, you will immediately move your hand. The body's response is not worthwhile or not worthwhile but an almost automatic response. The story with money sits on exactly the same mechanism and what we have done is to develop a system that actually gives a person a vaccine against themselves. .
Honesty is the key

What is important to you about entrepreneurs you invest in?
"In the program, for example, when we asked the developers questions, then you immediately notice the proficiency of the entrepreneur. Whoever is proficient is difficult to install and even if he does not know something he will answer" I can tell you this is a point we did not test. " It's important not only to know the product but also to see with a wide eye the market, how he or she for that matter is going to approach it. Entrepreneurs must also look circumferentially and this is a skill that everyone must have in this field. The macro. And of course it shone with eyes and enthusiasm. "
The problem is that not everyone has speech and sales skills.
"We do not have to be presenters. We are experienced enough to peel them off and understand. If there is any doubt in an entrepreneur's belief in what he is doing it is downgrading. By the way, an entrepreneur should in my eyes also have his feet on the ground. Take off the agenda five seconds after I see it. "
I actually thought asking for a lot of money is a good trait.
"An entrepreneur needs to make sure his investors make money. Because if he does not care about them, and you see it, you do not enter into a partnership with such an entrepreneur. If I recognize a weakness, and certainly at this point. It is our duty to place it."
---
Source: Maariv.co.il – כלכלה בארץ by www.maariv.co.il.

*The article has been translated based on the content of Maariv.co.il – כלכלה בארץ by www.maariv.co.il. If there is any problem regarding the content, copyright, please leave a report below the article. We will try to process as quickly as possible to protect the rights of the author. Thank you very much!

*We just want readers to access information more quickly and easily with other multilingual content, instead of information only available in a certain language.

*We always respect the copyright of the content of the author and always include the original link of the source article.If the author disagrees, just leave the report below the article, the article will be edited or deleted at the request of the author. Thanks very much! Best regards!
---