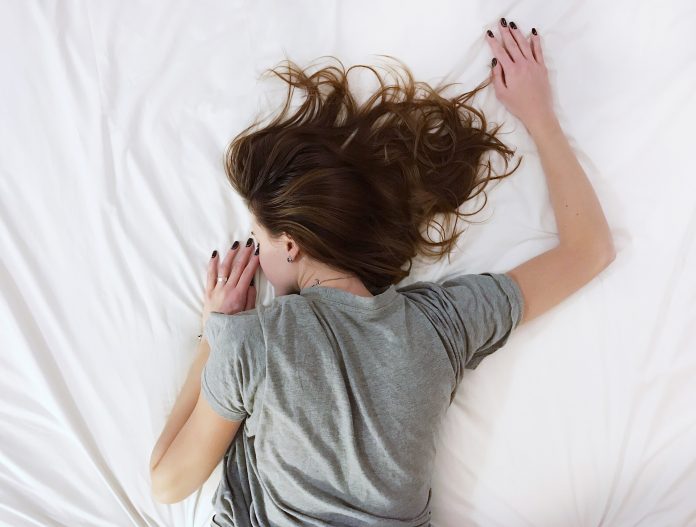 Pixabay.com
Dr. Carmen Hara, author of "Dedicated: Finding Love and Loyalty through Seven Archetypes," revealed what our subconscious is trying to tell us during nightmares.
– Since they come from the subconscious mind, dreams can reveal our deepest needs, fears and desires – Dr. Carmen explained.
– Dreams encourage us to examine our feelings and state of mind. They usually occur during rapid eye movement or the REM phase of sleep, when brain activity is high and resembles that in the waking state – he adds.
Even if you forget your dreams, that doesn't mean you don't have them, the psychologist explained, and people have between four and seven dreams every night.
This is her interpretation of the most common dreams.
When you dream of running away
When you dream that you are being chased by a person, animal or frightening figure, it indicates some form of anxiety or fear in the waking world.
– If you dream of being chased, you may be avoiding some problems in your life. This dream reveals that instead of facing an unpleasant situation, you tend to move away from it. It can also mean that you do not want to open your mind to new perspectives or possibilities, or that you do not want to acknowledge a certain part of yourself that is repressed – says Dr. Hara.
When you dream of an affair
Dreams in which your partner cheats on you can be so disturbing that you wake up angry – but the good news is that they rarely turn into reality.
In fact, they may indicate insecurity in you.
– If you have been deceived in your sleep, you may feel neglected in your relationship. Lack of attention or trust in your partner can trigger your subconscious to invent scenarios that involve infidelity. You may also feel afraid of leaving – says the psychologist.
In some cases, dreams that your partner is cheating on you mean denying that your partner is having an affair in real life.
– However, if you are the one who has an affair, you may be struggling with a sense of guilt: you have betrayed yourself in some way. This dream can also indicate the fact that your partner may not satisfy you completely – says Dr. Hara.
When you dream of death
Death may be the scariest dream, but it is not a sign that a loved one is actually dying. Instead, the death dream reflects the metaphorical end or beginning of some aspect of life.
– Dreaming of your own death means that you are going through self-development and a great transformation: a part of you died to give birth to something new. You may be giving up old behaviors or destructive habits. You may be sacrificing too much, giving a part of yourself to others. Seeing your own death in a dream can mean that you want to get rid of some obligations or difficulties in your life – she explains.
Dreaming about the death of a loved one, such as your parent, partner or child, suggests that your relationship with that person is developing.
– If you dream of someone who has already died, his spirit may be trying to convey an important message to you, or you may be trying to come to terms with his death. This type of dream can help you cope with the loss of a loved one or finish what you did not achieve while they were alive – says Dr. Hara.
When you dream of falling
Falling from a height such as a building, cliff or plane is not a pleasant dream, but it has different meanings in the physical world.
– Dreams in which you fall mean a loss of control over your circumstances or insecurity regarding your current position – says the psychologist.
– A fall can also mean that you make bad decisions and that you have gone in the wrong direction. According to Freudian psychology, if you fall asleep, it can mean that you have given up discretion and that you will give in to your temptations or sexual desires – he adds.
When you dream of flying
Flying is often experienced as a positive, exciting dream. It belongs to the category of lucid dreams and carries the meaning of finding freedom from something oppressive or burdensome.
– Unlike a fall, dreams of flying represent control and personal power. These types of dreams mean that you have gained a new perspective on situations in your life. Flying symbolizes that nothing is impossible and that you have the opportunity to do anything. If you fly high in your dreams, enjoying the landscape below, you are motivated and full of hope; you are free from stress and pressure – says Dr. Hara.
However, if you feel scared while flying, you may be afraid of challenges. If you encounter obstacles while flying, there may be people standing in your way who you must recognize in the waking world.
When you dream of snakes
Of all the animals, snakes most often appear in dreams. Much of the interpretation of dreams depends on your opinion of snakes.
– If you are afraid of them, dreams with snakes can refer to unpredictability, threats and betrayal. If you killed a snake or it was already dead, the threat has passed. A snake in a dream can indicate a person who is treacherous or evil – says the psychologist.
If you are not so afraid of snakes, in a dream they illustrate creativity, healing and transformation. Remember that snakes can shed their skin, just as you can grow and change.
– Freud saw snakes as a symbol of sexuality, so if you are afraid of snakes in your sleep, you may be afraid of intimacy or commitment in your relationship – Dr. Hara points out.
When you dream that you are paralyzed
The inability to move or speak during sleep can be frightening. This dream may be a reflection of the paralysis that occurs naturally during the REM cycle.
– The feeling of paralysis in sleep can indicate struggles in which you feel stuck. Being paralyzed during sleep mimics the restraint from achieving a certain goal in the real world. This dream can be caused by strong stressors such as lack of finances, problems at work, illness, family quarrels or quarrels with your partner – says the psychologist.
To better understand your dreams, you need to identify which aspects of your waking life evoke particularly strong emotions such as fear, anger or joy, Dr. Hara concludes.
---
Source: Vesti online by www.vesti-online.com.

*The article has been translated based on the content of Vesti online by www.vesti-online.com. If there is any problem regarding the content, copyright, please leave a report below the article. We will try to process as quickly as possible to protect the rights of the author. Thank you very much!

*We just want readers to access information more quickly and easily with other multilingual content, instead of information only available in a certain language.

*We always respect the copyright of the content of the author and always include the original link of the source article.If the author disagrees, just leave the report below the article, the article will be edited or deleted at the request of the author. Thanks very much! Best regards!
---