Furnishing with technology: the idea of ​​an interactive table
Today the internet has become an indispensable tool in our lives.
We check social networks, watch TV series and look for information.
If we want to relax surfing the Net we can buy a interactive table, a table equipped with operating systems, Wi-Fi and stereo speakers.
There are two kinds of interactive tables: the touchscreen ones that allow you to access the functions with the touch of a finger, the multimedia ones with USB sockets and stereo speakers.
An example is D Lunge, the signature touch screen table by D-Table suitable for living rooms or open spaces. Equipped with Windows 10 Pro System, with just one touch it allows you to do countless activities such as surfing the internet or consulting files.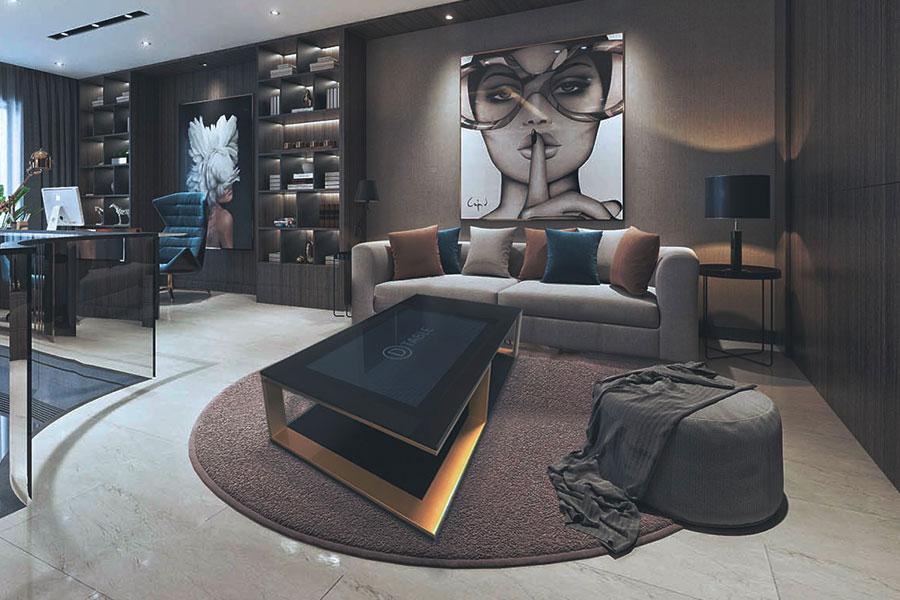 In addition to leisure, a multimedia or interactive table can also be used for professional purposes. To dust them, they do not require special products, since a damp cloth or a normal glass solution is sufficient for cleaning.
Here are the best interactive tables for all needs.
An interactive multitouch table for all environments
To furnish a room with taste, an interactive table is certainly a prestigious object.
If we have luxury furnishings, the D-Lounge table is the most suitable solution.
46 cm high, with a top of 142 x 78 cm, the structure is covered in steel and oak wood, so as to enhance the monitor. In addition to navigating and using the functions of the Microsoft package, it can be used to place objects off the screen, such as phones, drinks or magazines.
The D-Montster interactive table, signed by D-Table, is also ideal for enhancing an environment of luxury.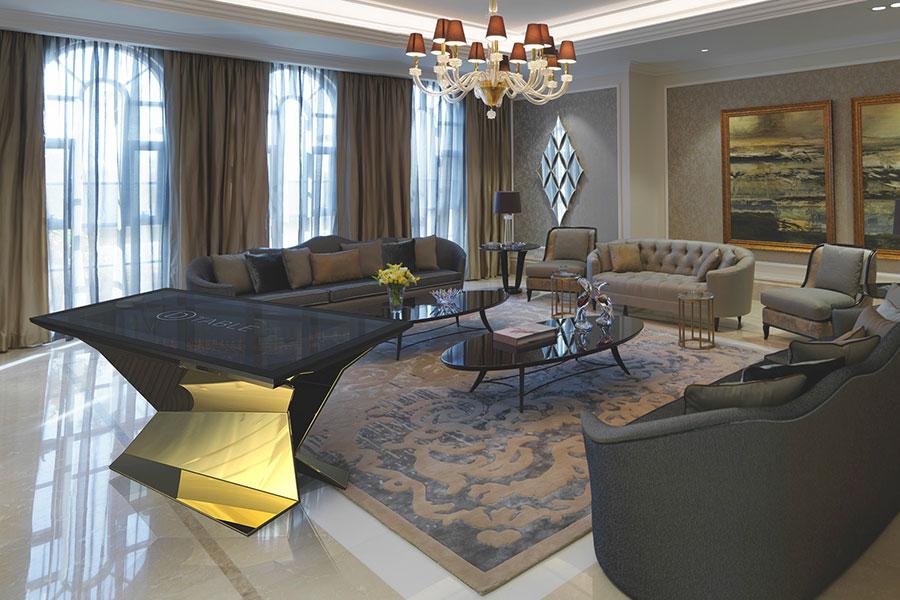 Compared to D-Lounge it has higher sizes and is supported by a structure with a creative design.
The monitor, which allows up to 10 touches, is available in 48 inches and 55 inches, but other sizes such as 65 inches and 85 inches can be requested on request.
It works with the Windows 10 operating system. Both D-Lounge and D-Monster have Full HD 1920 x 1090px video resolution. For a more functional lounge you can opt for Zytab, a signature activity table Oemkiosk.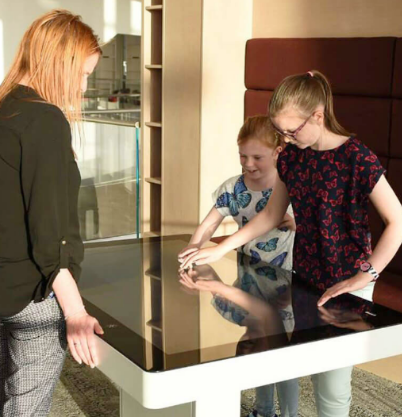 Supported by a 70 cm high pedestal, the table measures 71 cm wide by 120 cm long.
In addition to Windows, Zytab also works with Linux and Mac.
Compared to D-Lounge or D-Monster it is indicated to be used standing, perhaps to watch video or show photos in the company of friends.
Interactive table and minimalist furniture, here are the combinations
The technology of a touch screen table also combines with the simplicity of minimalist furniture.
Oemkiosks' Zytab Living table goes well with modular sofas or sofas.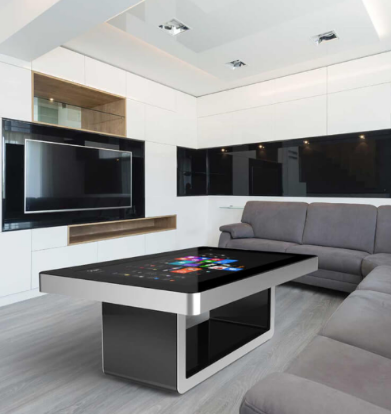 From sitting, in fact, you can access all the programs and the monitor (available from 22 to 103 inches) also allows those who are sitting in the most lateral places to watch an image or a video.
Holds up to 40 touches simultaneously.
Smaller in size it is Karisma, interactive table, also by Oemkiosks.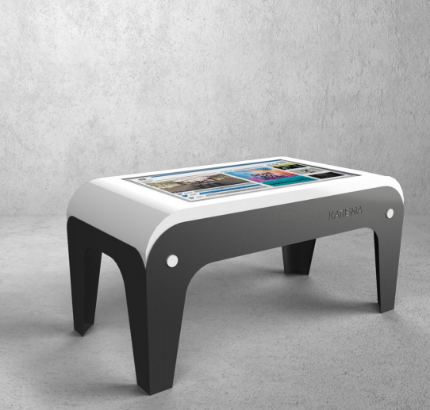 It's fine if you have small stools or rugs to sit on. It can also be used when standing, as it has an adjustable height of up to 1 meter. It also allows up to 40 touches.
In addition to Wi-Fi, the table is equipped with bluetooh so as to exchange files or connect other devices such as printers or scanners.
An interactive table for children: uses and tricks
Today technology has also entered the life of children, with opportunities for learning and fun both online and through digital devices. To foster familiarity through a multimedia or interactive table, you can opt for Karisma Kids, which in shape resembles Karisma but is reduced in size.
The activity table takes into account all the needs of children: from entertainment to safety: The frame, in fact, is made of steel, so as to make Karisma Kids resistant to shock or push.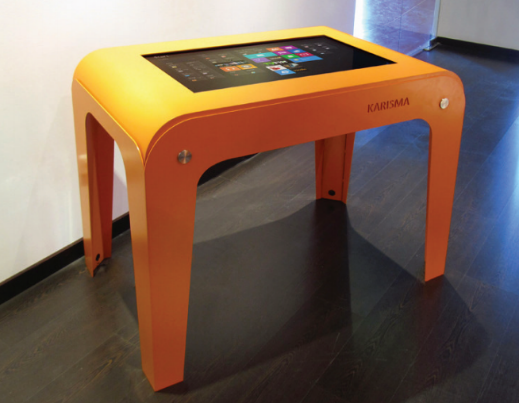 In addition to the stereo speakers, the interactive table also has (on request) webcam so that children can also participate in online lessons, as happened after the pandemic broke out. It works with traditional operating systems.

Also excellent for organizing online games on parties or birthdays.
A multimedia and interactive table for study and work
An interactive table can also be used for study or work activities.
An example is Interactive Touch Table of Pro Display perfect for freelancers who intend to present projects or quotes.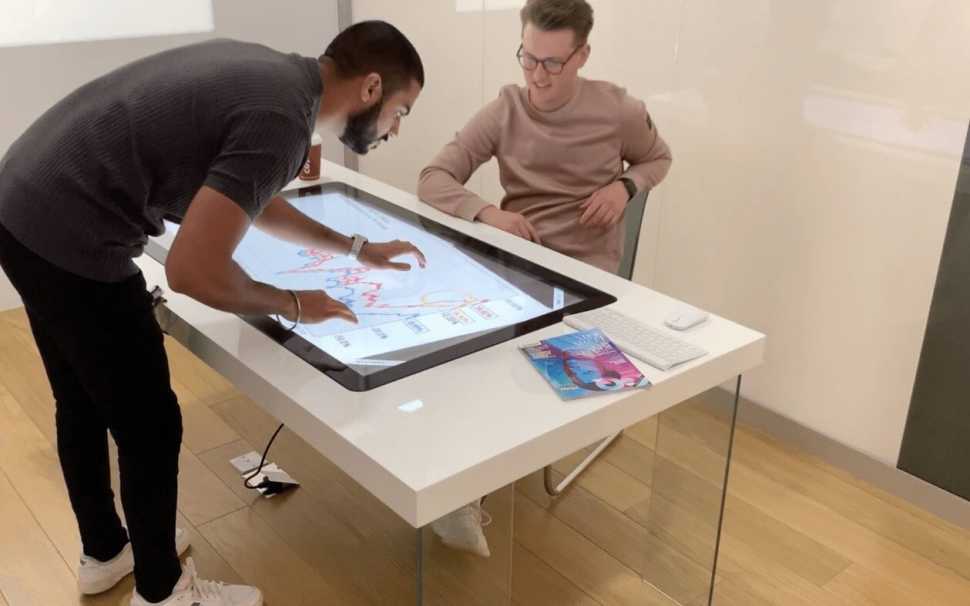 With its PCAP technology, the interactive table is capable of holding up to 10 touch points, without thereby damaging the surface which remains always responsive and sensitive.
In this way, even collaborators and customers can touch the monitor and look directly at what is proposed to them. It has a Full HD 1080p resolution and a Windows and Android operating system.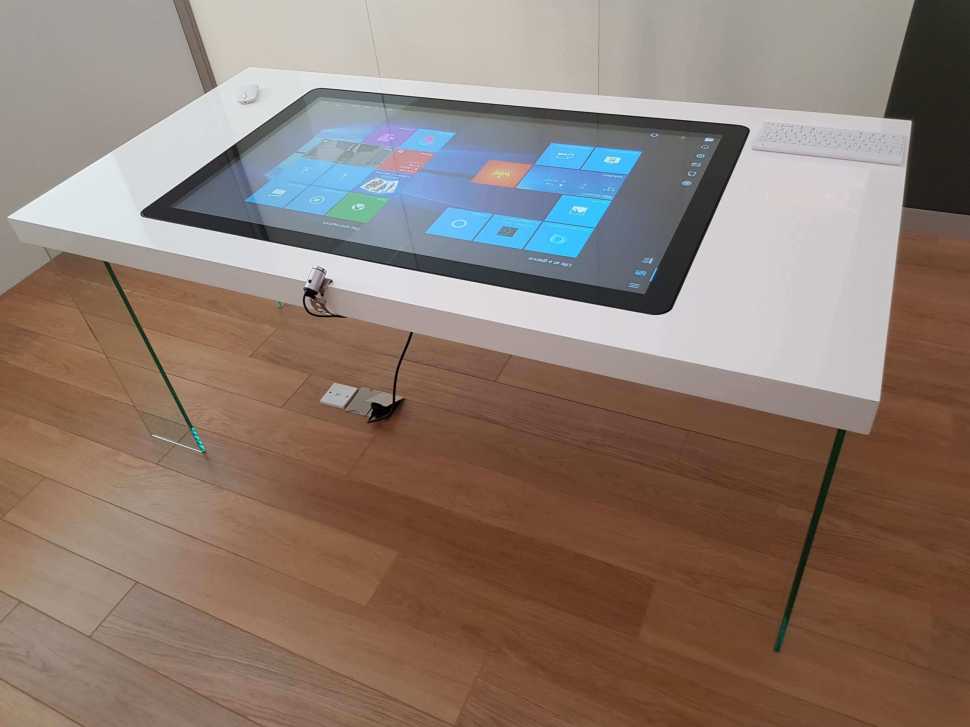 If instead we need a table to study and work without frills, then Clever of Miliboo it is the most suitable solution. It is a connected multimedia table that combines the functions of a traditional table with the advantages of technology.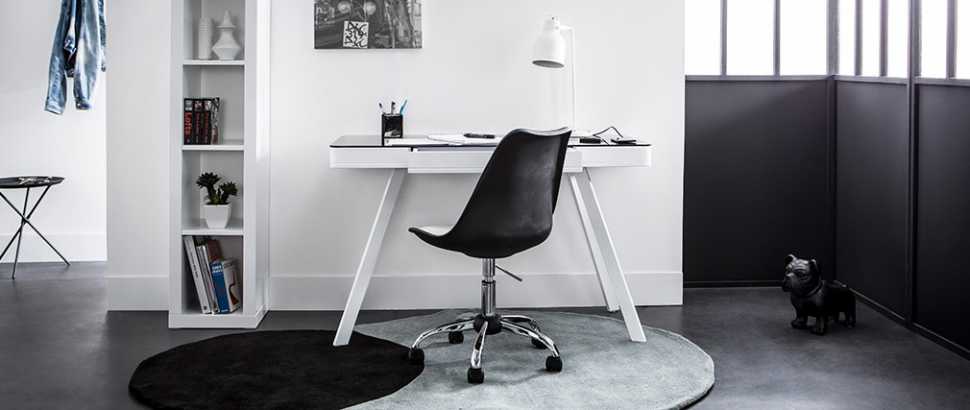 In fact, it is equipped with two USB sockets with which you can recharge your tablet or smartphone without the need to use a wall socket, and stereo speakers.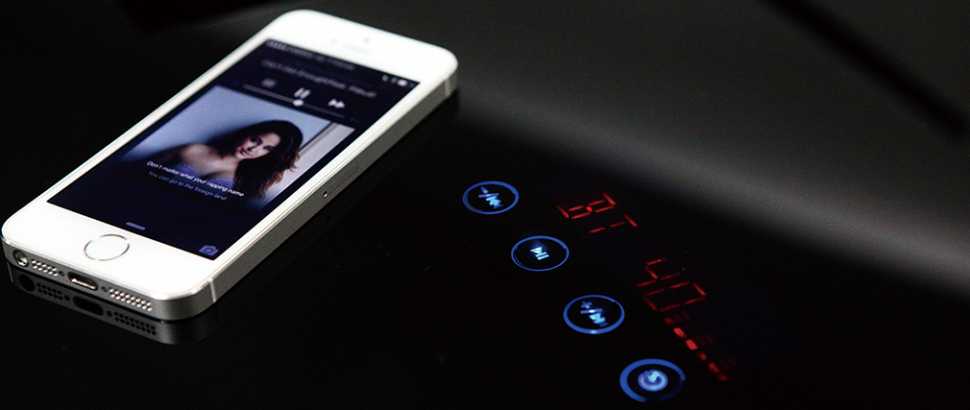 From the touchscreen controls you can adjust the volume, pause or go to the next track. In short, a set of solutions that can be exploited for both work and pleasure. As for design, the multimedia table reflects all the functionality and practicality.
The worktop is in transparent glass, the feet in metal and the structure in MDF.

A large drawer allows you to keep all stationery accessories in order.
The total dimensions are L120 x P60 x H75.4 cm. The height under the shelf is 67.5 cm.
For his features it is also perfect as a gift to your children who go to school or attend university.
In short, an interactive table represents a useful object for every moment of the day.