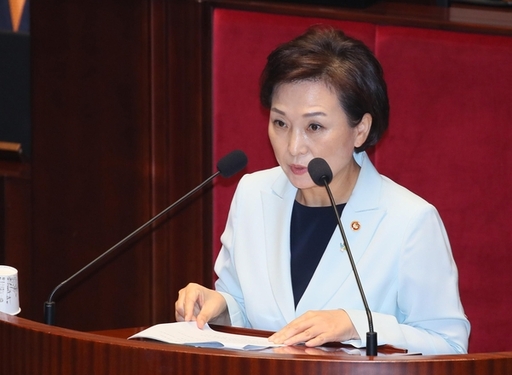 Minister of Land, Infrastructure and Transport Kim Hyun-mi met with HDC Group Chairman Chung Mong-gyu, Vice Chairman Chae Hyeong-suk of Aekyung Group, and Lee Sang-jik, a former Democratic Party member (former Istar Aviation Group Chairman) in turn, asking for efforts to make the current merger and acquisition of airlines successful.
According to the Ministry of Land, Infrastructure and Transport, during the interview, Kim heard the explanation of the process of acquisition by company and gave the position that the acquisition should be completed for the development of the aviation industry and job security. It was also emphasized that in the case of disagreement, each party should provide a clear and acceptable alternative so that consensus can be reached.
It is also said that Kim expressed his intention to make the government's support as close as possible by closely consulting with related ministries when expressing the willingness to take over.
The acquisition and merger of HDC Hyundai Industrial Development-Asiana Airlines, Jeju Air-Ista Air, which has been in progress since last year, has not been able to speed up as the entire aviation industry was hit hard by the new coronavirus infection (Corona 19). In particular, Jeju Air's acquisition of Eastar Airlines faced a crisis of collapse due to conflicts between the two sides due to delinquent wages.
Reporter Park Se-jun [email protected]
[ⓒ 세계일보 & Segye.com, 무단전재 및 재배포 금지]